The Big Brother 20 Live feeds start in 1 week; June 28th @ 10pm PST. Set your calendar, Grab the red bull and get your feeds here.
There is a plenty of of positive news coming out for this season. We say this every year but I think we're in for a treat with Big Brother 20.
Earlier in the week we were introduced to the 16 NEW members of the Big Brother 20 Cast and saw the completely revamped Big Brother 20 House. The last chunk of major news we need to know are the game ruining twists. I mean game changing twists. There's also a few leaks from a reputable sources which strengthen the no Vet dream.

NO Veteran players…  YET
In what may have been the best BB20 news to date. Via the always trustworthy source @Hamsterwatch.
16 have moved in – no vets – twist was not revealed – HOH comp was not begun – Bayleigh was first in

Source @hamsterwatch
Very Happy by this news as I'm sure all of you reading this are as well. No Vets on premiere night doesn't mean no vets this season. Nicole, Paul and Frankie won't get dropped in after the first week but it's a very good sign.
New Twist "BB App Store"
Little details are known about the App Store twist. It's a tech themed twist that will be reveled on the July 1st episode. Stated in the Press release: "America will have a chance to get the Houseguests trending, resulting in power apps or punishments that could crash their game." (fan involvement is terrifying)
(TV Guide says they can confirm that this is "NOT the Twist" for Big Brother 20 .. I gather they mean the main twist, the big kahuna- Source)

Three Different Challenges Premiere night
"will yield a game-changing power — and two unprecedented punishments." (CBS Press release)
Have not Room
The fidget spinning room will be converted to the Have nots room.  (Julie Chen House tour)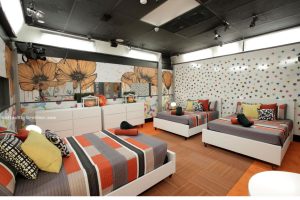 99 Day Season
ET wrote that this season will be 99 days long. Ending September 27th.  (lets hope its a good one)
Nomination Couch
It's the Green couch segment on the rotating living room platform.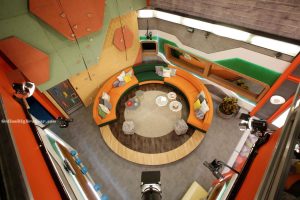 Share it YO!!
Tweet