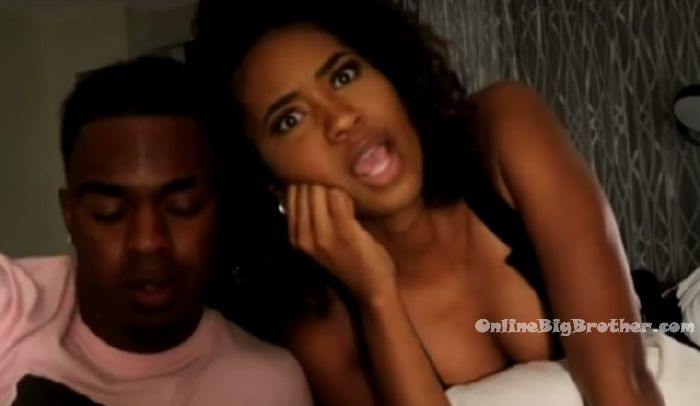 With the finale of Big Brother 20 having wrapped up a week ago, Bayleigh and Swaggy open up to ET about conceiving in the big brother house and their unfortunate miscarriage. We had high hopes of the baby one day 20 years down the road entering the big brother 40 house to fight for his/her parents honor. Unfortunately, yet another one of our OBB dreams have been shattered. All joking aside we are truly sorry for their loss and are happy to hear the situation has made them stronger as a couple.
Okay, so let's clear the air. There is something that has been on my chest — I am getting asked constantly if I'm pregnant. I will definitely be the first to say that I'm not, but during the time that Swaggy and I spent in the house, we spent every moment together and we are aware that we fell a little bit deep in love and that was in the public eye.

Bayleigh confirms that while in the Big Brother house she "did conceive a little baby." After they conceived Swaggy was talking to Faysal about needing to go ask in the diary room about getting the plan B pill.
She confirms that during her time in the jury house, she had a miscarriage stating that "It's something that we're still figuring out. We were both really excited when we found out [we were pregnant], and we were both really, really upset when we found out that we lost it,"
I would have been ecstatic if I were to have a BB baby. It would have been a blessing and we were both really excited when we found out. We were both really, really upset when we found out we lost it,

Swaggy states:
"She was going through a bundle of emotions and the truth of the matter is, I'm beyond proud of her. She fought very hard under those circumstances and it only makes her stronger. She's by far the strongest woman I've met and I love her." He goes on to state that he did not propose because she was pregnant. "I did it because I love her. The situation made us stronger."