With Big Brother 18 set to premiere on June 22, its unusual to get a glimpse inside the newly redesigned house this early. We usually wouldn't get to see the inside of the house until approximately a week before the premiere. Last week we showed you the leaked photos of the totally redesigned backyard pool and hot tub. With the newly leaked photos of Entertainment Tonight's reporter Kevin Frazier touring the house with Big Brother host Julie Chen, I'm starting to think these are planned leaks of the house to create early buzz about the season. Take a look at the house and tells us your thoughts! Will the international themed house also have international house guests, similar to Big Brother Canada 4?
Yesterday, Kevin Frazier teased us with a photo of him entering the big brother 18 house. He described the newly redesigned house as "refurbished" and suggested there are "a few interesting surprises". Subscribe to CBS All Access to get exclusive content and the Big Brother 18 Live Feeds.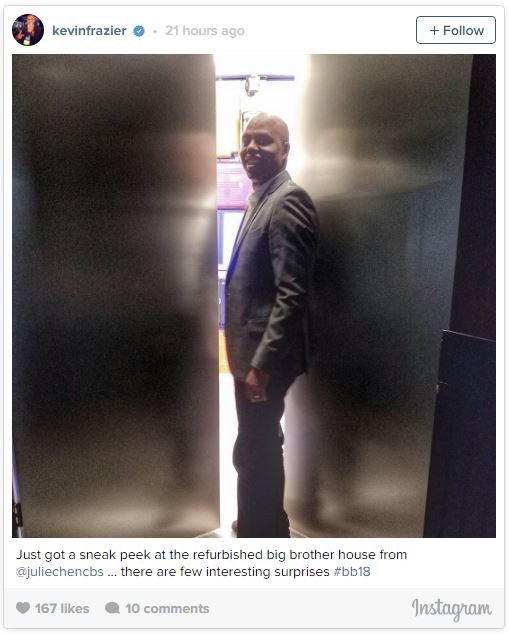 Today, twitter user @89razorskate20 released leaked photos of the Kevin Frazier touring the house with Julie Chen. The photo below shows Julie Chen greeting Kevin as he comes through the front doors. The house previously only had one door but it has now been expanded to double doors.

The next photos is of the kitchen, where it shows off the international theme. The walls are covered with a wallpaper of planes and on top of the fridge is a large Eiffel Tower statue.
The next photo is of the bathroom, which has an exotic beach theme with sand on the floor and wall coverings of the ocean and a pier.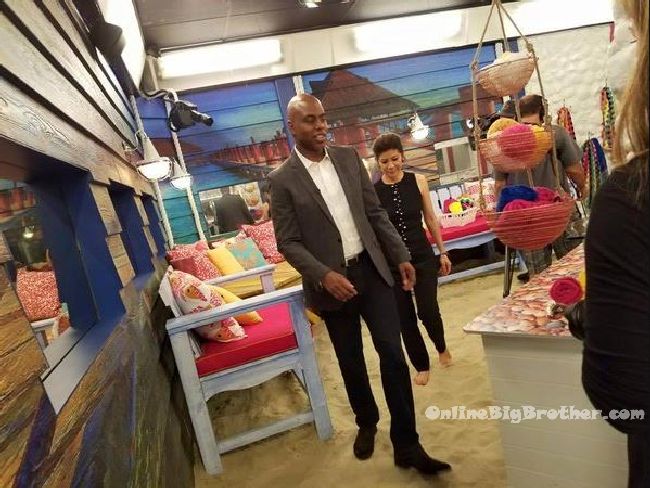 What big brother house would be complete without a chess board for the house guests to size up their strategic competition. Continuing with the international theme, the walls show a plane taking off.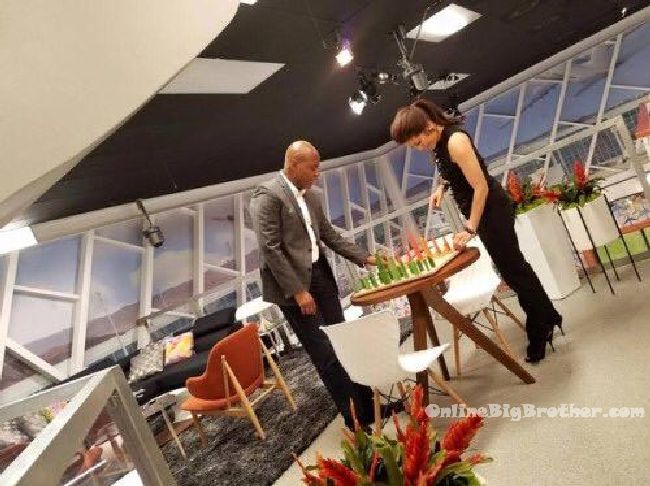 Subscribe to the BB18 Live feeds and try them out for FREE for 1-week!.