I wasn't expecting these until Friday but here we go! Big Brother 18 House theme and picture reveal. The Theme is Summer Vacation.. Hurray ;) We got the Cast a couple days ago, the interviews revealed some interesting cast members, check them out here and here.
now all we're waiting for is some clarity for the beginning twists and who the returning player are.
Best Summer Vacation Destinations
Features Include Exotically Themed Bedrooms and Living Areas, Plus a Completely Redesigned Backyard With a New Pool, Hot Tub and Gym Equipment
New Weekly Competition to Be Unveiled During the June 26 Episode
From the press release
"We are loving how the house theme plays into the twists and turns that the BIG BROTHER Houseguests will face this summer," said Allison Grodner, Executive Producer, BIG BROTHER. "I don't want to give too much away, but there are quite a few things in the house that are more than just decorations."

"This season we're creating the craziest summer vacation ever inside the BIG BROTHER house," added Rich Meehan, Executive Producer. "It's going to be 99 days of twists and turns, with a few secrets along the way. But we're most looking forward to those moments that even surprise us…because it wouldn't be BIG BROTHER without unexpected 'showmances,' meltdowns and blindsides."

As with any great vacation, the Houseguests will start their summer of fun in an ultra-modern air terminal/living room where a "Departures" sign lists the exotic destinations featured throughout the house. The air travel theme continues in the kitchen, with an island built from the cowling of a 727 jet engine, and souvenir-themed plates, glasses and snow globes. In an African safari-themed room, Houseguests can lounge inside a "glamping tent," then "travel" to the bustling Shibuya section of Tokyo with its pop-art graphic mural and neon signs, and to London with its cobblestone floor and Union Jack fabric in the bedrooms. A bright yellow and red phone booth serves as a passageway between the Tokyo and London rooms and has a working phone that connects callers to the Head of Household suite. The patterned textures and bright colors of the Caribbean-inspired bathroom brings the beach indoors for the Houseguests.

Upstairs, the HOH suite is themed Honolulu, Hawaii, with a laser-cut hibiscus room divider, tiki pilasters and a headboard built from a massive saltwater aquarium, with seven tropical fish, one for each of the seven seas. Also, this season's chess set is custom built with 3D-printed scale replicas of famous landmarks in Chicago and New York City.

Finally, a redesigned backyard celebrates U.S. national parks and features a new pool, a hot tub and gym equipment.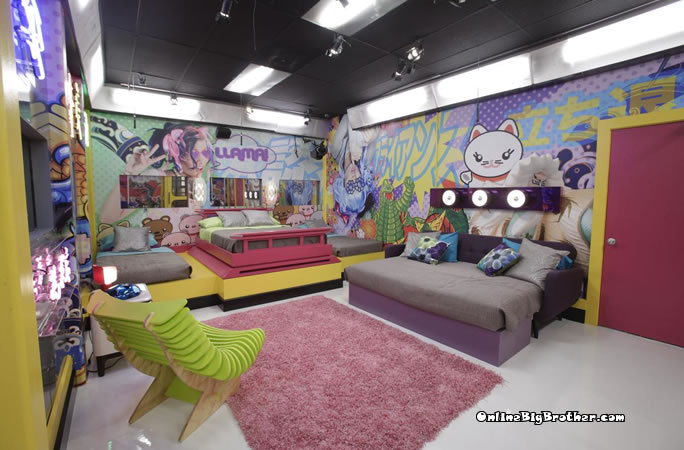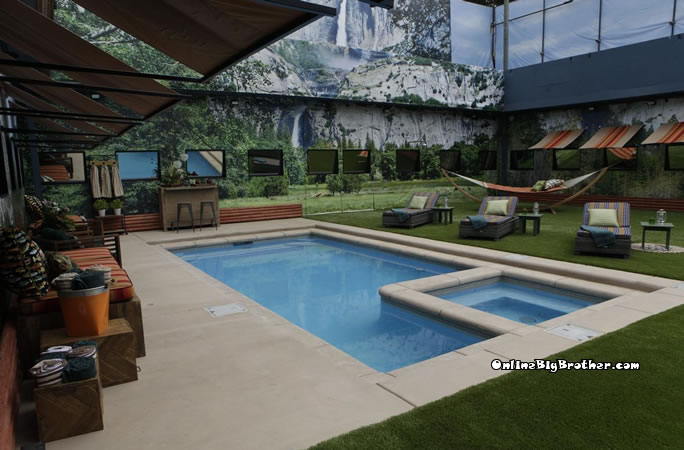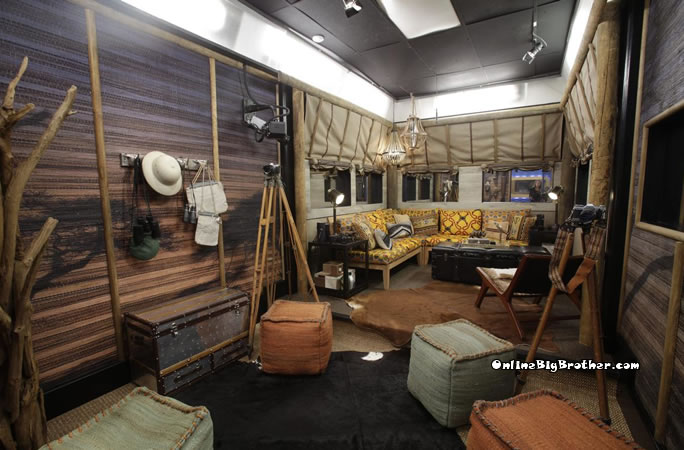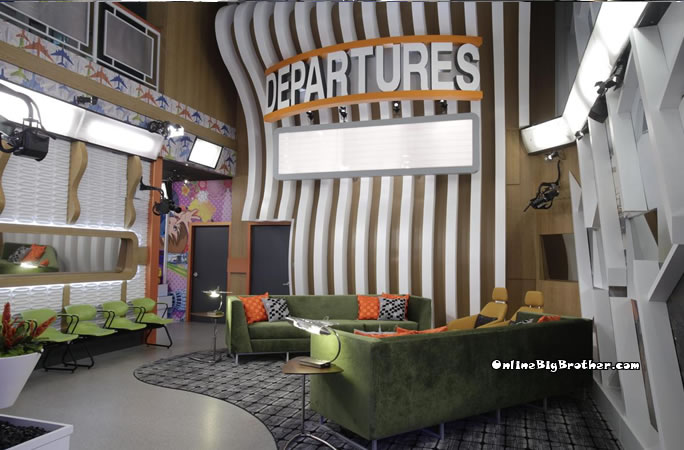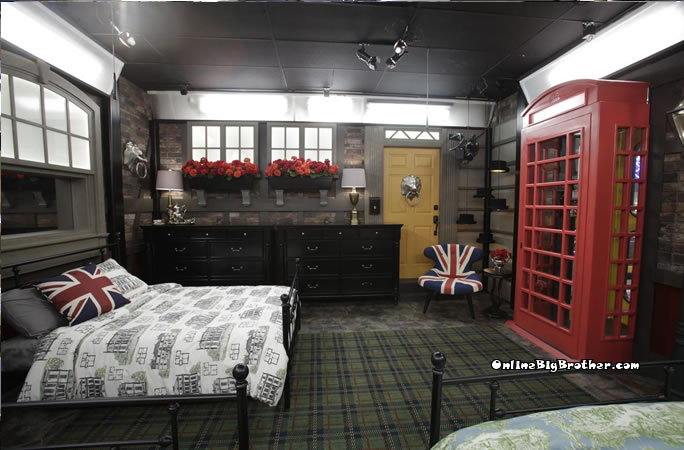 [envira-gallery id="139904″]