POV Holder:
Cody
Next POV
Aug 23rd
POV Used
?
POV Ceremony
Aug 25th
HOH Winner 1:
Cody
Next HOH
Aug 28th
Nominations:
Donny & Nicole
Have Nots
Donny & Nicole
POV Players
Donny, Nicole, Cody, Frankie, Derrick, Christine
CODY Wins POV
He also get to watch the new Scorpion movie with Donny and Nicole
It was the stay or fold competition.
6:29pm Cuddling, rubbing, hugging, tickling, Flirting begins..
Detonators are excited they finally get to send Donny home.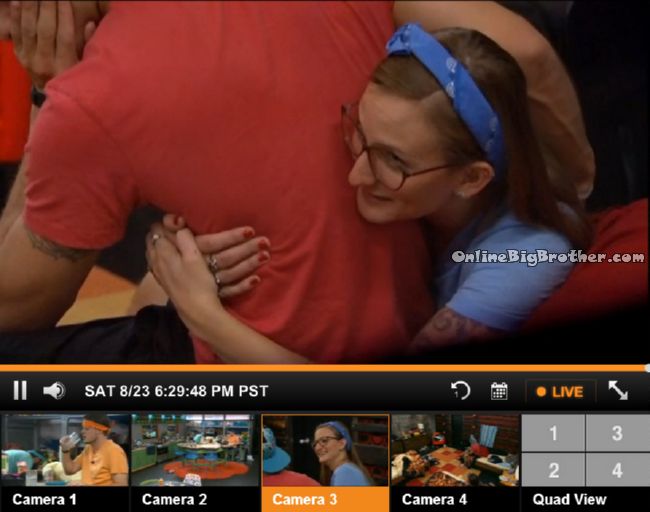 Christine – You are so smart you just got Donny out of this house
Cody says America is going to hate him for getting Donny out.
Christine and Victoria say America is pissed at Donny for the things he said.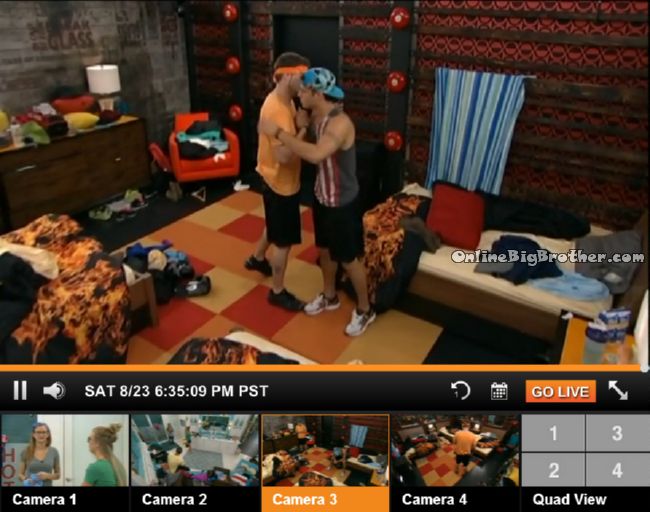 6:37pm FIREROOM Derrick and Cody
Cody – dude that's another one.. HITMAN
Derrick – that worked out perfectly
Cody – When I heard what the reward thing was I was like F*ck.. I was going to take you or one of them. At the end he decided to take both of them. If it was something big.
Derrick – That's nothing I don't mind that at all.
Derrick explains with him in the house he can keep an eye on Caleb and Frankie to make sure they don't talk to people.
Derrick – "I'll play c*ckl block for a hour"
Rehashing the competition. Derrick says Christine was putting down "Asinine numbers"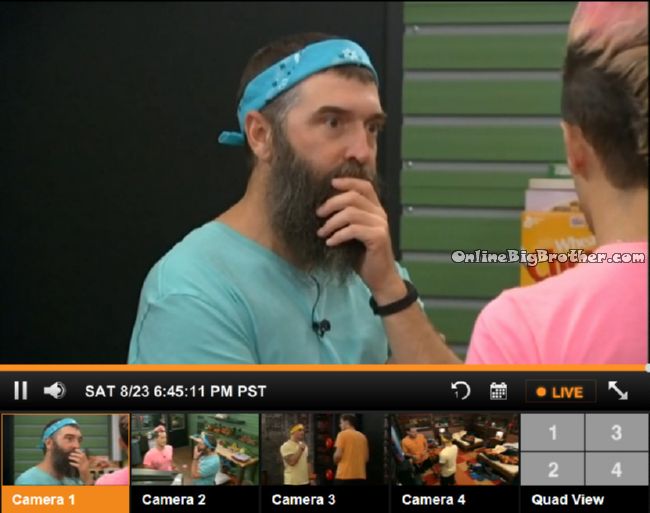 6:46pm Storage room Donny and Frankie
Frankie wants them to put on a Big Brother Play they get everyone in the house to play different character from the summer they can get lines and rehearse it.
Donny wanting the Team America mission to be save a team member . Donny points out that America has put them together.
Frankie says he understands that but… thinks it would be fun to have a saboteur moment
Donny you know this is telling us something America put us together for a reason.. last year when Andy won and Gm was in second america was disappointed
Donny says this is a big mission for them to do it's a team member they are trying to save
Frankie – we would never had gotten a mission like that before.. it was never save someone.. you know what i'm saying.. it's not like a mission"
Frankie says the play would be a big thing he would teach them all that.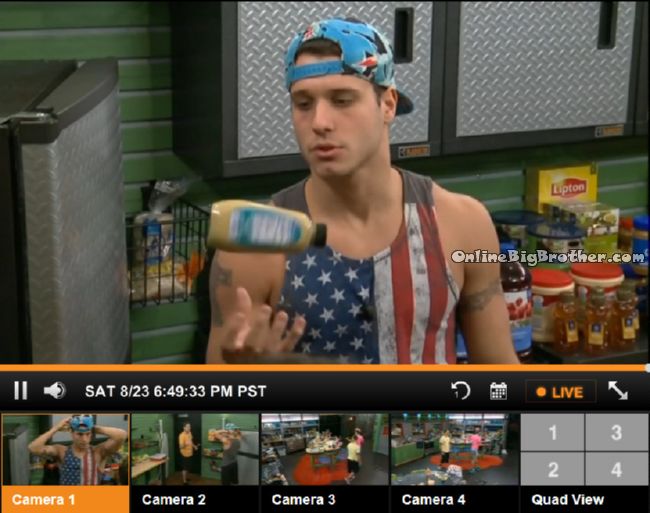 6:49pm Cody and Derrick in the storage room
Derrick says that was perfect team strategy for that competition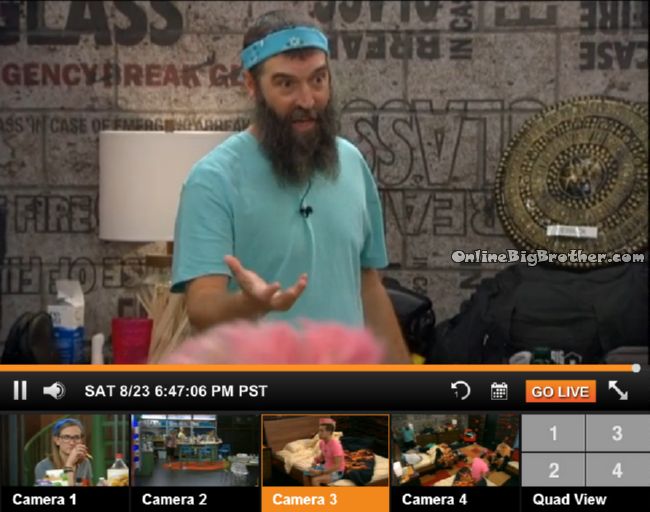 6:46pm FIREROOM Team America
Frankie is suggesting the Team America task be
Derrick – what do you think of that
Frankie – I don't think saving one person is a mission we would get
Derrick brings up Frankie's pet idea.
Frankie says it has to be done by MOnday. He' really doesn't think saving a member will be accepted.
Donny – This should be the easiest one we've had it's ours.
Frankie says make someone a pet that they have to look after for 24 hours.
Frankie now suggests to create a big brother fraternity "I'm trying to think of BIG STUFF"
(OMG)
One way to support this site that doesn't cost you anything extra is making your
Amazon purchases through the links Below
For Canada use link
Amazon Canada OnlineBigBrother
More polls here https://www.onlinebigbrother.com/big-brother-compendium/big-brother-16-polls/
[polldaddy poll=8260325]
[polldaddy poll=8261457]
Share it YO!!
Tweet