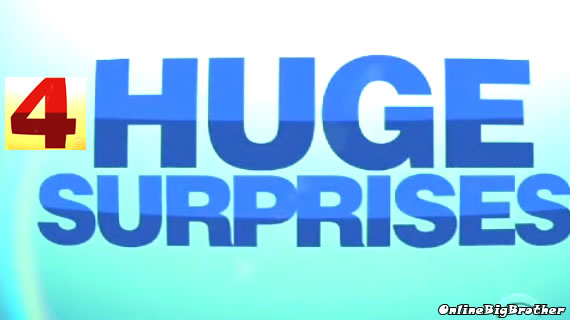 *** ** UPDATED Looks like Global TV pulled the July 2 date off their website..
John Powell from GlobalTV.com has written today that the Big Brother 14 Houseguests and Twists will be revealed July 2. John further explains that there will be 2 BB14 Promo Videos released that will contain this information.
This is the first we've heard about a houseguest release date. last year we found out about the BB13 cast on June 30th so the the July 2 timeline appears correct.
Earlier this week CBS sent released 2 new Promo videos teasing that the Big Brother 14 House will have the MOST HOUSEGUESTS EVER! and 4 HUGE SURPRISES! . We are left to speculate what these surprises are and just how many players they are going to try and stuff into the Big Brother House. This season of Big Brother is going to be our biggest year yet. Onlinebigbrother will be live blogging round the clock with the MORE live feed updates, MORE screencaptures, MORE mobile support and MORE of the important spoilers. Like us on Facebook
FREE OnlineBigBrother APPS: iPhone and IOS apps.. all the sites spoilers now in an app.
Get your Feeds early save Money for BEER
Share it YO!!
Tweet