Today on RUMOR CONTROL
There is plenty of Web shows on the feeds this year if you haven't picked your feeds up now is the chance to grab them and Safe 33% Just Click this link and use BB13QTEARLY as your promotional code, ONLY $29.99 for the ENTIRE SEASON.
Rumor Control with Daniele Donato (BB8) and Ragan Fox (BB12) START TODAY
Tuesday, June 21 at 3pm PT
Tuesday, June 28 at 3pm PT
Tuesday, July 5 at 3pm PT
Happy Hour with Chelsia & Missy:
Starts Thursday, June 23 at 4pm PT and goes all season long (Janelle is our guest on July 7th)
Getting Schooled with Ragan:
Starts Wednesday, July 13 at 3pm PT and runs all season long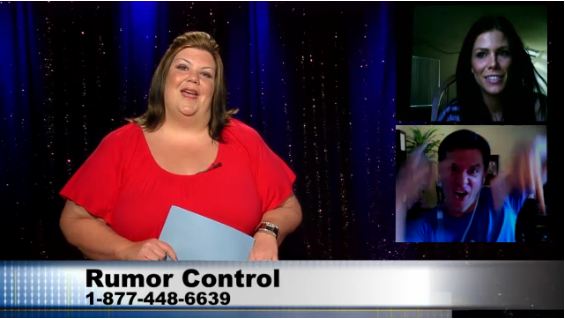 TODAYS RUMOR CONTROL WITH RAGAN & DANI
Get Ready For Big Brother 13
Ragan Fox and Daniele Donato rev up the Big Brother 13 pre-season with their new show Rumor Control. Call in and ask your questions: 1-877-448-6639
Watch live webcasts on SuperPass every week!
** Rumors will be updated as we hear them live **

Possible Rumors:
• Houseguests are going to be kidnapped this week?
• Superstition or luck season? Premiere lands on 7/7/11 which are good luck numbers. Possible Vegas theme.
False Rumors:
• Macbeth Shakespeare Theme
• Filmed in HD
• Making too much out of Crash my Party commercial, they never reveal much this early.
What they think:
• Ragan and Danielle think that Slop needs to go and to bring back BP & J
• They want to see more extreme people cast, Rachel type characters.
• Ragan thinks this cast will try and get rid of the athletic guys early in the season.
• Ragan thinks at least one person from a previous season will return …maybe even up to 4 past house guests. Going with the unlucky theme, maybe people that were unlucky in their season. Dani disagrees!
Questions:
• Does the outside of the house give any hints to the interior theme? Both Dani and Ragan don't think the exterior is any hint to the interior theme.
• Do you think it will be a fairy tale theme. Dani and Ragan both say absolutely not!
• Ragan thinks they may cast more laid back people even though he wants more volatile people.
• Rumor that Russell Hatch is trying to get cast this season. Both Dani and Ragan don't believe this will happen.
• Ragan and Dani are asked if they would go back into the house if they were asked. Both say YES and anyone that says they would not are lying.
BB13Spoilers have never been better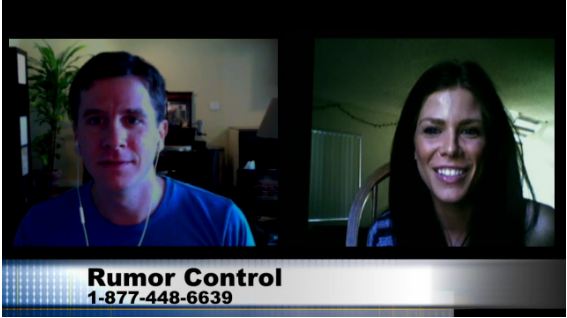 Share it YO!!
Tweet