BB 13 casting calls are now officially over. If you haven't sent in your Big Brother Application or went to a Open casting call yoru shit out of luck to be on Big Brother this season. If you did apply finalists will be chosen within a month.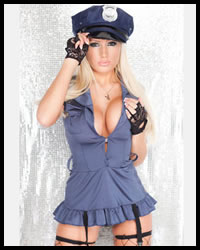 This year Dawg and myself are part of a Beta program for the new live feeds, We'll be pounding out the fastest and most complete Big Brother Spoilers this season. We get to test out the new system and help the devolpment team at Real player tweak their software to best serve the hungry masses of BB13 fans. It's very exciting what they have in store for us and i'm sure it'll be a huge success. We are not permitted to disclose anything substantial yet but what we can say is it'll change the functionality of the feeds drastically. Pretty much it's Live feeds on roids, theres a new player called Big Brother Lite (available for download June 2011), theres new android phone app, and LIVE FEED FLASHBACK functionality looks to have been greatly improved (thank god). Theres buckets of other things which will be known in do time, its a great time to be a Big Brother 13 Spoilers Fan ;)
While waiting for the casting rumors to start up i've been statifying the big brother obsessions by watching Big Brother Germany, Sprechen sie deutsche? NEIN .. but take a look and you'll figure out why OBB has become huge fans… lol
Share it YO!
Tweet