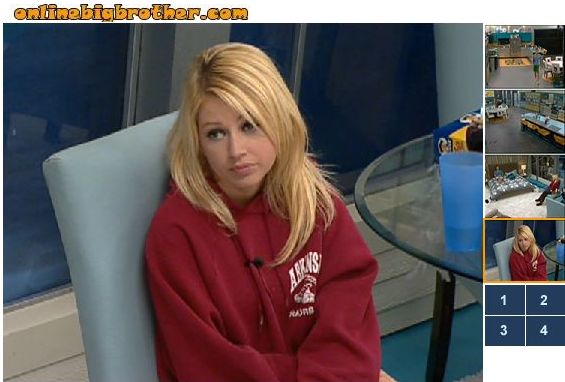 Watch everything LIVE as it happens!!
Superpass – 3 Day FREE Trial

10:30am Up in the HOH room Britney and Brendon are talking. Brendon is confirming that she will stick to her word about not putting him up next week and that he will do the same. Brendon says that he wants someone here that is fighting just as hard as he is. Brendon says that he fell in love with a girl and that Rachel would want Britney here too … especially since she is a girl and that she is fighting to be here. Brendon asks Britney what type of competition will be. Britney says that she thinks it will be a physical challenge. Britney says that she would rather play for the POV than not …just so that it doesn't fall into the wrong hands. Britney and Enzo says that they hope Enzo has a fire under his ass and will win something. Brendon says that if it's a split vote then the HOH gets the deciding vote. Brendon says that if him, Britney and Matt can make an agreement to keep each other safe and that they can keep winning shit … they will go far in the game. Brendon says that they don't even have to make an alliance or anything. Brendon says that he doesn't want people to be thinking that they are working together and that if they can keep it a secret they will go far. Brendon says that doing that isn't against the rules it's the HOH making deals. They talk about the saboteur and who they think it could be. Britney says that she thought Rachel was the saboteur originally because she is the star of the show and has a larger than life personality.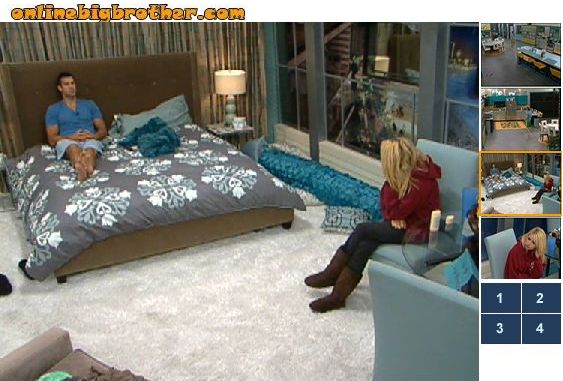 10:43am Big Brother cuts the feeds to the TRIVIA screen…. it looks like the POV competition is happening right now!!

TRY the Live Feeds for FREE!!
Superpass – 3 Day FREE Trial