$5 off Discount – LIMITED Time OFFER! ONLY $9.99!
TRY IT FREE for 3 Days!
Big BRother 12 Poll Whose the hottest BB chick
9:40pm Kitchen – Lane, Brit, Enzo and HAyden Everyone just getting up, Enzo is saying he's going to eat some toast then go back to bed. They talk about the blackout they had and how enzo was freaking out. Enzo and Brit bring up the POV comp construction outside, they both say its much louder then usual. Enzo is convinced its a physical competition and he's amped about it (LOL he thinks because there loud putting it together it'll be a physical comp). Hayden shares a dream he had where Big Brother lets a pheasant into the house and tells the remaining houseguests the person who catches it get a prize. Hayden says he almost caught the pheasant, Enzo: "ohh BLANK getting messed up in here"
Brit to Enzo: "you peed all over the place last night…you have terrible aim"
Enzo: "I sit like a BLANK when I piss wasn't me"
Hayden: "Sorry I was 1/2 asleep"
They all start munching on their cereal as loud as they can into their mics. trying to figure out what was up with the power outage. They are starting to think it has something to do with the competition construction because as Enzo puts it "some serious BLANK is going on out there". Brit says Enzo was freaking out when the outage happened. Enzo explains he thought they were going to evacuate the building he was looking forward to getting out. Brit tells him hey have never done that in the past. The closest was after 911 when they gave the last 3 houseguests a chance to leave early.
Enzo brings up Ragan studying, he walked in on him and he heard Ragan listing off all the names in a certain sequence enzo says it sounded BLANK up. Lane and Hayden add that Ragan has lost his mind.
Enzo brings up the middle box on the memory wall how they all though it was the 14th houseguests and wanted to get them out first regardless of who they are. Brit says Brendon was starting to be corny from day one when he was talking about the middle box. Enzo brings up the Athletic Alliance with Brendon and how hard it was to be in it with him because he was so corny. brendon had wanted to out the AA if he got nominated bu Enzo didn't want him to he told BRendon that the AA is a secret he has to keep until after the game is over. They all do some light Brendon bashing talking about Rbendon saying he was a body builder/astronaut/ninja/sushi chef.. etc etc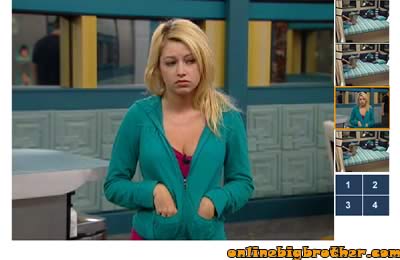 $5 off Discount – LIMITED Time OFFER! ONLY $9.99!
TRY IT FREE for 3 Days!
10:49pm Ragan still studying, everyone else sleeping
11:48pm Everyone on the feeds is sleeping, even ragan has stopped studying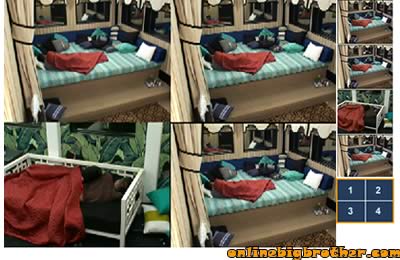 12:13pm Everyone Sleeping I'm starting to hope Hayden's dream comes true.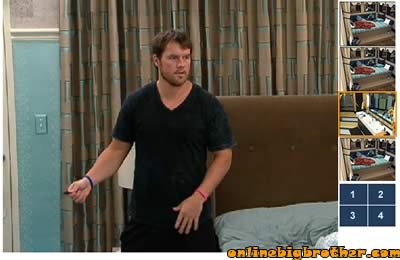 12:44pm HOH Brit is saying that POV must be tonight because usually it'll be noon on Saturdays and they haven't received any word about it. Lane agrees, talk changes to eating candy.
1:18pm Bubbles
1:51pm Bubbles… WTF yo
2:31pm Bubbles… WTF yo
2:58pm Enzo wins POV