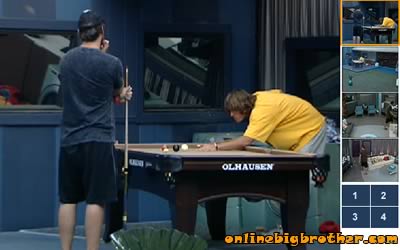 5:35pm Pool nothing but pool talk and very little of that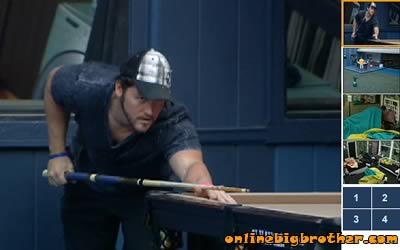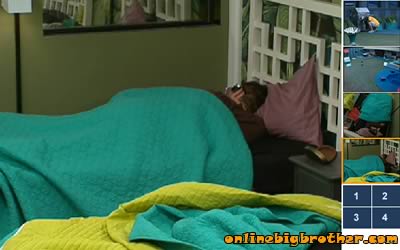 5:40pm Enzo's been sleeping most of the day. (Getting shunned is taking it's toll on him)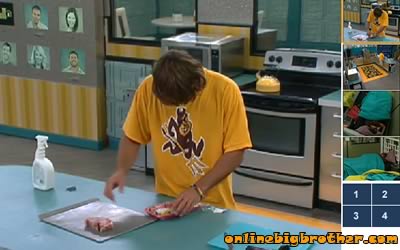 5:45pm Hayden preparing the pork chops for dinner. Lane joins him outside. Hayden wonders how things would of been different if Brendon was the winner of that one HOH during double elimination. He thinks the Brigade would of been taken out. Lane: 'So how does this sound.. I would like to welcome Big Brother first and second place winners on the jumbo tron" Hayden "Sounds awesome 75 thousands people…. anything is possible I said it week one" (both these guys have a giant boner over how awesome and famous they will become). Hayden says he use to dream about things like this happening to him when he was in college. Not Big Brother but dreaming about playing in a major league baseball game and having the crowd cheer him on and come down to the field to meet him. Hayden says since he's been cast on Big Brother he's started to dream about winning it. Lane says he use to day dream about major league sports to. (Lane is going to try and hook them up so they can be introduced at some sporting event and go down to the field.. Hayden equates this being like a major league baseball player and having fans). They start talking about what is wrong with Enzo, they both think he's going to be huge success after Big Brother.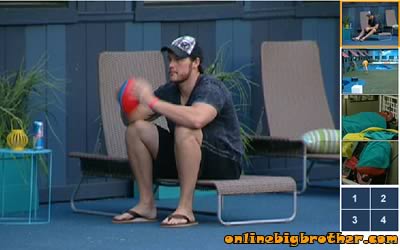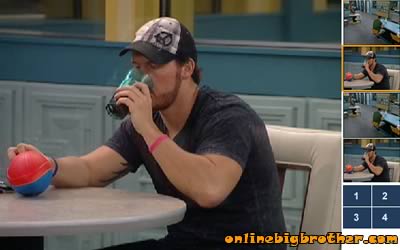 8:50pm Kitchen Enzo and Lane Enzo wonders what the jury house is getting right to see yesterday. Lane thinks it was Ragan.. enzo wonders if it was the endurance competition. Enzo wants to see Annie he thinks she was crazy, They both think Kristen is going to go off on Brit and Andrew. Enzo wants to see monet check out what she's wearing. They go over where everyone will be sitting during the finale. Lane: "rachel sits next to KATHY …. seriously Kathy what were you doing.. cmon WHAT WERE YOU DOING". Enzo: "I dunno"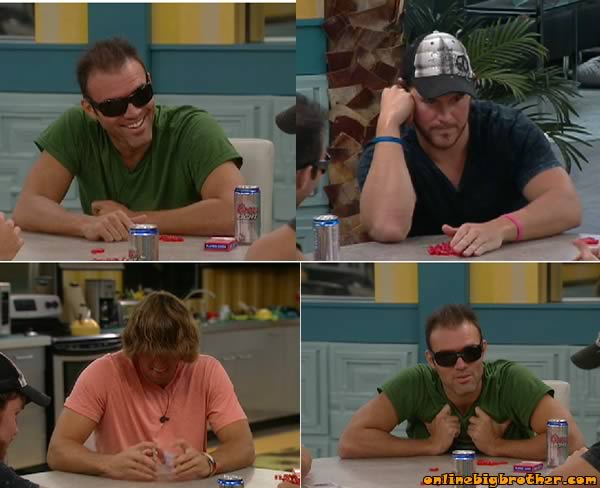 10:20pm Kitchen playing cards.. Enzo is cracking jokes again, they all seem to be relaxed having fun.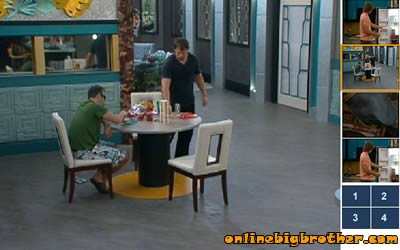 11:00pm bragade College football talk