Head of Household: Tera
Nominations: BETH Breydon and JED
POwer of Veto Winner: Jed
Power of Veto Ceremony: Jed uses the veto on BETH
Have nots : Beth, Ty, Jed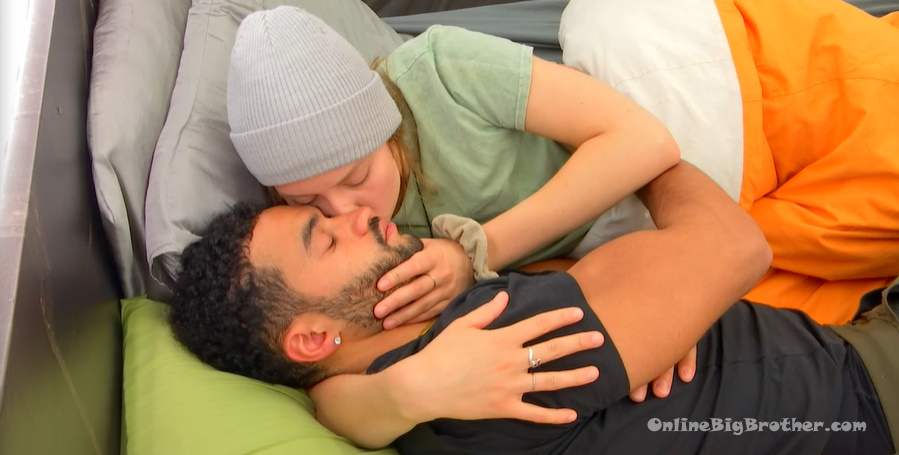 11pm Bedroom. Beth and Jed.
Jed is upset. He lays down with Beth. Beth – what happened? You just come from DR? Jed – yup. Beth – okay. Its okay baby! Its okay, I promise! I love you Jed! Its okay! Jed – I love you too. Talk to me. Are you okay? Jed – yeah its just talking about you in the DR tears me up. Its just been so long. Beth – what has? Jed – just in this house with you. Beth – oh me. Jed – yeah. Just answering questions about you. Beth – me too. Jed – I could just barely answer. Beth – I've got you baby. Jed – thank you. Beth – it should be me. Jed – I just want you to win.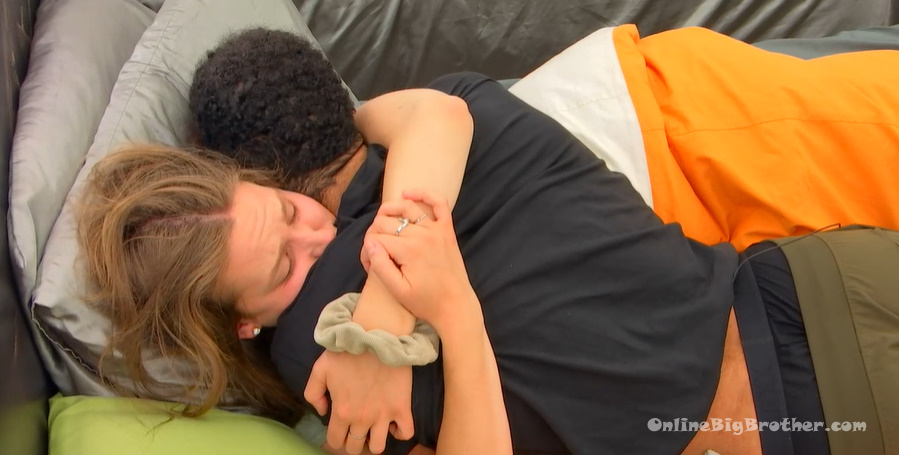 Games room. Keifer and Ty.
Ty – are you being serious? Keifer – no I'm not being serious. Ty – oh you scared me .. holy sh*t! Keifer – I wouldn't pull off this elaborate plan.. he would come for us with everything he had.. and he would get one of us because both of us can't win the veto. Ty – unless one of you guys try to make nice with him last minute and me act like the a$$hole. Keifer – oh I think it would be kind of impossible for me to make nice. We're in too deep. Ty – oh I know this. Keifer – do we go talk to him? Ty – I think so. Its too deep .. we can't turn back now. Keifer – no we can't. They're going to say goodnight house guests in fifteen minutes. Ty – its just like there are no more discussions to be had. Keifer – just tell him to his face that we're voting him out. Do we owe him that. Ty – yeah. Keifer – f**k we do.. I was hoping you would say no. Keifer – how can we not do it. I would never want to go out without you guys telling me. Why would you guys not tell me.. that would be my question. Just so I wouldn't pitch to you anymore. Keifer – he is never going to talk to us again Tychon. Ty – why its just a game. He says that its more than that to him .. but is that just part of his game? Keifer – I don't know man. It felt like my whole world was broken when he put me up man. I've never felt like that before. Ty – I get it but you feel like that because you're here and this is all you have right now. Keifer – I know. Ty – I don't think he will talk to us for a long time. He pitched his heart to me .. he said yo this is what gets me in trouble in real life. I put others ahead of myself.. and I did it here. The problem is he keeps doing it and doesn't learn his lesson. The real lesson learned is a hard lesson to learn.