Head of Household: Beth
Nominations: (Ro, Tera)
The Power of Veto Players are: Rohan, Tera, Tina, Tychon, Breydon
POwer of Veto Winner: Rohan
Power of Veto Ceremony: ????
Have nots: ?????
Big Brother Spoilers – From what I can gather Vic still going up. For the most part feeds have been off a lot.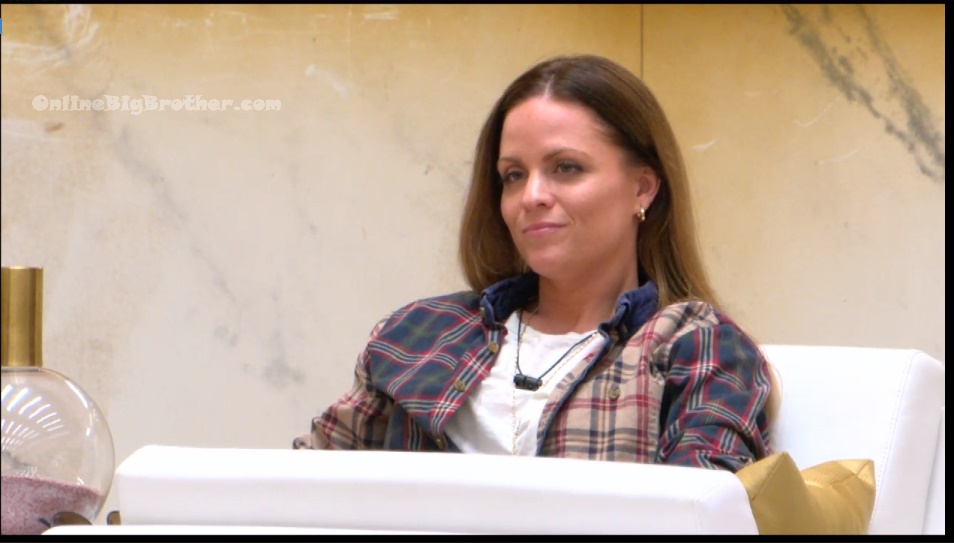 4:54 pm Tera and Tina
Tera saying if you make people feel like garbage they aren't going to get Jury votes. She cites Paul during BB19 losing to Josh.
They're talking through scenarios of what will Beth do. Tera says if Beth takes the shot at Vic she's not looking at Beth as a target. They discuss putting Jed/Ty up.
Tera – we've already let him get too far.. He could potentially win this game.
Tera doesn't see anyone taking a shot at him right now.
Tina – comes down to votes.
Tera – he could beat Ty in a physical competition and I think Ty is starting to realize that
Tina =- yeah
Tera – I honestly don't know how to get him out
Tina – if Ty is realizing that maybe that's a vote
Tera – people are worried about getting Ro out Good luck getting Jedson out.. good luck
Tera – I am so mad I lost that invisible HOH.. the game would have been totally different
Tina – would have been a turning point
Tera says that HOH would have been key to take out Jed, "I'm so mad at Vic for doing that"
Tera – I don't know how Kief thinks he will beat him
Tina – I've noticed something Big with Keifer
Tera – I don't know if Keif is playing to win or he just wants to see how far he can get.. he's not winning against Jedson .. Even Ro ..
Tera thinks Jed is a slam dunk to win the game. She wonders how someone like that gets this far in the game and never wins anything yet controls the game.
Tina – Charm
Tera – not even Charm people don't like him
Tera says Kief will f* them over every vote.
Tera – if they flip it and it's me and Breydon he will vote me out.
Tina says Kiefer has a personal vendetta against Ro.
TnT agrees they trust each other the most than Kiefer.
Tera says if the other side is toying with them about taking Vic out she's going to be pissed.. "Just get me the hell out of here.. how much torture can one person take for real is it worth it?"
Tera figures out its week 6.
Tera – six is my least favorite most unlucky number ever.. 7 is a good number. 6 has always been terrible
Tina – whys that?
Tera – my mom hates the devil so anything with 6's you know the three 6's in a row? so that has been ingrained as a child the 6's.. (LOL whose mom doesn't hate the devil)
Tera brings up going to Austin and trying to get Jed put up.
Tera – he's playing a good game.. he's playing the game I wanted to play.. he would be so good on that challenge show.
Tera – I only don't like him in the house I like him as a person.
Tera brings up Vic is hiding by herself, the rest of the house other than them are in the hot tub area. She points out if Ro hadn't won the veto he would be with them.
Tina – I just can't deal with all of them all at once.
Tera – lets fold that laundry and go out for a dart.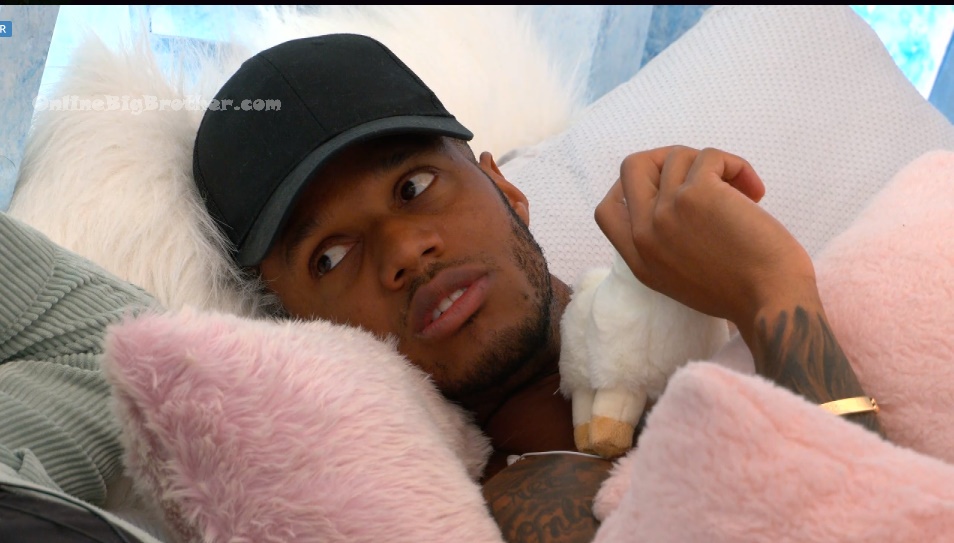 6:31 pm Ty and Beth
Beth – you always keep Tina.. she's just here.
Beth tells him Ro is "Rocking" with her and Brey.
Beth – tomorrow is ugly.. do you think I should 'say say' something or just say something small in the speech?
Beth – I don't want to hurt her feelings but I'm gunna
Ty – I'm sure she's dragging our names in all different ways
Beth – I have to say something.. you have to say something EPIC for this type of move
Ty – YES
Beth – in Big Brother.. or.. I was just gunna say something like. Some people like to play this game err.. some people like to play this game lying, Manipulating, and backstabbing. Umm.. What was I gunna say it was so cool?
Beth – err.. a big part of this.. Some people play this game lying, manipulating, backstabbing. if you are going to play that way "Be careful who you cross. Things are about to get spicy, V take a seat"
Ty – I like that..
Ty practices his goodbye message – you probably were the invisible HOH because we could saw right through you. You threaten to put me up, You came after my people not to mention you tried to pin the invisible HOH on me.
Ty – she's playing us.. we hit her before she hit us. I didn't think we needed to do it now but now we do
Beth – I'm so pumped I thought it was going to be today
Ty – So do I
Ty – it just sucks because she is a great character
Beth – she's going to go through moments of F*** you and moments so so sad ..
Beth says There will be a lot of campaigning this week.
Beth – she'll (Vic) go in on Keifer
Beth says they have Jed, Ty, and Brey's vote
Ty – imagine if Austin was still here?
They agree Kief is going to get worked hard.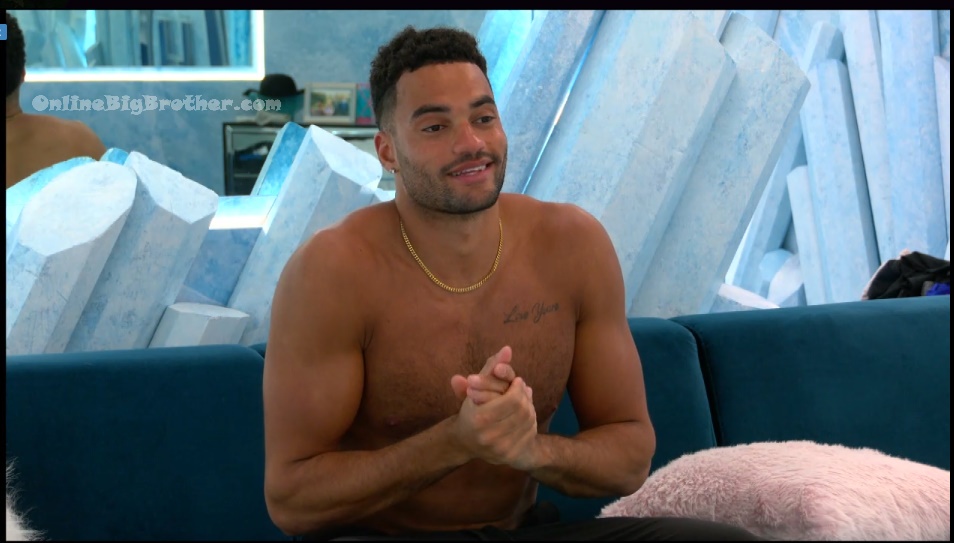 Jed joins them they joke about Jed and Ty being this week's swing vote.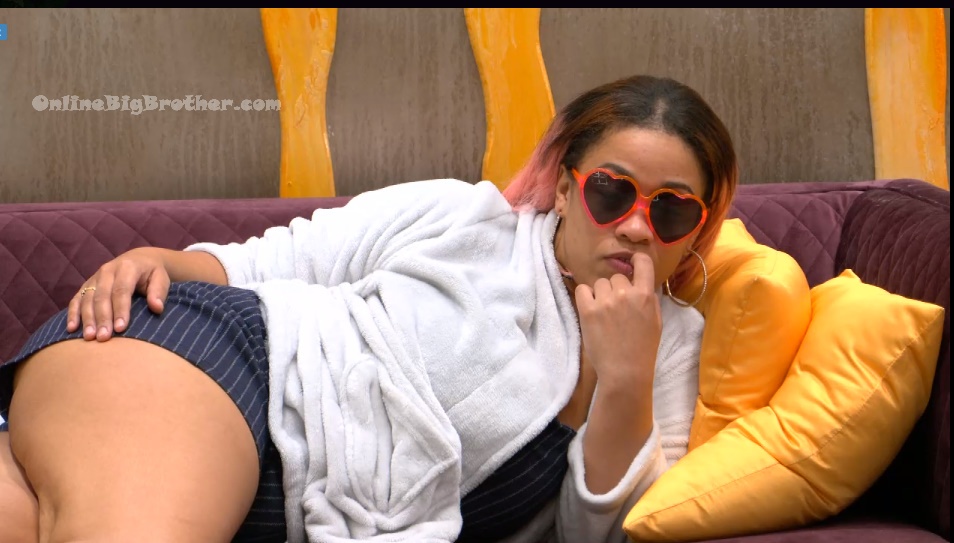 7:20 pm spicy V Chilling.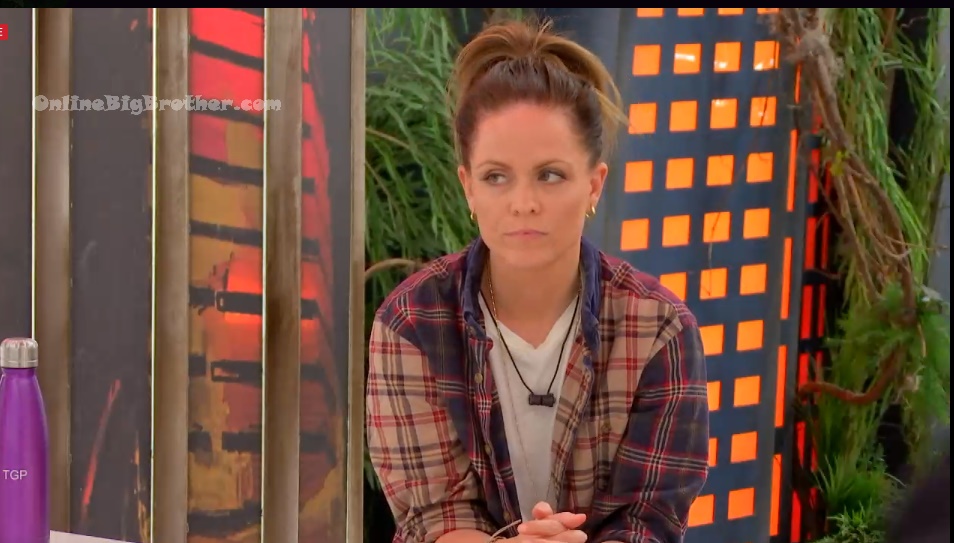 9:18 pm Feeds are weird today… not much happening.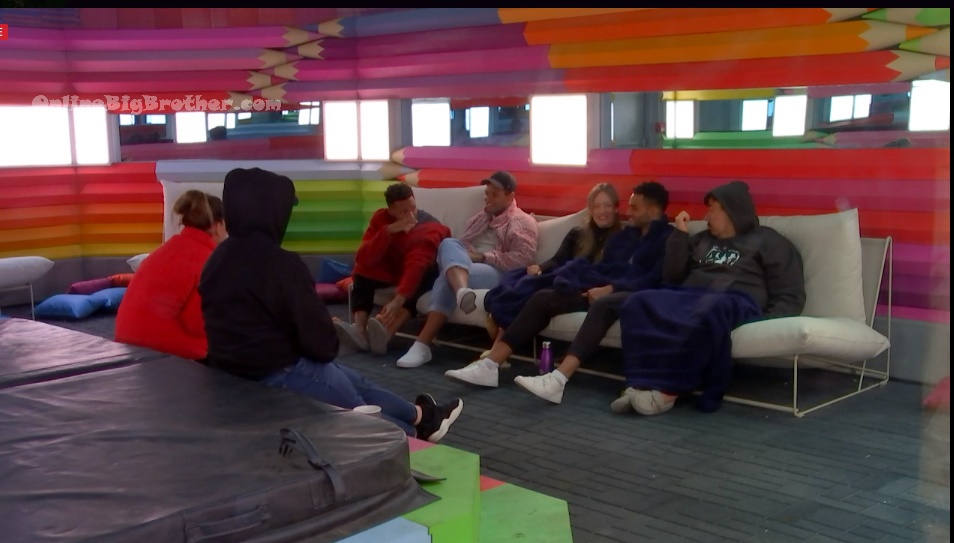 10:10 pm Chilling