Spoilers – Marks getting evicted.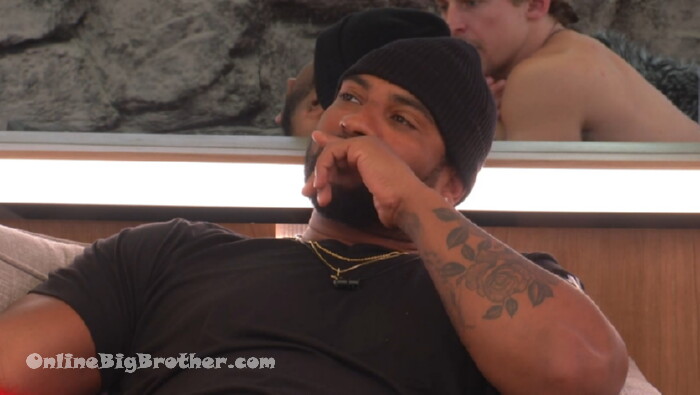 10:03pm Anthony and Dane (Anthony refers to Kyra as she,her etc .. )
Anthony – I'm going to tell Adam I've already made up my mind
Anthony – Kyra's funny man, Kyra's like…..
Anthony – so obviously I planted this sh1t early. I basically drew all the lines for her.. painted the picture.. she just coloured it in. But uh.,.
Dane – it's funny they wanted to take the reigns… let me take the reigns
Anthony – I told her this is how you have to do it, when you bring Dane aside you call me into the room this is what you have to do. Keep in miund Dane is upset with me because I already told him I'm not giving him my a vote.
Anthony – so you (kyra) have to make Dane feel like.. you have to make DAne feel like I'm open to whatever whatever …
Anthony – She's like OK OK OK OK
DAne – yeah …
Kyra joins them… "hi boys"
Anthony – wud up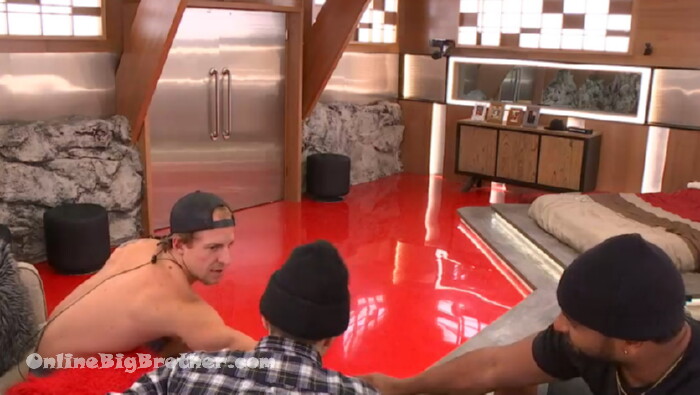 "Final three… Let's do it"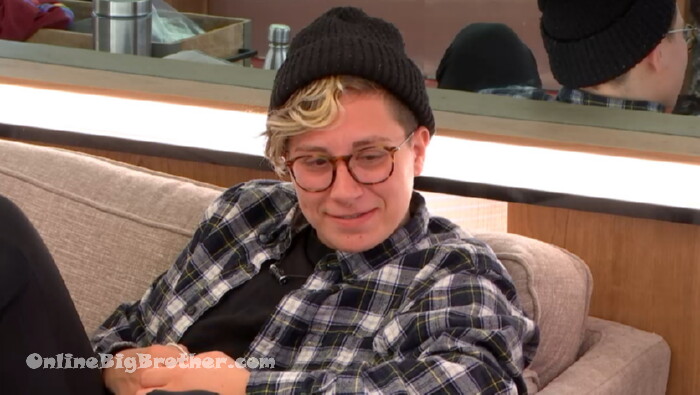 10:14pm Kyra and Anthony
Anthony going on about the three of them taking Adam out. Dane's got the physical, Kyra Mental. Anthony says Dane is "on board" with their final 3
Kyra – do you think it's real. He was asking when are you going to tell Adam he keeps asking me. Why would Adam keep asking him when it looks like he's (dane) is leaving
Anthony says the only thing they need to say to Adam is that they are taking his advice in this game and Adam has said multiply times the best players should go to the end.
Anthony – I'm (Kyra) one of the best players
Kyra – what if all three of you are playing me
Anthony – do you think I think I can beat Adam?
Kyra – no but..
Anthony – do you think I think I can beat Dane?
Anthony – do you think going forward do you think that in any way shape or form it's in my best interest to go to the finals with Dane and Adam after they've had a final 2 since day one.
Kyra – do you think Dane will actually go against that final 2
Anthony – I'm hoping that once we beat Adam we beat Dane. I know Dane is not taking me to final 2
Anthony – once we get Adam out we got to go hard and take Dane out. Dane's not taking me
Kyra – I know
Kyra – Adam won't either, the only one that will is Mark
Kyra – he's obsessed with you, he knows he's not going to win he'll take you or Adam.
Anthony – mark or Dane? Mark is taking Adam. Mark is obsessed with Adam.
Anthony – he likes me as a person he likes Adam as a player
Anthony – the plan to keep Dane is best for your game but also increases the chances of me getting to the finals
Kyra – I know
Kyra says they can't get Adam out if he wins the HOH so their chances are better with Anthony and Dane fighting over Mark and Anthony.
Kyra – I've decided definitively 100% (Mark goes)
Anthony says next week they'll take out Adam "100%"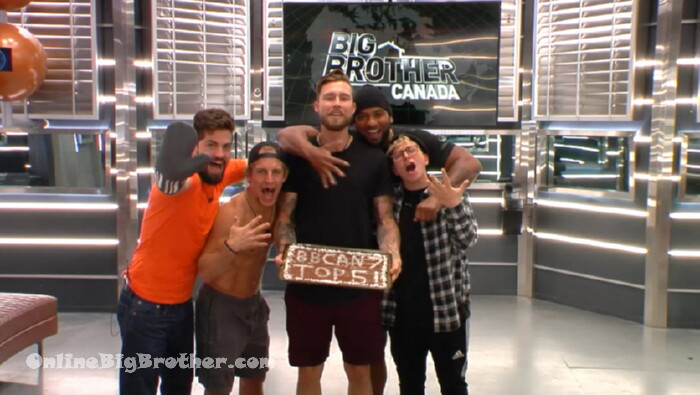 10:35pm BBCAN 7 top 5
11:25pm The final 5 are sitting around playing a guessing game.
1am They head to bed.