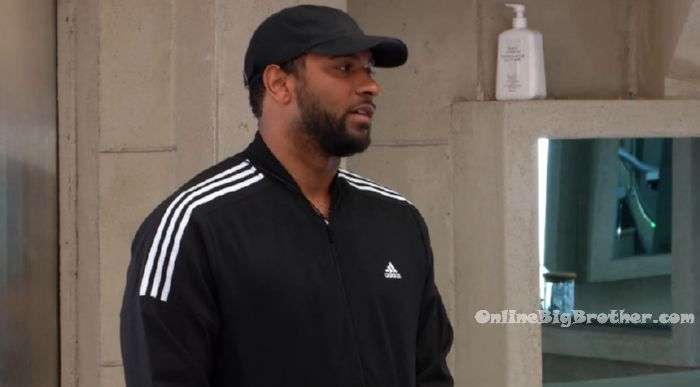 10:12pm Kitchen. Anthony and Adam.
Anthony – do you think I should talk to Dane tonight? Adam – I don't know. He keeps saying I think I'm good. I think I can get his vote. If you want to wait. Anthony – no… here's the thing I'm not humiliating anyone. I'm not playing any games. Adam – that's what Este asked what are we telling Mark. Anthony – that's a conversation that you and I will have to have. Its going to hurt. It hurts. Adam – you don't want to wait till last minute do you? Anthony – no. He's PB man. Can't do that to one of the legends. We're going to sit him down. Adam – Tuesday night? Anthony- Wednesday afternoon. He's starting to say somethings that's starting to bother me. Adam – you can tell Dane. I'll leave it up to you. Anthony – okay. But me and you will sit Mark down. I don't want Dane to have anything to do with what me and you say to Mark. We'll just sit him down with class and be like this is what it is and this is why.. and its the truth. Adam – I'll just tell him how I feel and you tell him how you feel. Anthony – yup.
10:30pm Dane and Anthony.
Dane – the beauty part of this is that Mark isn't going to cam. Anthony – but honestly as a legend. I'm not going to lie to him (Mark). Dane – are you going to tell him Thursday? Anthony – think I am going to tell him Wednesday afternoon. Dane – maybe wait Thursday. Dane – either way Kyra breaks the tie.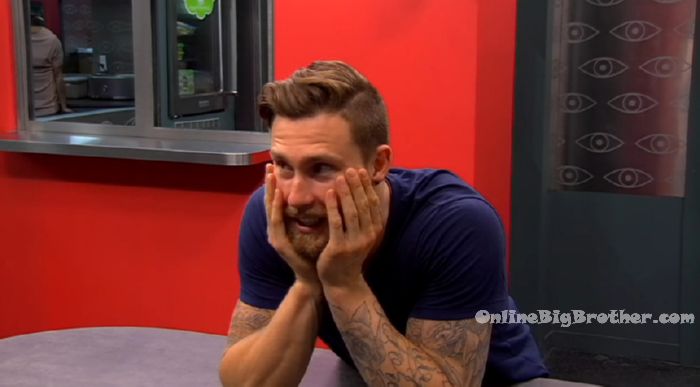 10:50pm Storage room. Adam and Dane.
Adam – I hope you stay man. I can't wait to see Kyra's face. Do you think you could f**king send home Dane Rupert?! Dane – The Prince! Adam – You think you could put up two of the biggest threats up this season and think ones going home!? Not a chance! Dane – I can't wait man!
12:30pm Pool..