Nomination Results
William nominated Dillon and Emily for eviction.
POV Players are William, Dre, Karen, Dillon, Emily, Kevin
Text will be light but I chopped each conversation up into smaller pieces
Conversations that happened before nominations
Check out the one with Ika and Dre.

Jackie and William HOH
William asks Jackie to not use the veto if she wins it. Says his main target is Dillon. Jackie warns about Sindy saying she's playing both side and everything Jackie tells her ends up going back to Ika.
Bruno and Kevin Bathroom
Talking about how they (Jackie I think) wanted Bruno/Keivn and Sindy on the block that is why she's storming around. Bruno says they'll try and work some deal with William and Dre.

Ika Sindy and Dre bedroom
Ika has a speech planned for Jackie "B1tch I don't bully b1tches I block them sit your a$$ right there"
Dre calls Jackie a "witch"
Ika says William made the right decision but a part of her wants Jackie nominated.
Ika says if Dre trusts Bruno they need to bring him in.
Dre says she trusts Bruno
Sindy says she trusts Bruno a lot points out that Brno hasn't really made a lot of deals in the house.
Ika suggests they make a deal with him.
Sindy says Bruno isn't working with EMily and Dillon
Dre – Kevin said you voted against William on the vote
Sindy – no you and Jackie.. I lied and said you and William because I was in the room with everyone, Jackie was here..
Dre – who was that person that went against William
Ika – part of me think it was Kevin
Sindy – I think it was Jackie
Sindy says Kevin is not pulling his weight at least with Bruno they share things
Dre – Kevin is weird
Ika – yeah he's weird
Dre – I don't respect the sexuality game he plays
Ika – you think he's using it..
Dre – for sure .. he uses his sexuality with Gary then he flips on William now
7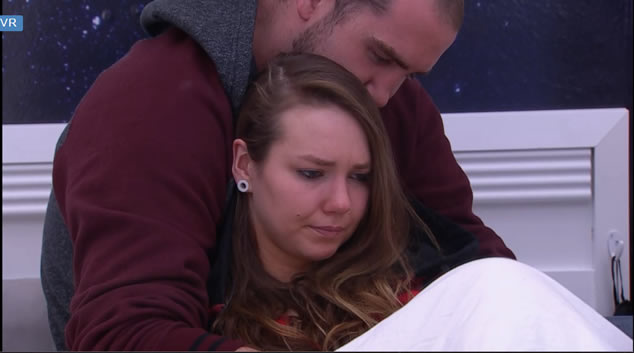 Dillon, Jackie and EMily After noms
Calling Dre a Hater, Dillon says her head looks like a tennis ball.
Jackie leaves.. Dillon says the only way they can be safe is if Emily wins the veto and they pull Jackie up.
Dillon says he's not going for the veto because he doesn't want to stay in this house if Emily leaves.
Dillon – if I win take myself off the block they'll vote you out just to break me down
Emily – what about our side
Dillon – we don't have enough
EMily – you, Jackie, Neda, Bruno, Kevin
Dillon – the replacemnt is going to be JAckie
Emily – KAren , Ika.. she hates Jackie so much
Dillon – it has to be Jackie.. If I'm on the block they'll for sure take a shit even out alliance.
Dillon say these last couple days he doesn't trust anyone in teh house they all talk game with everybody.
Dillon – they've all been here before they all want to last the longest.. they teamed up with us because we're the target all the time they don't have to worry about being the target.
Dillon – they never teamed up with us until after we were put up on the block and saved ourselves.
Dillon EMly and William HOH after noms
Dillon says if he won HOH he would never have put up William and Dre he would put up Ika and Demetres.
William says that is not what people are saying.
Dillon – of course that is what the will say
Emily mentions that Sindy is being sketchy too she might have put Ika and Sindy. They warn him that Sindy is playing both siodes of the house she wanted William and Dre up.
Dillon says if they win POV and he puts Sindy up that'll be getting another floater out of the house.

Ika and Dre bedrooms after noms
Ika – Italian men they love black women.. they like strong women.. (LOL this is their plan with Bruno)
They continue to go over the votes during Backwards week. Dre knows that Sindy voted for her and William.
Dre Demetres and Ika bedroom after noms
Demetres pinky promises he put voted Dillon and Emily Jackie during the backwards week.
They mention that the POwer of Veto is today.
Dre goes on about how much she hates Jackie she's never had hate in her heart before like this.
Ika – the hate I feel for her is unreal
Dre – I hate her I legit hate her
Ika – I wake up every day with hate in my heart.. (shit)

Ika Demetres and Neda bedroom after noms
Ika says Dre knows Sindy is lying she has to confess.
Ika and Demetres agree it might be best if EMily leaves.
THey talk about how Kevin is doing F*** all to help their alliance out. They are closer to Bruno they say they can trust him.

Dillon EMily and Jackie bedroom
Neither of them trust Kevin. EMily says she never really trusted him.
Dillon wants to offer a final 4 to Dre and William if they can win the Veto today.
Emily doesn't think they'll buy it

Sindy Scrambling

Dre and William HOH after Noms
Dre – Bruno has the most connection in this house lets be honest .. maybe we can work with Bruno more than Emily and Dillon.
Dre says it's annoying that she doesn't know who Bruno is after.
Dre says Dillon and Emily are after Ika and Demetres, Ika/Demetres are working with them so that's not good.
Dre says people don't like Neda as much as she thinks they like her, "Just as much as we see her attitude and we're like OK you can stop being a party pooper other people see it in her alliance as well"
Dre – if they start eating each other before they come eat us that is good for us.

12:05pm Bruno and Kevin
Ika Emily and Sindy Bathroom

Kevin and Neda bedroom
Kevin says their so dysfunctional.
Neda – we just need to keep staying in power..
NEda mentions if Dre had won that HOH they would have been in trouble.
Neda – she's the next one to go
Neda suggest they take Emily out if the nominations stay the same. Kevin agrees. If the noms are Emily and Jackie then Emily might be tough to evict.
Kevin – I'm going to try to win.. i'll do anything to win
Neda – it will be a prize comp
Kevin – I'll take the veto over a prize.. unless it's 10K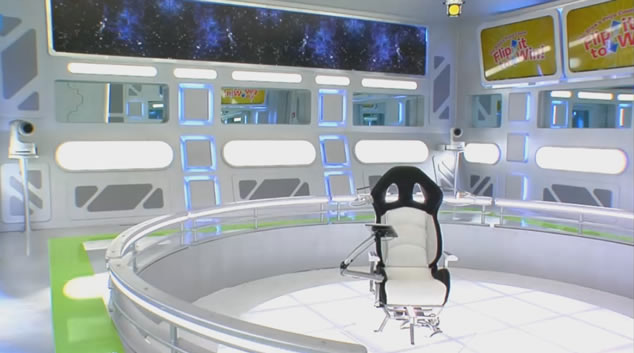 Feed leak of the Power of Veto Competition
11:41pm No feeds
[polldaddy poll=9718569]