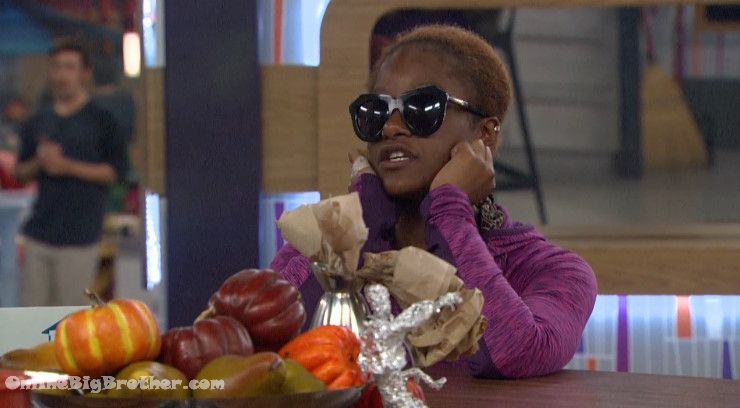 10:45amAlex, MOrgan, Shelby, Justin, Neeley Kitchen
Neeley and Scott fight
Neely – Scott's been campaigning all night
Alex – Scott's a super fan he's not going down without a fight
Scott joins them
Neeley – I'm not going to be like these other mother f****rs
Neeley – I knopw how you really are .. I Had no Drama with you I had no issue with you
Neely – you talked sh1t about me and tried to come after me
Scott – I've never talked sh1t about you
Neeley – I had no issue with you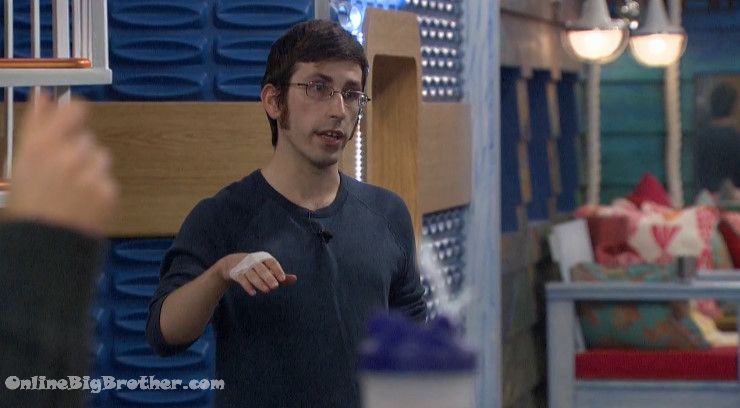 Scott – I'm campaigning to keep myself safe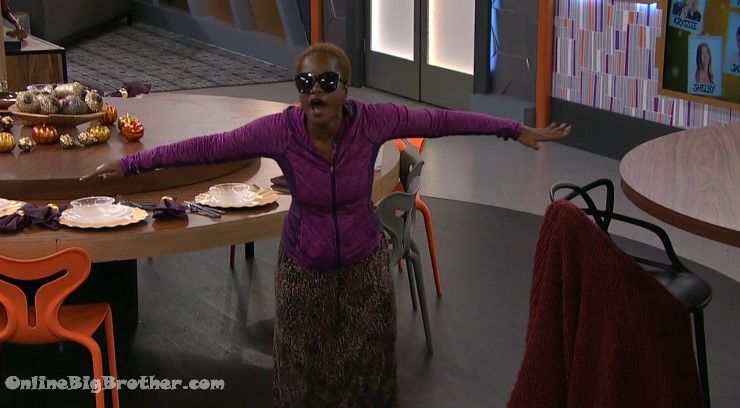 Neeley – you don't have to come at me like that at all
Scott – I've never said a negative word about you
Neeley – don't be trying to throw my name under the bus .. talking bad about me
Scott – Never.. I've never said a bad word to anyone
Neeley – no one in this house should trust you .. Day one.. that shit is gone.. why should any of them trust you when you can't keep your day 1 alliance intact
Scott – Shane couldn't keep it intact
Neeley – Yes and you got rid of him .. and you want to terrorize Danielle I hope America sees that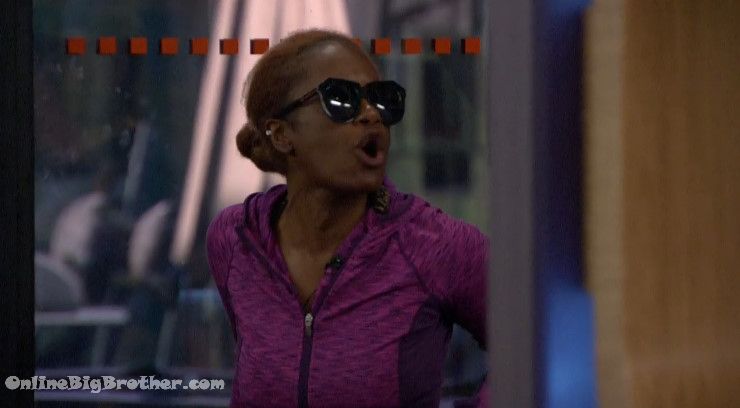 Neeley – he wants to bully Danielle that's his game plan..
Scott – mark those words America
Neeley – America sees you for who you are
Scott – I've never said a bad thing about you Neeley
Neeley – on the purple spirit day you want to bully somebody..
Neeley turns to the girls says Scott is here for his stipend she's here to play. Again brings up Scott not keeping to his day 1 alliance.
Neeley – you ticked me off dog
SCott again tells her he's never said a bad thing about her he's just campaigning to stay in the game.
Neeley – don't come to my friends with some bullshit how I'm going to flip on people
SCott – I've never said a bad word
Neeley – You're the only one that's flipped.. Alex knows for a fact week 2 how you went to each individual sides getting information..
Scott – who did I give information too
Neeley – you are not trustworthy you are not loyal so don't act like you're a better bet
Neeley – YOU ARE NOT… YOU ARE NOT LOYAL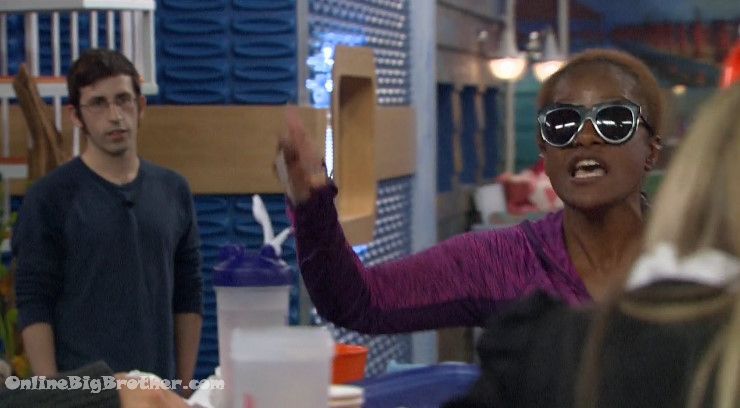 Neeley – you sold everyone of them out last night..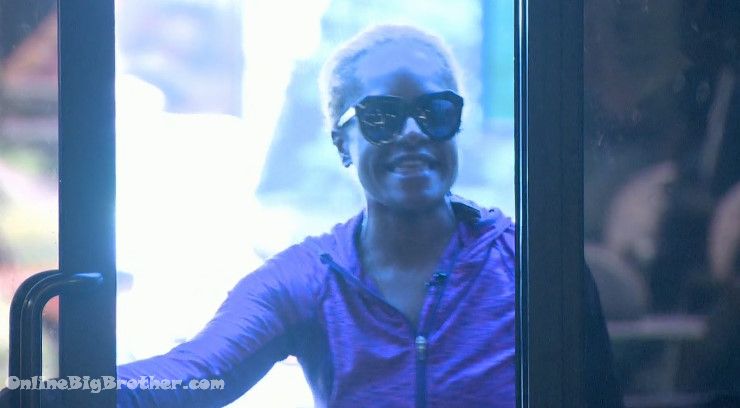 Neeley storms out..
Watch the BBOTT Live Feeds FREE for 1 WEEK!
Click here for your: FREE Trial!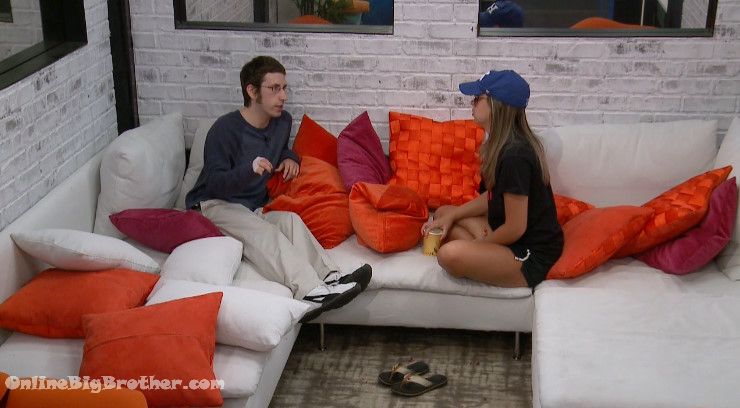 11:23am yoga room Whitney and Scott
Scott says he's going to be fighting to stay until the very end. Mention how last night he tried to get Justins' and Jason's vote. He had gone over what he was saying to Alex.
Scott – Basically if Alex tells me to jump I say how high..
Scott says he feels bad for screwing up Alex's game and he'll do whatever it takes to help her.
Scott going on about how he has to win a bunch of competitions to "Make it up to Alex"
Scott says Kryssie walked in on him saying he was going to make Danielle's life a living hell and now Neeley is running around calling him a bully.
Scott – that goes against Purple day and CBS you're a horrible person"
Scott – I've never said anything about Neeley personally.. I've said bad things about Danielle sure.. she's a spoiled brat and has entitlement issues.
Scott thinks Neeley did all that in the kitchen to make s scene.
Whitney agrees says it made her look stupid. Confirms all the girls are voting to evict Neeley.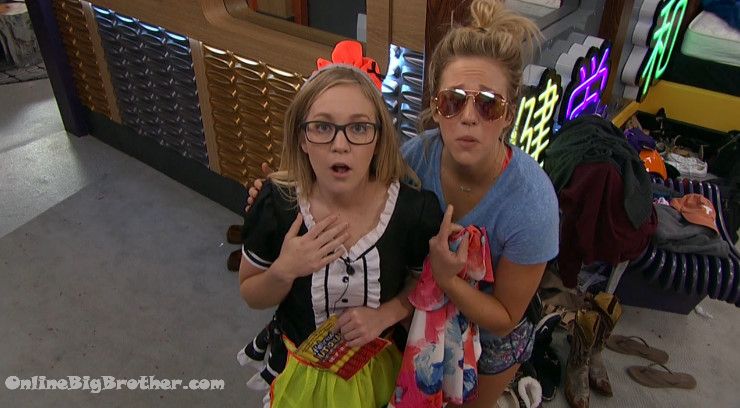 12:37pm Sisters
Talking about how Neeley is blundering.
Alex says Whitney might try one more time to get Justin to keep Scott but she's thinking the vote will be a tie. It's up to America.
the sisters look at the camera asking Amercia to keep Scott for them.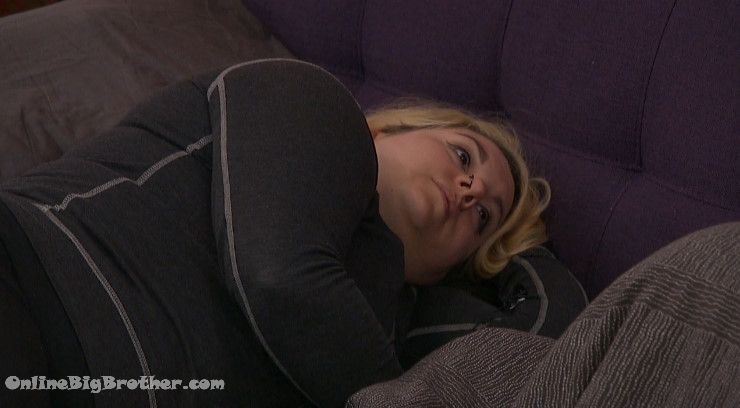 2:26pm Kryssie and Neeley
Kryssie – I don't want you to go
Neeley – I go a lot more game to play
Neeley about Scott – He f***G sucks
Kryssie – I feel in my heart of hearts the only reason America nominated you was Scott was off the table and so was Alex.
Neeley – they gave her the package they wanted her safe anyways..
Kryssie – I don't think they wanted her safe.. (ZOMG)
Kryssie – America has a bizarre sense of humour in all this.. Whatever happens I think they saved Alex so they could see her be my servant for a week. I honestly think that is what it was
Neeley agrees it was funny.
Kryssie – America doesn't want to see her stick around (Alex)
Neeley says she's super friendly with people.
Kryssie says she feels it in her gut and her gut is always right.