Quick Big Brother Spoilers
Head of Household:  Monte
Nominees: Brittany & Alyssa
POV Players: Monte, Brittany, Alyssa, Turner, Taylor
POV Winner:
Veto Ceremony:
Havenots: 
Lock your ranks in before midnight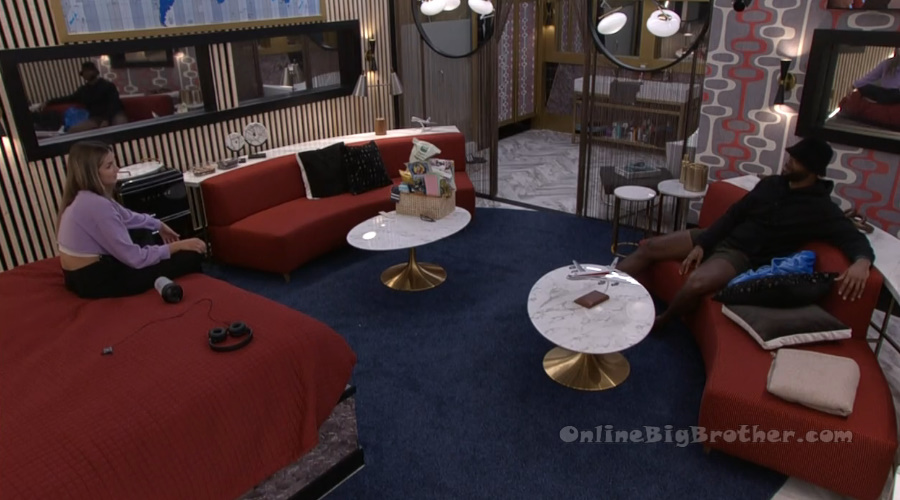 5pm HOH room – Alyssa and Monte.
Monte – I am just trying to take in as much as possible. Your transparency and walking through exactly what was said and stuff means a lot and its the opposite of what just happened with Brittany where she was trying to see what I knew and then trying to backtrack to confirm it. You know what I mean? Alyssa – yeah. Monte – so like to me I don't like when people lie directly to my face that is hard for me to just sit here and cope with. Alyssa – yeah. Monte – I am just like damn! But that is where I am at. I appreciate you opening up. And the thing is I am not even initiating these conversations. It was like the same with Nicole where she would pull me to the side just to tell me more lies. Brittany is doing the same thing and I just don't appreciate that stuff. Like if I asked you something and you lied that is one thing but if you are coming to me directly like okay I am here to lie to you now .. that even makes me feel more frustrated do you know what I mean? Alyssa – absolutely. Reasonably so! I just wanted to touch base, thank you for your speech and also get a feel for how it is going to go with Brittany. I will probably just be nice and be together but keep it at that. Monte – yeah. I appreciate you keeping the communication lines open and I doubt she is going to be talking any game now. Alyssa – lets go make dinner. Monte – where's Taylor? Alyssa – sleeping. Monte – oh geezz.. surprise surprise!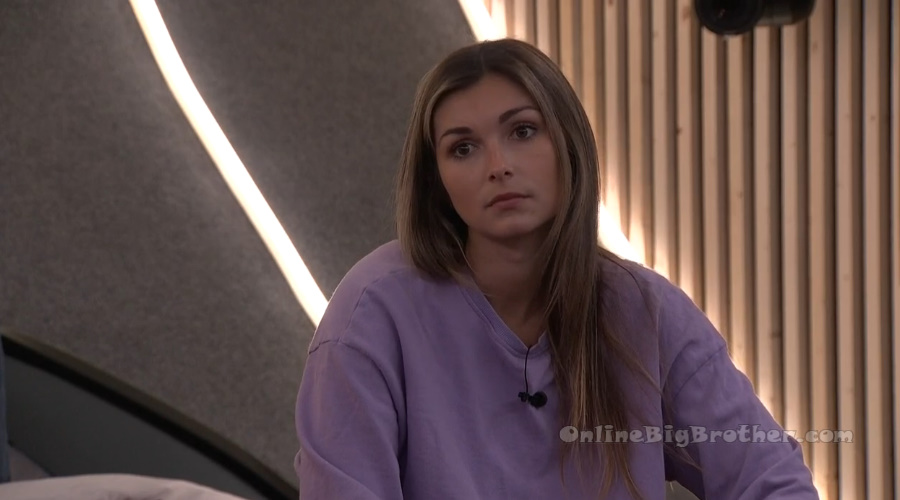 Kitchen – Alyssa and Taylor.
Alyssa – Brittany is still trying to throw us under the bus with him with the all girls thing. So just know that I have your back and I hope you have mine too. All I said was we need to look out for each other. And even if Monte asked me did Taylor have any input and I was like no. All she did was apologize for this fake narrative that me and her had and me and her had an agreement that we're good now and we're not against each other.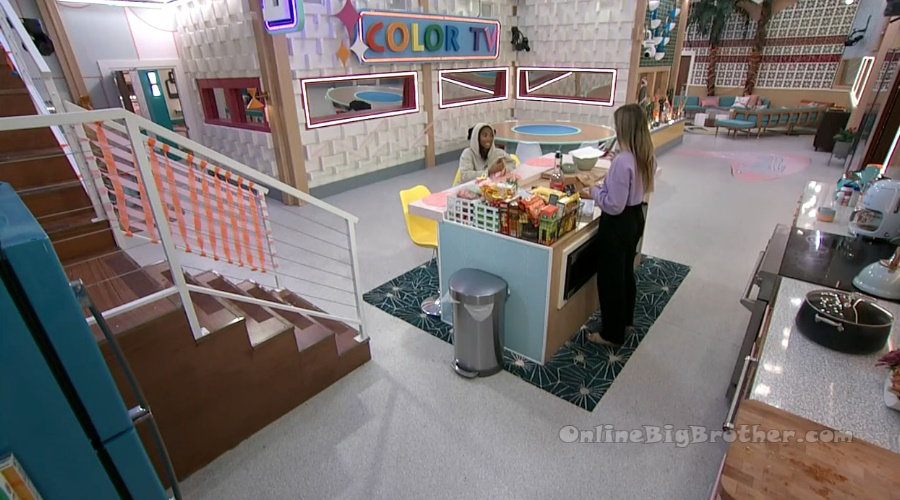 5:53pm Frodo is sleeping..

5:56pm – 6:21pm Brittany in her misery. She gets up and goes to the other bedroom. Brittany to the cameras – yesterday was really tuff! I can't promise I won't cry. I wish I didn't cry so much. Right now I am feeling lonely, confused, betrayed.. but mostly lonely. Yesterday was pretty much worst case scenario. (Worst case would have been you going to jury.. at least you're still in the house.) And I know its probably confusing because I tell people is was good but it wasn't good. It was worst case. I know it didn't make sense but I wanted to go the end with Michael. I do think he is a real friend. I've just got to trust. Man if I could win this veto tomorrow. I just have to trust. I lost the HOH by 9 seconds! That's it! 9 seconds! Today I am just feeling sad because I lost my person. I didn't realize what a strong currency trust is in the game. I totally understand ?????? ???????-??????'s reaction when Cody betrayed her. I totally get it now. I used to think she was just being a brat. I am sorry Nicole, you are not a brat. It hurts! I hurts when you're a real person playing this game. I brought too much of a real person into this game. Don't expect to trust anyone. What hurts is to have people distance themselves from you.. I think that is why I found such a good friend in Michael. He was a friend when no one else was. I think that is what hurts about Taylor right now.. because she out of everyone should know how that feels .. yet she is not making much effort to be with me today. I can't believe Turner said that he would never put up a member of the LGBTQ community and he did it. Like that's discussing.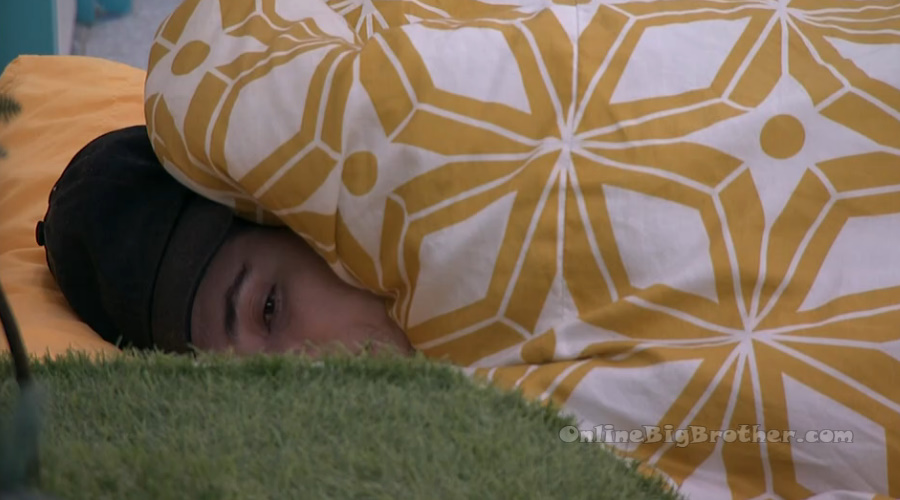 7:10pm – 7:52pm HOH room – Taylor and Monte.
Monte – she (Brittany) never addressed the stuff about you which was weird. She never said anything about that stuff. I didn't want to press to hard about it because I didn't want to make it awkward but the only things that she talked about were .. she said that she told Michael all this stuff which she didn't .. Turner did. That was lie number one. And I was like I just wish you would have talked to me about these things as they were happening .. if they were presented to you. And she was like oh I wish I would have done that with you and Taylor but I just thought it was all fluff anyway and it didn't mean anything. And I was like but whenever Michael was approach with something he was always the first to say something to us.. especially to me because I just felt so bad about yesterday. Taylor – but he had to go. Monte – yeah he had to go. Say we evict Alyssa this week .. and next week there is a situation where Brittany .. I would say has a higher likely hood of winning something than Alyssa if its physical. If she wins HOH, I have no idea who she would put up .. I assume she would put up me and Turner. When it comes to beating someone.. Alyssa is the most beatable in competitions. With Brittany if noms stay and I have to drop the hammer on which one goes she is just making it harder for me to feel comfortable keeping her. And it also didn't help that she is continuing to lie. The more I am talking to her .. the more I am sketched out by her and what the hell she is doing in this game. Taylor – it doesn't make sense! And I am sorry but I don't think there is anyone that she wins next to at this point in the game. Monte – no there is no one. She is probably feeling like she is on the outs. Taylor – oh she is .. but she put herself there. Turner joins them. Monte tells him about his conversations with Brittany and her lies. Monte – it is clean Brittany is going off the walls. Its like what are you doing?! Turner – digging a hole! Taylor – like I said Home Depot is sold out of shovels. Alyssa joins them. Brittany joins them soon after.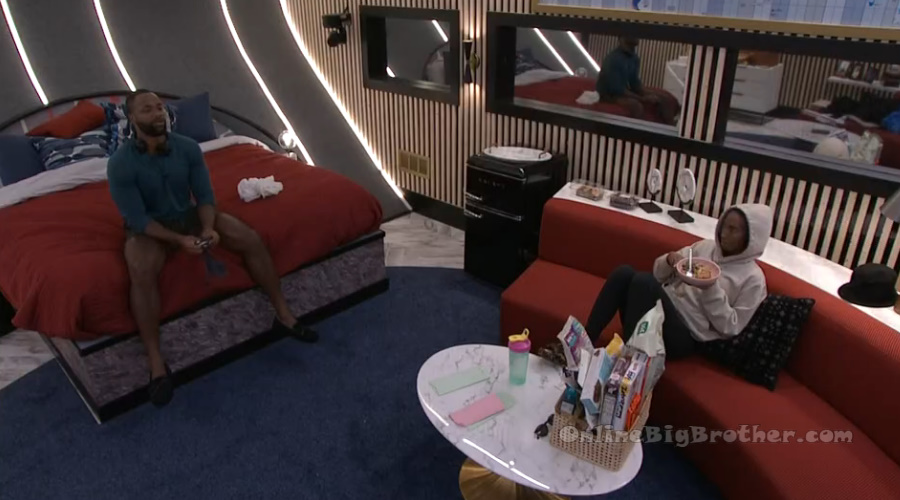 8pm – 9pmThe house guests are hanging out in the HOH room chatting about random thing and past events of the season / past seasons of big brother. Brittany and Alyssa head downstairs.
9:39pm – 11pmThey start playing Chinese Checkers ..
midnight to 5:00 am zzzzzzz
5:09 am feeds flip to the pound !
Without reader support this site and these spoilers wouldn't be possible.
Please consider a donation to keep the madness going.
Any amount is greatly appreciated!