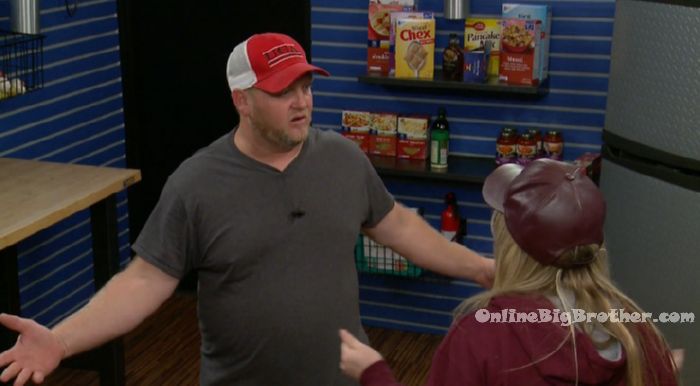 12:20am Storage room – Alex – are you mad at Shelby? Why because she didn't get put up? Cornbread tells Alex – no, no, I was mad because I walked over to the group of people. I was talking and they just gave me this look like, ya know?! Like why are you here? Alex – rubbed you the wrong way basically? Cornbread – yeah. Alex – that's why like .. we have our group of people but we have her (Shelby) for a vote but we don't tell her that much information. I know y'all are that compatible. Y'all are just very opposite. Your personalities just clash. Cornbread – its not like I went out of my way for it to be like that but I need y'all to be my eye's and ears. Alex – yeah as long as you do the same for me. Cornbread – I think she came here for a showmance to take it to the end. Alex – well yeah, she's a very flirty. Cornbread – its just she does so good and then .. I think she's bi-polar. Alex – this house makes everyone crazy. Cornbread – she wears her feelings on her face. Alex – she doesn't have a good poker face. Cornbread – I don't want everyone to think I'm always pissed off .. I was just irritated tonight.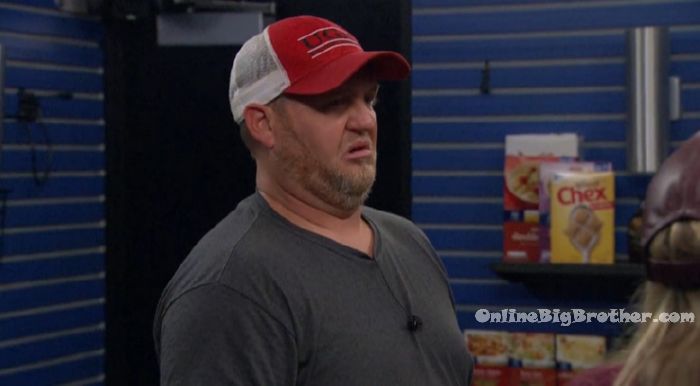 12:50am – 1:45am HOH room – Monte and Morgan are talking in bed. Monte – Shane has my back and he will have yours too if I tell him. Like if someone goes after Morgan or Whitney I'll have your back. And the house is going to learn this and I'll be like so what?! I've got Morgan, Whitney and Shanes back. Alex – Cornbread seems loyal too. Monte – he does. Monte – we can't count out Danielle and Jason winning POV and winning HOH. He told me even if you did put me up and I somehow stayed he wouldn't put me up because he could see working with me down the road. I was like how can I trust you.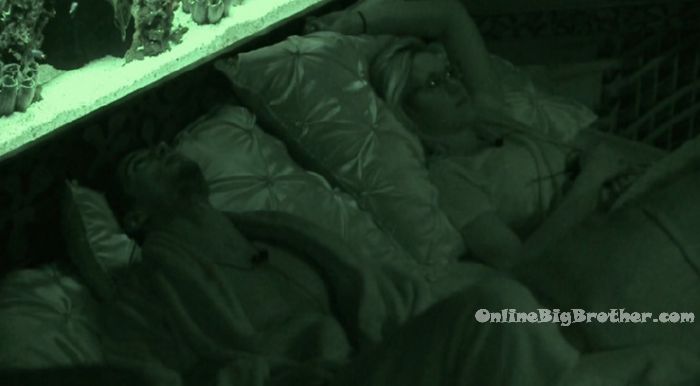 1:55am Bedroom – Justin tells Shane – I told him (Jason) that if I win the veto I'm not going to use it on you. Like we ain't going to be cuddling and sh*t. Shane – yeah I told him the same thing.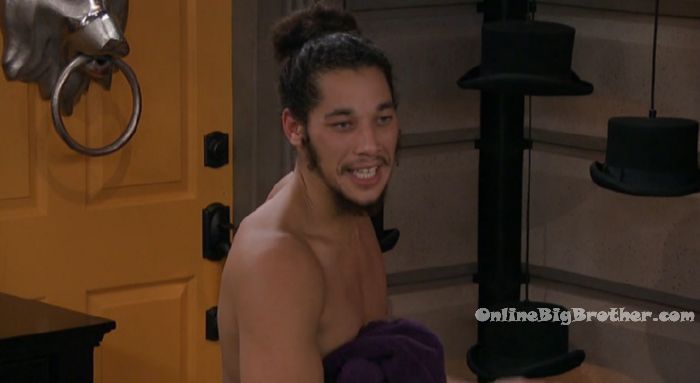 2:10am In the bedroom – Cornbread – Kryssie is having another melt down. Like the sh*t she is telling me.. She is ready to walk out. Scott – she doesn't want to be the first to walk out. It's almost like a mercy killing at this point. If I win HOH, I would put up Kryssie and Danielle because that takes a little head off of Monte. Monte isn't the only person that nominated you. It is what it is. Cornbread – you're a pretty diabolical dude. Scott – its pretty much st in stone. Cornbread – let nature take its course.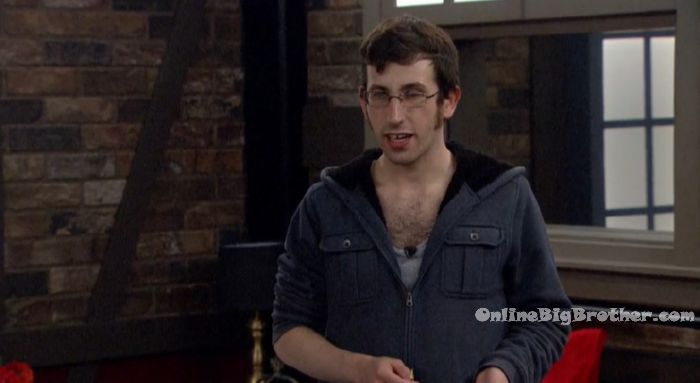 2:20am – 3:30am Jason tells Scott he's been through all the emotions. I am just hoping for something positive like its a comp I'd be good at. I have cards left. I've got knowledge about stuff but why would I pull it out if I'm not going to be here. Scott – you brought so much life to the house I didn't think you would be the first to go Justin & Kryssie join them. Jason – Jason only cares about himself and none of you c**ts! They're going to have final 8 of boring a$$ motherfu*kers. Kryssie – I'm not giving up. Jason – the BB17 people didn't piss me off this much and I was nominated 7 times. They all head to bed.
3:30am All the house guests are sleeping…
[polldaddy poll=9537527]