Help support OBB by making your Amazon purchases through our link below. It doesn't cost you anything and we get a percentage of what you buy.
Amazon Canada
Amazon USA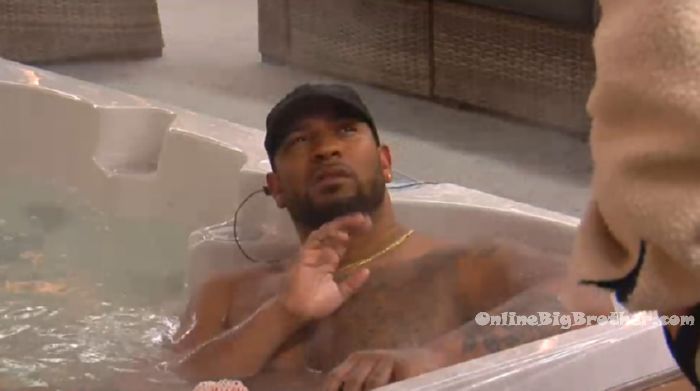 11:07pm Hot Tub. Anthony, Kyra and Cory. Anthony to Kyra – have they given you any.. Kyra – who's they? Anthony – anybody. Has anyone said I think Anthony knows or Cory knows? Has anyone given you the impression that they're upset with you? Kyra – knows what? Yeah Dane. Anthony – has anyone given you the impression that they're upset with you? Kyra – Dane and Adam. Anthony – that they're upset with you? Kyra – yeah. Anthony – okay, we're going to switch that around. Kyra – So I asked Sam if Adam was pissed off at me.. he is acting weird, he is acting shorter with me than usual. And apparently Dane and Adam know that know that I told Cory that someone wanted to backdoor them. But they're watching me like a hawk. Anthony – yeah that's fine. But nobody as said anything like I know you said.. Kyra – no. Good, because the second that happens we need to use Kiki to put the blame on her. Kyra – how are we going to put the blame on her? Anthony – easily, right now Kiki is scrambling and throwing numerous peoples names under the bus. She's thrown your name under the bus, My name, Cory's name. And she has also thrown Danes name under the bus. Don't even share that with Sam. Anthony – keep it to yourself and if anyone adds pressure that's what we're going to do. They head inside.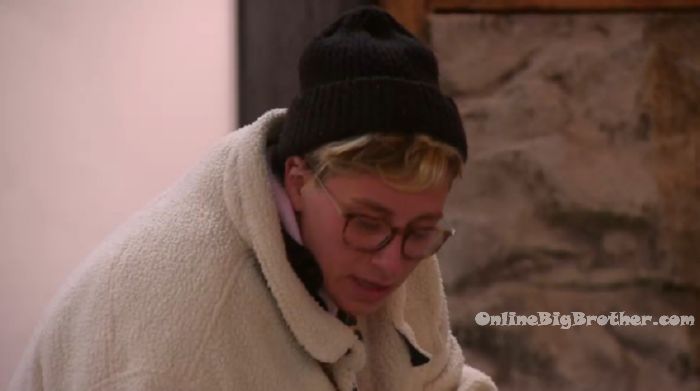 11:35pm Sam and Adam in the HOH bathtub. Sam – Kiki… Esti counting out her numbers ..you know we need to get Damien out.. and Cory out Antony.. and then like you know like the five of us can just move around .. and like her math doesn't sense .. like when we get to they triple her math doesn't even make sense. And then she is like I am just so sick of people using me. And I was like MMMMHHHmmmm. Adam laughs. They p!ss together, eat together, they sleep together.. like one of them has to go!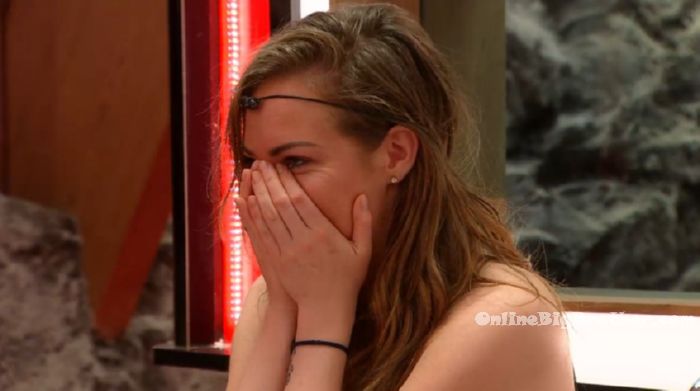 1:50am Esti and Dane are running around the house doing pranks. They take everyone's water bottles and hide them in the secret blood veto room. Then they put apple juice around and on the outdoor bathroom, but Big Brother tells them not to so they clean it up. They wanted to put peanut butter on the bedroom door handle and something with the toilet paper but big brother tells them to go to bed.
Please consider making a donation. Any amount is greatly appreciated. All donations go directly to paying for the considerable cost needed to keep this site running.