Support the site and purchase your Amazon goods through our link below. It doesn't cost you anything and we get a percentage of what you buy.
Amazon Canada
Amazon USA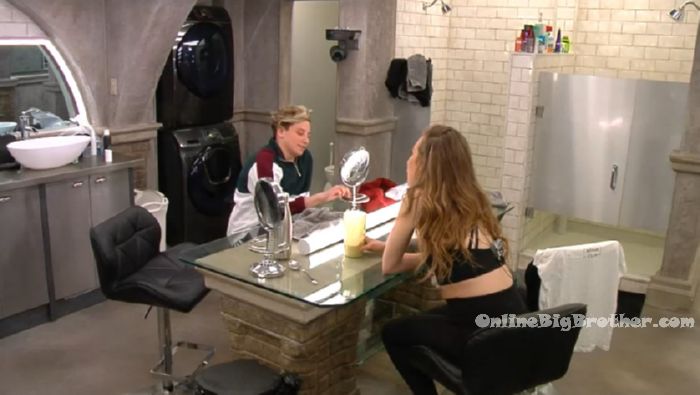 10:05pm Bathroom. Kyra and Sam.
Kyra – just know that Chelsea is probably going home… in reality I am going to need to make other friendships. Sam – I understand. Kyra – but I still have your back. I will make sure if I ever hear that you're a target… I will come to you. Sam – same. Me too. Kyra – you're not supposed to make friends in this game… because this game is evil. Sam – it is evil. Kyra – but its too late.. Sam – imagine falling in love.. it sucks. Well you kind of know. Kyra – not like that. I definitely have feelings but its not like that. You guys (Adam & Sam) will actually see each other after. Sam – yeah but like we're going to watch this back and he's going to be like .. you b***h! Kyra – no, really?! Sam – yeah, probably! Kyra – you'll probably say the same. You'll probably be even more pissed. Sam – probably. If what you overheard in the bathroom says anything. Cory – if Sam does put me up put me up.. then I don't have to pretend anymore.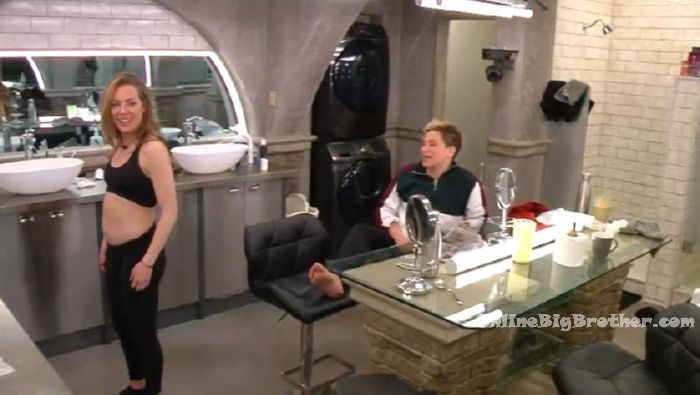 Storage room. Dane and Cory.
Dane – Chelsea is very good with her words and she can win. She's going against you but she's part of your alliance. Adam is starting to see the light but I don't think he is seeing the light with Sam. Cory – I feel like I am going to have to have a sit down. I am going to have to have a conversation with him at some point. Dane – you have to. Cory – he is in love. Dane – he is actually in love. Its like what the f**k man!! They're talking about getting married and sh*t! Like its day 22! F**k, what the hell are you smoking man!? Cory – she is using him. Dane – how do you meet your wife in 22 days.
HOH room. Mark and kiki.
Kiki – yes and no because its obvious that Adam and Sam are gunning for Est and I. Mark – I don't think Adam and Sam are gunning for you and Est. I think they're going to gun for .. here's the thing if Adam wins and he realized that Sam is going to be a problem for him .. he might just go ahead and put up Sam. At some point they're going to have to go against each other right?! And that's where it really boils down to .. jury or not. The best thing for either of them is to send the other one to jury .. because they love each other so much. You want somebody you love in jury right? Kiki – you could also argue that they would want to keep each other and go as far as possible, right? Mark – correct. There are ways to think both ways. At the end of the day you're most probably right.
Kiki – regardless, suffice it to say one of us has to win and get further. I mean truthfully like working with you is a really good thing. Mark – thank you. Kiki – I think so. I just want to win because the only think I foresee right now is Sam or Adam gunning for Est and myself .. putting us both up.. and even if one of us comes down .. it would be you or Dane going up. Mark – I would do everything in my power to make sure that didn't happen. Kiki – I appreciate that.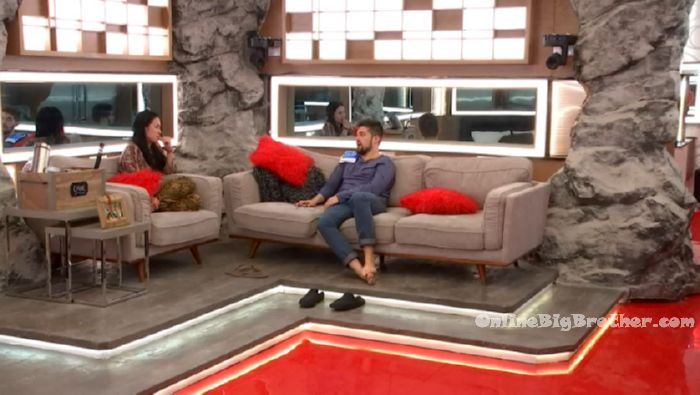 2:20am All the house guests are sleeping..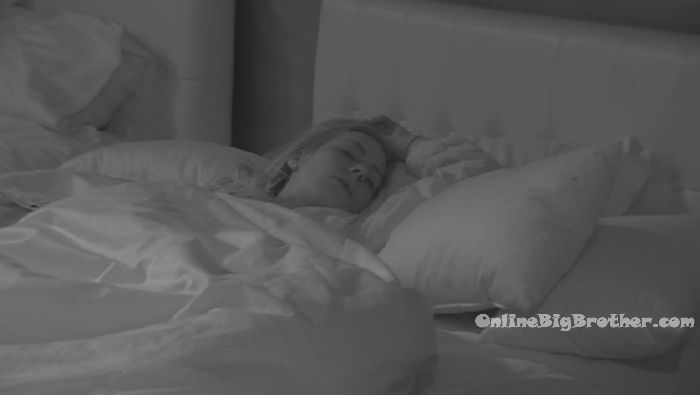 If you're enjoying the live feed updates this season, please consider donating. Any amount is greatly appreciated! Your donations go directly to paying the fees required to run this site. In addition to that if you're interested in other ways to help support the free content we provide – check out our How to support OnlineBigBrother.com page.