Head of Household Winner – ENZO
Nominations – Nicole & Christmas
Power of Veto holder –
Power of Veto Ceremony –
Live feeds —-> Grab your Live feeds here. Try it free.
Rank the houseguests —-> Big Brother 22 Ranking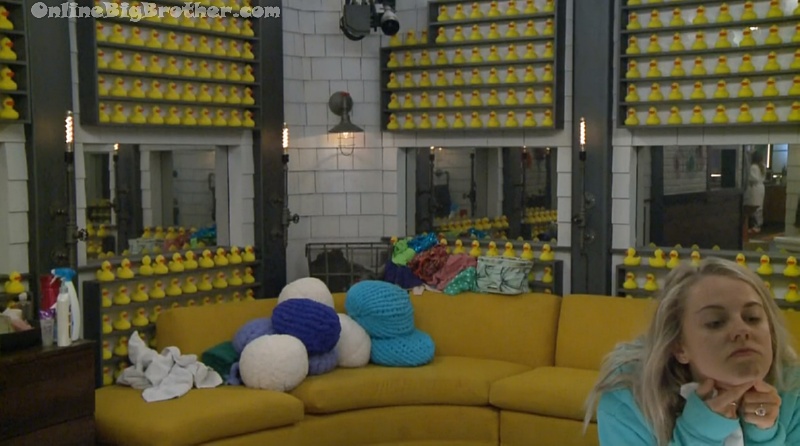 9:43 am Houseguests getting up.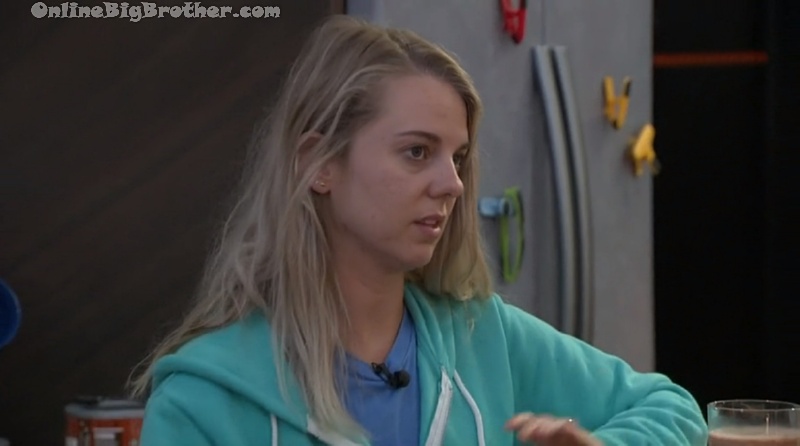 9:55 am Nicole and Christmas chit chat about eggs.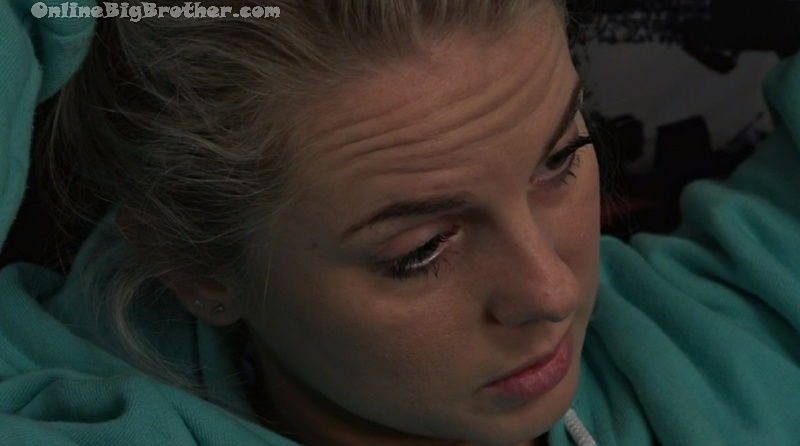 10:40 am not much going on this morning. Nicole studying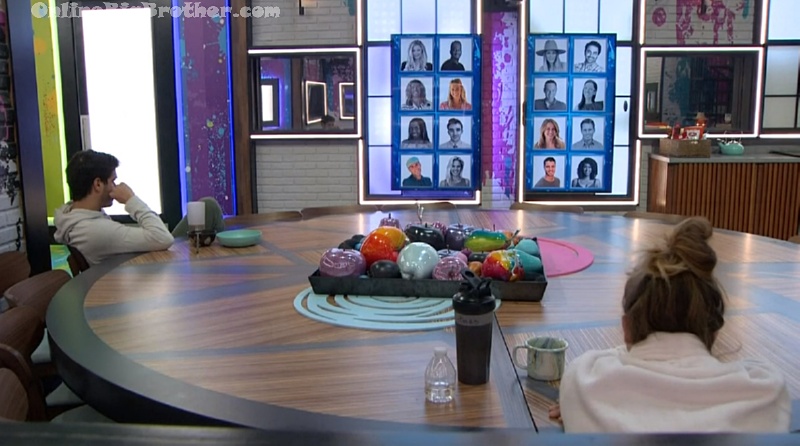 10:50 am Everyone seems to be studying the memory wall today.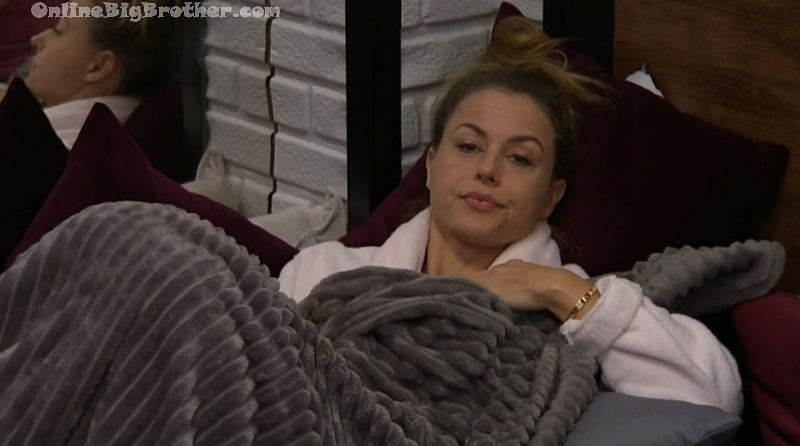 11:06 am Christmas talking to the camera
Christmas – today is the final 3 veto and I'm exhausted and emotionally beat up I'm just like kicked in the gut by that freaking betrayal by..Enzo by putting me on the block. That was pretty significant
Christmas "I'm focused and I'm ready I am calm and collected and I'm out to win"
Christmas – When I do win this I don't plan to tell anybody what I'm going to do I'm going to let them all sweat especially Enzo he doesn't .. that betrayal doesn't deserve any more conversations gamewise. He's made his cards be shown and I'm obviously not in the plan unless my coincidence or convenience I am. And I am not a person of convenience so umm.. I know exactly who I will save when I win the veto. Myself but who I will vote for. You guys are going to have to watch to find that out. (CodY)
Christmas – honestly I'm going to squeeze them all to give back a little dirt they've given me these last few weeks. Man I am feeling like this game is cruel at times.
Christmas goes on to say this wasn't her plan this was gods plan they put her where she needs to be to win this Veto
Christmas – you're going to have a great freaking show today in that veto and if I don't win that veto that's gods way and I have a beautiful story afterwards and I will continue to fight I am not out until they kick me out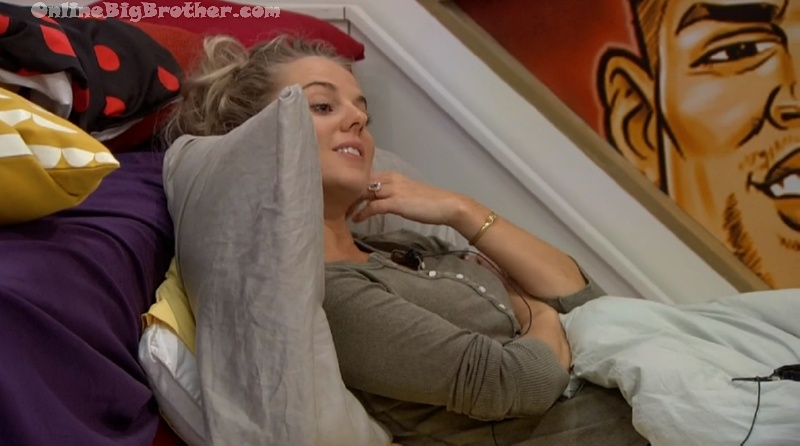 11:53 am Nicole and Cody
Nicole – I'm so ready
Cody – I know let's go whatever it is
Nicole – me to. I can't be any more prepared I feel like or any more ready I feel good.. Nice and awake pretty calm. Enzo is snoozing probably
Cody – yeah he's passed out doing what he does best in this game sleep (ouch)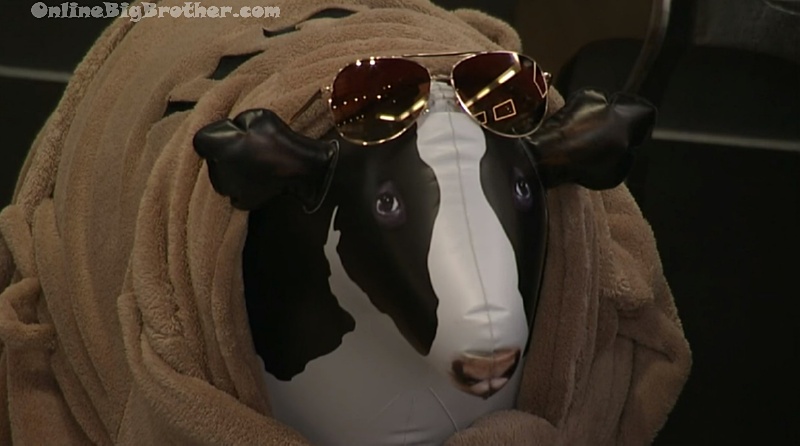 12:17 pm
12:30pm – 1:40pmEnzo is running laps back and forth outside the HOH room. The other house guests are sitting around waiting for the veto to start.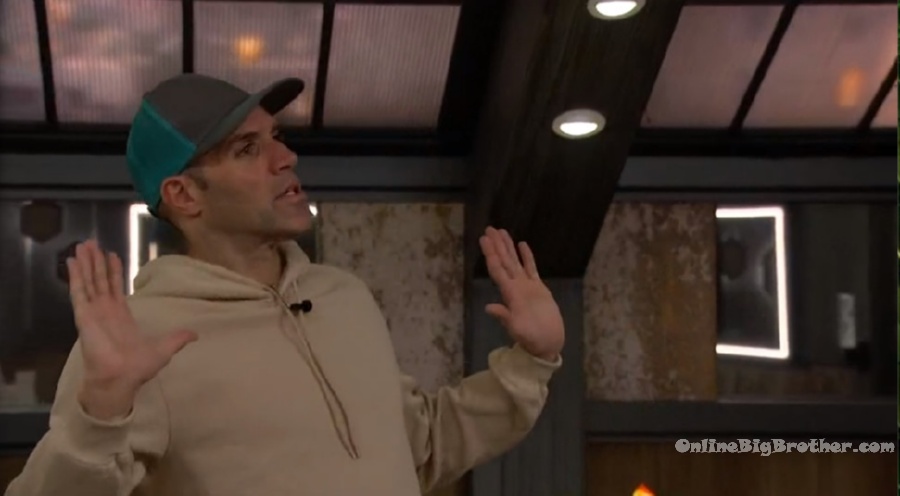 1:50pm The live feeds switch to the kitty pound! The Power Of Veto Competition is starting NOW!!!!
If you've enjoyed our live feed updates this season, please consider donating. 🙂
Any amount is greatly appreciated! Without your support, this site would not be possible.