Quick Big Brother Spoilers
Head of Household: Cameron
Nominees: Felicia and Izzy
POV Players: Izzy, Cameron, Felicia, Matt, Jared, Jag
POV Winner:
Veto Ceremony:
Havenots: Everyone except for Cameron is a havenot this week. Everyone is on Slop, Everyone takes cold showers, and they all take turns sleeping in the havenot room.
Lock your ranks in before midnight
The Situation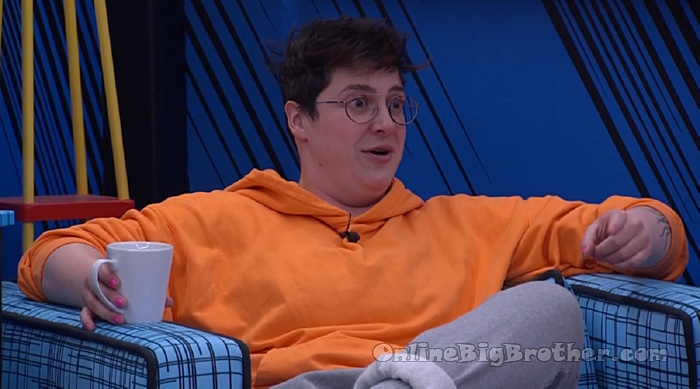 8:50 am Izzy, Bowie and Jared
Izzy hopes that the Veto is a type that everyone has a equal chance.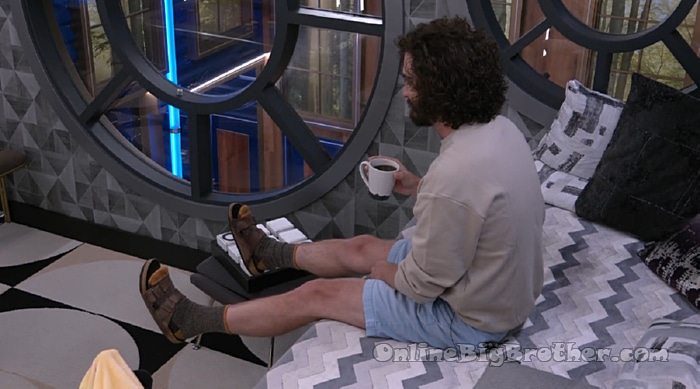 8:55 am Cameron and Corey
Chatting about how savage the Veto picks are with Jared, Cameron, Jag and Matt being in it with Felicia and Izzy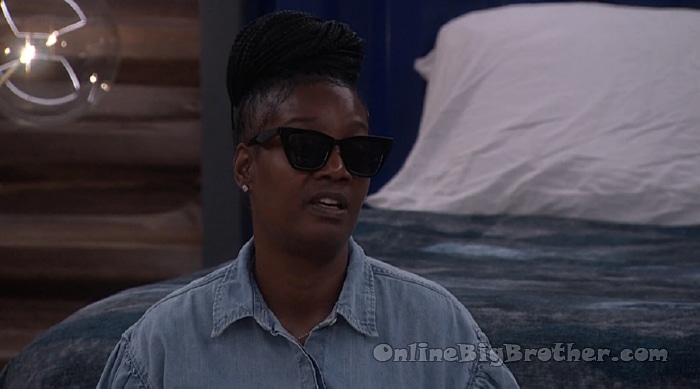 9:00 am Cameron and Cirie
Cirie – 2 questions, not sure what you want in terms of the nominees.. Like in terms of the vote if the nominees are the same what is your preference?
Cameron – Lets play in the veto first. I don't want to get ahead of ourselves. I mean as it sits right now let's just say loose you never know what is going to happen. You put all your sh1t on the table now and something happens that we didn't account for it's like planning too early.
Cirie – the only reason I'm asking is like I know we have to rebuild trust if there's questions you want to ask me if there's something you want to know you can ask me. I will give it to you straight.
Cirie – I can't be a replacement.. cause you know. I mean it's totally up to you but I would prefer not to.
Cameron – no I mean it's the deal
Cirie – IF there's something you have questions about
Cameron – I know I can come to you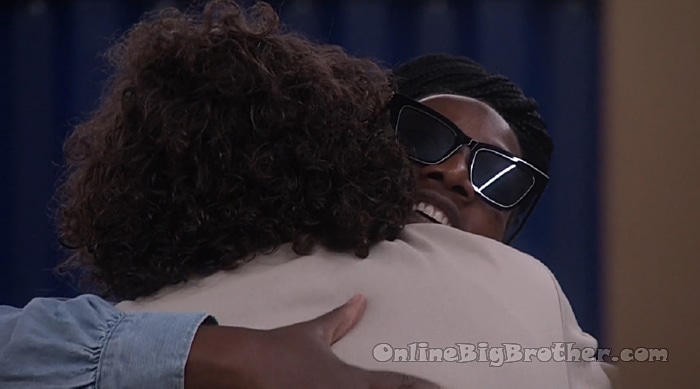 They HUG it out.
Cirie – so we're good I'm not the replacement
Cameron – You're fine.. we're good. I just talked to izzy.
Cirie – it's crazy they both feel like their not the targets
Cameron says he's fully convinced that Red pulled off a stunt.
Cirie – to go home?
Cameron bods "Because I'm here to tell you I put my metaphorical hand on the bible more than once never would I have betrayed him. Never did I say his name to anyone about any situation every. There was nothing between the two of us that could be so damning that he would flip as hard as he did. The only piece of evidence was that he and I were in a final 2"
Feeds flips.. then cut.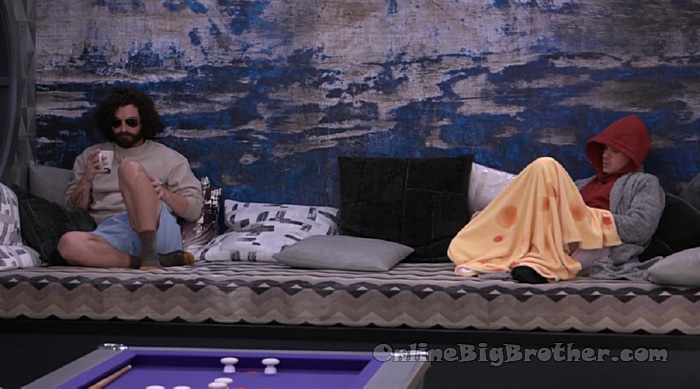 9:18 am Cameron and COrey
Corey the idea right now of Felicia being on the block makes people be comfortable. they are concerned if Felicia wins or someone else wins they could come off.. that's the anxiety
Corey says the next couples of days will be turbulent. If one of the noms wins Veto they have a "Sh1t show"
Cameron – no one who was happy about the outcome yesterday need to be nervous
Corey – I know..
Corey points out that Jag and America are best buds so that is one benefit with him being close to her.
Cameron asks if Jag would use the veto.
Corey – I don't think so.
Cameron – Izzy selected him… it's more evidence about what him and I have been talking about. We're gladiators.. tools to win competitions for these people.
Corey – the easiest thing would be to not use it it would staifs a log of people
Cameron – it would be good for him to leave it alone.. everyone.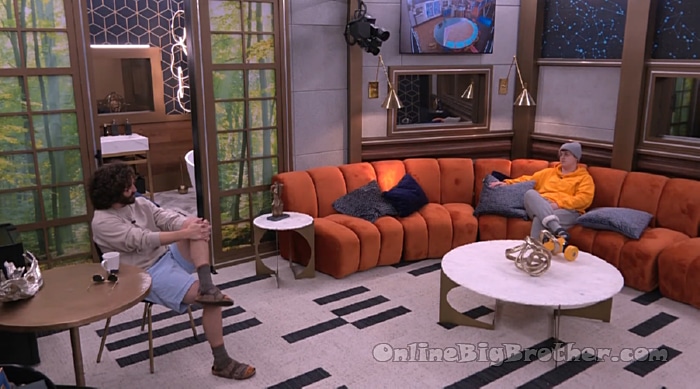 9:26 am Izzy and Cam
They continue to rehash what went on Thursday morning to cause a vote flip. Izzy blames is on Felicia.
Cameron – we're good Izz.. let's just get out there and play this game.
Cameron adds he can't handle Felicia's bullsh1t anymore
Izzy – I was upset with her yesterday. I'm struggling not saying you are being an $$hole saying this. She was telling me she would be OK with going home.
Izzy adds Felicia doesn't want to be stuck in the Jury house for 10 weeks.
Izzy – I would die to stay here..
Cameron – how dare you thousands of people would trade places with you in a heartbeat.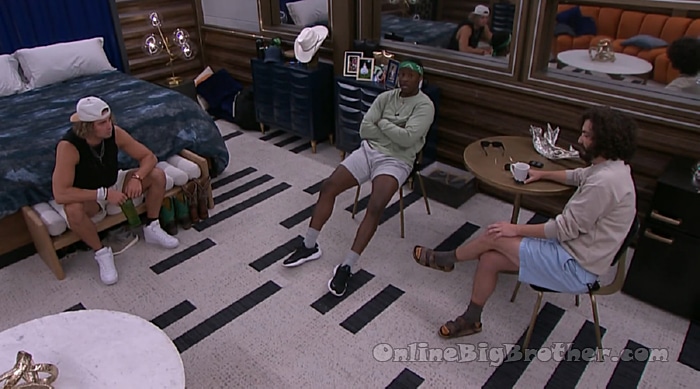 9:37 am Matt, Jared and Cameron
Cameron says he was going to pick Matt so when drew his name he thought perfect.
Cameron – I thought about choosing Jag just to f*** with everybody's head.
Cameron says he's only worried about What Jag will do if he wins Veto.
Jared comments that Jag is talking about wanting to win it.
Feeds flip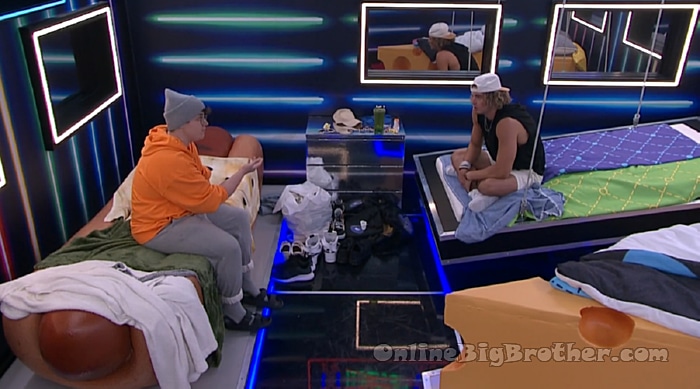 9:44 am Izzy and Matt
Matt says he loves Felicia but he thinks Izzy is in a better position right now.
Izzy – I would be okay if noms would stay the same.
Izzy would respect Matt's decisions if he has to "Keep appearances up for both sides"
Izzy – if you win and you keep.. I would feel confident..
Matt – If I were to do that I would make sure where the votes are going it they were going to you I would use it.
Izzy – Thank you
Izzy – There's so many people in this house and I don't take you for granted.
Matt – I'm not worried about you at all my worry is Felicia exposing us. We have to keep her calm. I know you wouldn't fold but She will say something about the 7.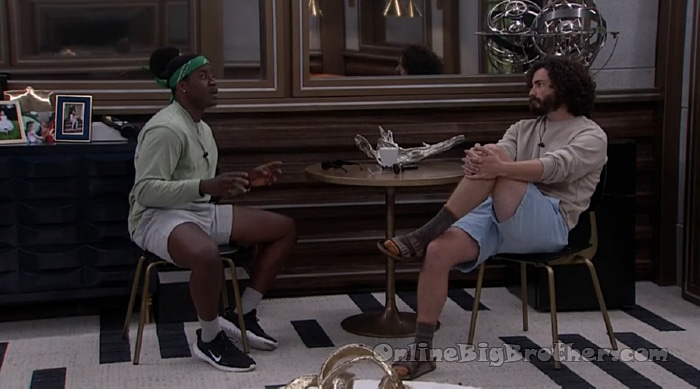 9:51 am Jared and Cameron
Jared says he doesn't trust Bowie "For a second.. not for a F***ing second"
Cameron – she doesn't know that and she's a vote for us until she knows that. We flipped this entire house in one night..
Jared goes on about the morning of the vote claiming that is when the flip happened. Somehow it was all Felicia.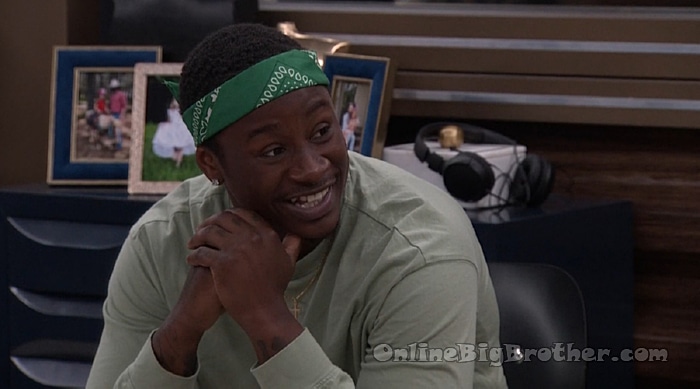 Cameron – it's going to be a fun week
Jared – it's already f**ing fun
Cameron – people are going to have fun sitting in red chairs
Jared – they are upset
Cameron – when they come up here Izzy is all 'hey man we can work this out… I love you'
Cam – get the F****
Cam – Cirie.. Cam I love you do you want to do?
Cam – What I want to do is tell you to shut up right now.. but how about we just play veto.
Cam – I want to leave just one survivor to tell the world what happened (LOL)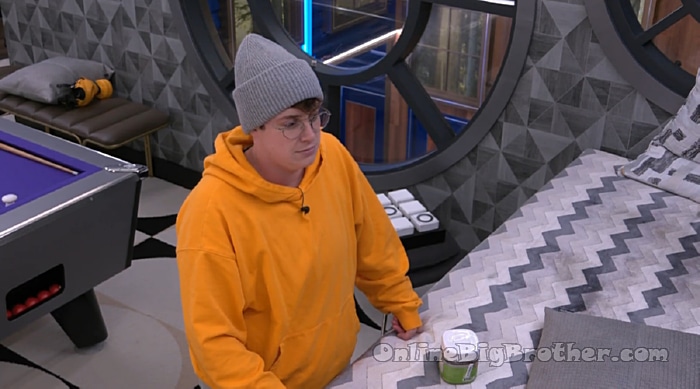 10:07 am Corey, America and Izzy
Corey – this is THE week of this season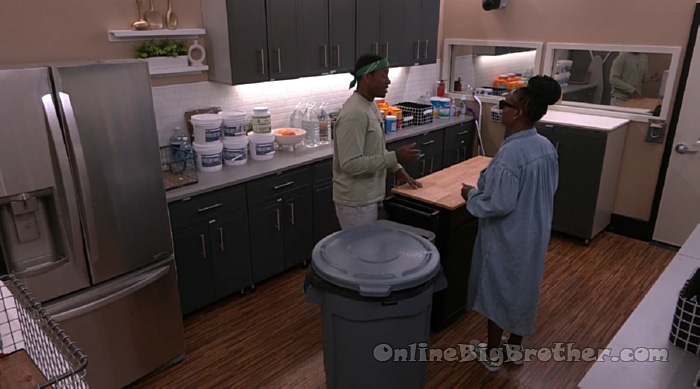 10:25 am Cirie and JAred
Cirie – Jag and Matt aren't going to try Why would they put themselves in that position.
Jared – Jag is going to take Izzy down.. Jag told me already.
Cirie – ahh lord..
Jared – he'll take Izzy down.. Blue is thinking it would be best for her to take Izzy down.. (HUH blue?)
Cirie – they know I will go up
Jared says nobody is suspecting it to be Cirie as the replacement.
JAred – Matts under the impression America goes up.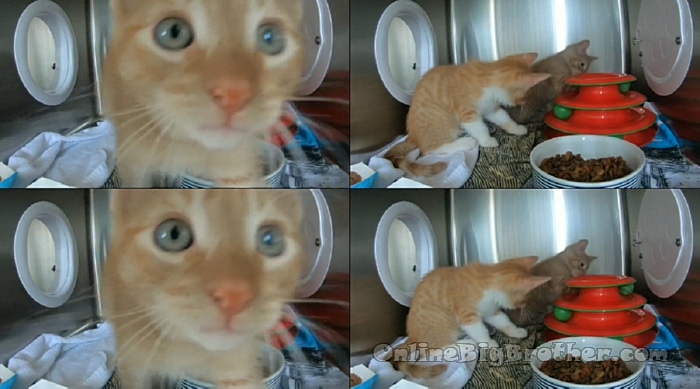 10:30 am Feeds go to the Pound
1:06pm Still blocked.
2:05pm Still nothing..
3:02pm Nothing yet.
Without your support this site and these spoilers wouldn't be possible.
Please consider a donation to keep the madness going.