Head Of Household Winner: Todd
Nominations: Lamar and Carson
Power of Veto Players: Todd, Lamar, Carson, Miesha, Cynthia, Todrick
POV Winner: Miesha
Veto Ceremony Results: Miesha did not use the veto
Evicted: Carson
Subscribe and watch the live feeds with the FREE Paramount+ Trial.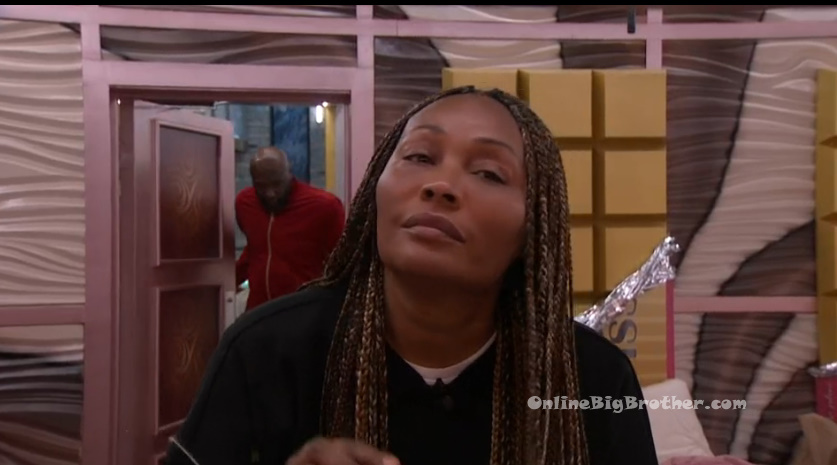 11:36am Bedroom – Lamar and Cynthia.
Lamar – yeah lil'girl its kind of like what I was just telling them. When you start seeing the finish like that's when you got to get your sprint on! Cynthia – hey, that's where we at! I woke up with that same realization. Lamar – so it don't make no sense to pull back now. Cynthia – no, no, this is it! Because I've been kind of feeling like a sitting duck at this point because of the position that Carson and I are in but we're going to try and fight on our way out. Lamar – all this time without my kids. It makes no sense to pull back now. Cynthia – oh absolutely, they would be so angry at you. They would only expect you to fight. There is only one champ in the house. ..well I think Miesha is a champ too with the wrestling thing though right? Lamar – yeah. Cynthia – okay, two champs in the house! Well I guess Mirai was considered a champ too.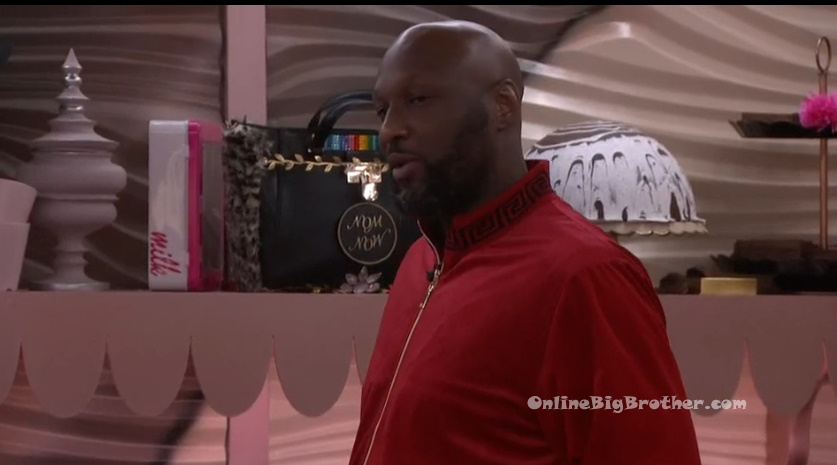 11:57pm – 12:44pm Big Brother blocks the feeds for the veto ceremony. As the Veto holder, Miesha decided not to use the veto. The nominations of Carson and Lamar remain the same.

12:47pm Miesha and Todrick.
Miesha – I can't believe this ..this is so crazy. Part of me still feels bad though. I really do. Todrick – its okay. Miesha – I know. We're not supposed to give people more chances to win right. Todrick – no. Not after all we've been through. If I am going to exist in a room with Lamar for over a month it needs to be worth it. Miesha – yeah. Todrick – period! Miesha – True. Todrick – because that has been a STRUGLE! Miesha – yeah.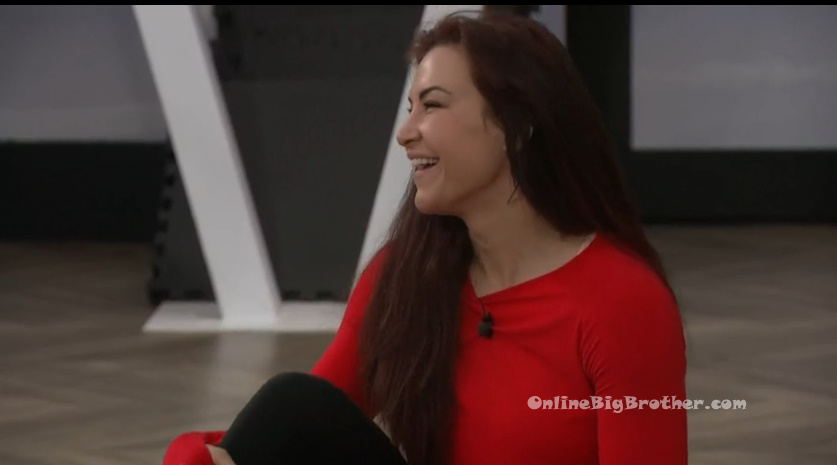 12:52pm Storage room – Carson and Cynthia.
Carson – that worked out as best as it could. Because now I was afraid that she would switch it but now you and I aren't up there together which would have been the worst case scenario. But she said she wouldn't and she didn't so she is very trustworthy. Cynthia – very much so. Carson – now we just have to have a sit down me, you and Todrick …in our room at somepoint before tomorrow and we have to figure out if it should be earlier or later. And I think we just say, hey listen we made a pact to take care of each other in here so now is your chance. Cynthia – right.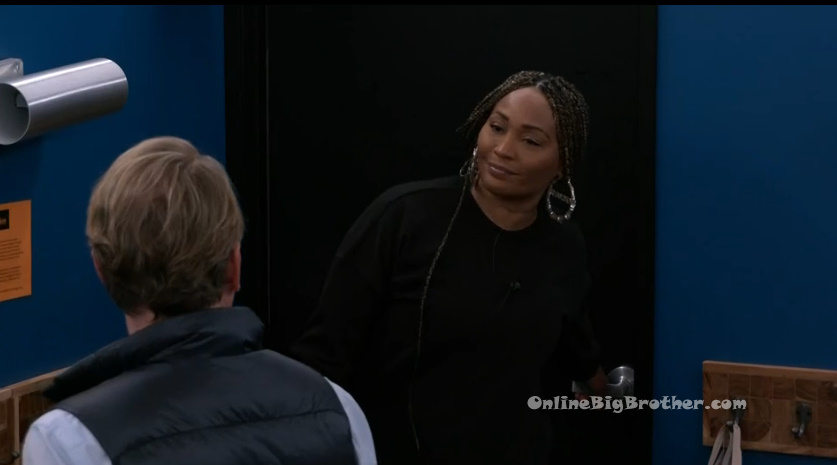 4:50pm Lamar taking a nap…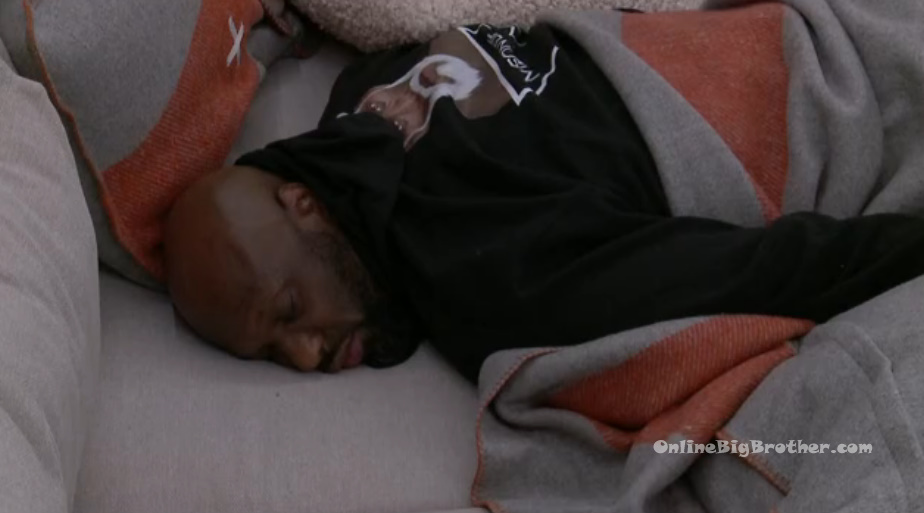 5:30pm Cards… cards and more cards..
11:20pm Bedroom – Carson and Cynthia.
Carson – either I stay and its a new game or you stay and Cynthia gets her grove back.. because you're going to be one hot commodity. You're the "New Chris Kattan". Start sleeping. Cynthia – hilarious! I didn't even think about that. Carson – I think he meant that when we made that little agreement to watch out for each other so unless she puts the hammer down. Cynthia – and she would have to .. I think that's the only way that he would do it. Carson – I think unless she says I am going to get rid of you .. I think he is going to stand up for me. Cynthia – Here is the crazy thing with how the universe works.. she (Miesha) is irritated with Todd and Lamar. Carson – I know. Its very good timing. Cynthia – the timing couldn't be better. Carson – and they need to calm down and not be so.. like they are being grumpy with her. We'll vote to save me, Lamar will go home .. and you and I will be a team. They'll be a team. And Todd is going to be the odd man out. Cynthia – and Todd is so mad because he just realized he was never in our top two. Carson – he's been on a pleasure cruise this entire time and now he is all of a sudden popping up.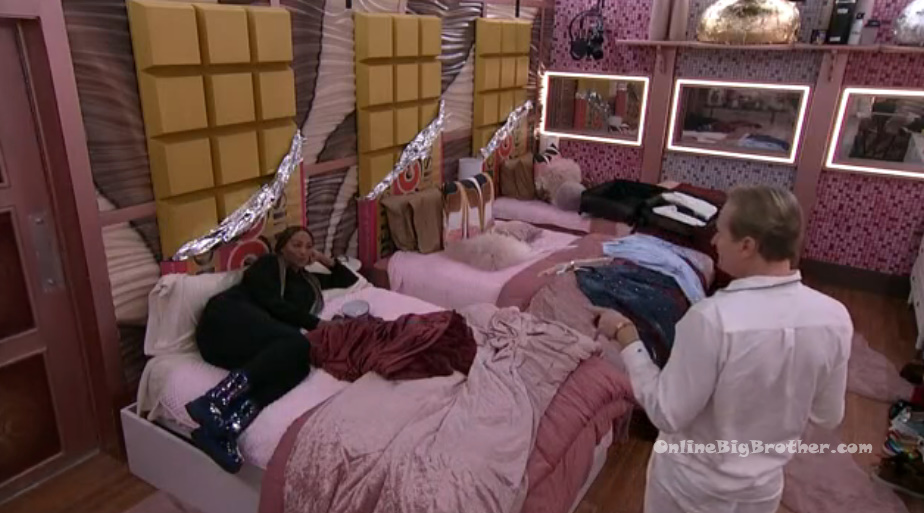 1:30pm
The house guests are sleeping..
2:15am Todrick and more cards.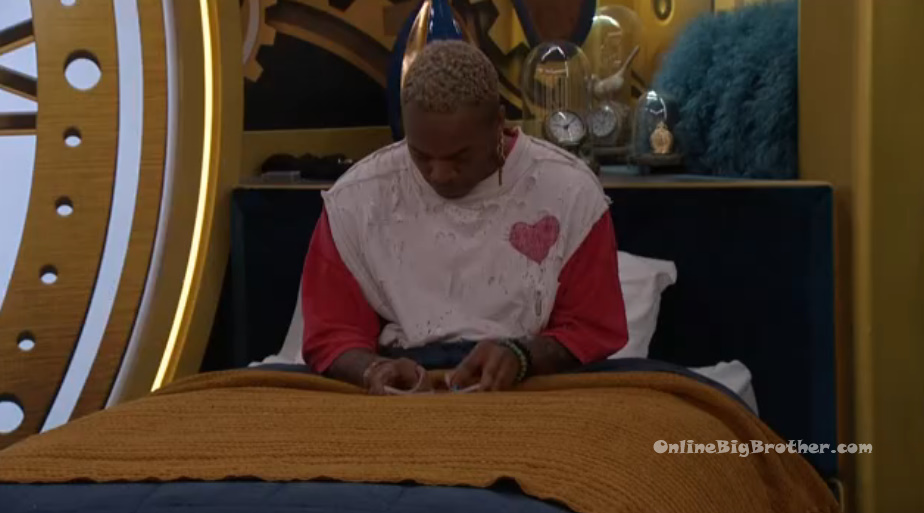 EVICTED HOUSE GUEST: Carson
Double Eviction on Monday