Head Of Household Winner: Todd
Nominations: Lamar and Carson
Power of Veto Players: Todd, Lamar, Carson, Miesha, Cynthia, Todrick
POV Winner: Miesha
Veto Ceremony Results: ?
Evicted: ?
Subscribe and watch the live feeds with the FREE Paramount+ Trial.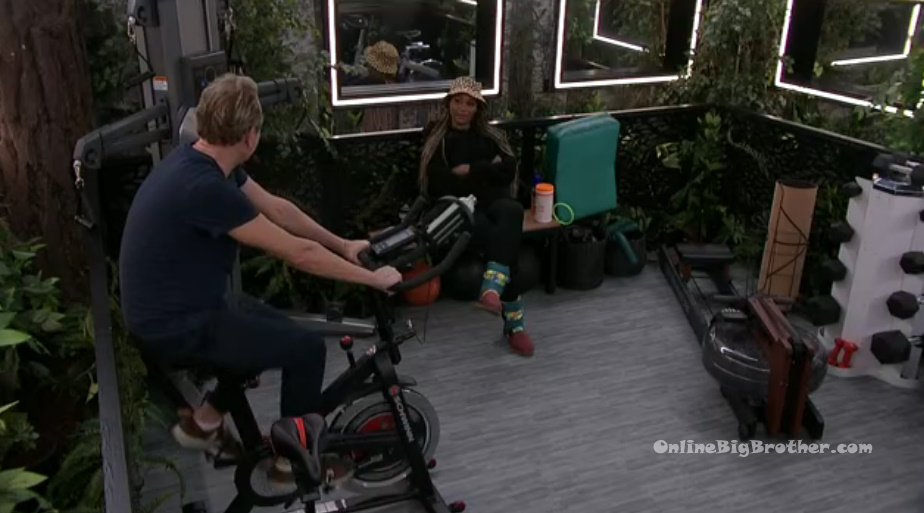 10am HOH room – Todd and Lamar.
Lamar is listening to Todd's HOH music. Lamar – Seven days left today! Seven days left! That's the best news I got all day.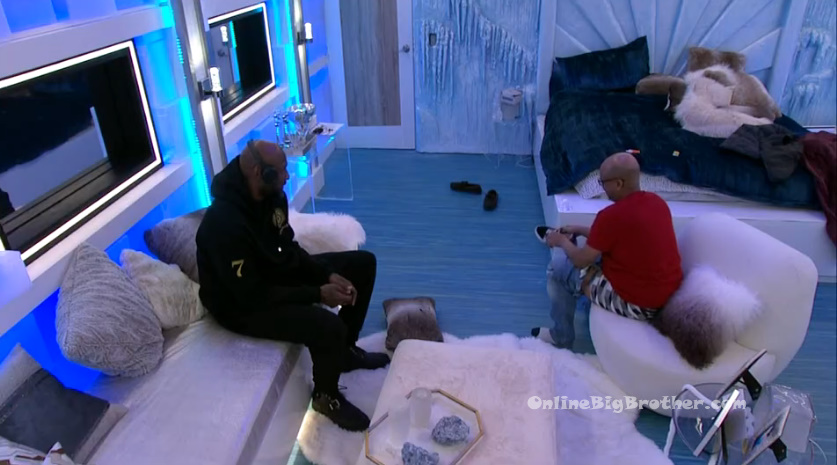 10:30am – 11:52am The feeds were blocked for the veto competition. When the feeds return we learn that surprise, surprise Miesha won the veto.
1:06pm Kitchen – Miesha and Todrick.
Todrick – I don't even want to think about what he would do if he won .. the potential would be so wild. Like if he didn't like you that week, that day … it wouldn't have been good if he won something. Miesha – Oh I know. Miesha then whispers to Todrick – should I leave the noms the same? Todrick nods yes. Miesha – would he put Cynthia up so that she can't vote? Do we trust Lamar or does it matter? It doesn't matter does it? Todrick – no. Miesha – You know what though I think that after we get Carson out this week … I am thinking Todd. Is that terrible? He has just show how he can be competitive and stuff. He is just likely to win something. Is that terrible… I mean we all agreed that at final four all bets are off. Todrick – yeah but that would be five people. Miesha – yeah I guess you're right. Well cross that bridge when we get there I guess.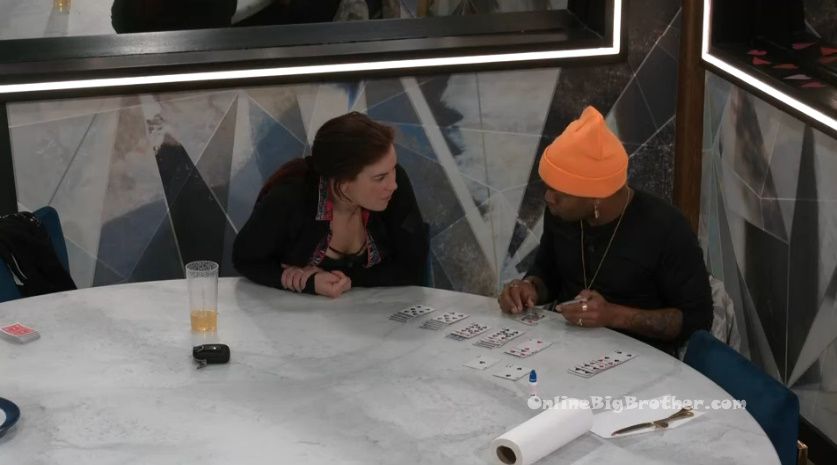 1:58pm Kitchen – Todd and Miesha.
Todd – I came damn close! God I wanted that win. Miesha – but we're still going to send Carson home right? Todd – it doesn't matter what he does or not … Tie breaker. I am going to do it. Miesha – that's what I'm asking you? You're still going to send Carson right? Todd – yeah, I have to. Miesha – well you kept saying we might have to send Lamar home. Todd – well at first but then I came to my senses… and I was like no.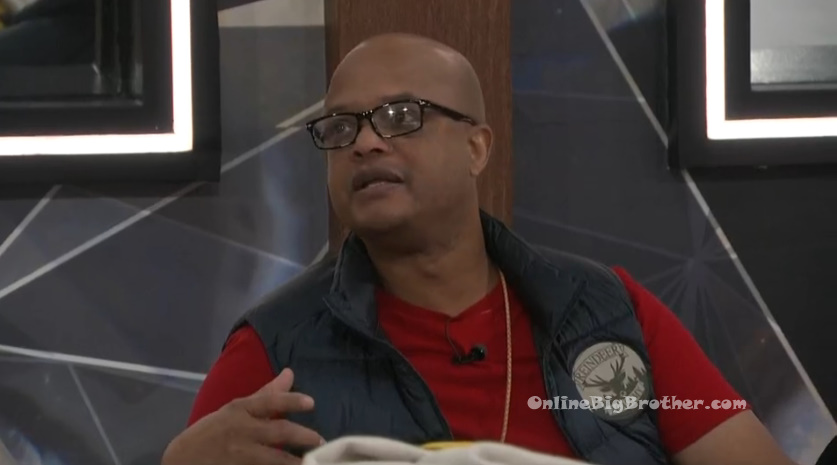 2pm – 4:40pm Quiet afternoon..

11pm Bedroom – Lamar, Cynthia and Carson
Cynthia – yeah you (Lamar) are the only one that has stayed here this long and you are a free agent. That is pretty amazing. Lamar – its probably a compliment to where I'm from. Cynthia – well if Carson leaves I am happy to talk to you and Todd about… I feel if Carson leaves its pretty much me against the world. I just thought all of you guys were together. Carson – I think you're going to win an HOH at some point too. Cynthia – oh that would be nice. Lamar – see I never told Todd oh I'm down with you. It was just me and him … being me and him. Cynthia – but you never said the words. Lamar – no. Carson – well then you're fine. Lamar – he's not fine. He's in his feelings. He is saying I gave my word man. I gave my word. To what?! To break it? When its down to three of y'all? Does that make sense? Tell me where you cut the line at? Carson – I guess they went HOH to HOH. Protect us this week and we'll protect you next week when you don't have power. Lamar – I would rather not compete against Todd …he's won one.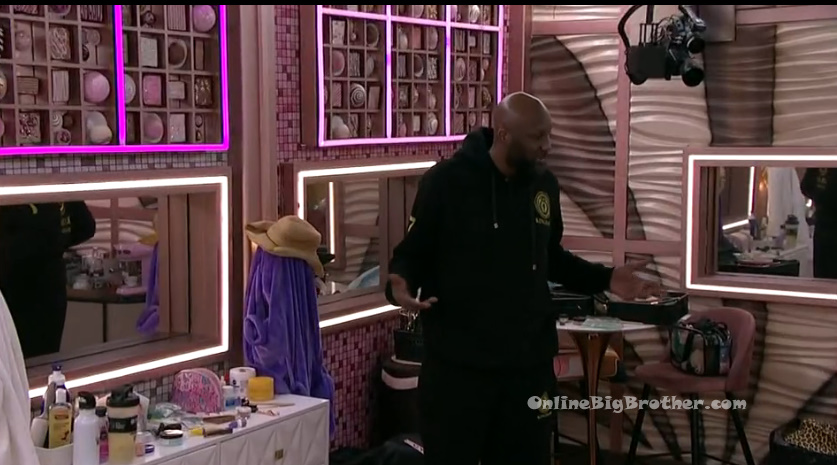 12:06am HOH room.
Lamar and Todd.
Lamar – I'm sorry. Todd – no problem. I forgive you. Lamar – and I do want to be here. 6 more days left… All I need to do is win HOH and we take the house back over. Todd – I can't do it by myself. Lamar – Do you forgive me? Todd – of course.