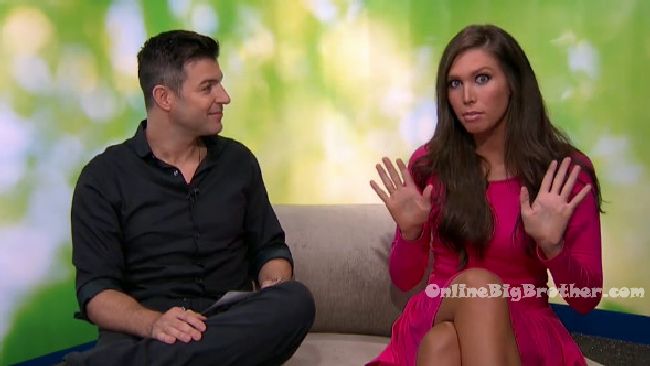 The new cast of Big Brother 17 was just released today with a mix of 8 females and 6 males, well not entirely true. What is not a first in the world of big brother but is a first for big brother US is that one of the new female house guests actually used to be a man. Audrey Middleton is a digital media consultant from Villa Rica, Georgia.
TMZ reports:
Audrey will become the first transgender on the U.S. version of the show, and she plans to use the program as a showcase … similar to what Caitlyn Jenner has been doing.
Audrey grew up in a small Georgia town as a boy, and life was far from easy. We're told when she transitioned several years ago, her family had a hard time accepting it, but they're now fully supportive and on board.
Source: TMZ.com
In her live interview with Jeff Schroeder this morning she stated:
Jeff asked if I call you Aubrey.. what would you do? How are you going to play that? It seems like you have a little sass… you don't take too much? Audrey responded "Right, what I would do is too explicit for live streams so.. I will just keep what I would do in my head."
Jeff said you're going to be trapped in there with a lot of other people is that going to be problem for you? Audrey said "Not at all, I'm super adaptable."
Jeff said it sounds like you're super positive, what other positives are you bringing into this game? Audrey said "I think I am bringing in a very versatile perspective of a character that hasn't been brought before" Jeff responded "Interesting! I'll leave it at that."
Jeff asked how far are you willing to go to win this money? Audrey responded "Nobody is off limits. I am going to do whatever I have to do. I kind of said that I want to play kind of like Dexter Morgan would. You know on the outside he's calm, total socio-path on the inside. And I'm not a socio-path but I am not a wallflower by any… Jeff says please explain that? Audrey said no emotion. Jeff asked even if you find a best friend in here? Audrey said I am not going to say they wouldn't tug on my heard strings a little bit but no they got to go." (Socio-path definition: a person with a psychopathic personality whose behavior is antisocial, often criminal, and who lacks a sense of moral responsibility or social conscience.)
Jeff asked do you think you're going to be a hero or a villain? Audrey said "I think there's a chance I could be a misunderstood hero but I'm going to be a hero"
By subscribe to the Big Brother 17 live feeds through the banner below you are helping support OnlineBigBrother.com at no extra cost to you: