Head Of HouseHold Winner: Todd
Nominations: ? and ?
Power of Veto Players: ?
POV Winner: ?
Veto Ceremony Results: ?
Evicted: ?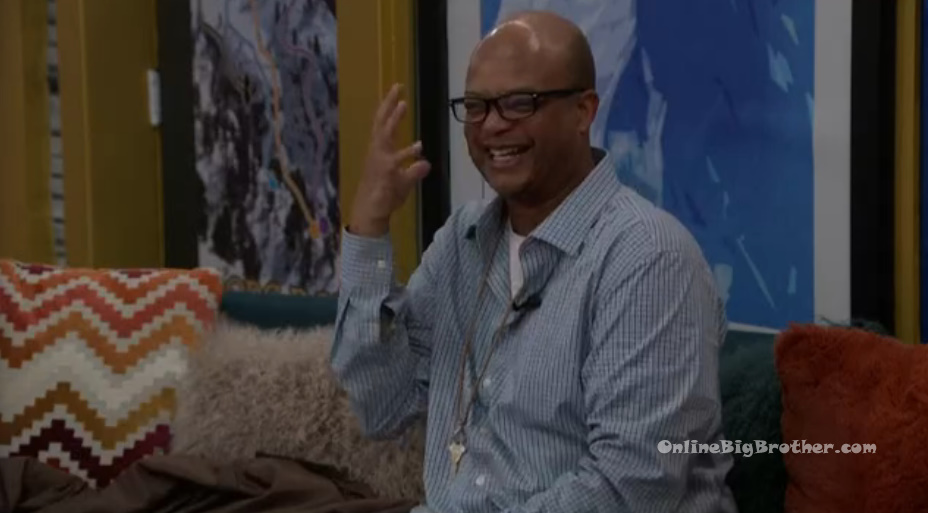 11:30pm The live feeds return from being blocked for the HOH competition. When the feeds return we learn that Todd won HOH. He has the HOH key around his neck. Carson – I didn't pay my bill when I was up there (HOH room) so you might get a notice. Todd – what happened. Carson – yeah, I was like f**k it! I'm moving. Todd – that is just wrong. Todd – that is just wrong. You know they're going to charge me for it. Carson – yeah but its worth it. Cynthia – I have to say its kind of a cool vibe in the house now game aside. I looking for it to just play out now. Todd – yeah. Carson – when we have had to vote people out its been almost unanimous.
12:20am Kitchen – Carson and Cynthia.
Carson – we might be in trouble now that Todd has won. I was like are you kidding me?! But its okay. Cynthia – you know what.. I am fine. Like I could go. Carson – I am totally fine with it too. Cynthia – after getting rid of miss thing, my work is done here. I am so fine. I am good. Carson – I would love it if we could go on a double elimination together. We had a good run. Cynthia – yeah. I'm starting to wonder if all this is worth it. I am at peace now. I almost can't take anything else. Carson – that was such a stressful day. Cynthia – it makes me sad that it ended that way with her. Like were we crazy. Carson – and its also a game ..like leave with some dignity.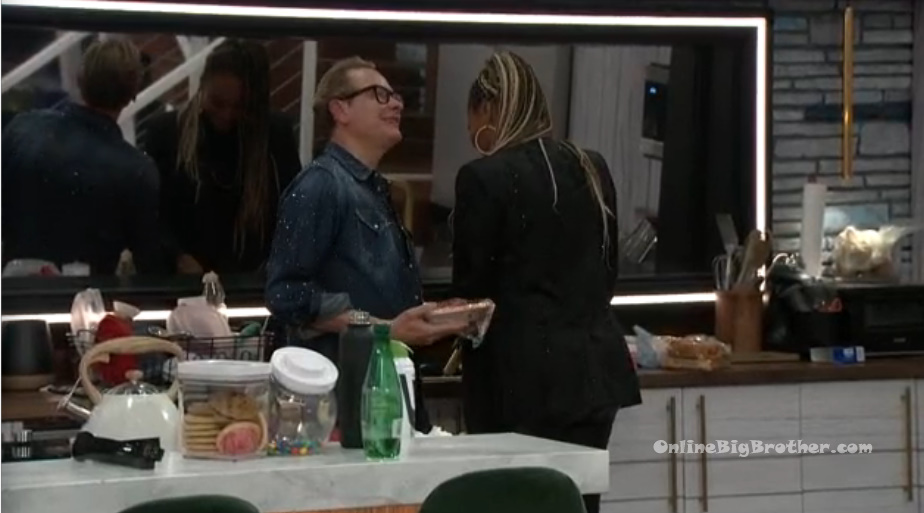 1am Lamar and Todrick in their punishment costumes. They have to be attached to each other. Todrick – that's the part I am not super thrilled about because I want to be able to go where I want to go. Lamar – where do you want to go!? Todrick – just go hang out with her. I want to sleep in other rooms.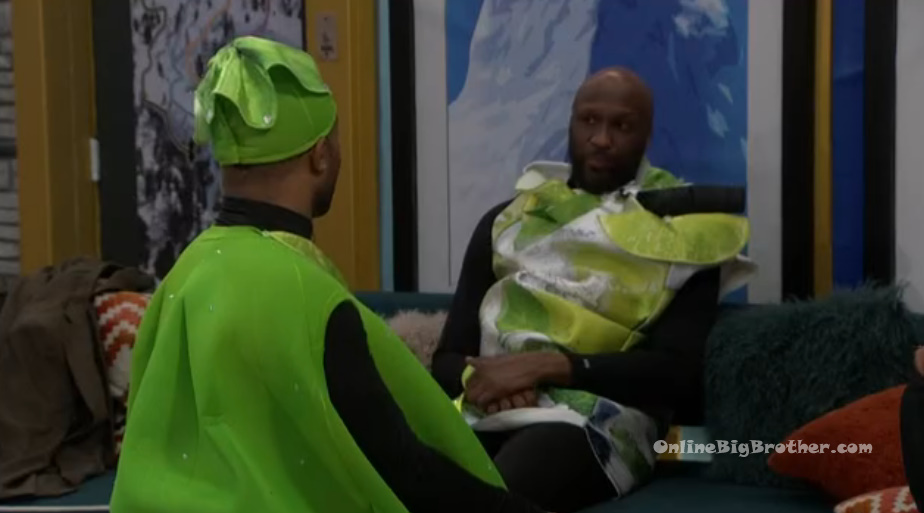 3am Todd gets his HOH room.
Subscribe and watch the live feeds with the FREE Paramount+ Trial.