Finale Schedule
Sun, 9/20- 8p
Wed, 9/23– 9:30-11p Finale = Winner of Big Brother
VANESSA WON PART 1 Of THE 3 PART HOH
STEVE WON PART 2 Of THE 3 PART HOH
Part 3 of 3 – Steve competes against Vanessa (Finale)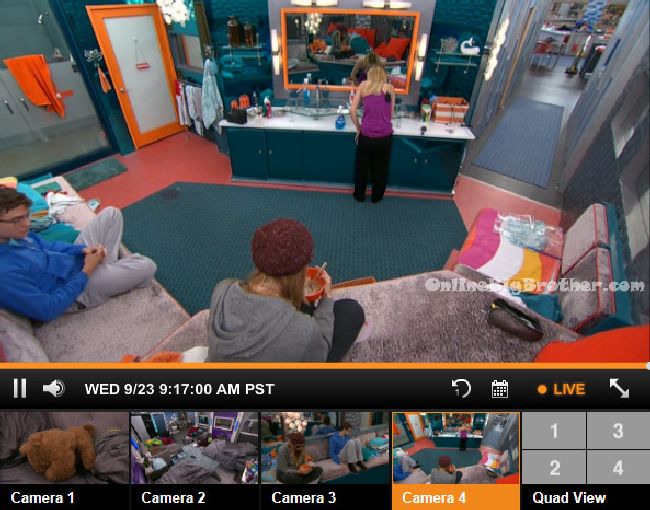 9:20am – 9:30am Big Brother wakes up the house guests. Steve says it creeped them out on the "spaceship" (sequester) about how much he knew about big brother. Vanessa and Steve say they couldn't sleep last night. Vanessa says she had anxiety dreams. Steve says he'll tell them his dream when the go upstairs. Steve jokes about Liz dreaming about camping over and over again. Liz says there will be camping after tonight. I am not even afraid of saying it. Vanessa jokes about Austin's pony beard. Liz says I want that ponytail beard gone my nah nah is going to be like what the heck is that?! Liz heads to the kitchen to make breakfast Steve tells Vanessa that his mom is going to attack him like nobodies business.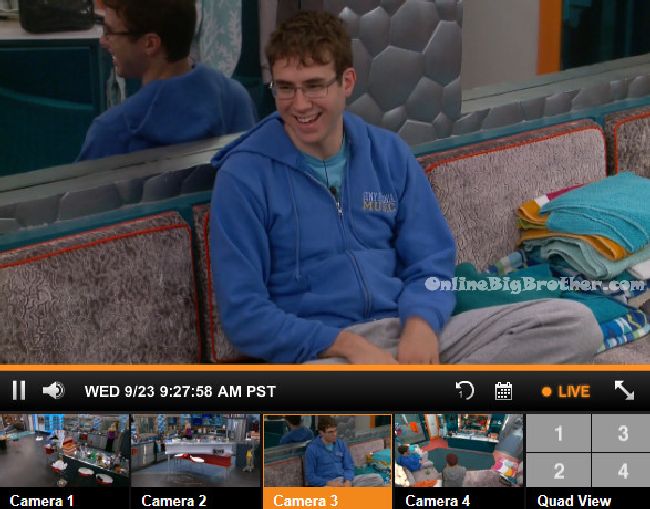 9:35am
Liz says good morning live feeders! Last day! We're ready to get out of here to finally see our families! Liz says oh my god I can't wait to see my JUJU! Steve says I didn't need a dime to make walking out of here worthwhile. Steve asks Liz if he can talk with her. Liz says yes. Steve says I've always been honest with you and never been sneaky or disloyal to you. You've always know exactly where I was. Is there anything you want to know from me? Liz says even when you put my up you were honest with me. You're always been a straight shooter with me. Even when you pissed me off it was for good reasons. Final 6 what the hell can you do. I have zero animosity towards you over that. And good luck on that scale. (Part 3 HOH answering questions on the scale) Steve comments on how season 2 – 14 the final part took place in the living room. Steve says I couldn't be less ready for the final HOH but couldn't be more ready for what happens after that.
Sign up for CBS All Access and watch over 6500 episodes for ONLY $5.99! Try it FREE for 1 MONTH!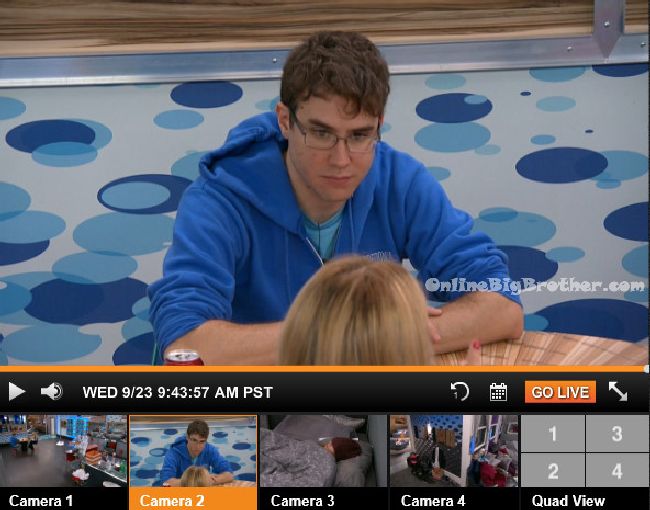 10am Liz, Steve and Vanessa give their final goodbye! Liz says Live Feeders I hope you can see I made a goodbye message. We're going to miss you! Thank you for watching us! We're ridiculous and we love you! Steve says let me be the example, if you want to get here you can do it! Because I was never going to make it, I was a socially awkward nerd who doesn't know anything. I just studied the casting process like nobodies business and I got here. Vanessa says I hope we weren't too boring you guys even though we slept a lot. We played our hearts out! Everyone did. We gave it 10,000 percent and hope you found it at least mildly entertaining. Liz says even though we're all competing for half a million we still all really like each other. Steve jokes I don't really like her that much. Liz says STEVVEEEEEEAAAHHHHH!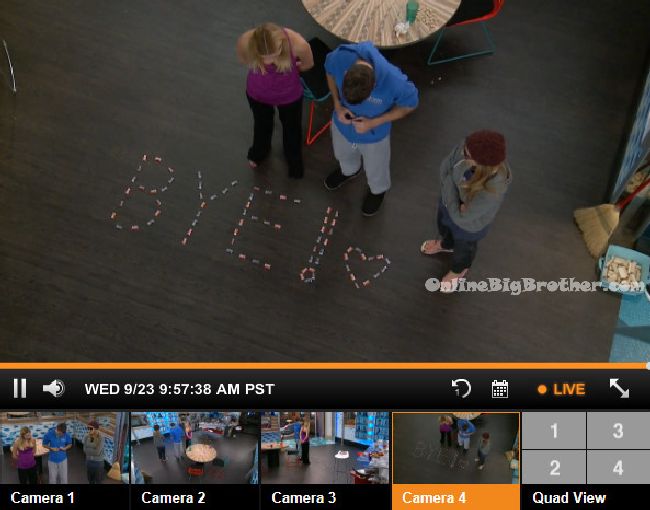 10:05am Big Brother tells them to report to the head of household room.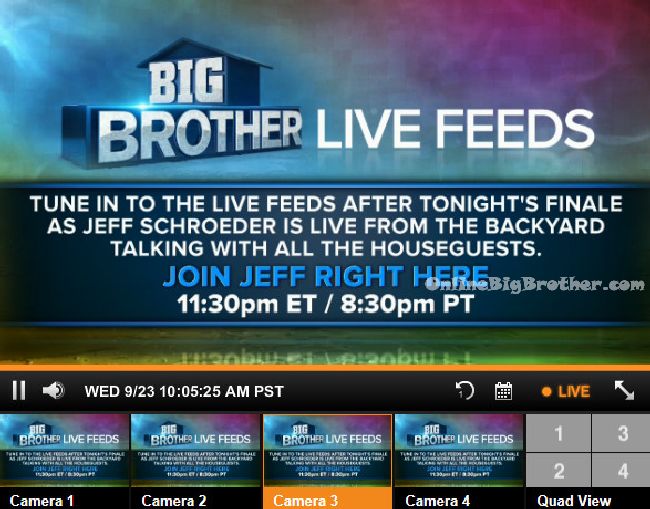 Here is a sneak peek of the PART 2 HOH Competition that Steve won against Liz: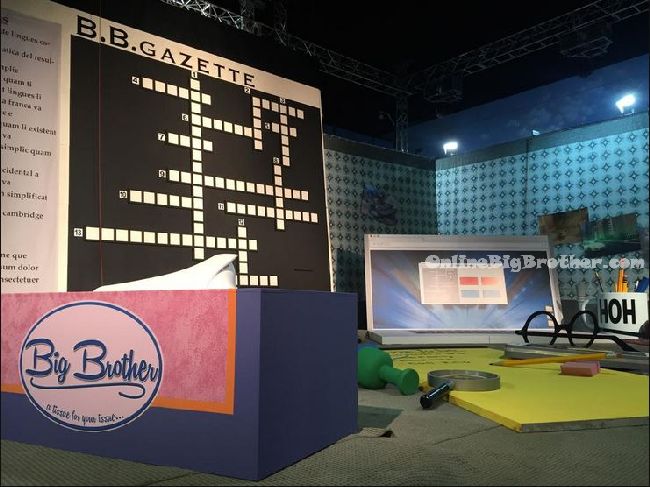 If you've enjoyed the spoilers please consider a donation using the drop down box below. Simon and I work 24/7 all season long to keep you updated on everything that happens inside the Big Brother house. This website wouldn't be possible without your support.
[polldaddy poll=9082767]
[polldaddy poll=9063299]