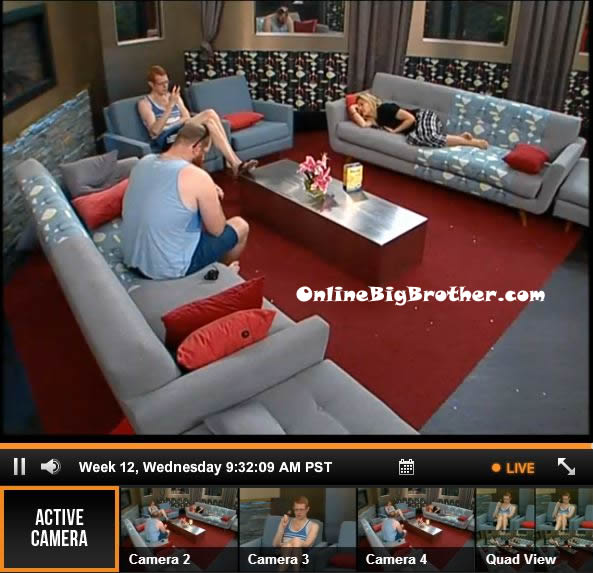 3 PART FINAL HOH Competition:
Part 1 – Spencer Vs Andy Vs Ginamaie = GM WON
Part 2 – Spencer Vs Andy = Andy WON
Part 3 – On Finale night – Ginamarie Vs Andy = ?
FINAL HOH winner = ?
9am – 9:55am Big Brother wakes up the house guests. When the live feed return the final 3 house guests are in the living room on the couch. Andy comments that he still needs to pack and pick out his outfit for tonight. He says our families are in LA now. Andy says they're still building in the backyard. Andy wonders how long they will be locked down for? Spencer says probably the usual amount of time. Andy says imagine if we are out in the backyard with people and they want to come through the house. It's a mess and I don't feel like cleaning today. Spencer says oh hell no. They talk about how Judd applied for a bunch of different reality shows The Hero, The real world, Survivor, Big Brother.. Andy comments that Elissa came in here oblivious that she was an a$$hole. Amanda at least knew she was an a$$hole. What's worse? Gina says Amanda because she could turn it off and on, whereas Elissa had no idea she was an a$$hole. Andy says how great was it that we got rid of them both within an hour? They discuss how crazy it drove them that McCrae always said "I don't know" to everything he was asked. Ginamarie wishes they could just go up to the HOH room for the lock down now. Andy says it must be close to 10am now. Andy wonders how McCrae made it through the interview process talking like that. Why did they not pick up on that? Spencer says they probably did, it was the look he had they were after.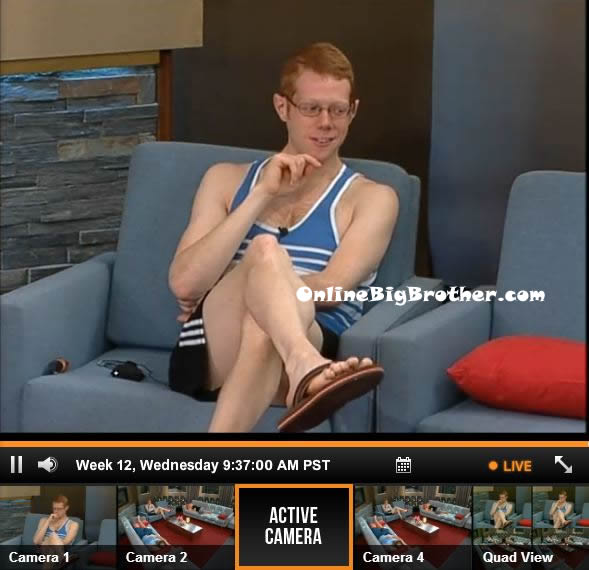 Spencer looks at the camera and says thank you to the live feeders. I hope you had fun and enjoyed watching us. You are all awesome. He says that he hopes everyone enjoyed watching him suck at competitions. He says that Andy and Ginamarie suck.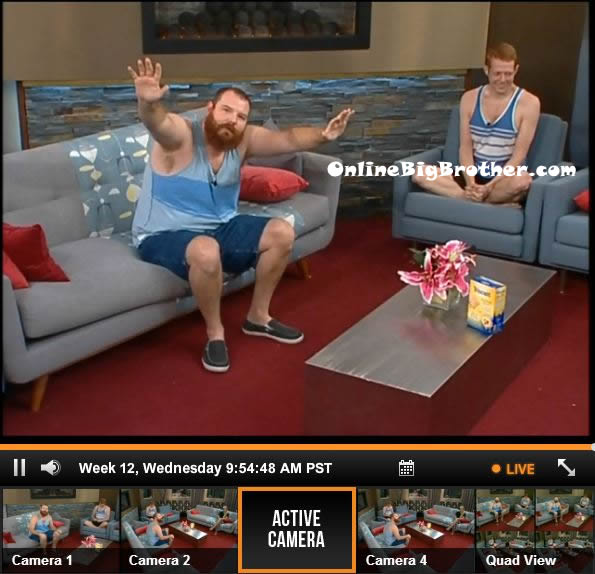 Andy says he is so appreciative of the live feeds as they are the ones that put them in the house. Your dedication to this is what got us in here and we love you for it. Andy says do not what every you do – do not vote for Elissa to be America's player because she is awful! Spencer says the votes are down. Andy asks are they well please don't vote for Elissa because she is awful! Andy asks Spencer and Ginamarie why they didn't back him up on the Elissa thing. Spencer says because voting is over. Andy says no it's not. Andy says Elissa was the worst player ever!!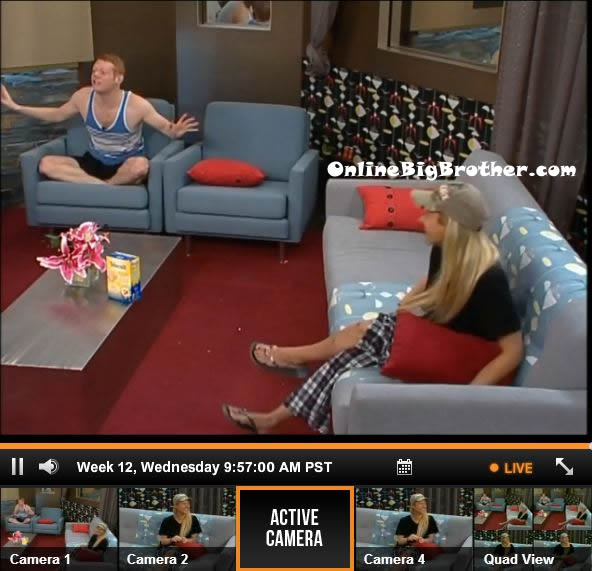 Ginamarie thanks all the live feeds for their love and support. She says she hopes we kept you entertained. She says its not goodbye because we will see you on the outside. They all wave and say goodbye to the camera. Andy says well that was a pain. They all laugh. Spencer says I will leave you with one thing.. Andy sucks!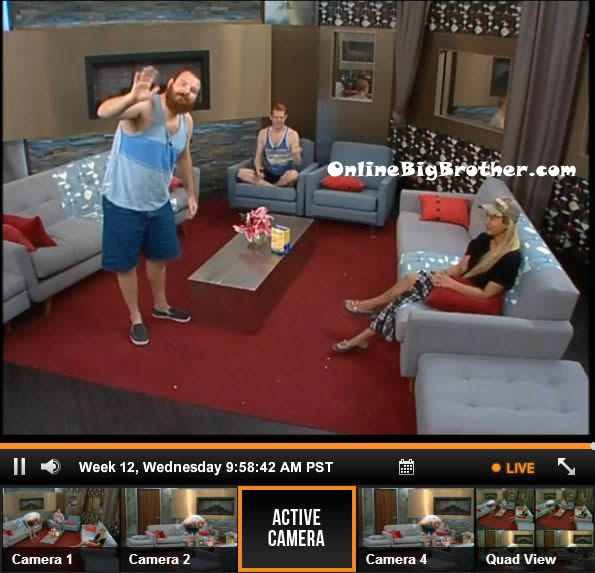 9:59am Big Brother turns off the big brother 15 live feeds.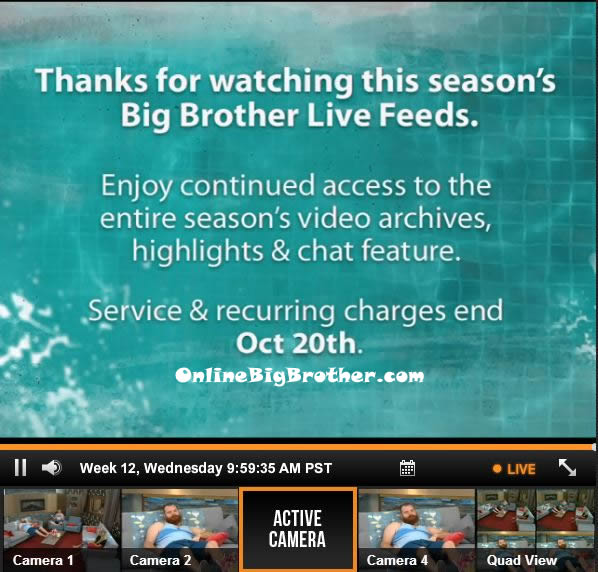 Simon and I would like to thank all of the AMAZING OBB Big Brother fans that made this season so much better than it was. We appreciate and love all of our great fans! We will be back doing it all over again for Big Brother Canada Season 2 in February and Big Brother 16 in July next year!
If you enjoyed the live feed updates this season, please consider donating. Simon and I work 24/7 all season long to keep you updated on everything that happened inside the BB house. ANY amount is greatly appreciated! Your donations go directly to paying the server and bandwidth fees required to run this site.
Use the Big Brother Live Feeds to FLASHBACK to SEE what they can't show you on TV: BB15 N!p Sl!ps / N*des