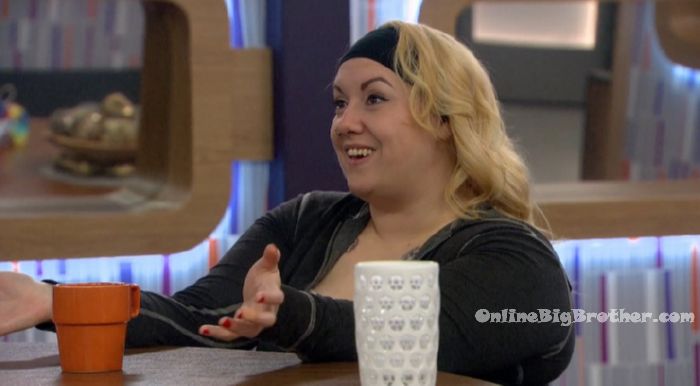 GET 1 MONTH FREE of CBS All ACCESS using promo code: BBOTTNOW
8pm – 9:35pm The house guests are sitting around the kitchen table chatting. Jason talks about how Vanessa on his season was a professional poker player but he didn't find out until press day after the finale. Jason comments on how he won't be competing any more comps. Morgan – at least all of us one 1 comp … none of us are Victoria. Justin asks who Victoria is? Jason explains Victoria from Big Brother 16. Jason – when I cam in here I wasn't going to squander this … I almost did .. but I didn't. Kryssie – you've proven you can win when you had to.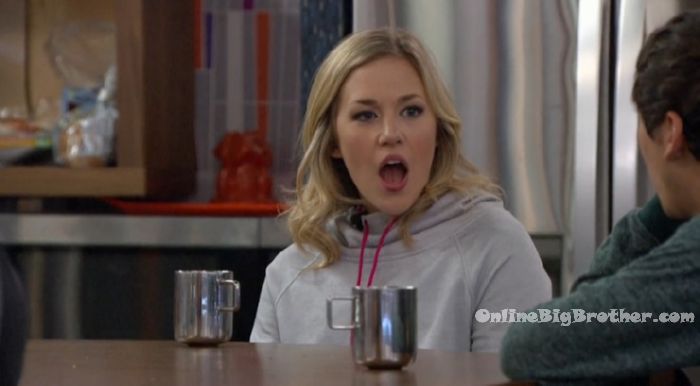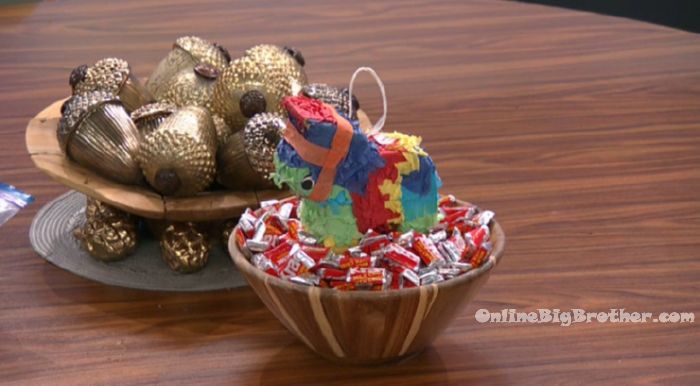 9:45pm – 10:30pm They head to the bedroom and chat about random things.. the people they miss and the HOH competition.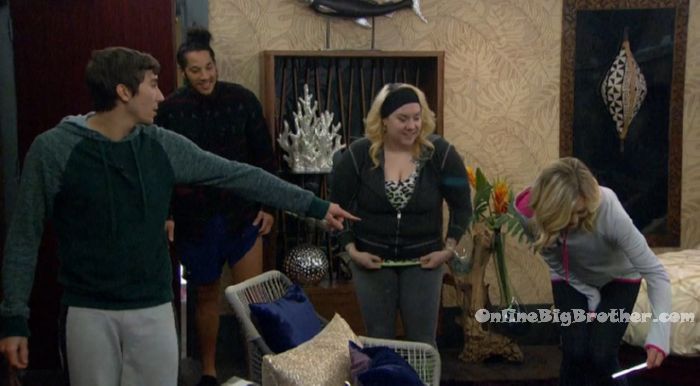 10:30pm Jason gets his HOH room.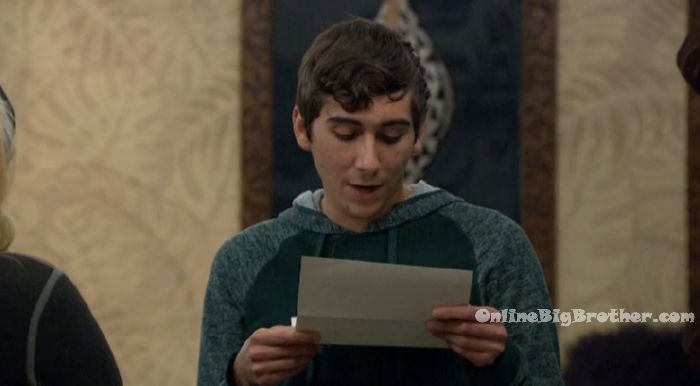 10:45pm – 11pm They all have one of Jason's alcoholic "Not Your Father's Root Beer" and cheers to being the final. Jason – Congratulations to all of us being in the final 4 and we'll all be here basically till the last day. Jason tells them about how he got voted into the house. I kind of told Kyrssie and Justin but Justin didn't comprehend what I was telling him. No offense against Jozea but I couldn't have been up against an easier person. Kryssie – he's probably hosting the Grammys right now.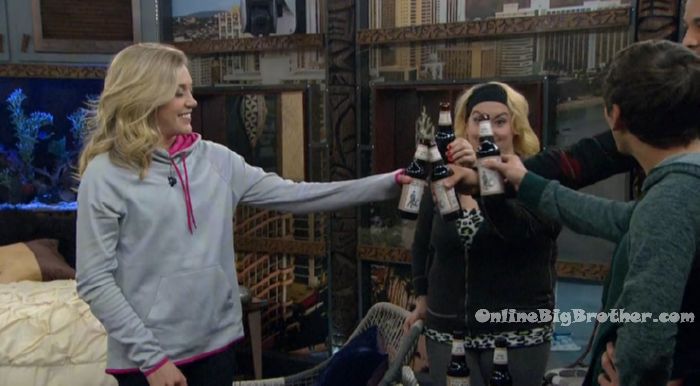 12am – 1:30am HOH room – Jason, Kryssie and Justin are hanging out chatting. Justin – its been a good run and if I don't win … f**k it. Jason – there is only one person left to go through. Today was pressurized and she (Morgan) didn't do sh*t. She only had to play from when Alex left and on … before she was the floating .. chill sister.

GET 1 MONTH FREE of CBS All ACCESS using promo code: BBOTTNOW

1:45am Kryssie and Jason talk about Justin. Jason – you got me f**ked up if you think I came here to have you speak down to me. Oh hell no! And if you think its going to be that easy I'm going to give you a run for your money. I you think that I'll put on the f**king Jason show. I can do that too. You're not creating no new strategy .. you're just being fake. We can all be fake and just tell America what they want to hear. Instead I'm just being real. Kryssie – I think America would like to hear a lot of different things from both of us. I'm sure the fact that we're both sad self deprecating isn't something that everyone likes. But I would rather be this. Jason – would rather be unconfident, self deprecating a$$hole… than be an overzealous, arrogant, think the world owes me something a$$hole. America doesn't own him nothing. He owes all of us things 14 times over. I'm mostly mad at myself because in the last week I was like you know what Justin is showing his loyalty back … maybe I would take him. F**K HIM! Tell us more about how we were your servants playing into your hand…. not for a second b***h! You didn't do sh*t around here … all you did was eat pizza. He was like lets all spit some tea.. his spilling tea was all of y'all are d**ks and I'm great. Like you're f**king kidding me!? Kryssie – he is getting mad that we're playing the poor card. Jason – poor is a loose term .. we're not saying we're homeless. Kryssie – I said I'm poor and he said I don't believe in that shit. Jason – I'm tired of being nice to him and him being a c**t nine ways to Sunday.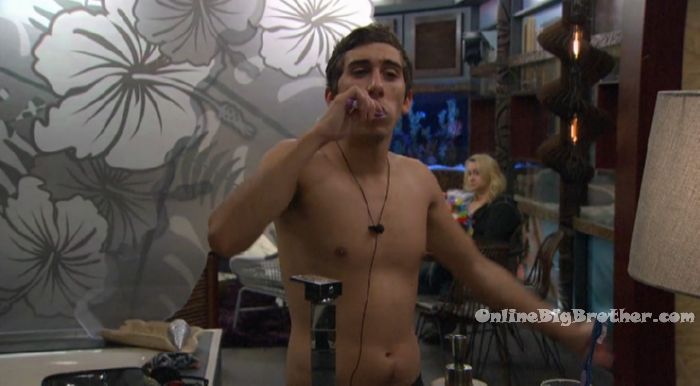 3am Kryssie and Jason. Jason – nothing to do now. Kryssie – no… now you need to spend a week writing a speech.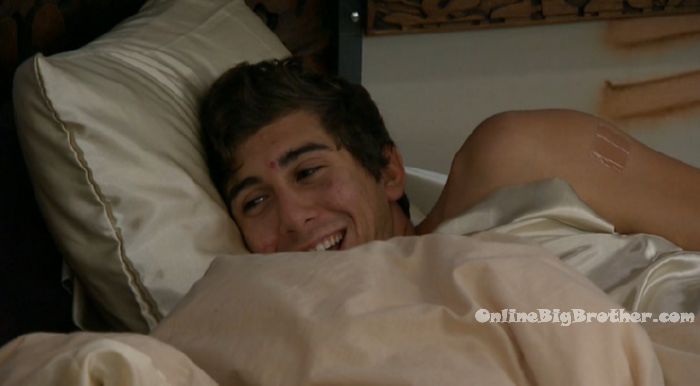 4am All the house guests are sleeping..
3:08pm Houseguests get Turkey for thanksgiving.. Morgan, Jason and Kryssie go about preparing.. Justin lays in bed pissed that Jason won't take him to final 3 he's taking Kryssie.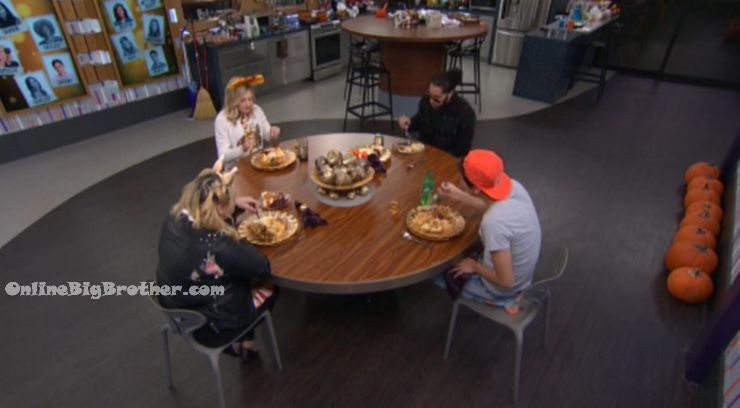 4:26pm Happy thanksgiving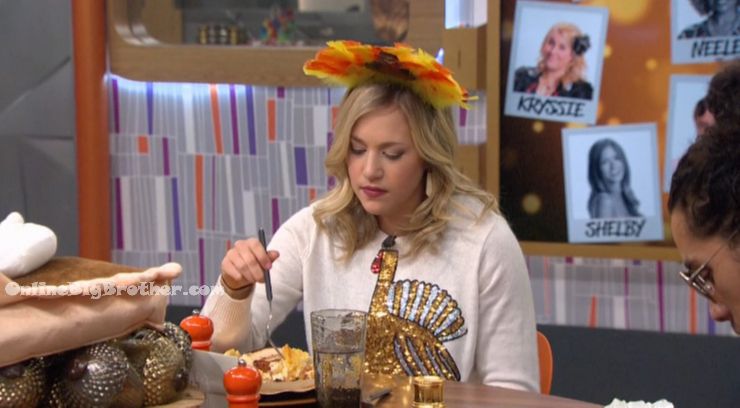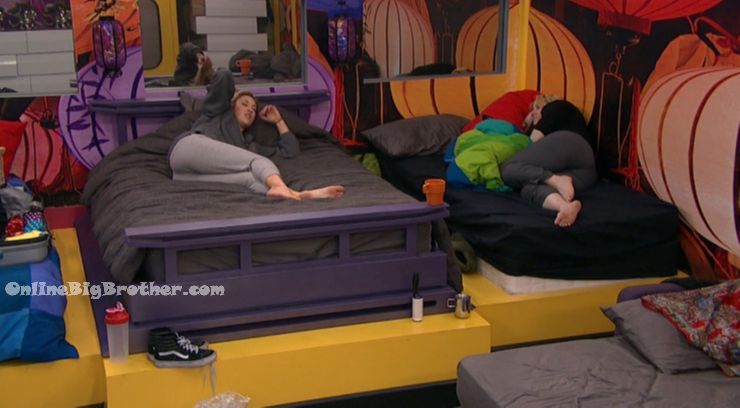 7:04pm Tokyo Morgan and Kryssie
Kryssie says Justin doesn't deserve to win but her and Jason do because they've been playing the game since day 2
Kryssie complaining about Justin saying he didn't do anything today expect for show up to eat.
Kryssie Burps
Morgan agrees with Kryssie lists off a bunch of things Justin didn't do.
Morgan – He's (Justin) is handed a lot of things he wants
Morgan says Justin was banking on them tossing the win to Justin.
Kryssie brings up Justin saying he was the underdog this entire time
Kryssie says Justin is fine if he doesn't win Big Brother "He's got his life taken care of.. he doesn't need this"
They agree Justin is always playing up how Thankful, grateful and blessed he was all season but he didn't act like it today. Kryssie points out that Justin doesn't like what Thanksgiving stands for.
Kryssie – it doesn't make me super happy either.. but.. the modern day tradition with it is to get together with your family and celebrate what you're thankful for.. In Big brother we have to play it up.
Morgan – he could have at least helped with the turkey
Morgan – he thinks it's the Justin game
Kryssie – It isn't and I'm upset..
Kryssie wants them to drink the wine without Justin tonight.
Kryssie says she's never seen one of the newer Big BRothers she only saw 11 and 12 before coming into the house.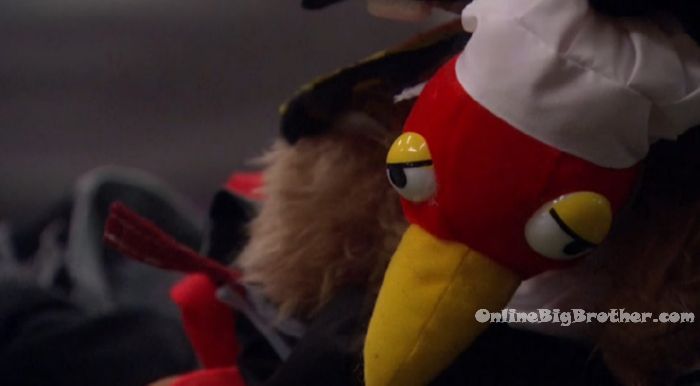 8am – 9pm Bedroom – Justin, Morgan, Kryssie and Jason are laying around barely talking. The conversation turns to talking about periods, blood and tampons. Morgan heads to bed.

10:25pm – 12am
Jason – maybe I should go wank off in the HOH bathroom. Kryssie and Jason stay up chatting about random things.
12am – 12:45am All the house guests except Jason are sleeping. Jason is watching the fish in the dark while talking to them.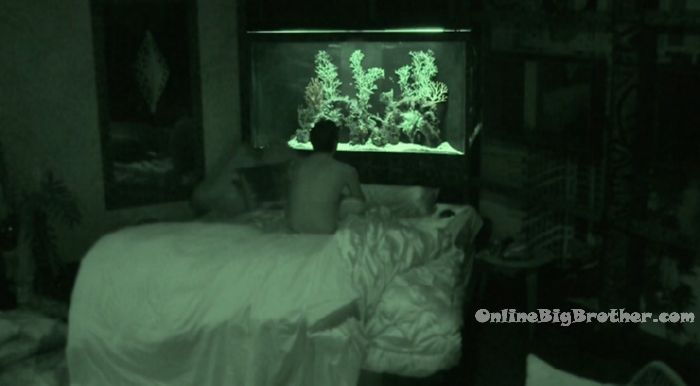 1am All the house guests are sleeping..
Show your support by making a donation.
Any amount is greatly appreciated! 🙂