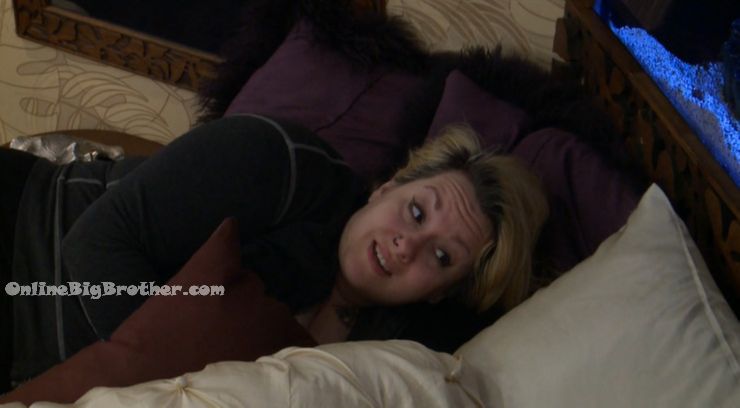 1:24pm HOH Jason and Kryssie Hating on Justin
(The Kryssie/Jason monster is a result of the twists now look at it what it has become.. LOL )
Kryssie says Justin threw a tantrum so their final 4 had to celebrate as a final 3. Brings up Justin never wanting to do what Big BRother tells them.
Jason – they have to show it.. They have to show thanksgiving it just depends on how they show it..
Jason says they might edit Justin to be sad..
Kryssie – he's not sad he's butt hurt
Jason agrees.
Kryssie – I'm sad I'm home sick..
Kryssie going on about everything she did yesterday pointing out everything Justin didn't do
Jason accusing Justin of "Playing too America"
Jason brings up Justin saying he didn't want the letter from home yesterday. (they all got a letter from family)
Jason – I'm not only disappointed in him as an ally, as a friend, literally as a person
Kryssie agrees "I hope his family at home is mortified"
Kryssie goes on about Justin not liking Thanksgiving..
Jason says Justin is "So entitled"
Jason – we may have created a little bit of a monster with him"
Jason – Clearly he thinks that the world is here for his enjoyment and everyone should just bow down to him the king of siam
Jason – I'm disappointed, I'm pissed, i'm disgusted
Kryssie going on about how Justin didn't play the game. Jason agress says Justin never did anything to try and persuade people.
Kryssie wants Justin to make it to the end so they can beat him.
Jason – he doesn't deserve a chance at it the way he's behaving.. I would rather lose to Morgan who's at least handled it with some class.
Jason – She's taken the wins and the losses with class and on the chin (Morgan)
Jason – and he's don nothing but be a complete dick bag (justin)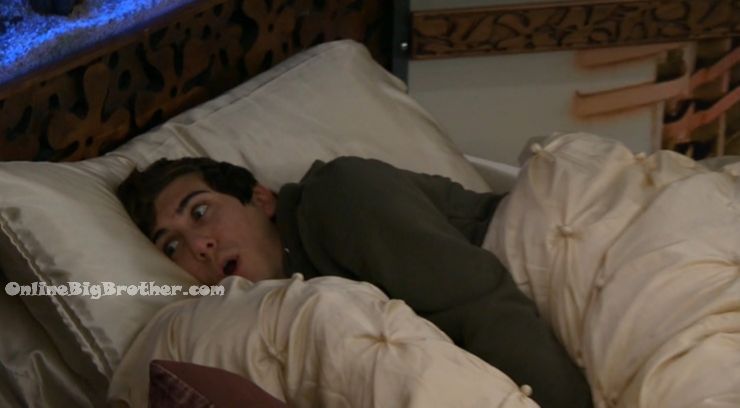 Jason says all of Justin's life he's had the entire world handed to him, "Must be nice to have the whole world handed to you"
Jason – Clearly he doesn't work at the restaurant as much as he says he does
Kryssie – he doesn't work at it he just owns it
Jason – he acts like he use to.. He does nothing he's just chilling.. Must be nice to do nothing and then come here and do more of nothing and think you are doing everything
Jason – your work ethic is sh1t.. I came here and was working all the time
Kryssie says Cornbread and Justin had the same Big Brother strategy
Kryssie says she's pissed she's spent so much time on Justin and he turned on them.
Jason says they could have done so much more if they had dropped Justin during the double. Jason says Danielle is way more mature than Justin they should have kept her over him.
Jason – He's an immature, Spoiled, entitled brat.. And I don't care.
Jason – you're a f***g walking mess (Justin)
Kryssie says Justin accused Danielle of having a baby with her boyfriend at the time because he played pro ball and she wanted all the money.
Jason calls Justin "Joshua" (from bb9?) says he went too far with what he said.
Kryssie accuses Justin of not playing the game at all.
Jason – we should have f****g kept Whitney ..
Kryssie – hindsight is 20/20.. I feel so stupid.. you guys were both ready to cut him and it was my stupid a$$
Jason calls Justin a stupid b1tch boast that he's going to go up and tell him that today.
Jason – I'm pissed over the thought of evicting him .. now I want to hold banners like get the f**k out a$$hole
Kryssie – he's lucky he's still here..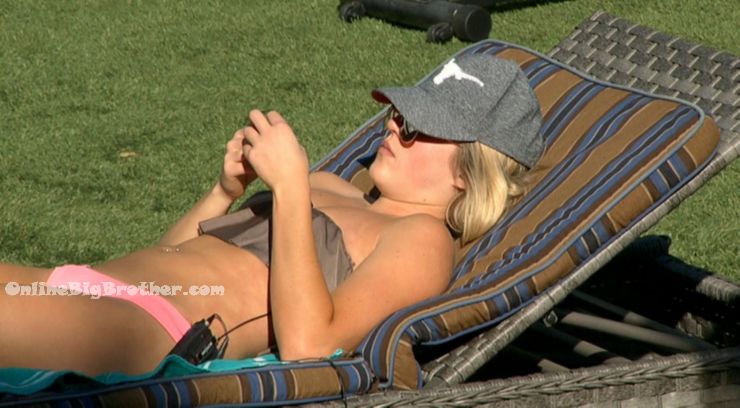 Morgan enjoying the day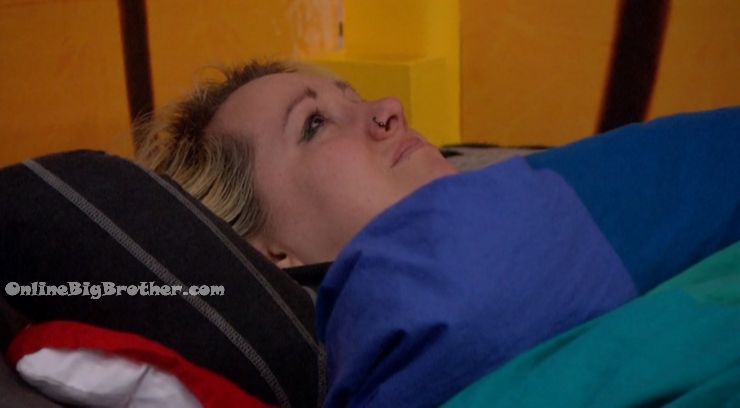 2:17pm Kryssie and Justin
Justin tells her he's done.
Kryssie – you made everyone feel like sh1t.. everyone was really hurt
Justin – I wanted to be by myself
Kryssie- I know yesterday was part of the big brother experience.. that really hurt all of us
Kryssie – that turkey was for you
Justin – you did good it tasted really good
Kryssie – you didn't help with anything.. you came out and ate and you f***g left.. you didn't wear the silly outfit that Big BRother gave you.. as someone whose been trying to build a friendship it really pisses me off ..
Justin says he's not mad at Jason
Kryssie doesn't agree
Kryssie – you've written us off
Justin – I'm over it at this point..
Kryssie – you're making me feel i wasted my time building a friendship with you
Jusitn – thats not true
Kryssie- I've been investing so much as a game player..
Justin about tomorrow "I just wanted to be alone"
Kryssie going on and on about how much work she put in building a relationship with Justin and he didn't help them make turkey yesterday
Justin – I want to do what I want to do
Justin – you're a great person and all.. I'm here to win
Kryssie says he's not goign to win acting like this
Justin points out it's not them deciding who wins
Kryssie starts to cry "You don't give a flying F*** about any of us.. I've tried so hard to include you and protect you.. "
Kryssie – what f***G thanks .. . you put out zero effort …. you blew us of.. you didn't give a f*** about any of us.. you don't care..
Jusitn – I'm in my own world
Kryssie – you don't get to do that.. Why did you do that to ME..
Jusitn – I want to be alone
Kryssie – that's not how it works..
Jusitn – I've lived the entire Big Brother experience.
Kryssie- no you haven't
Jusitn – I didn't have to cook the damn turkey
Jusitn goes on to tell her he wanted to be alone yesterday
Kryssie goes on about how "F***ed" up that was..
Jusitn – I just wanted to be alone YO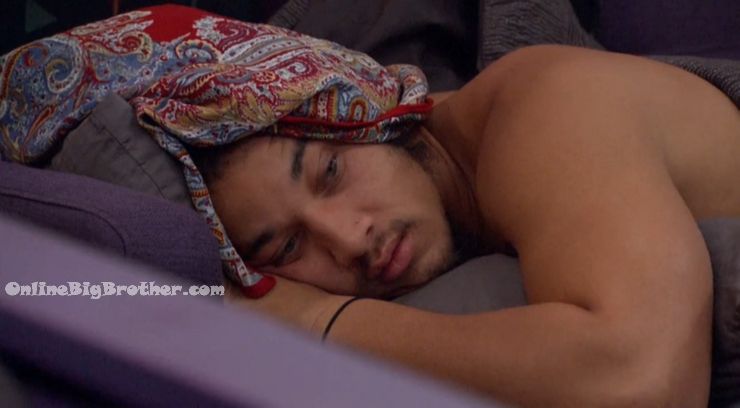 Kryssie won't let up.. (how the hell did she get to final 3)
Justin – I've been cooking since f***g day 1 in this house.. You guys did great I didn't have to be part of that (Turkey cooking)
Kryssie – You f***G abandon us you didn't care.. I'm so f***g disappointed and hurt Justin.. I really thought this whole time I was building a friendship with you and you don't f***g care about me..
Justin- I care about you
Kryssie- yesterday was about you
Justin – I just wanted to be alone I didn't after about me
Kryssie crying and goes back to square one "You gave Big Brother the finger.. you don't give a f*** about me "
Jusitn – you're summing up this whole experience to me not cooking dinner..
Kryssie brings up Justin telling Morgan how he was cast and how devastated she is that he never told her.
Justin says 4 years ago he applied for top chef but he was over qualified.
Kryssie – why couldn't you tell me before
Justin – I didn't think i t matter
Kryssie – mattered enough for you to tell Morgan
Jusitn – I don't know how I got here
Feeds flip as Jusitn describes who contacted him to be on BBOTT
when we're back Kryssie telling him they don't have a relationship
Kryssie – I feel used..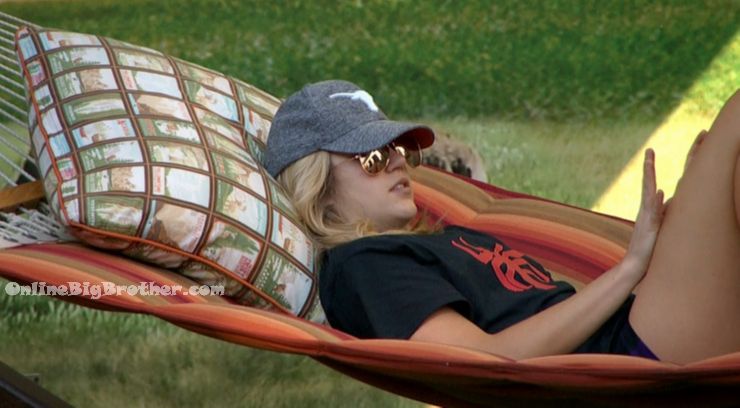 2:36pm Morgan studying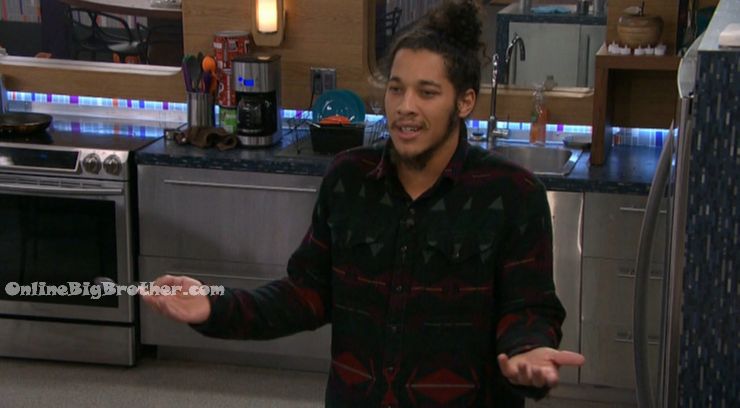 4:14pm Jusitn, Jason and Kryssie
Jason says he doesn't feel ill towards them and if Justin had won the first HOH he would have picked Kryssie to.
Justin – I just have to focus on my own game right now
Jason – there's no game left it's studying
Justin – I'm in my own head.. distancing myself.. playing my own game it's me vs whatever.. it's me vs y'all in the end
Jason says Justin has been acting like a a$$
Jason complains that Justin never read his letter in front of him but read it to Morgan and Kryssie..
Justin tells him it's not like that
Kryssie starts barking about Justin not cooking the turkey yesterday.
Jusitn leaves.. "I don't got to talk y'all i don't got to pretend"
Jusitn leaves to the backyard..
Jusitn and Kryssie saying that Justin doesn't need them anymore and is therefore not wanting to be their friends.
Kryssie – I hope you come to the final 3 with us and we destroy you
Kryssie and Jason hate Justin now.. constant bashing about everything he's doing. Kryssie brings up Justin always talking to the cameras says that fans don't like that they think it's hurting him more.
Jason says Justin talking to the camera is bad game play.
Jason says in the live feeder world he would be annoyed by Justin but plenty of people won't be.
Jason – he doesn't know the audience he's pandering too.. I know the audience. (Maybe Jason and Kryssie are playing this up in the case Justin gets to final 3)
Jason brings up Paulie "He's a big d1ck"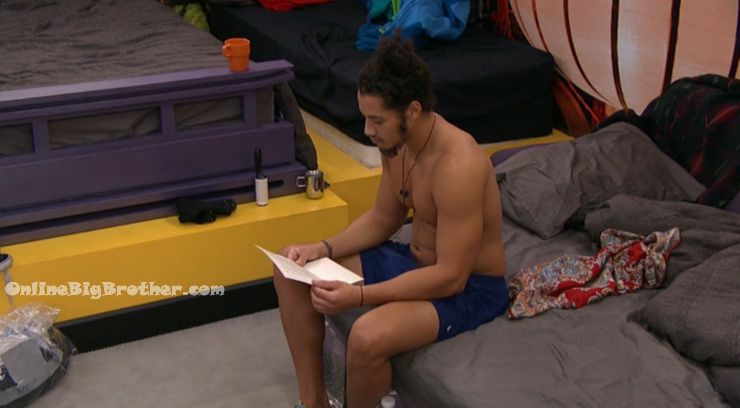 6:10pm
7pm Jason, Morgan and Kryssie are in the bedroom talking about the things they miss and how they're excited to seen the evicted house guests again.

9:10pm
Jason heads up to the HOH room. He looks at the house guests photos and reminisces about the season.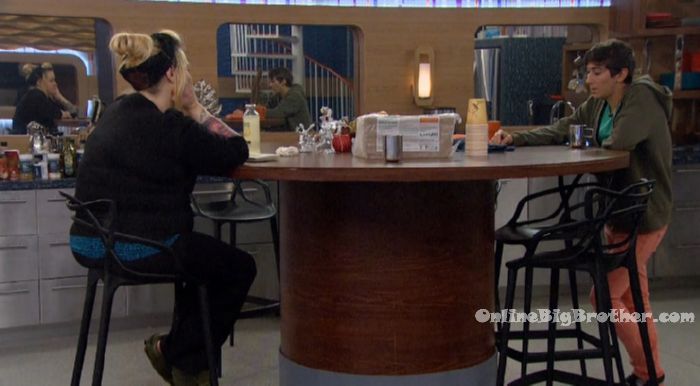 11pm
Jason and Kryssie are in the kitchen talking about what they wonder will happen over the final days of the season. They talk about how they had their final live DR.
12:45am – 12:55am Jason and Kryssie are in the HOH room eating ice cream.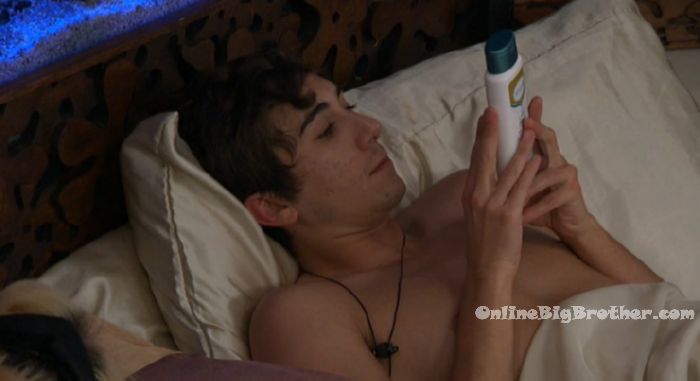 jm
1am Justin is in the kitchen talking about his family and life outside the house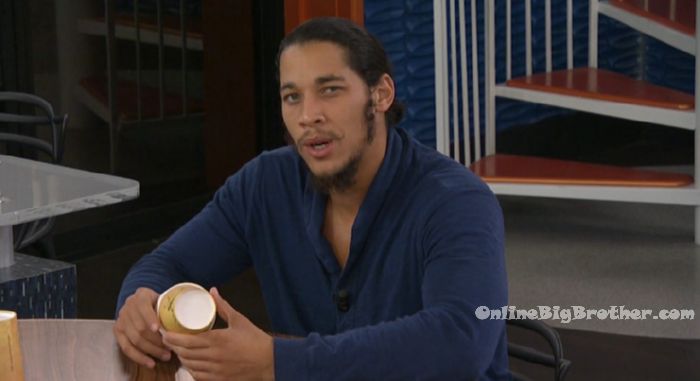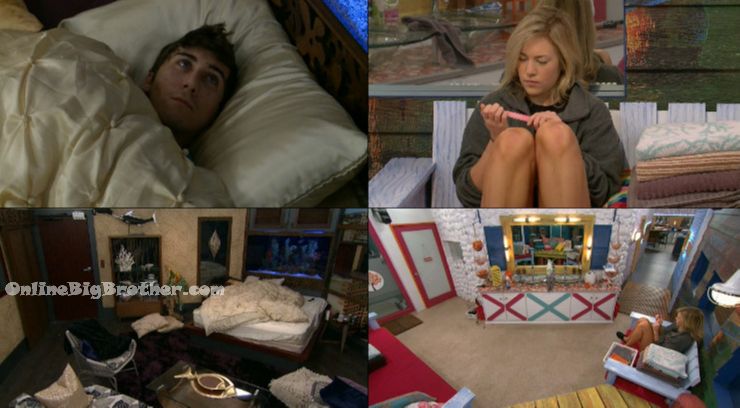 NOON Sat 11/26 Nothing much going on…