Results from the Eviction Episode
Everyone but Maddy, JL and Ria voted out Mike.
Sheldon won the Head of Household
Have nots are Kyle, Maddy, Angie, Vanessa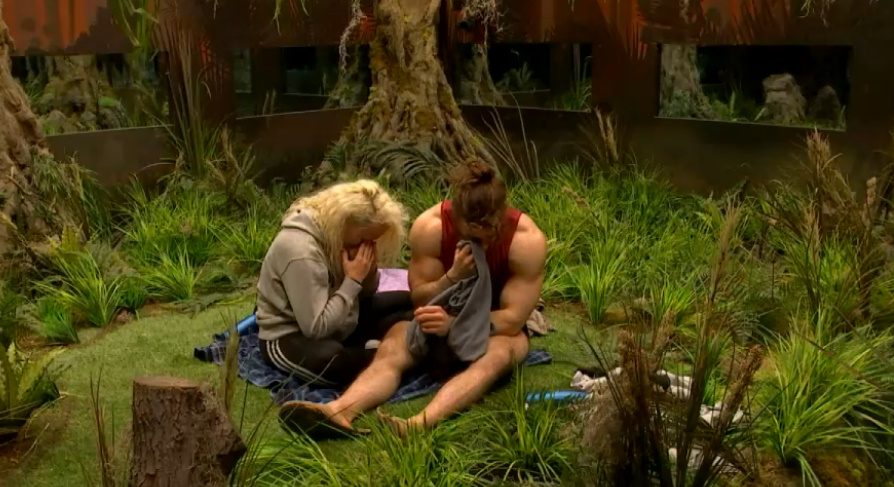 9:47 pm Kyle, Vanessa and Brooke
Kyle is crying, he's on slop again and feels like Mike painted him as a bad person. Kyle also misses his wife and kids.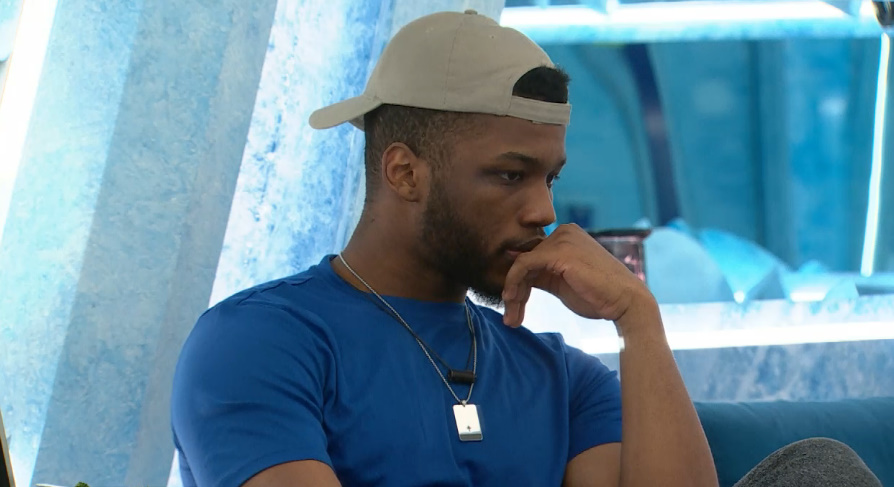 9:53 pm Brooke and Sheldon
Brooke saying that Kyle is the biggest target in the house.
Brooke says the only person that put balls in her and Kyles tube was Ria
Sheldon – Maddy, and Rianne are probably going up.
Brooke is concerned about Kyle because he's on slop and it gives him a shot fuse
Sheldon – plus he's the house target
Brooke – f** is Carol ever a loose cannon with information
Brooke says she's had a conversation with JL
Sheldon says he loves the guy and doesn't think it's good for any of their games for him to be nominated. He doesn't want JL to know he's safe yet.
Sheldon says if they didn't have their alliances already he could see them having a final 3 with JL.
Sheldon says it gets ugly if he puts the two girls up and Veto gets played.
Brooke – Minh
Sheldon – Minh might go home
Sheldon – Carol isn't mentally tough enough to be a pawn
Sheldon – who do you want out more Rianne or Madeline
Brooke – Rianne
Sheldon agrees.
Sheldon mentions Angie as a possability for renom.
Sheldon – now we're a duo
Brooke says Rianne will put up Brooke and Sheldon. She's the only player.
Brooke – her and Kyle are still good
Sheldon wanted Maddy out last week but now he sees how much of a loose cannon she is.
Brooke says JL is trying to break free from the girls.
They agree Rianne is the only person in the house that will put them both up.
Sheldon isn't worried about Maddy winning she would put up Chris, Kyle or him. He thinks the votes will be there to keep him over the other two guys.
Sheldon – Maddy is just destroyed
Sheldon says after this week he wants to sever the house's perceptions that Kyle is his boy.
Sheldon says he's taking Maddy to the WEndy's.
Angie joins them.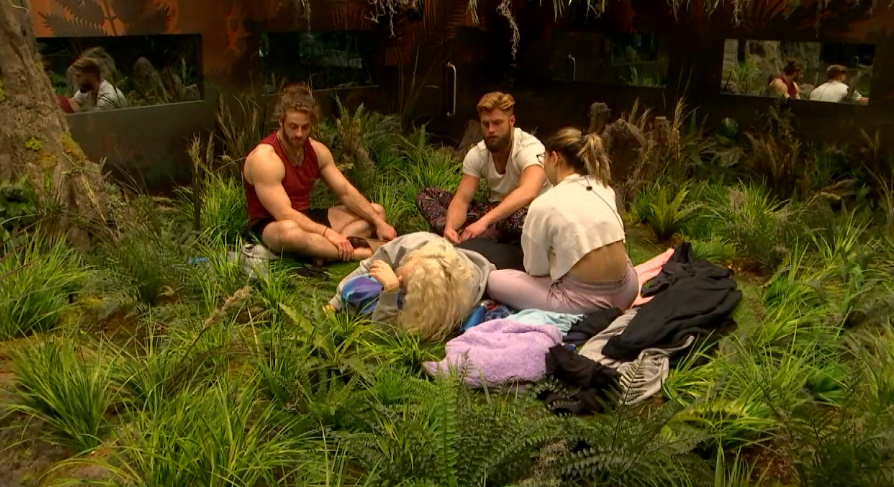 10:20 pm Chris, Vanessa, Sue, Kyle
They talk about their "solid Four"
Kyle and Vanessa talking about targeting Maddy first in the competition.
Kyle says that him and Vanessa took the majority of heat last week.
They talk about Sheldon putting up 2 of the three and if veto is played they'll backdoor the third one (JL, Maddy, Ria)
Kyle – Signed sealed delivered.
They go on about an easy week.
Kyle, Chris, and Sue all want JL gone.
Kyle – Maddy is broken
Sue – so we're not dealing with Minh
Kyle and Chris say no they need her
Sue is worried that Ming talks sh1t about her all the time.
Kyle – we all know her game it's full of sh1t
Chris brings up Minh saying her strategy during the HOH was to go after Angie.
Kyle – I'm glad that moppy a$$ b1tch is gone, dude.. (mike)
Sue – they play the victim so hard it makes me sick
Sue says Jamar f**ed her during the HOH
Minh joins them
Kyle says Jamar was just going crazy out there putting balls everywhere.
They go on about Maddy calling people out for lying and how hypocritical she was.
Vanessa – I'm sorry you don't know how to play the game.
They talk about how Maddy was offering them jury
Kyle – I'm sorry you guys are idiotic
Minh – YOu call me a piece of sh1t and toxic trash.
Kyle – I'm a bully because I wanted to bro out with JL
Kyle explains he went to talk to JL to make sure everything was ok 'We hug I leave then Micheal is running around Kyle just cornered JL in the pantry he's bullying him"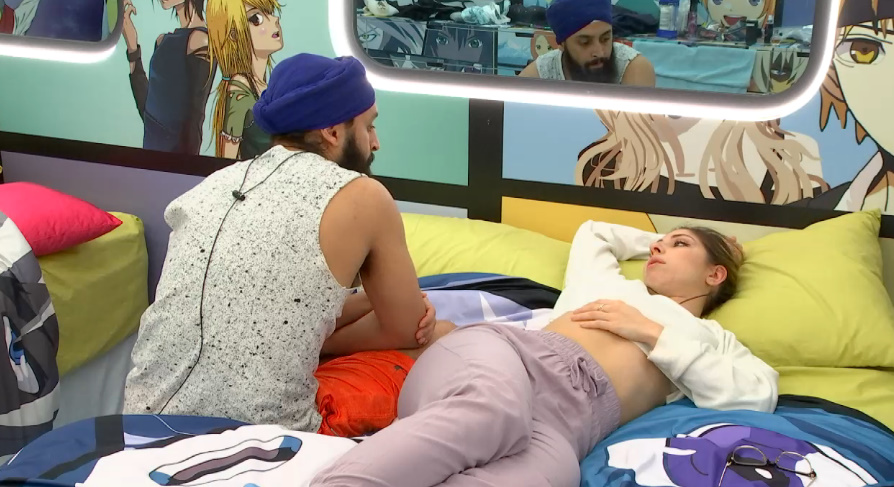 10:36 pm Sue and Hira
Sue is pissed off that Jamar for putting in so many balls in her tube during the HOH. She had told him she really wanted to win the this HOH
Sue thought they were all on the same team.
Sue – he's so aggressive when he talks game.
Sue – it's shady bro
Hira – when it gets down to five. I got you, you got me
Hira says he only put his balls in Sheldon and Brooke because they and the least balls in their tube
Sue says she feels that Jamar was personally attacking her. Says he put 4 in at once.
Sue – that is why I lost because of him one of my closest allies.
Sue says she's glad Shells won though.
Hira says he talks the most game to Sue says Jamar and him always talk about what is best for their group.
Sue asks him when he was on the block did he pitch to Maddy and all them to work with him.
Hira says he wanted to make sure they knew he had no plan to target Mikey and JL. Says he never made an alliance or anything just wanted to make sure they knew he was blindsided and needed votes.
Hira says everyone that was close to Kyle was dragged under the bus last week by the four.
Hira – Kyle ran the entire show last week.. he's the one that put me up.
Sue says the three are going after Kyle, Chris and Vanessa.
Hira – I know you say that you're close to Chris but he flirts with all the girls.
Hira – Kyle, Chris, and Vanessa (are a group) the three wildcards and Minh, Carol and Angie.
They agree Minh always comes up to people asking for alliances.
Hira – I have a final 2 with her
Hira says they need to keep the two sides equal in power. Explains Maddy, Ria and JL are weak now they need to take out someone from the Kyle, Chris side.
Sue – I think Shells will put up 2 of the three
Hira doesn't think that's a good ide they need to convince Sheldon. What happens after that three becomes 2 people it'll be too weak people will start looking at other people for targets.
Hira says Kyle's target will shift to their five.
Sue – I'll talk to Shells tomorrow
11:12 pm Hira and Vanessa
Hira – just so you know if I had won you would have never touched the block
Vanessa – thank you and same.
Hira – as much as this whole crossfire
Vanessa stresses how she's not "intertwined" with anyone she's playing her own game. Adds that early on she got linked together with Kyle.
Hira mentions how everyone is going to be hurt by somebody. Says he felt bad putting those balls in her tube.
Vanessa – literally that is what we have to do.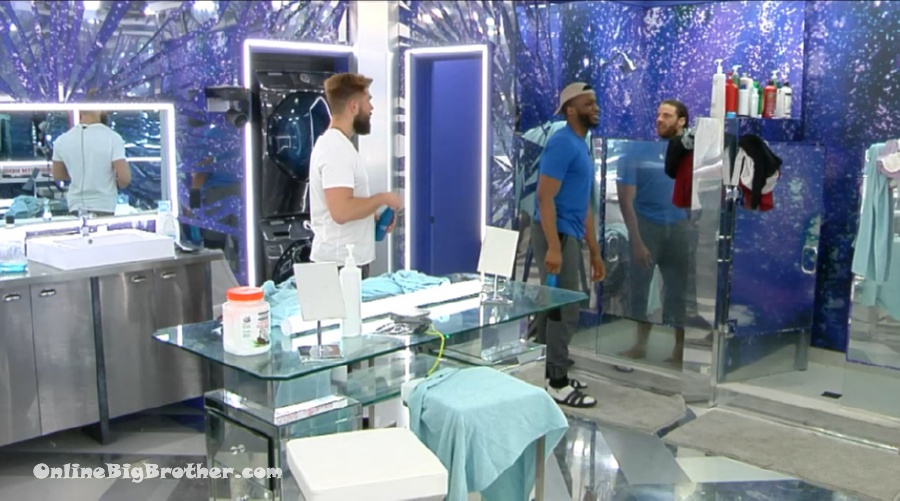 11:21 pm Bathroom Sheldon, Chris, and Kyle
Sheldon – we did it
Kyle – the girls?
Sheldon – at the moment we'll talk about it and we actually have f**ing time to talk about it
Sheldon – I'm so sorry you're a have not again
Kyle says a lot of the negativity is gone from the house now that Mike is evicted.
Sheldon says you kinda feel sorry for him now.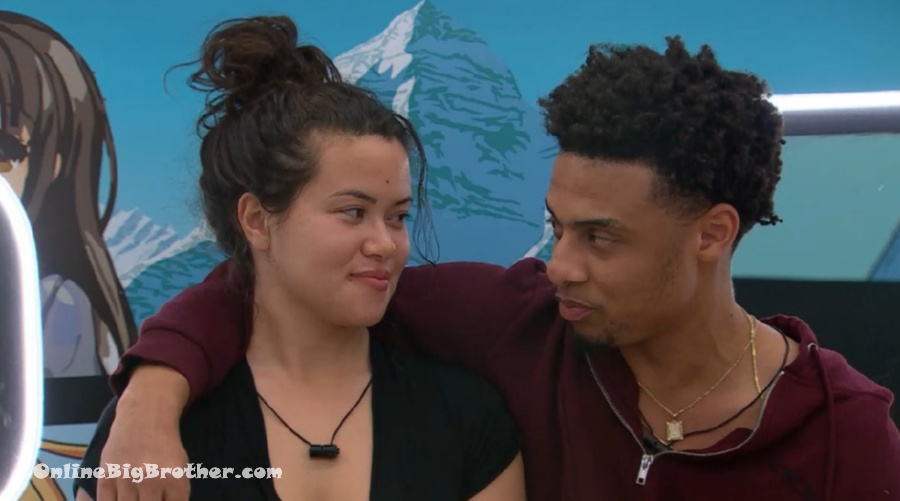 11:40 pm Chris, Vanessa, Jamar, Carol and Minh
Minh-ly explaining why it was easy for her to put her balls in Angie's tube.
Minh – it's easy to choose her. I don't want her to win HOHand I knew everybody would forget about her because there's bigger targets in the house
Vanessa – you already know she hates you so you had nothing to lose
Jamar – why do you think she hates you
Minh – Umm.. I think she's jealous of me
Minh – probably because I told her she was a floater and a pawn
Jamar – when did you tell her that. to her face?
Minh – no I told her behind her back and she found out and I confronted her and said Hey you want to talk
Minh – I said Hey by the way you're not my target and she's like but why is my name coming out of your mouth because I like see you as a floater and a pawn
They laugh
Jamar – you're being honest
Minh – but you're not my target don't worry
Minh – she was just seething. And when she thought I was going to get backdoored I saw everyone reactions YO this girl was so pissed.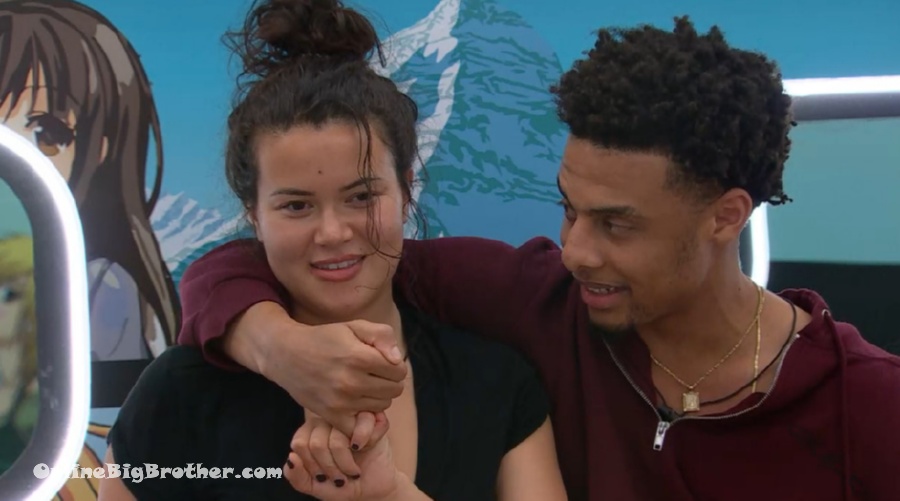 Jamar – Why do you think she's jelous of you
Minh – I don't know maybe becuase she thinks you're cute and she likes you
Jamar – yeah
Minh – and shes sees you flirting with me
Jamar – she likes white boys
Carol – she says she always ends up with white boys
feeds cut ..
When we're back Minh and Jamar are pinking swearing
"Whoever gets who out first. If I evict you on my HOH you got to kiss me on the way out if you evict me on your HOH I'll kiss you"
"You gotta suck it up and not be bitter and take the kiss"