Head of Household Winner – Nicole
Nominations – Christmas and Memphis
Power of Veto holder – Nicole
Power of Veto Ceremony – Nicole did not use the power of veto.
Live feeds —-> Grab your Live feeds here. Try it free.
Rank the houseguests —-> Big Brother 22 Ranking
Spoilers – It's been extra slow today with a nice serving of "Stars" Still looking like Memphis is going to be evicted.
12:35 pm Zzzzz…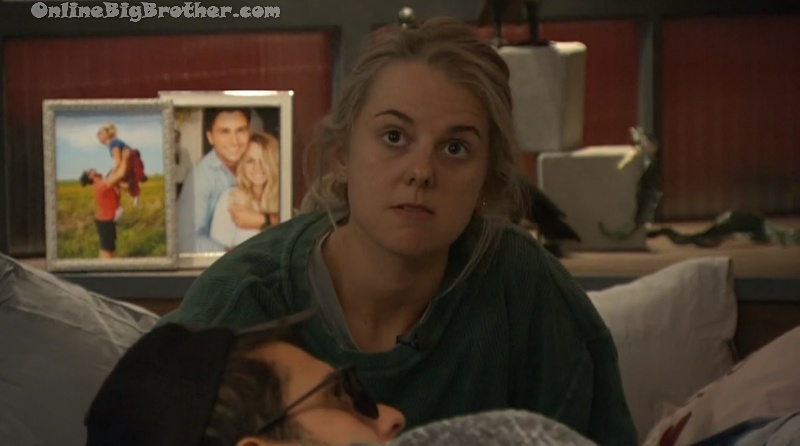 1:45 pm Nicole and Cody
Nicole – Christmas is really good at staying calm on the block. It really surprises me.
Cody – every time she's on the block she's being told she's good. She should have never been told she's good this week we should have let her spiral out of control.
Nicole – you still could make her
Nicole – I did tell her she's not my target.
Cody – you didn't have to
Nicole – you don't understand the pressure she was trying to put on me.
Cody – to get me on the block? all you should say is you literally tried to take me out last week why would I put anyone but you on the block.
Nicole – I did say that at first.
Nicole – I told Memphis she's my target.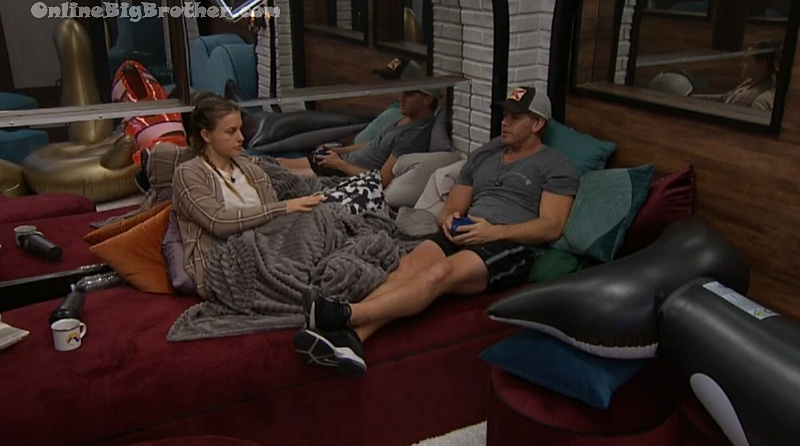 2:28 pm Christmas and Memphis
Memphis says he doesn't want to say something to her that changes how she plays her game. He wants her to play her own game.
Memphis – I'm a bit proponent on take your line play your hand do your thing if it doesn't work it doesn't work. Don't take what I say I don't want to switch something up that you have
Christmas says she felt that Nicole was really considering their offer.
Christmas says they stopped talking game at a certain point.
Memphis – the committee no..
Christmas – me and Cody stopped talking game. While you were HOH I voted for her to go
Memphis – yeah
Christmas – we hang out all the time. no matter how much it benefited her she was still trying to get out a pair. Why not friggin Enzo or Cody..
2:30 pm
Christmas grabbing some inflatables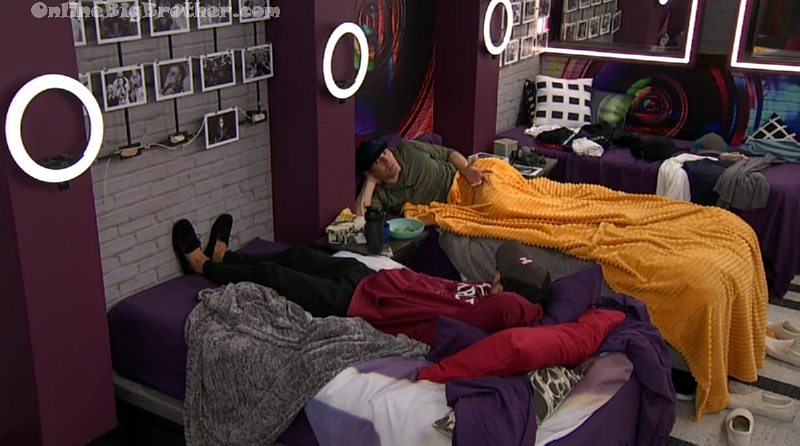 2:35 pm Enzo and Cody
Running through what would have happened if Enzo had voted Nicole out during the triple.
Cody – Tyler would have won that HOH and Dani would have went anyways.
Enzo – so dave would have been in the final 6 then.
Cody – I would have won the next HOH
Enzo – you would have put up Dave and Tyler
Cody – no I would have put up Christmas and Dave and Sent Christmas home
Cody – would have been you, me and Tyler.. and Memphis in the final 5, and who wins that HOH who knows
Enzo – who the f*** knows I think we played it right we're this close to the final 3 so we played it right.
They agree Tyler had something with Christmas and Dave.
Enzo – them three had somethign.. something tight.
Cody says Tyler would have gone to Memphis and kept Christmas "Christmas would have stayed it would be Tyler, Memphis, and Christmas in the pumpkin competition and I would have been on the block"
Enzo – we played it right
Cody – we played it real right


Memphis joins them.

3:30 pm Memphis, Cody, and Enzo
Talking about restaurants and what their plans are after the show.
3:30 pm
Christmas grabs some inflatables to take back
3:40 pm Feeds go to stars WHen we're back all feeds on Christmas in the key room.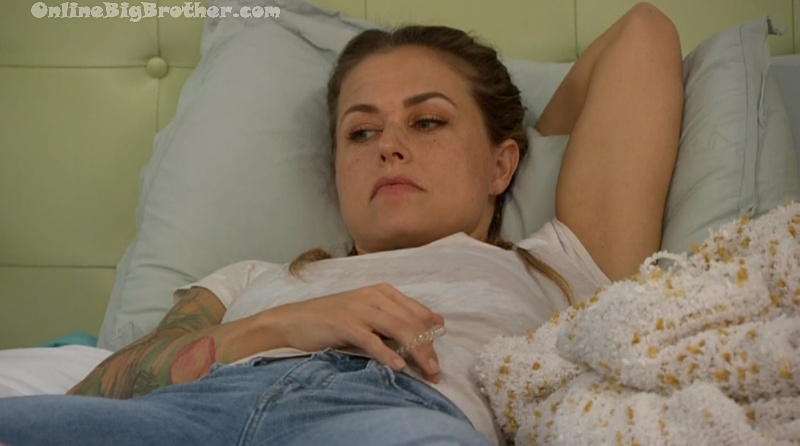 4:00 pm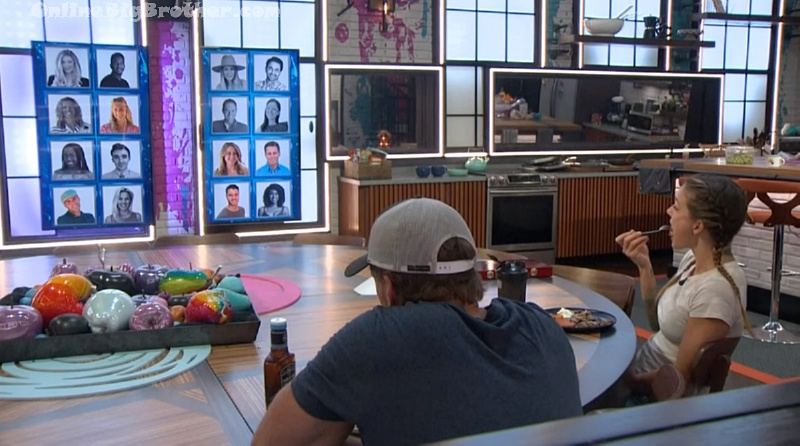 5:00 pm Dinner time.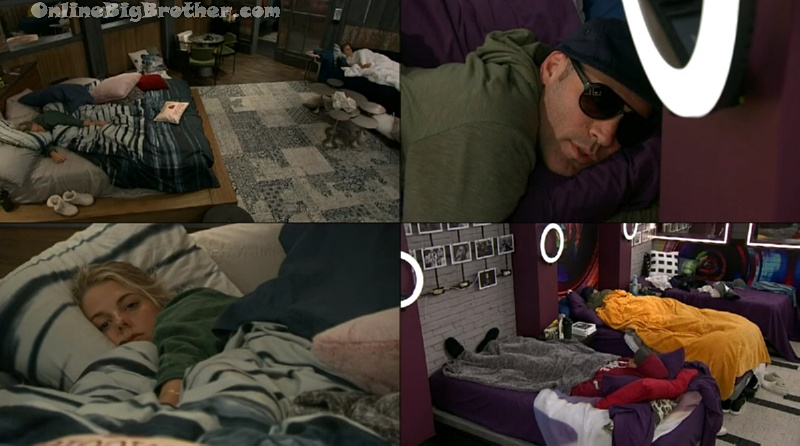 6:00 pm Sleeping
7:50pm -8:35pm Pizza and backgammon. Cody gets frustrated that Christmas beats him at backgammon. Cody – is it 10pm!? As soon as its 10 I'm going to bed.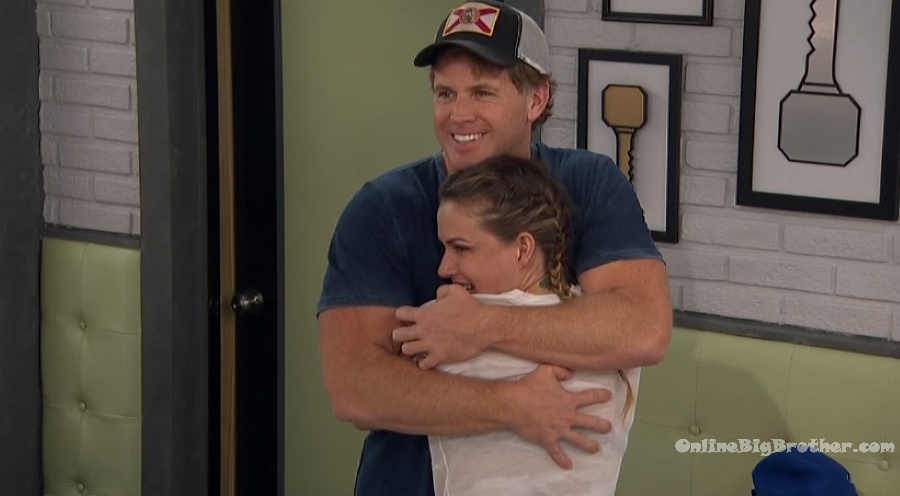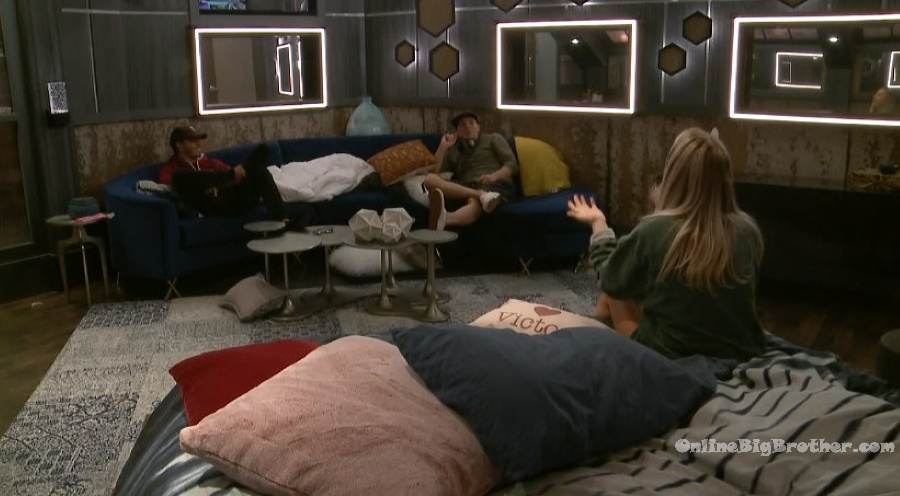 8:41pm HOH room. Enzo and Cody.
Enzo – Damn I feel bad YO! We have to tell Memphis. Nicole said that Christmas told her that I'm voting for her. Cody – why did you tell her that?! Enzo – I didn't tell her. I told her to go talk to Cody. And you didn't talk to him. Cody – Nicole told me that Christmas said that Enzo told me that Cody voting to keep me because I am less of a threat. Enzo – maybe I did tell her. Cody – you definitely did tell her! You're a f**king idiot. Enzo – Maybe I did tell her.. I swear to god I don't think I did yo! Cody – I think you f**king did and I don't have to know. Enzo – I just want to get rid of her (Christmas) YO! But you guys want to keep Memphis. Cody – I'll get rid of her. Tell her to go. Enzo – she is just all over the f**king place yo! I don't trust her. She is just everywhere yo! I know you're tight with Nicole but I don't think she will take you to the final 2. Cody – Maybe she will take you. Nicole joins them. Cody – I want to blindside him. Nicole – then lets just do that. Its safer. Enzo – he's going to be mad at everyone. Cody – I don't think he will be mad. I think he is going to be a good sport. Cody – lets do it this way, if she doesn't come talk to me then we vote her out.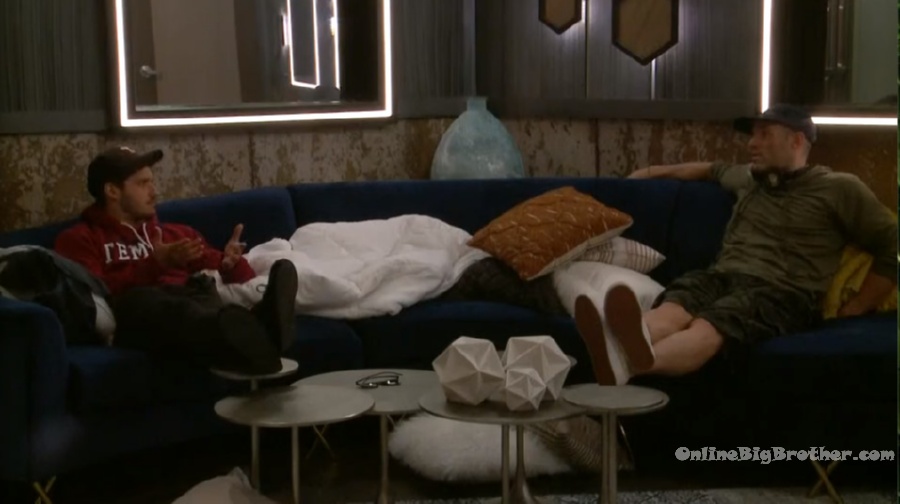 10:30pm Enzo and Cody playing chess.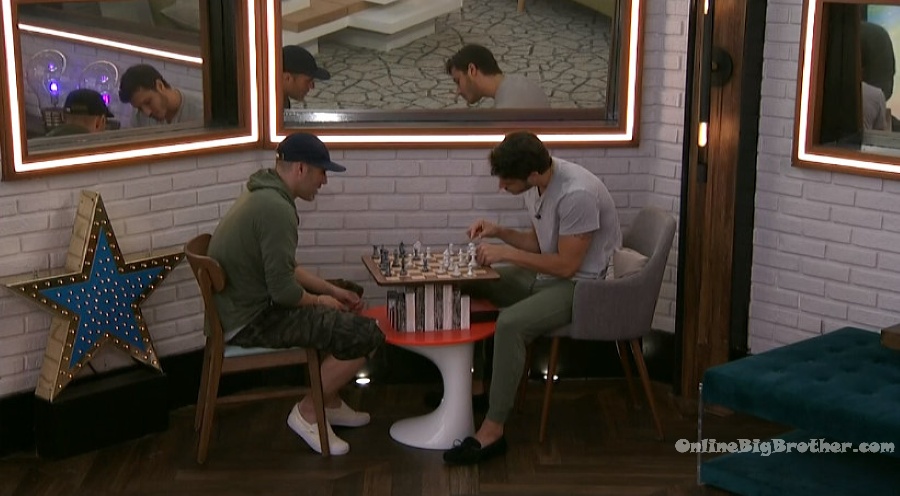 11:30pm All the house guests are sleeping.