POV Holder:
?
Next POV
?
POV Used
?
POV Ceremony
?
HOH Winner:
Sabrina
Next HOH:
Next HOH is final HOH
Original Nominations:
?
Current Nominations:
?
Have Nots
None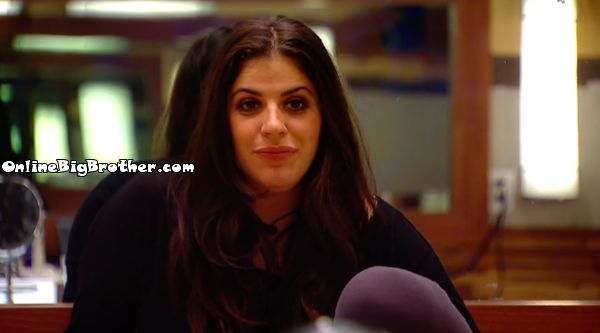 11:20pm Bathroom, Neda, Sabrina and Heather
Sabrina says her sister was going to send her secret codes in the HOH letter. All she was able to get from it was that Canada likes Sabrina all along Sabrian thought Canada hated her.
Neda – "Think before they did.. I think they really disliked you.. maybe not hate.. Hate is a strong word"
Neda about the fans "We're not real people to them we're characters.. we're not portrayed as real people we're portrayed as the extreme sides of their personalities.
Neda asks if there was anything secret in the letter. Sabrina says there was nothing else.
Sabrina – "how epic will it be final 3 girls"
Neda – "that would be sick"
Heather – "it would go down in history"
Sabrina – 'How cool would that be final 3 girls.. "
Neda – "Has it happened ever before.. "
Sabrina doesn't think is has ever happened.
Sabrina says if Adel would have stayed and won it would have be Heather and Neda nominated because Adel wanted to take Jon to the end. Heather kew that is what Adel would do this is why Sabrian was kept in the game.
Sabrina says they should go over scenarios. Neda says at this stage it's a moot point.
Sabrina – "So you don't care about going up"
Neda – "Does it matter"
Sabrina – "I think so"
11:41pm Sabrina and Heather
Sabrina says if Jon gets Veto he'll vote out Heather. Heather agrees says if she wins Veto she'll take out Jon but she's not sure what Neda will do. Heather says if she stay on the block and wins the POV she'll leave the nominations the same. Sabrina wants to know Heather's commitment to final 2. Heather wants their final 2 to be real but it has to be 100% for Sabrina for it to be 100% for Heather.
They agree Jon will win.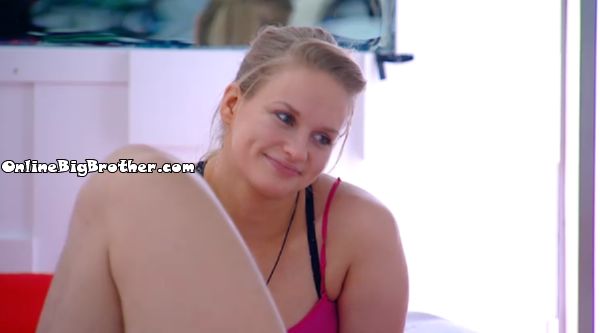 11:54pm Heather and Jon Bedroom
Talking about how Sabrina winning HOH might be a blessing in disguise because it gives them the option to get NEda out.
Jon – "Our best chance is each other"
Heather – "It's awesome"
They talk about how they've had a final 2 deal since day 1 and Neda and Adel never knew anything about it.
Heather – "Jon it is amazing"
Heather thinks Jon will win Veto.
Jon says he loves Neda he really does but when it comes to 100 thousand dollars and the game taking Neda to the end is not a good idea. Jon doesn't think Neda is good for Heather final 2 as well.
Jon says Neda played a perfect game theres no reason for him to take Neda to the end.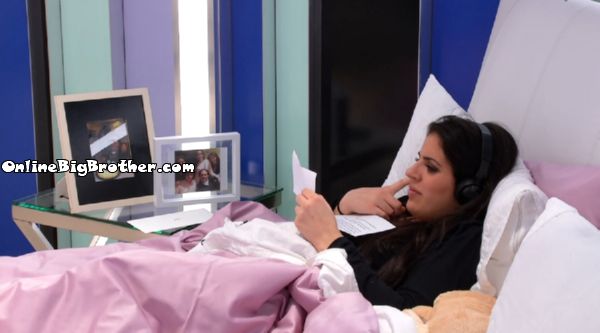 12:05AM Sabrian in the HOH Telling the camera "Dreams do come true Canada"
She starts reading the HOH letter looking for secret clues.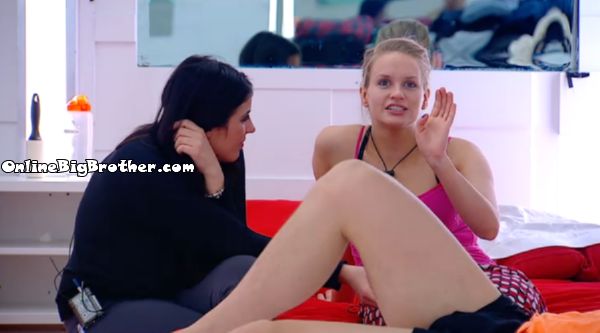 12:11AM Chit chat
Neda joins them and they start speculating about how the last week will go done. You can hear Neda say periodically to Jon "Get your hands out of there" (away from his ball area)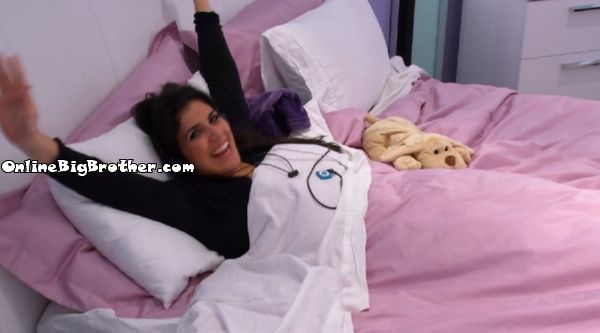 12:34AM GREMLIN in the HOH once again
"GOOD NIGHT CANADA.. I"M HOH"
Sabrina says goodnight to her family.
"Thank you god thank you jesus for this blessing"
[polldaddy poll=8014722]
Share it YO!!
Tweet