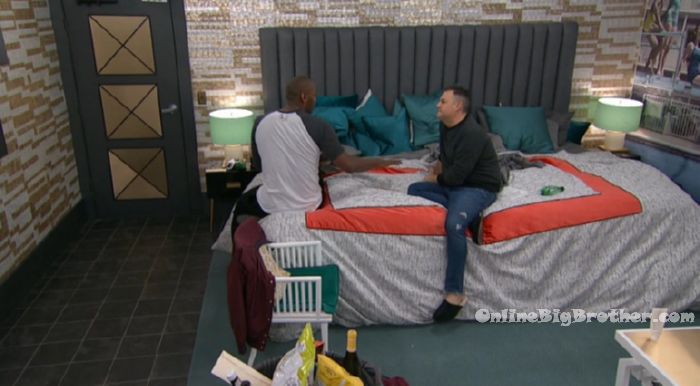 Try the Live Feeds FREE for 7 DAYS! Click here for your: FREE Trial

5:18pm HOH room – Metta and Ross. Metta – obviously everyone knows I want to go home. I'm not involved with the alliance deal, I am only involved with you. So our deal still stands if you need me to stay, I'll stay. Ross – I will always keep my word with you. If I have to… I can't win HOH again but I will push, push. Metta – if you need me here I will stay and try and clear a path. Do what you've got to do. Ross – who do you think I should send home? Metta – honestly, I want to go home. It would be in my best interest if you put me up… but for you .. you've got to get rid of Shannon and James. I am sorry, if you want to try and win this sh*t. If you send me home now, then you still have them. Keshia and Omarosa aren't threats to you right now. Those two are the threats .. but if you do that you're shaking things up and things are going to get a little tasty. But it would be great tv for you… who gives a f**k. Ross – they're going to come after me hard core! Metta – they're not going to go after you. They're going to go after Omerosa or Shannon. You've got more allies here than anyone. Ross – but its revenge. Metta – either they use you and you do what they say or.. you get right to work. You need to send one of the power players home. And that's me keeping it real with you .. if you want to win! Metta – I would love for you to send me home.. but that's not going to help you. Ross – if I get out someone who is strong and who is after me like Keshia or Omarosa .. everyone is going to be after them anyway. Metta – If they don't get rid of me .. I don't trust them too much .. so I am going for them the next HOH. And then I am going to try and put up those two (Shannon and James) because I can get rid of one of them. Then I can have a meeting with everyone and say hey listen fair game .. I am out.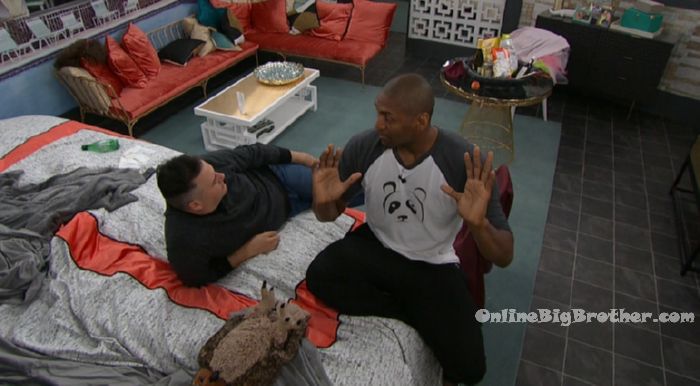 Ross – I think what I might do.. I am playing a specific way and me putting those two up (Shannon and James) would be me playing a completely different way. I think I am going to have to play my way. Metta – Yeah, you should but it would be a hell of a statement. Ross – I met with the whole alliance and asked them who they wanted and it was unanimous. Metta – them two? (Keeshia and Omerosa) Ross nods yes. So I can say that at the meeting and not get all the blood on my hands. Metta – yeah, if that's whats best for you. Ross – but you know.. Omarosa is never winning this game. Metta – if I stay, I am going for the HOH and putting up two people who are in my way.
6:25pm – 8:10pm Big Brother blocks the feeds.
8:45pm In the bedroom. Marissa, Shannon and Ross. Marrisa comments on how if she didn't take any of her meds she would get to go to the hospital. Just for one night! Ross – give me all your medication, I'll take it. Then we would all get to go to the hospital. Shannon – what if we put everyone's meds in a pile and then just pick one? Ross – we don't joke about that. No joking, no joking.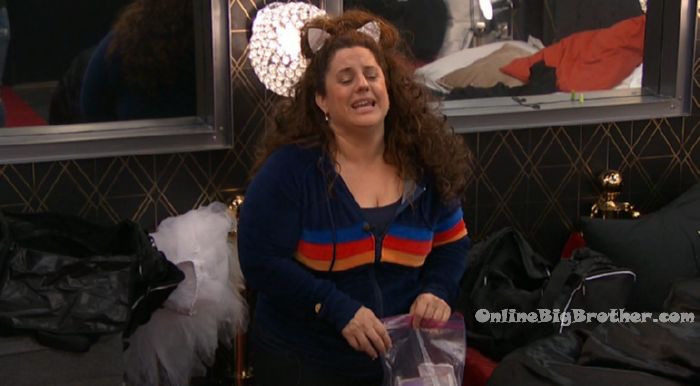 8:55pm Ross and Brandi.
Brandi – We're in a position where we have a solid alliance. Just like Metta called it out what is happening. Ross – what did he say. Brandi – he was you're going to put Keeshia and Omarosa up. Then we vote Omarosa out. Then they're going to get Keshi out. Looking at Omarosa and when you were talking. She looked so nervous. I think she might need some meds. Ross – don't say that. You have to be careful. Brandi – no a xanex. Nothing crazy.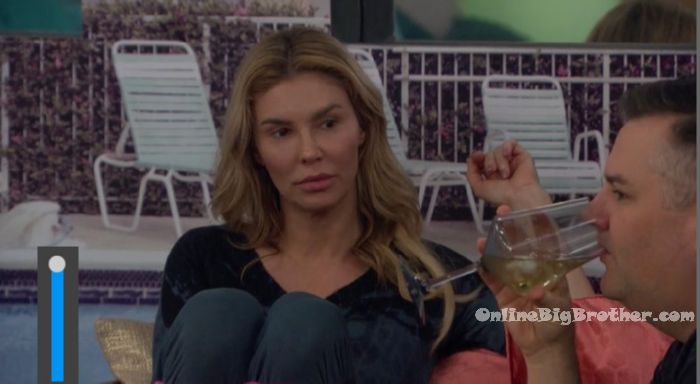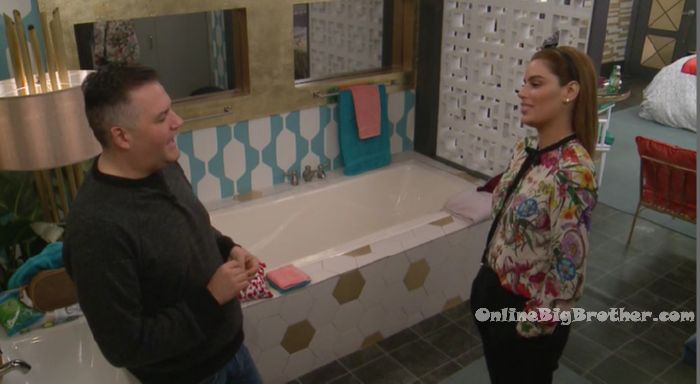 11:45pm HOH room – Ari and Ross. The feeds switched mid conversation. Ross – Omarosa. Ari – so now you feel guilty? Ross – no, I feel confused. Ari – don't be confused. She knows what she is doing. Ross – it was just so sad today. It came to fight when she came and poked me. I was really proud about that. She can get you off your game and poke you. Ari – she was working in the white house.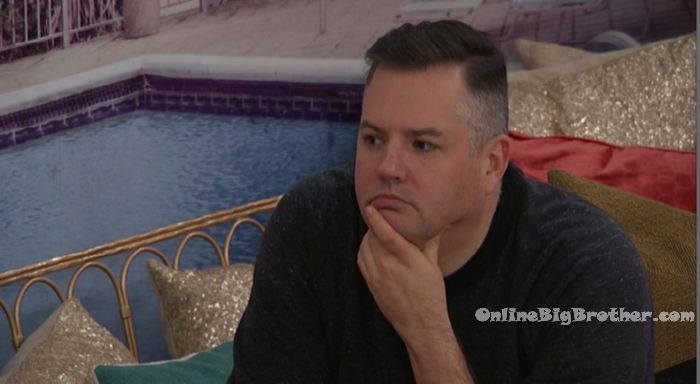 12:24pm HOH room – Ross and Marissa. Ross – I think we should just play hard. This is so fun! Marissa – Its so short. Its a f**king game.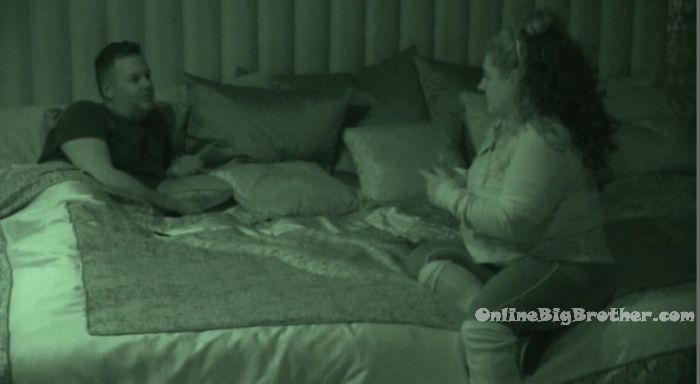 FLASHBACK and watch everything you missed: Live Feed 7 day FREE Trial!
Time to start ranking the houseguests on Celebrity Big brother. Nothing has changed with the ranking system since BB19. If you forget how it works here's the skinny.
You apply a ranking from 1-5 to each houseguest using one of these two pages: Voting (with images) and Quick vote (without images)
You have until the end of each day to "Lock in" your ranking. Each day the rankings are compiled and viewed on the grid.