Keshia and omarossa are nominated.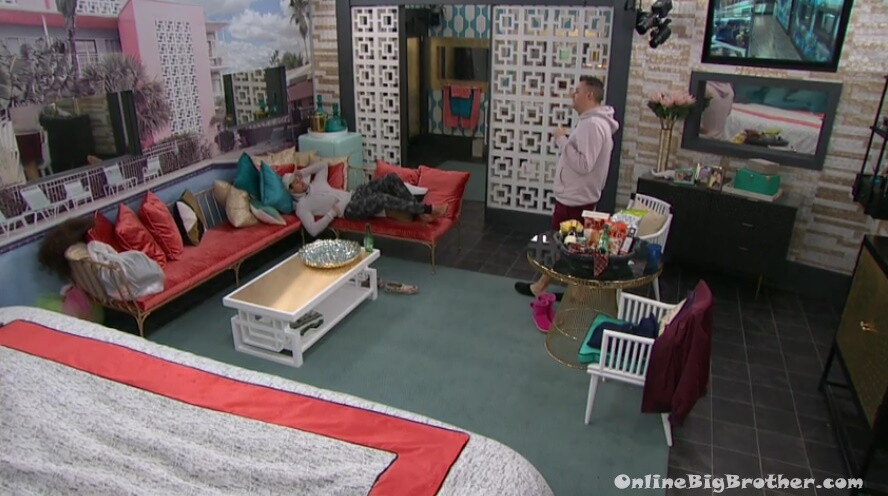 11:05am Ross and James in the HOH
James – we need to figure out a name and get that hashtag going
Ross – lets do that.. yeah..
Ross – next time them come up lets throw some out..
James- perfect..
They talk about how funny Meta is.
James mentions how there will be people salty near the end.
James says as long as people are friends in the end "the networking option alone is pretty awesome" (LOL it's a business trip)
Ross – I AGREE
Ross says he has 2 houses one in Palm springs and one not far from the Big Brother house.
They begin a conversation about real estate.
James says "No millennial is being groomed to buy and no one can afford it.. given how inflated everything is"
Jame s- so i'ts good to own
Ross – if you're lucky.. it's almost impossible in big cities.. it's so expensive.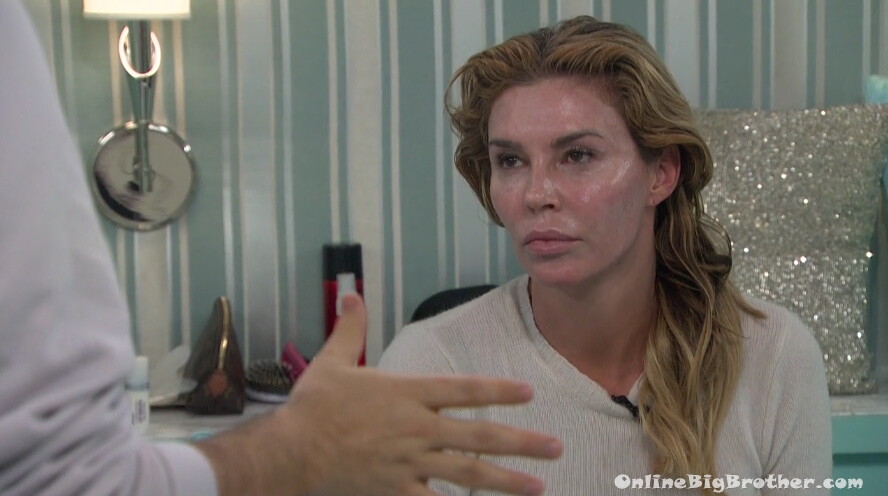 11:30am Ross, Brandi, Marissa and Ari
Brandi and ROss high five. Brandi wants to make sure they are still good.
Ross – James and Shannon think that I'm with them
Brandi – I think so too
Ross – The truth is I would rather go to the 4 with you guys
Ross – the truth is I'm letting them think I have a thing with them
Ross says he'll choose Brandi, Marissa and Ari over "Them"

They HUG…
Ross – I've never lied to you once..
Ross – this game is tough and we might look at each other and realize someone has to go..
Ross – I'm with you..
Brandi – we're more likable
Ross – one of them is going home.. James or Shannon the first chance the house gets..
Ross – After Metta it'll be one of us.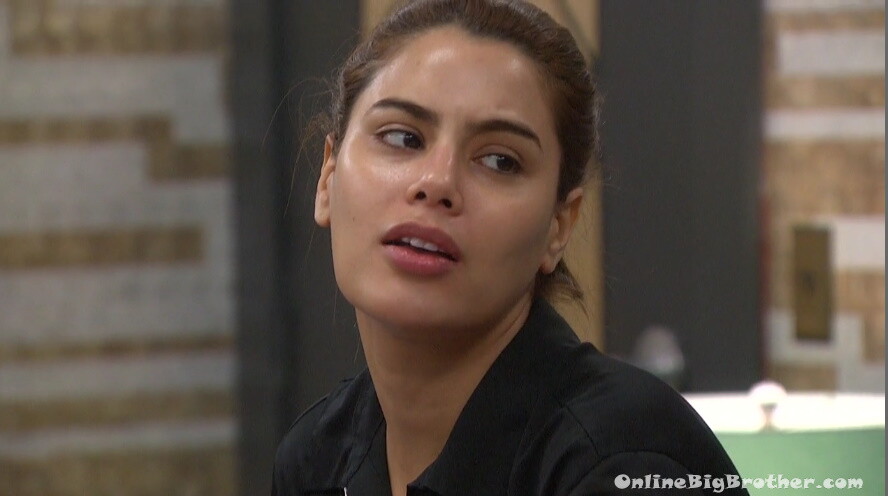 12:13pm HOH Brandi and Ari
Brandi and Ari talking about how they should have their own show..
Brandi – go around giving everyone make overs
Ari – can you imagine us making a show running around making silly faces..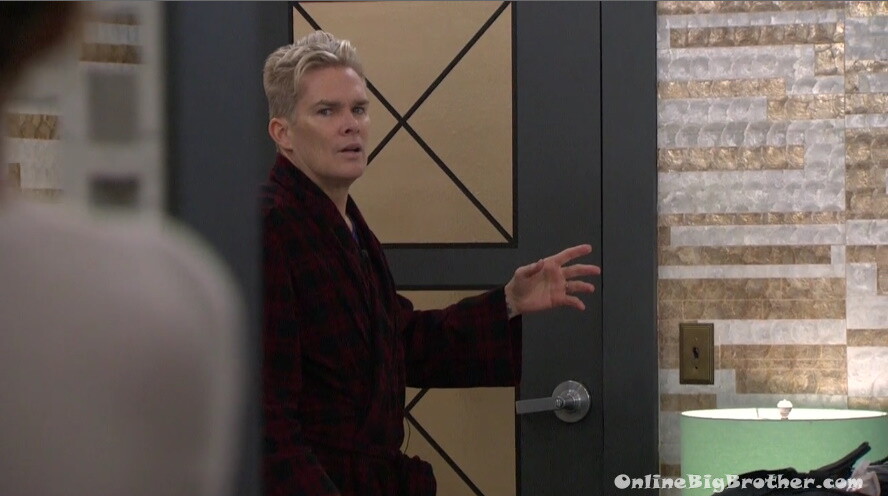 Mark comes in Looking for the blow dryer.
Mark leaves..
Metta and Marissa come in
Marissa – I told Metta we all feel the same we all miss our families.
Chit chat..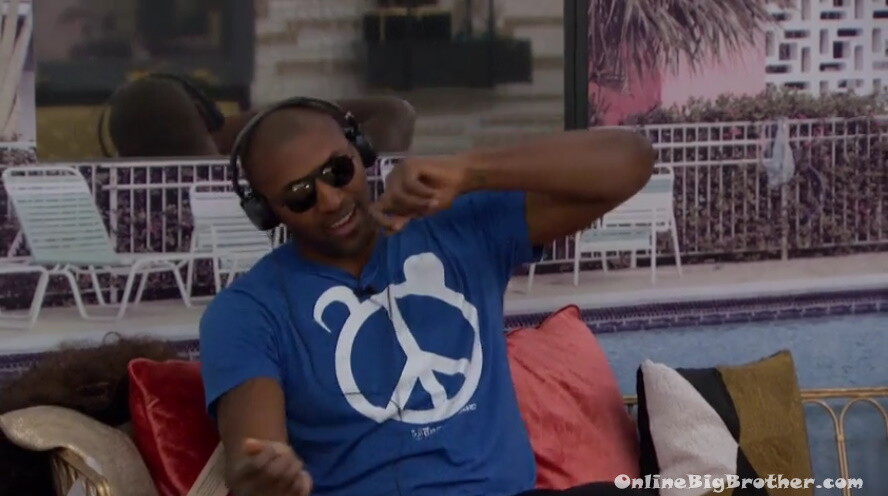 Metta rocks out..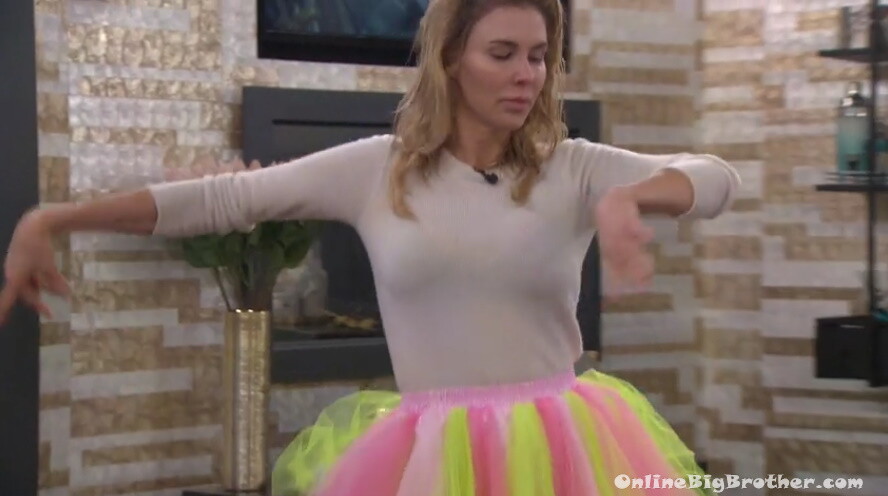 Marissa to Brandi – your t1ts look really good..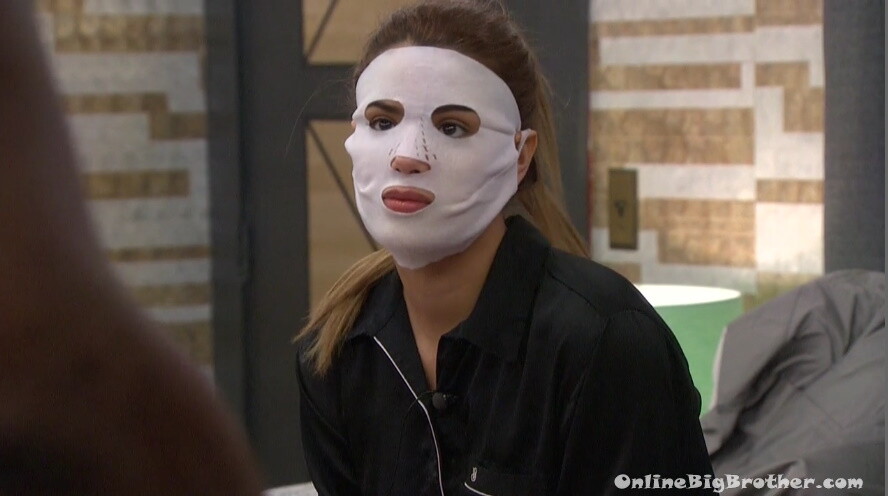 Ari's mask…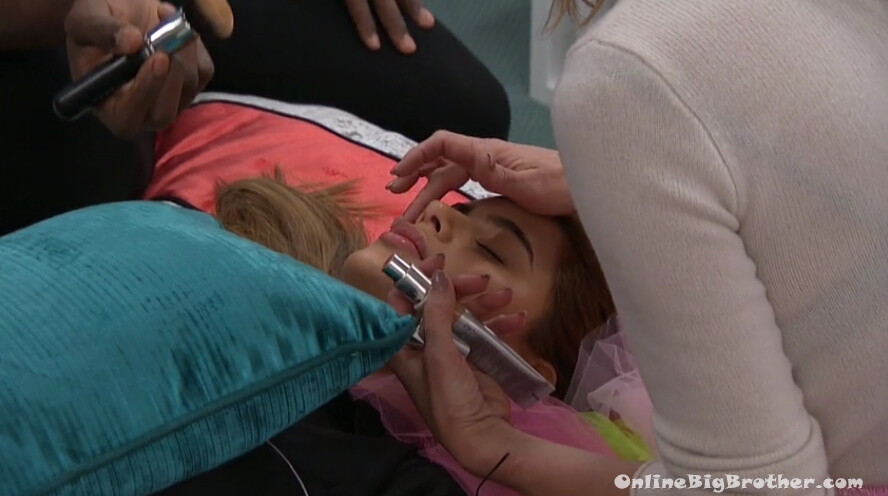 12:49pm HOH Metta, Ari, Mark, Marissa, Brandi, Ross in the shower
Metta is still applying the makeup.. THey mention putting more makeup on the T zone.
Mark tries to fit in..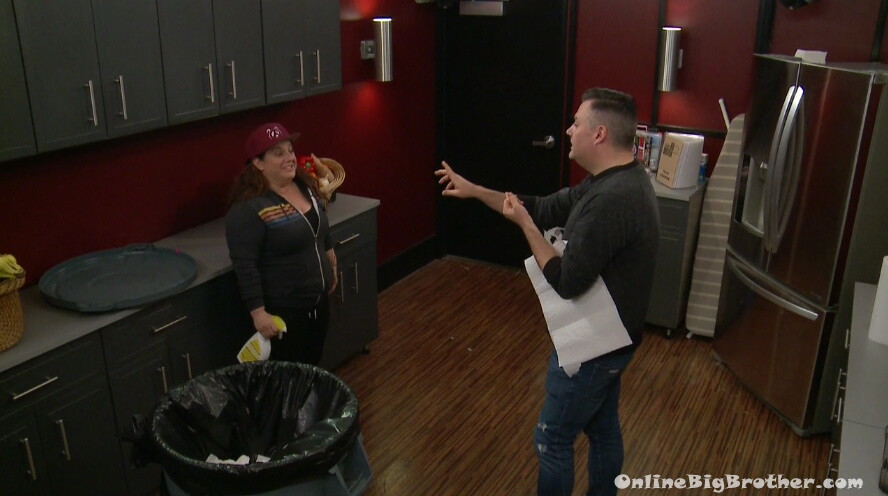 2:12pm Ross and Marissa Storage room
Ross – the point is to break them up Omarosa and Keshia because they are a powerful duo.
Ross – if Omarossa doesn't come back you no longer have to break them up..
Ross – if you were to break up anybody in this house who would that be?
Marissa laughs like a fool
Ross – listen to this… I put up Keshia and Metta and one of them wins and takes themselves off…
Ross Shannon
marissa laughs like a fool
Ross – listen.. Shannon lied to us about the Omarosa thing.. and she's playing harder than James.
Ross – if Keshia or Metta takes themselves off if one of us wins the veto…
Marissa – sure..
Ross – i can still nominate Kehsia and Metta and we can still decide down the road.
Ross says Ari and Brandi brought this Idea to him
Ross – I'm probably not going to do it but if Omarosa doesn't come back.. it's just a teeny tiny nugget of an idea.
Marissa laughs "James threw the competition to you because Shannon told him to
Marissa – the concern would be you put up Shannon James flips on us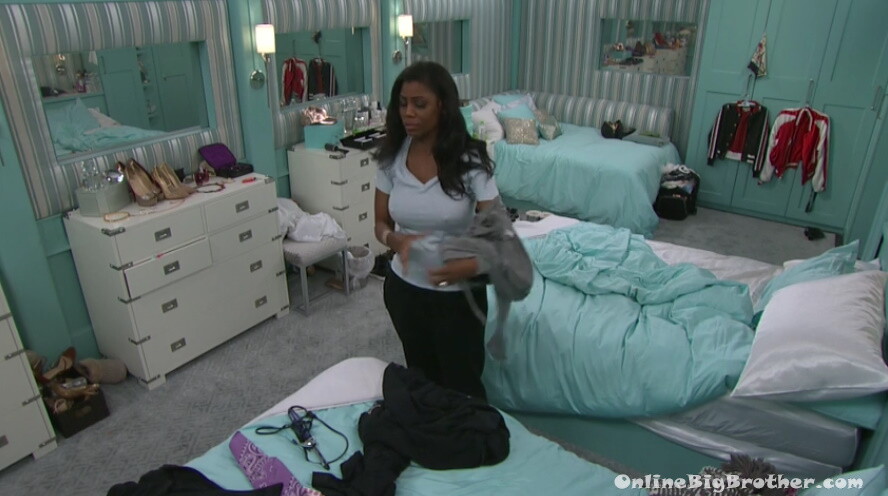 4:30pm Omarosa back in the house (apparently it's cold)
5:00pm Feeds are blocked (noms pov I dunno)
Share it YO!!
Tweet