Click here for your CBS All Access – Live Feed 1 Week Free Trial!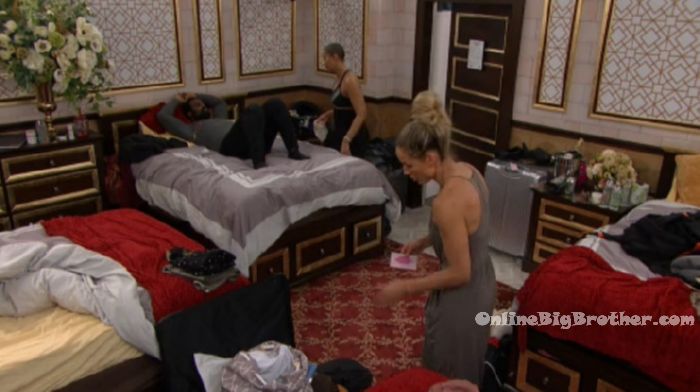 10:55pm The live feeds return. Bedroom. Lolo, Ricky and Tamar. Ricky has the HOH room key around his neck. Ricky won Head of Household! Tamar – I was so tired. I didn't get scratched up .. no wait I did! Lolo – that was a crazy day .. from last to first.
HOH WINNER: Ricky
11pm – 11:20pm Ricky – Kandi shouldn't have called me out that one time. Lolo – she shouldn't have done it. She shouldn't have done it on an eviction block. Ricky – yeah. Lolo – she shouldn't have done it on an eviction block. You saw my speech. One I knew I was low key kind of safe. AND I STILL was nice to Tom. You know. But thats just because I knew it could have flipped at the last minute… even though you said it couldn't have. And two that's a big platform to misuse. In my personal opinion. Ricky – yeah. She better win the veto or she is going home. I mean unless you guys save her. Tamar joins them. Tamar – on so many levels this was your game. Ricky – Kandi is in trouble unless you guys save her. I need your permission though. Tamar – you're HOH. Ricky – she called me out two times. She said I don't believe in alliances because they always backfire. Lolo – how are you going to feel being in the HOH? Ricky – I'm not staying up there. If you want it, you got it. Lolo – that room is toxic. What an incredible day. Ricky – you couldn't have written a better script .. like for Tom to use the veto. I put a bug in his heart and I was just hoping it would eventually detonate. Lolo – what was it? Ricky – just dropping … like Tom I really did give him sound advice. Like over and over and over again. Some times it was a little rough. Lolo – what was the advice to get you off the block. Ricky – I think it was an accumulation. One of my teachers call it a wedgie. I would just drop truth bombs and eventually it just hit. It felt like he had to do something. Tamar – thank you Ricky for holding it down. Ricky – thank you for y'all for getting Tom up out of here.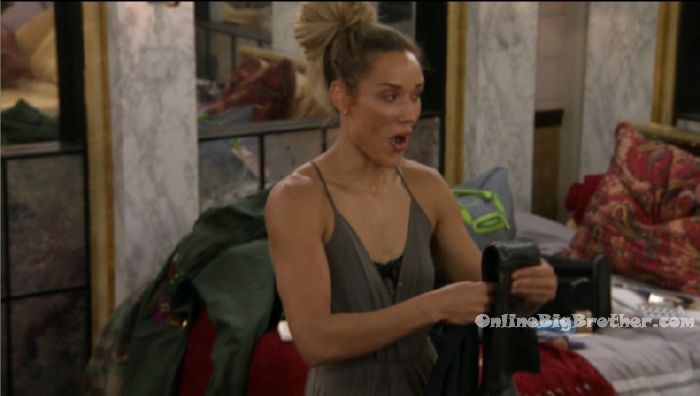 12:05am – 12:46am Lolo gets her HOH basket for winning the HOH during the double eviction. She reads her letter from her friend. Dina – this game is teaching me to be better at memorization. I'm not leaving this house until I win one competition.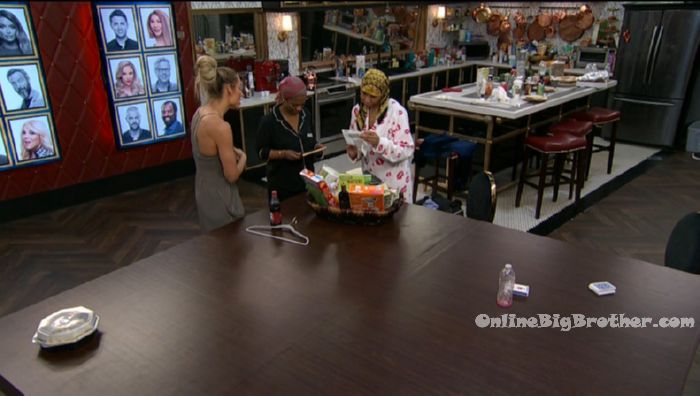 Support this site by purchasing your Amazon goods through our links below. It doesn't cost you anything and we get a small commission off your purchase.
Amazon Canada
Amazon USA