Quick and Dirty Spoilers
1) James used the Veto on himself
2) Ari nominated Mark
3) Mark and Shannon on the block
4) Tomorrow nights Head of Household competition is endurance. Watch it on the live feeds.
Try the Live Feeds FREE for 7 DAYS! Click here for your: FREE Trial
After the feeds come back from the Power of Veto Ceremony..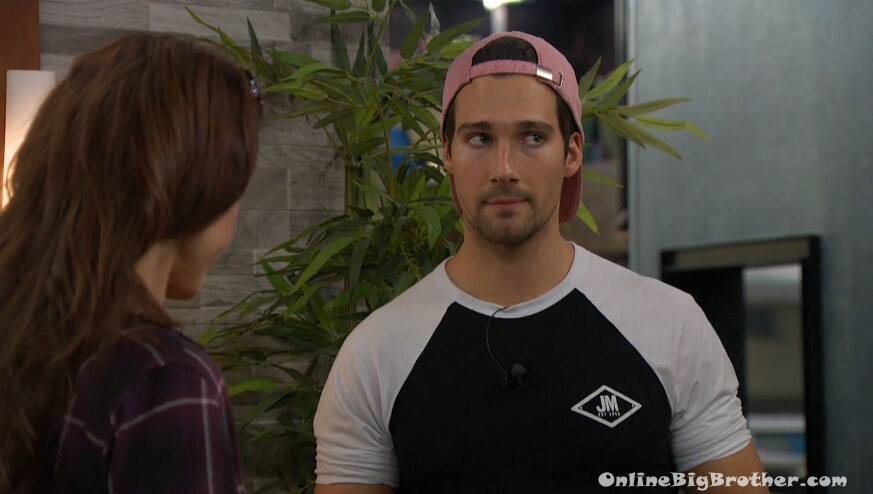 1:25pm James and Shannon
Shannon tells him she's not mad at James. "Those four are not getting my vote that I can say… there's no scenario that those 4 get my vote" (Ross, Ari, Marissa, Brandi)
James – I thought the plan was Omarossa
Shannon- it's tough to play the game with people that don't know how to play the game… a bunch of them have never seen it
James – they're also using their emotions.. theirs not a whole lot of strategy
Sounds like they had to do two takes.
James says that "they" are going to do the same thing to him that they did with Shannon. He's just gotta win HOH.
Shannon – you need to break up Pairs.. you need to break up Ross and MArissa, Brandi and Ari
James agrees
Shannon – Ross and Marissa are more dangerous because they know the game and they've been studying the sh1t about it
James – BRandi and Ari are reckless
James claims he has no "structured" deal with anyone
Shannon – good f*ing luck in here.. I'm going to Starbucks..
James invites her to his house after all this to "hangout"
James – good wifi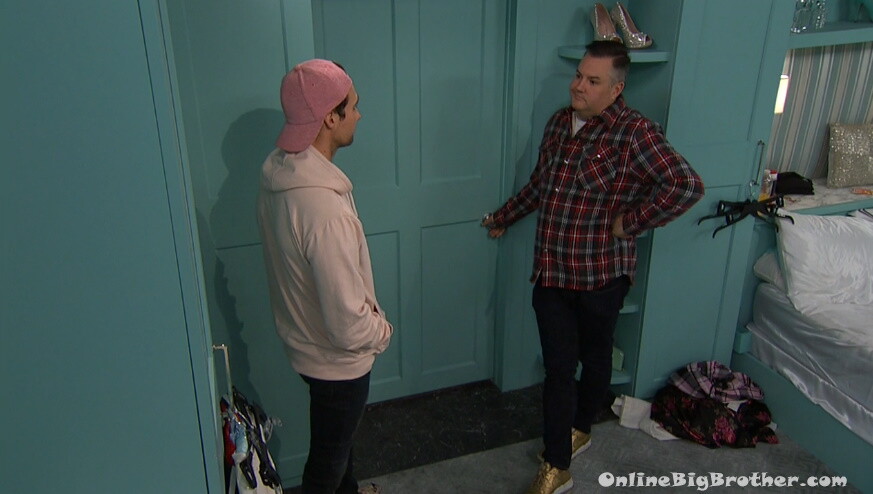 1:36pm James and Ross
James – I want to go through a bit of a timelin
Ross – like if you win HOH…
Ross – if you get it who do you go after or who do you want to go after
James – As a final 5 if I don't have a final 2 within that final 5 i'll be the first one out
Ross – mmmmhmmmm
James – where is your head at with all that
Ross – right now I trust that group
James- but when it gets to final 5 I'm the first one out of the group
Ross – things can change trust me.. I've been there.
James – I don't mind the final 4 being you, MArissa, me and Mark
Ross – lets focus on Omarossa and go from there
Ross – I think you have to get her out she's so toxic
James – I agree
Ross – she makes stuff up and it could ruin your game before you know what's happening
James – I completely agree
James says "they" did not do what they all agreed on by putting Mark up.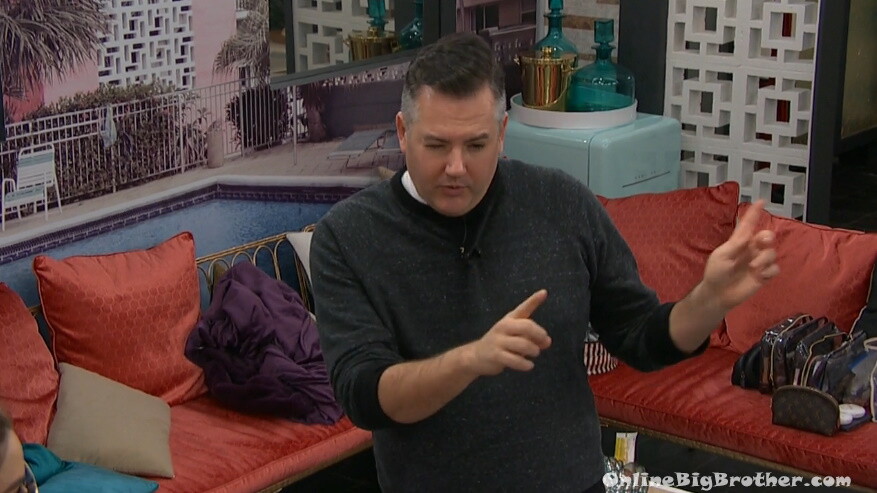 3:00pm Ross, Marissa, Ari and Brandi
Ross tells them about James' concerns about being the 5th in a group of four
they talk about their next move. Saying they need too put Mark and Omarossa up and Backdoor James. If James wins the HOH Ross has to make it sound like the two of them (James/Ross) are going to separate from the girls.
Ari think if the noms stay the same between Mark/Omaossa that Mark should go. Brandi and Ross want Omarossa gone in that scenario.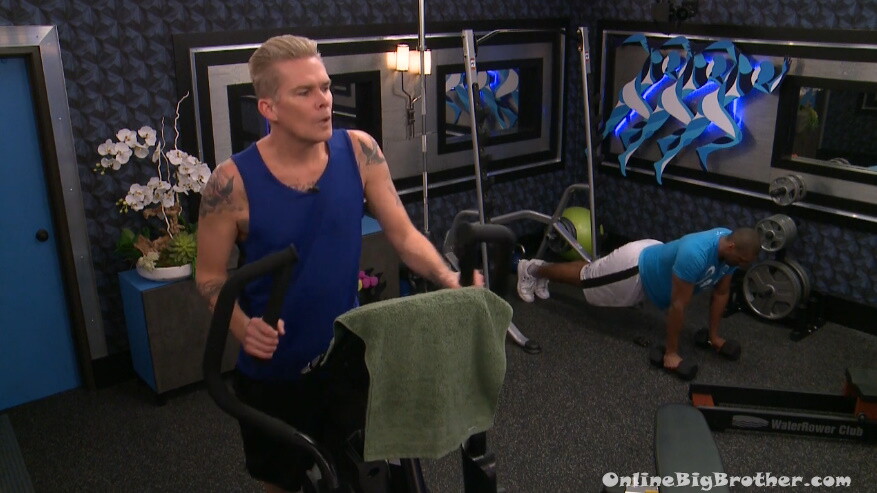 5:23pm It's been pretty quiet..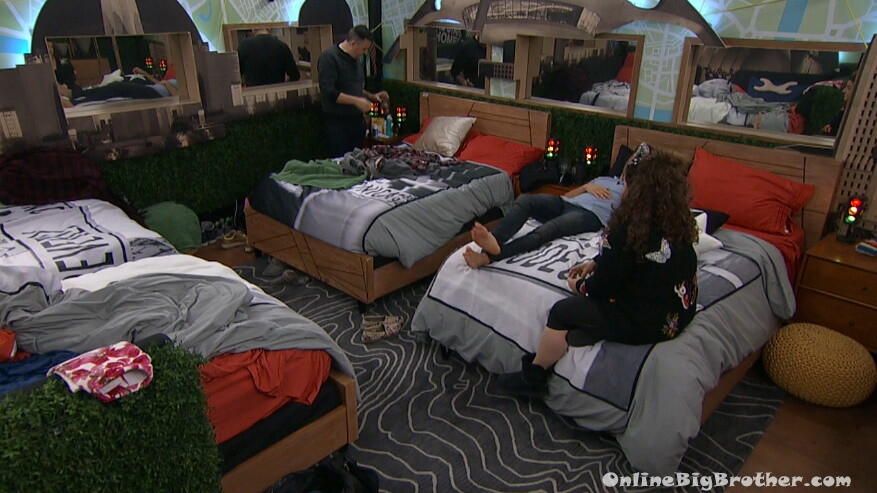 6:48pm James, Ross and MArissa
Talking about what they should push for next week. Who is the Pawn?
James – I don't think Mark would want to go on the block again
Marissa – I'm not going to pawn it I woke up not trusting anyone
Ross says he won't "pawn" it either
James – I already went on the block twice.. I think I paid my dues there..
Marissa – what if Omarossa wins.. then it's Metta
Ross – then it's metta.. we all go to her individually and say it's time..
James sasks them what the plan is for if they win HOH
Marissa – If I'm HOH Omarossa is the target
Ross – this next HOH Omarosssa
Marissa – either MEtta and Mark as pawn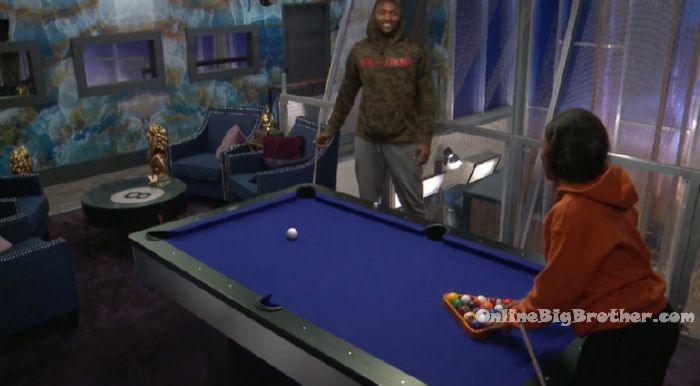 11pm Metta – I would not be surprised if Shannon gets out of this somehow. Omarosa – she's not getting out of this. Metta – no she's not, I just wouldn't be surprised with anything she does. It wouldn't have been terrible if she had gotten out of if. It would have been good for the girls. Omarosa – I am not saying never say never. Its sad because I really like her.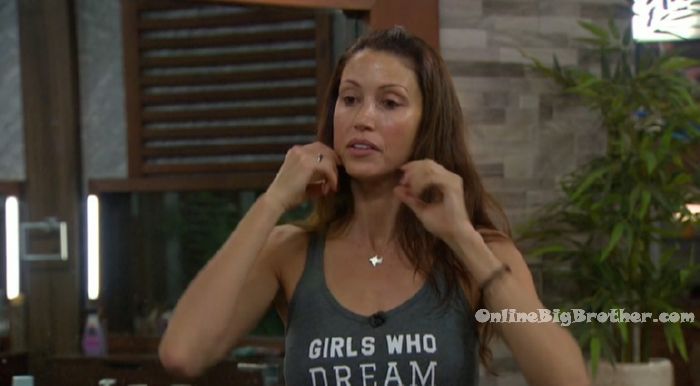 1am Bathrooom. Shannon is telling Metta all about her organization in Africa and how they're saving Elephants and Rhinos from poaching.