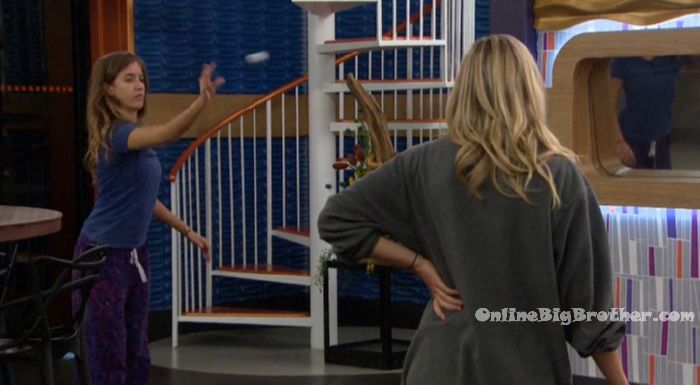 8:30pm Morgan and Shelby made up a game tossing balls into pots. Meanwhile Danielle, Jason and Kryssie are sleeping. Jason and Kryssie start talking. Kryssie – I didn't even say anything bad. That proves they don't listen. Jason – its not about whether its good or bad. They probably think it was bad because I said ohh that's terrible… like I was making it bad before you got to the silver lining good part. Kryssie – Whatever the case may be I am just done. I go days unnoticed in here. I say 1 f**king thing! Jason – well we notice you. F**k the rest.
Watch the BBOTT Live Feeds FREE for 1 WEEK!
Click here for your: FREE Trial!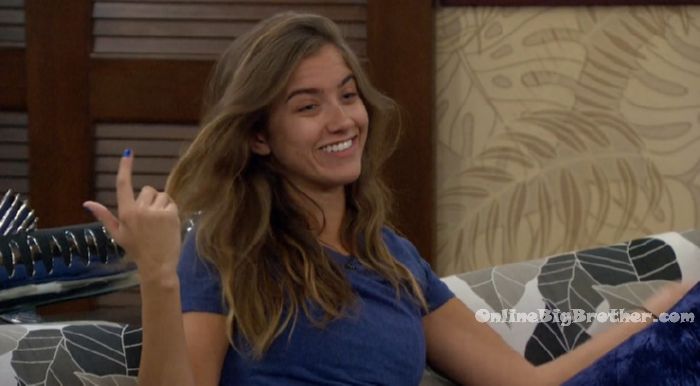 HOH room – Shelby & Justin.
Shelby – everyone is still good voting out Danielle right?! Justin – I think so. Shelby – I don't know why you wouldn't be. Justin – I'm going to go through with whatever I agree to you with.. Shelby – whatever you agree to.. I hope you remember what it was. Justin – I remember everything. Shelby – as long as you do it, Morgan will do it and America will probably do it too but even it they don't… either way it would be a tie breaker as long as you vote Danielle out … and I would break the tie to vote Danielle out. Then you get the care package next week. Shelby – I'm so nervous about next week. Whoever goes next week will sit in a hotel room on Thanksgiving.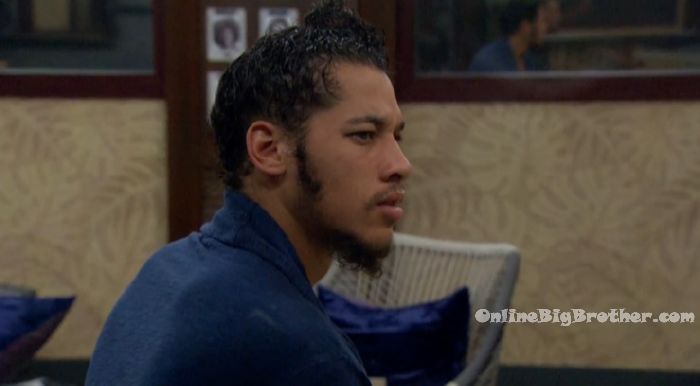 10pm – 10:45pm Justin – I know I made a deal with you… but I can't guarantee Morgan's safety over you. Its got to be one or the other. I know I made a deal with you but like if its you or her do you want to sacrifice yourself for her. Shelby – I don't want to sacrifice myself for her. My best case scenario is that we both stick around. Justin – I already know. I am 100% going to fulfill my end of the deal. I am keeping you safe and if I did win I was going to take Morgan down. It's going to be hard to protect both of y'all. Its either going to be you or her. Shelby – unless we can get Jason. its good for you because then you don't jeopardize your relationship with Jason. Justin – I can't trust Jason. Justin – I feel like I can kind of trust you. I'm going to do my best to protect you. Just know I am not going for you at all. Justin leaves. Morgan joins Shelby. Shelby – I know people are probably going to try to convince me to use it (veto) anther way but I will just laugh in their faces. Justin already thinks Jason is a snake.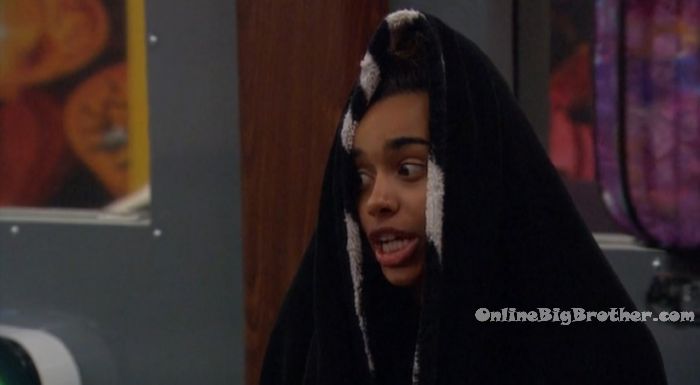 FLASHBACK to any point in the season!
Click here for your: FREE Trial!
11:20pm – 1am Kitchen – Danielle, Justin, Jason and Kryssie are hanging out chatting about movies. The conversation switches to reminiscing about the season. Justin – we did it, we made it pretty far. Jason explains how Shelby said she didn't watch season 16 and then knew the reward/punishment veto from the season. Jason – she's pretending to be a recruit but really I think she's a superfan. Kryssie – if anyone takes Shelby to the end .. you're playing for second place. Justin – you think .. even though she sucks personally!? Kryssie – it doesn't matter. Jason – she doesn't suck personally as people think. Justin – now she is here kicking a$$. She was probably the brains of all those girls. She is very smart. Its going to be a problem. Kryssie – you need to make her think that deal you made is good so she gets complacent next week. Justin – you don't think I did!? I talk sh*t to her a$$hole. She thinks I'm going to sell you out but that's why I had to come talk to you. I don't have it in my heart. When I was going crazy your cigarettes are what kept me sane.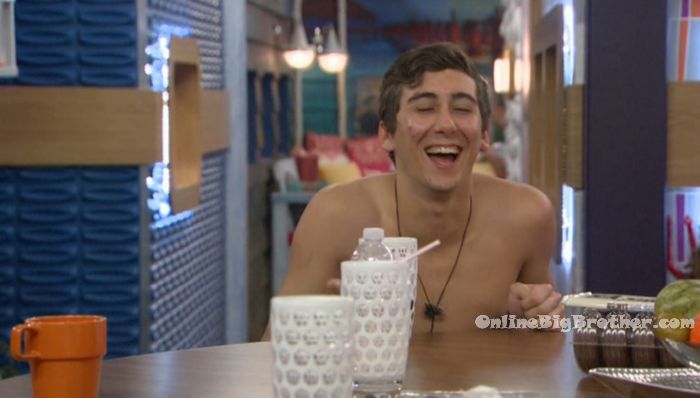 2am – 4am Bedroom – Justin, Jason, Kryssie and Danielle are hanging out.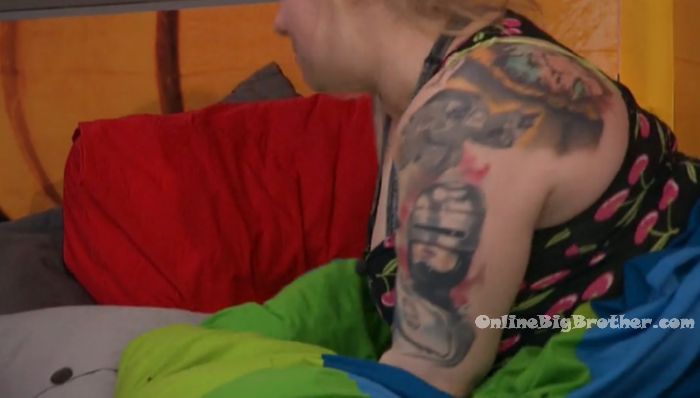 TIP JAR
Please consider giving a donation to help us keep the lights on. All donations go directly to helping cover the considerable costs associated with running this site. Any amount is greatly appreciated.