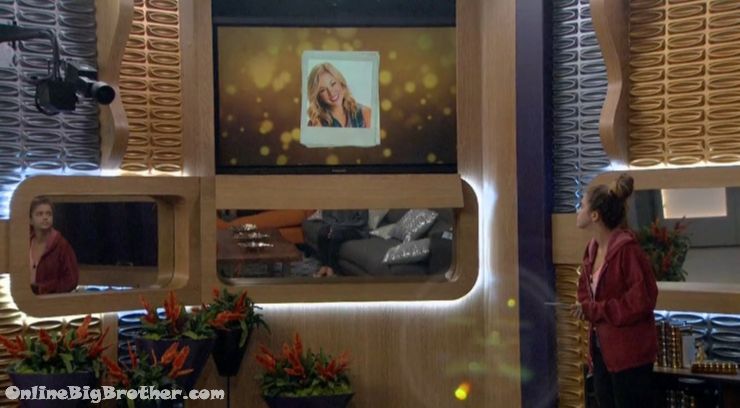 Morgan is America's Nomination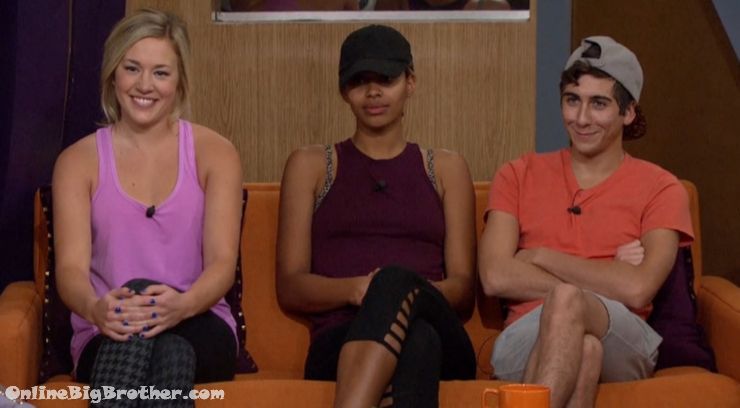 The Nominations are.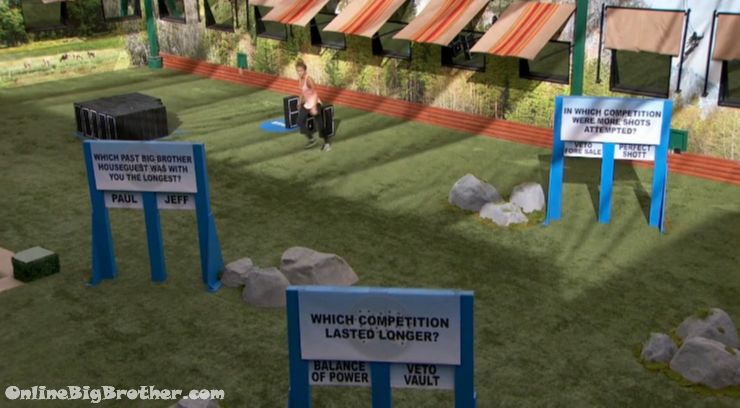 Power of veto order Competition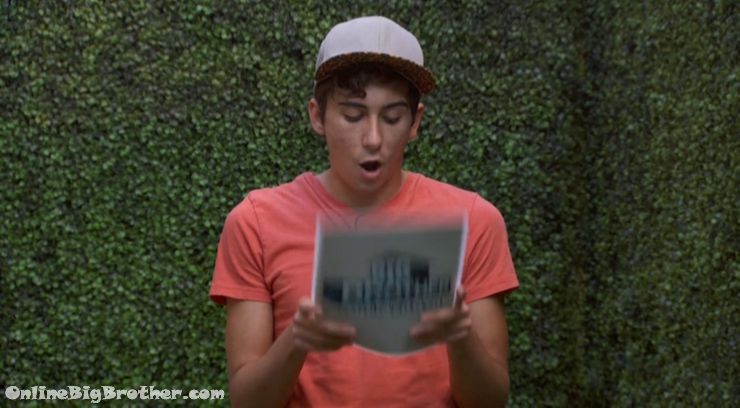 Jason Answers = Jeff, Veto For Sale, Veto Vault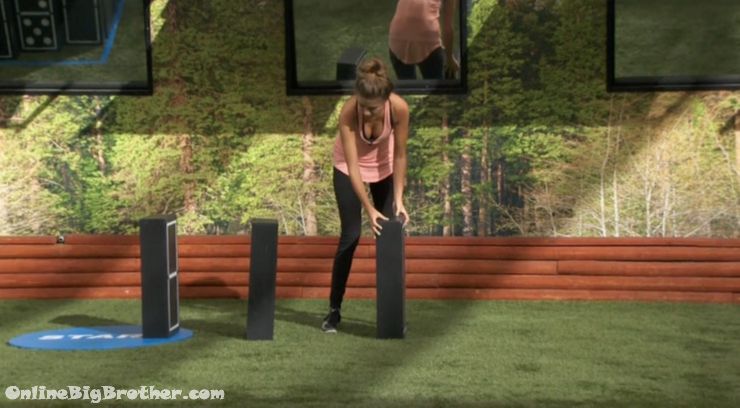 Shelby Answers = Jeff, Perfect shot, Veto Vault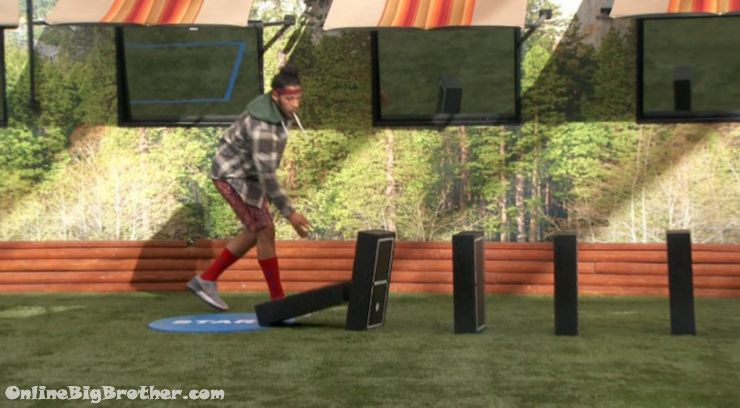 Justin Answers = Paul, Perfect Shot, Veto Vault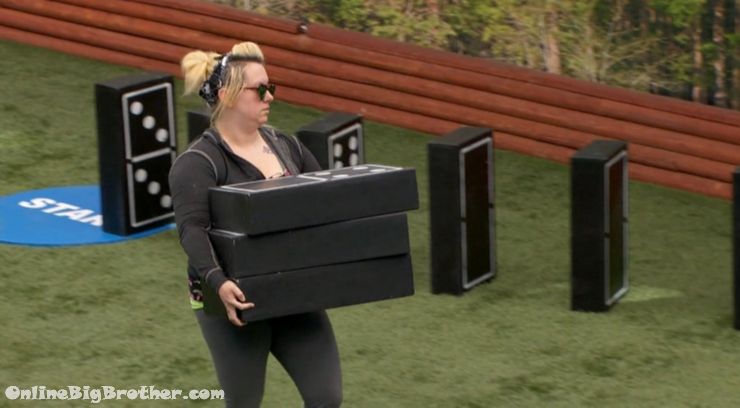 Kryssie = Answers = Jeff, Perfect Shott, Balance of Power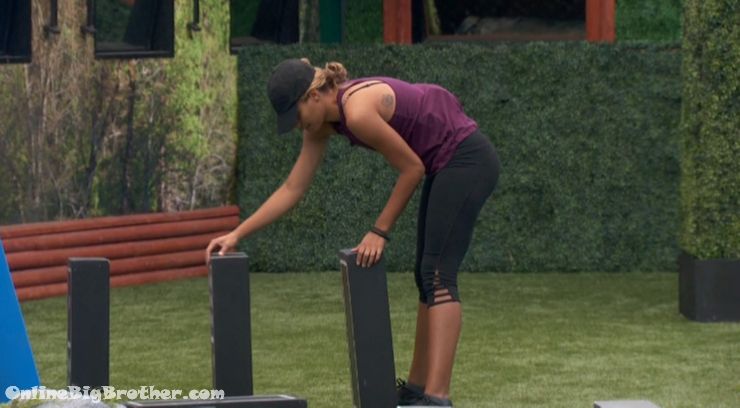 Danielle = Answers Jeff, Perfect Shott, Veto Vault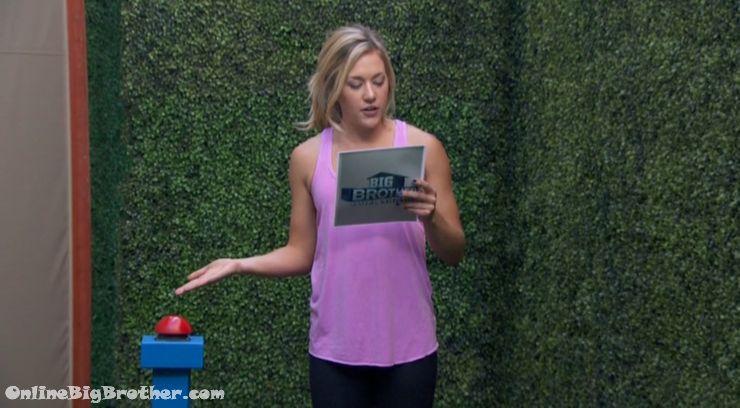 Morgan Answers = Paul, Perfect shot, veto vault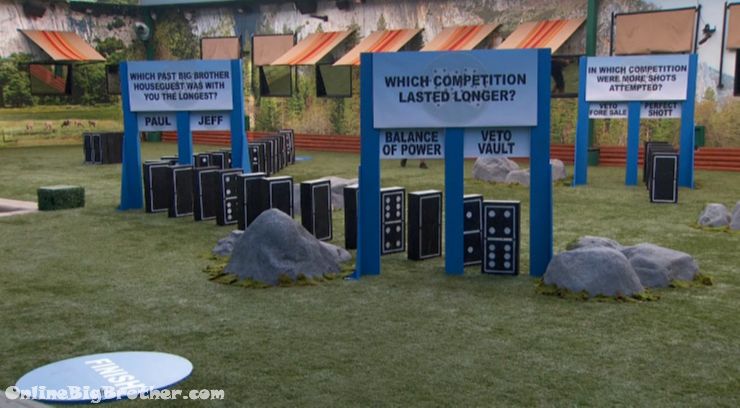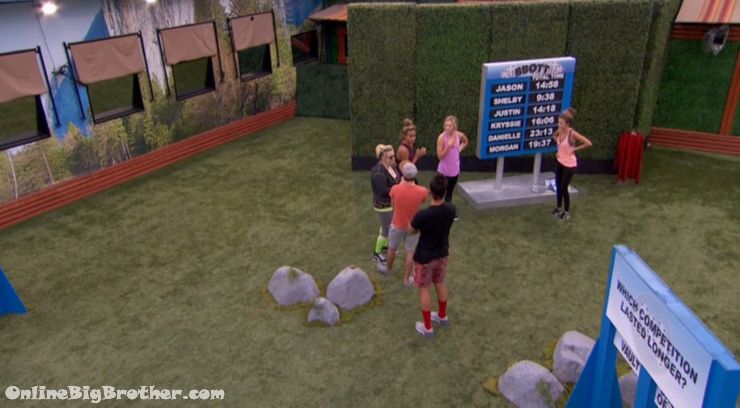 Power of VEto Winner = Shelby
The correct answers were Jeff, Veto Shott and Veto Vault
Jason – 14:58
Shelby – 9:38
Justin – 14:18
Kryssie – 16:06
Danielle – 23:13
MOrgan – 19:37
Safe to say Shelby will use the veto on Morgan. Leaving Danielle and Jason on the block.
Who would you rather stay Daneille or Jason?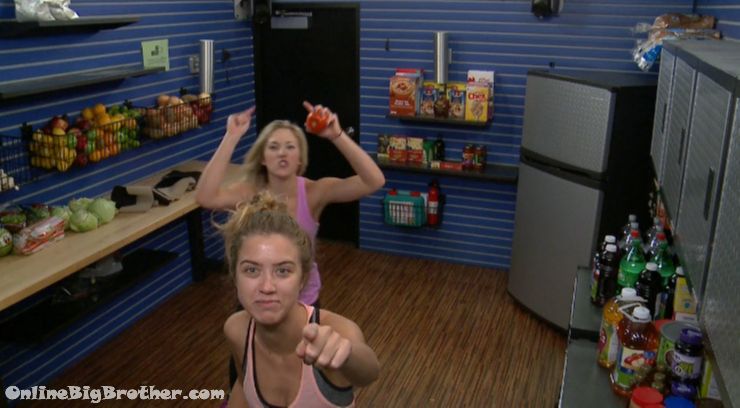 4:48pm Celebrating that neither will be going home this week.
Shelby – this feels good… this feels very good
Shelby – Not this time America… you're not taking another Willett sister away from me.
Morgan wonders if Danielle will even try to campaign.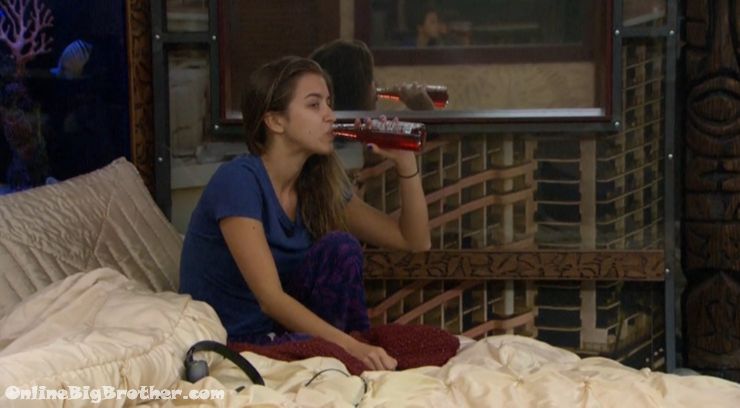 6:54pm HOH Morgan and Shelby
Morgan – first time ever we don't have 3 up there..
Shelby – we have to make sure at least Justin votes out Danielle
Morgan – it'll be me, Justin, Kryssie voting
Shelby – and America
Morgan – Justin for sure will vote Danielle.. America will vote Danielle they're not going to vote Jason
Morgan – MY mind is going 8 million miles a hour
Shelby – I hope it slows down this is the only night we get top relax.
Morgan – I feel like Alex.. played the game so hard and got cut early.. She's looking at me and is like What the hell are you doing.
Morgan – I'm trying so hard.. I keep thinking OK i'm goign to try so hard in this comp and it's going to pay off..
Shelby – I know you wanted to win it for yourself.
Morgan sounds bummed out that she hasn't done a lot in the game.
Shelby says she's felt the same thing until recently.
Morgan – I have a fire to win it .. when is it going to happen
Shelby – next HOH hopefully
Morgan – Hopefully America can see I can work a deal with Justin and Kryssie to toss a HOH comp..
Morgan is going to tell Justin if he tosses the HOH comp to her he's guaranteed the care package and final 4.
MOrgan – I'm targeting Jason I wanted him out week 2
Morgan is going to add to Justin that by throwing the HOH to her she can take Jason out saving Justin from having to do it.
Shelby – he's already safe with the care package..
Morgan – exactly he's already safe..
They talk about Kryssie going on about playing the "Loyalty game" she told them she's loyal to them going to final 4. They will be the ones taking Jason out so Kryssie can keep playing the loyalty game.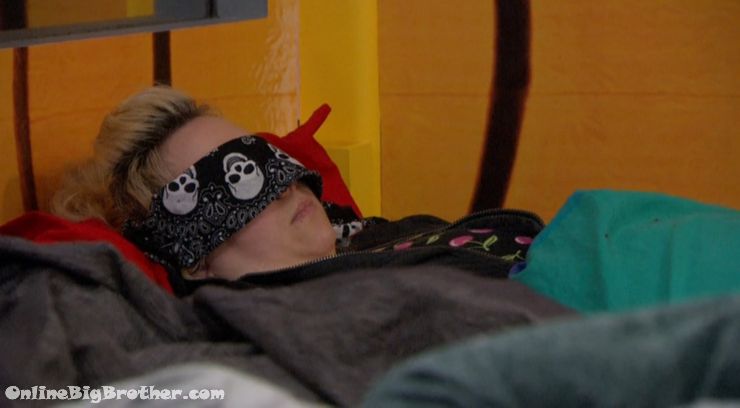 8:15pm
TIP JAR
Please consider giving a donation to help us keep the lights on. All donations go directly to helping cover the considerable costs associated with running this site. Any amount is greatly appreciated.