Head Of HouseHold Winner: Carson
Nominations: Todd and Miesha
Power of Veto Players: ?
POV Winner:
Veto Ceremony Results: ?
Evicted: ?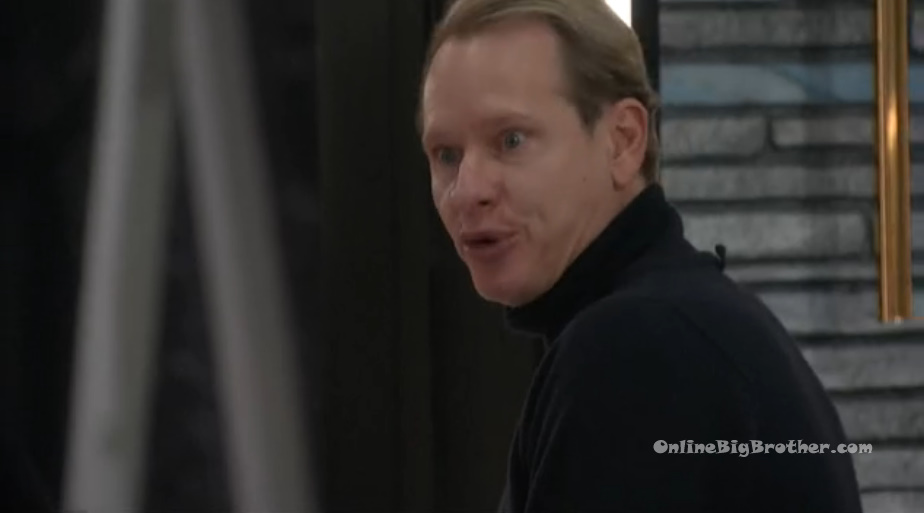 Nomination Results: As HOH, Carson nominated Todd and Miesha for eviction.

8:15pm Kitchen – Todrick and Miesha.
Miesha – worst case scenario if Shanna wins the power of veto.. Todrick – who does she save? Miesha – no, I think she will probably leave it the same. I think she probably would. Todrick – should I just talk to Carson real quick? I think he should be thinking of his own theory and his own game plan. Miesha – I know but I would like to have a little bit of a pitch here because my thought process is if you're smart about it …well if we can't get Shanna out this week… if we can't, lets get Miesha out. She is the second biggest. So yeah aim for Shanna but if worst case scenario if you can't get Shanna out why wouldn't they still want to get me out. So like if Shanna does happen to win veto, then I promise I will gun for her like next week too like should I win it. Todrick – Mmmm Ok! Miesha – like keep me here and I will help gun to get her out. Todrick – I thought that they would want to work with us as a final four. That, that was the general consensus of how people might be feeling. So like I would try to pitch that at first to try and keep you safe. That means we get two weeks closer and then the four of us go at it. I think that you might be underselling something that just keeps you safe for a week. Miesha – Yeah, but I don't want them to decide like if she wins veto that they vote me out. I'm going to try hard for you to get HOH next round. Carson doesn't get to play HOH.. hopefully Shanna's gone.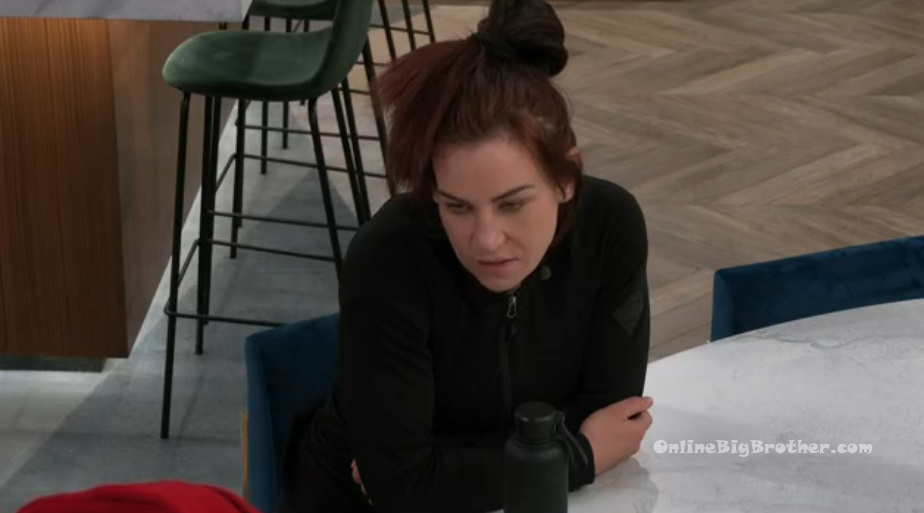 8:45pm HOH bath time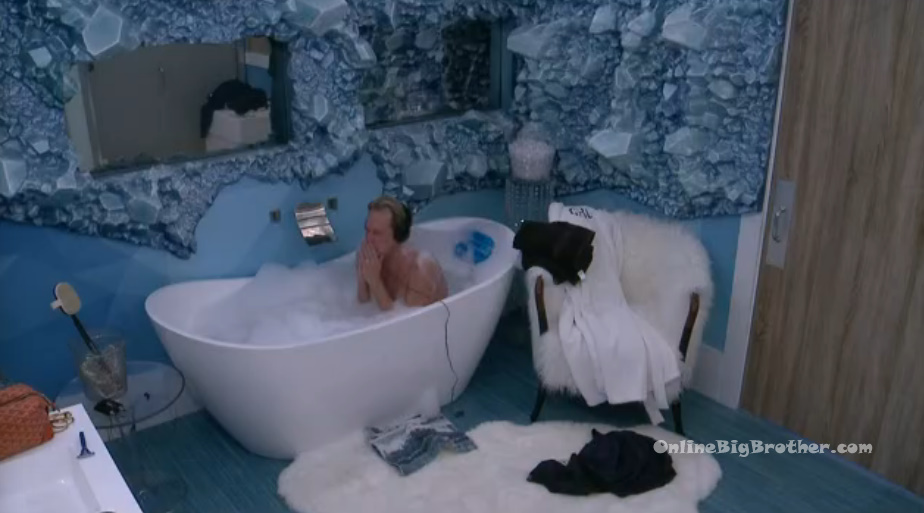 9:35pm Shanna brings Carson a bottle of wine. Carson, Cynthia and Shanna chat. Carson reads the rules out loud.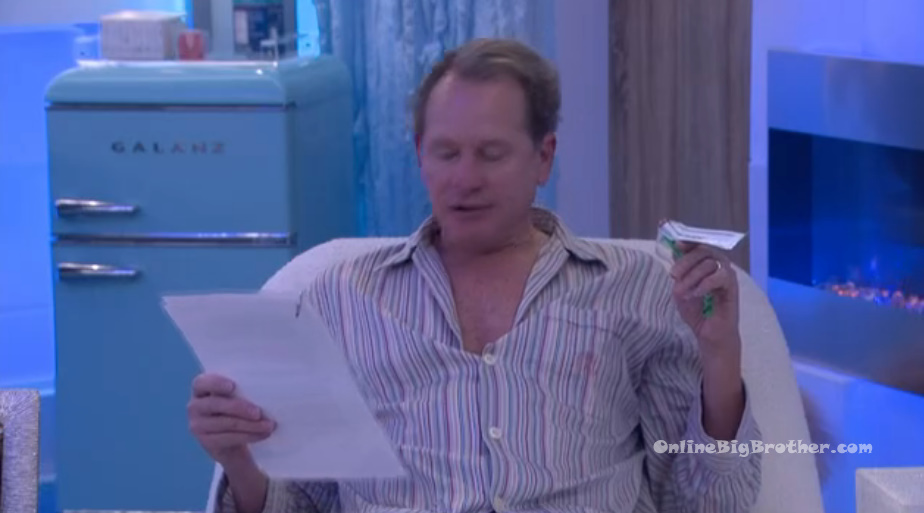 Subscribe and watch the live feeds with the FREE Paramount+ Trial.