POV Holder:
?
Next POV
May 15th
POV Used
?
POV Ceremony
May 17th
HOH Winner
Sarah
Next HOH
May 20th
Nominations:
Zach and Ashleigh
Have Nots
Brittnee and Zach
POV Players
?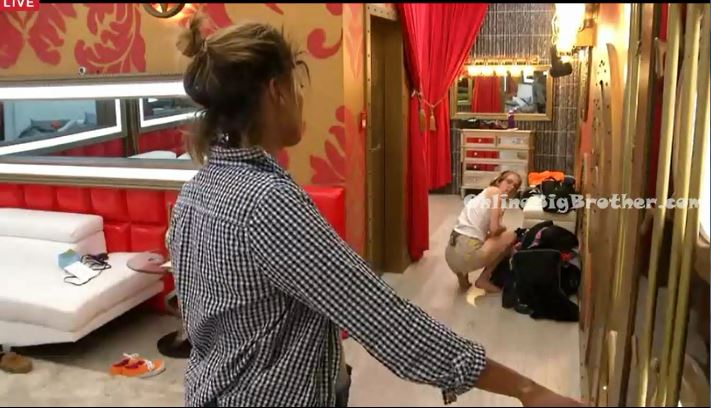 8:20am Big Brother wakes up the house guests.
UP in the HOH room – Sarah and Brittnee breifly talk about Sarah's nomination speech. Brittnee says its still the best plan. If this guys the target.. If you think sitting in the final two with him is a win… you're lost. Sarah says that's it exactly. That's exactly what I'm thinking. That's perfect. Brittnee says I know you're going to do great! Just Great! It is going to be so cool to see you up there. Sarah says I can't believe it. Brittnee says I knew it was going to happen. Brittnee heads down stairs to cut up fruit for Sarah and then returns with it. Ashleigh and Pili come to the HOH bathroom to get ready. Sarah and Britt lay in the HOH bed. Sarah says I just want to say the right thing. Brittnee comments I didn't hear them building anything. Sarah says yeah weird!
9:15am Big Brother tells the house guests to report to the HOH room for a lock down.
9:43am – 11:20am Big Brother blocks the feeds.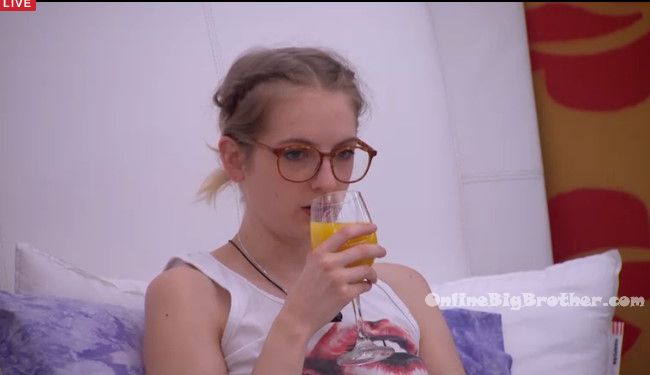 11:20am When the feeds return – Sarah and Brittnee are in the HOH room talking. Brittnee says I think that she would get rid of Zach. Like I hope this week goes okay. I hope that you, me or Godfrey win veto. Sarah says or Ashleigh. Britt says yeah and then Pili would go up. Brittnee says you did a great job I know its not easy. Sarah says it's not, although she just did it to me. She would do anything to protect Zach even though its not in her best interest. I don't think they liked the king thing. Brittnee says you told her she was going up. She will be pissed if she goes home before he does. Sarah says she shouldn't have made that deal with him. Brittnee says she is willing to do whatever to protect his game. Sarah asks this is the most logical decision right. Because Pili leaving wouldn't be the best move. One of them (Zach or Ash) is going home. I think I should have convinced Kevin to nominate Zach. Brittnee disagrees and thinks Kevin would have told Zach.

11:35am In the bedroom – Pili tells Ash that I want them to think I will not use it on you. Whatever happens with the veto, we'll see.. Fricking Fricking Frick! I need to win the veto to make sure one of you don't go home. Ash says she lies .. final 4 with the girls. It was a lie. Pili asks does she really want to go to the final 2 with Brittnee? Ash says she didn't want us to think she would pick B over us. Everything she says is for the game. Pili says if I go up against Zach .. he would go home. If I go up against you .. you would go home. Ash says either way you wont go home. Ash says I want to stay loyal to the people I have been working with and to go to the end and duke it out. He deserves to be here. Pili "I want to dig into her [Sarah] head … like into her brain" Pili says I've never wanted to win something (the veto) so bad. Ash says Big Brother please make it a veto where Zach and I can help Pili win. Pili says please give me a secret veto. I promise I would make a big move and use it..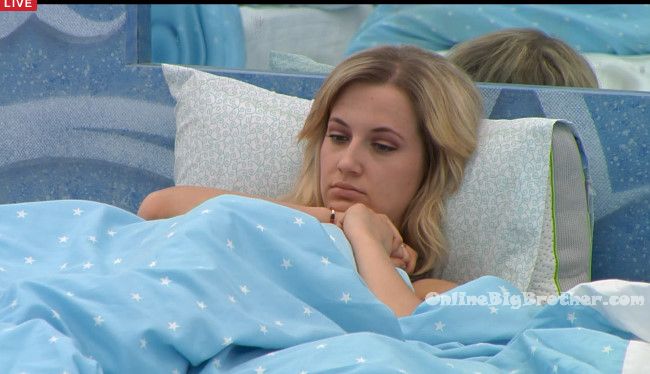 11:40am – 12:05pm Zach joins Sarah and Britt in the HOH room. He tells Sarah that she did great. It's not easy standing up there. Zach says he thinks the Veto comp will be tonight. They comment on how they hope they get a guest host for it. Zach says that he is so glad his mom and sister are coming to the finale. They talk about how there was so much good stuff in their letters. Zach checks the living room tv and tells Sarah and Britt is says "POV Competition Today!" Zach says it sounds like nothing was built out there. ..We walk out there.. oh guess what Canada has voted!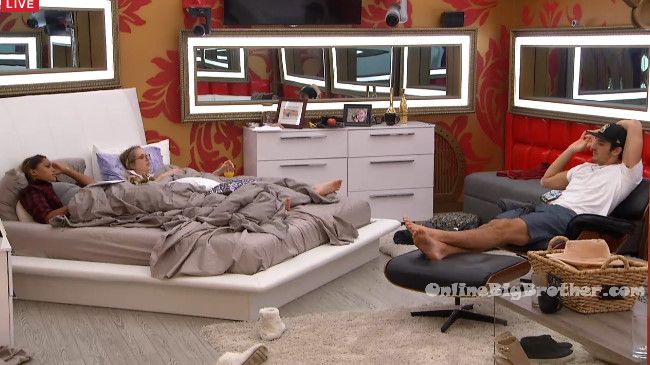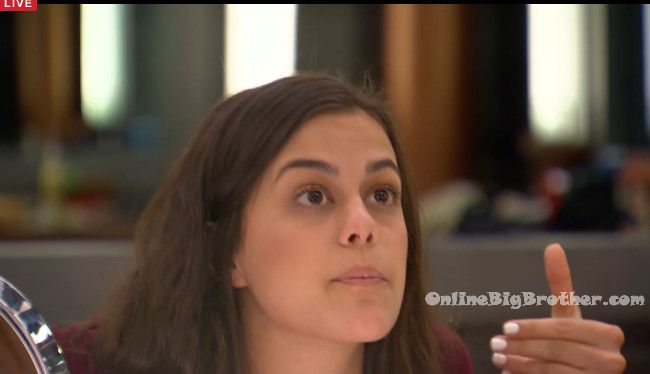 12:10pm – 12:40pm In the bathroom – Zach tells Pili if Ash wins we can maybe sell the story for her to put up Godfrey instead of you. He tells her that she and Ash have to celebrate the being in the final 4 with Sarah & Britt and how Zach gone is the best for both of you.
Zach heads to the bedroom and fills Ash in on the plan. Zach tells Ash if you win the veto .. you and Pili go up to Sarah and Britt and celebrate the final 4. Then sell the story that you can't beat me. I have to go. Sell the sh*t out of the final 4 with them. Zach says for them to prove their loyalty to the final 4 they need to put up Godfrey. Pili will sell to them that Zach gone is best for me and Ash. I will sell the fact that I'm done. I'm gone. Then we send Godfrey home and surprise the sh*t of them.


Please consider making a donation. This site is ONLY possible because of your support.
For other ways you can help – check out our How to support OnlineBigBrother.com page.
[polldaddy poll=8865390]