Head of Household Winner: Nicole
Nominations are: Jackson & Holly
Power of Veto holder: Jackson
Power of Veto Ceremony:
Grab your live feeds —-> BB21 Live Feeds Subscription Link
Rank your houseguests —-> Big Brother 21 Ranking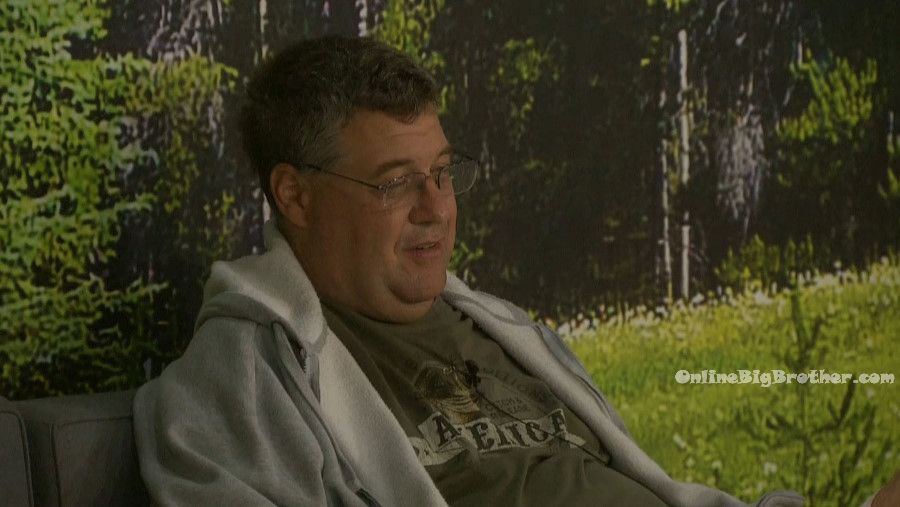 8:28pm Backyard. Cliff and Nicole.
Nicole – that is part of my argument with Michie.. pulling on the heartstrings. I want to be here. I want to be at the finale. And I understand that Holly wants those things too.. but I think its worth a shot. Cliff – I will try but that is why that won't work too because everyone wants their family there at finale. With Michie I think it is much better to appeal to his sense of fairness, integrity. And make sure he knows that he might be questioned about those kind of things if he doesn't do it. Nicole – I know his image is a lot to him. Cliff – yeah. Nicole – he pretends, I don't care.. I don't care.. because he always talks about that ring that he carries around and how he is lovable. He wants to learn that he is lovable. He wants to know that people like him and that he is worth it so to speak. Cliff – yeah. Nicole – I know its a hard sell but I am trying to just will it to happen. Cliff – it is but if it happens it means its just that much more magical and amazing. And if it doesn't people will understand why that didn't work. Nicole – I just think about the recap episode and I just much rather it be us three. Cliff – I know .. well say good things about me. Nicole – I will. I think he (Michie) is unsettled. I think there is a large part of him that wants you in final three and he is struggling between the two choices. Cliff – that's what I am going to say too .. you always said you're playing your own game .. So why are you protecting someone else's game. Nicole – I am being honest and if my parents want to jump in the camera and smack me they can but.. If you need promise to take him to final 2 whether you decide to or not.. do it! Because I would rather come in third, with you two in final 2 than third with them two. I am honest when I say that. Don't just throw it out but if it comes up do it. Like I have no bird, I have no bush. I think he is struggling because its me and you. Cliff – well we will milk it a little more and them tomorrow see if we can't do something.
9pm Cliff in the hammock. Cliff – Its Monday night and we probably won't have the backyard again after tonight as they get ready for the competitions and stuff like that for the final 3. I am waiting for the moon to show up. Its the one thing that you and I can both see. I'm not counting the sun either because its not that romantic. I now know that Michie is planning to break his word and not take me to final 3. I am going to campaign. I am not giving up. I am going to appeal to his emotions a bit. I am going to appeal to his sense of honor and his greed.. maybe a little of everything. I will remind him how hard it might be to get the votes he needs if he continues by alienating Nicole and myself. I will remind him how bad it looks not that he reneged on his promise .. but that he waited until after he won the veto. That makes his excuses very insincere in my eyes. And I will try and point out what I decided to do which was to honor my agreement and what he chose to do which was not honor it. He has already told Nicole and I that he wanted fighters and survivors with him and that Nicole and I were the two that he wanted to got to the final 3 with. No it was not a final 3 alliance. Who knows what else I will try to argue with.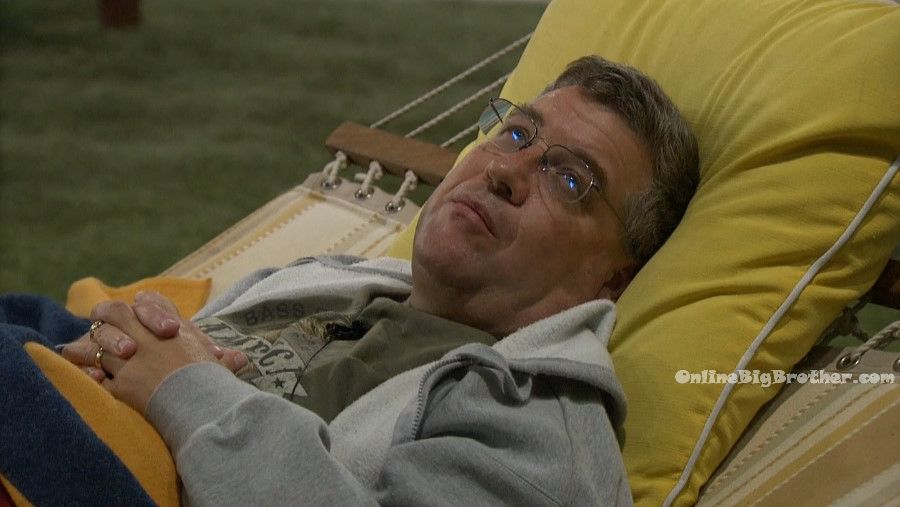 9pm – 9:12pm Jackson and Holly "shower". Jackson brings out the "shower" stool after..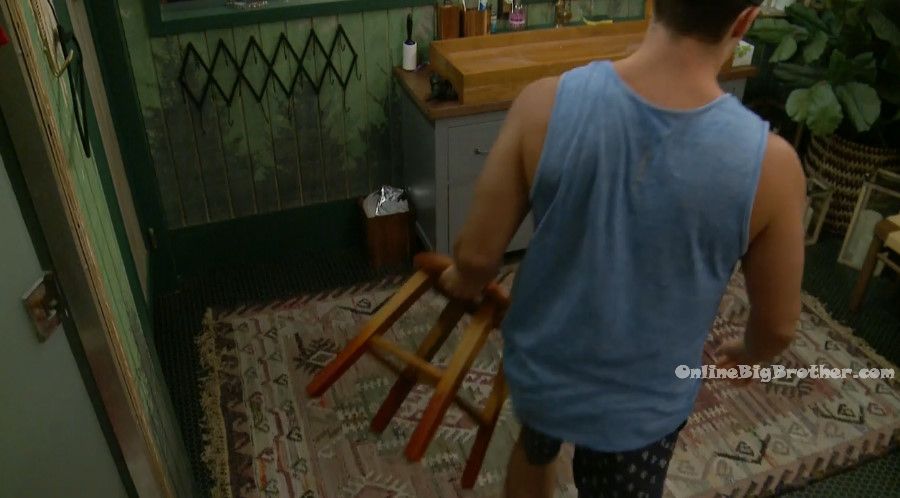 9:55pm – 10:50pm Hammock. Holly and Jackson.
Holly – do you think Cliff's pitch to you will be to send him to jury so that he can rally votes for you. Jackson – …..so he's pitching for me to send him to jury!? Holly – oh, oh yeah I forgot. I'm really really tired. Jackson – I think his pitch will be that Nicole will take me to final 2 and he will take me to final 2. There is nothing in this world that will make me turn my back on you and I will not vote to evict you. Holly – I think Nicole will take you and I am considering taking you. Jackson – I don't think she will take me. Holly – you didn't even laugh at my joke. Jackson – oh yeah.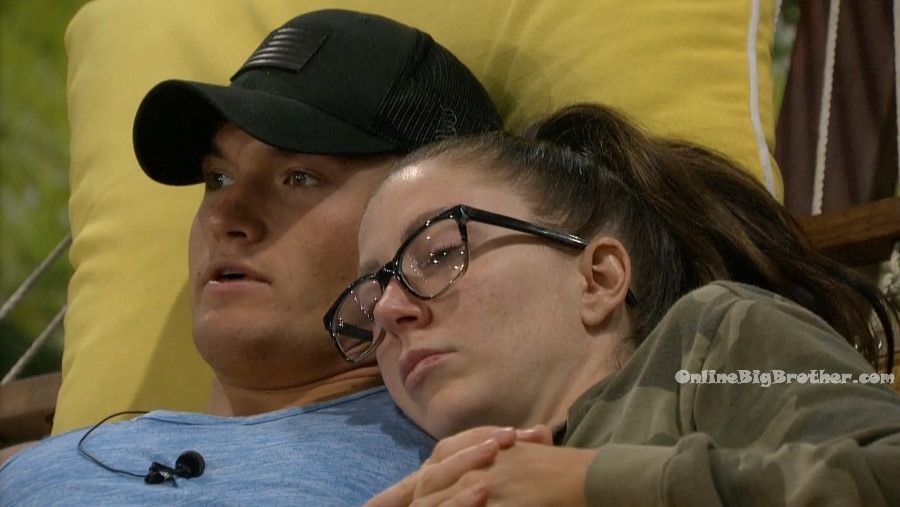 11:39pm Holly shows Jackson her finale dress.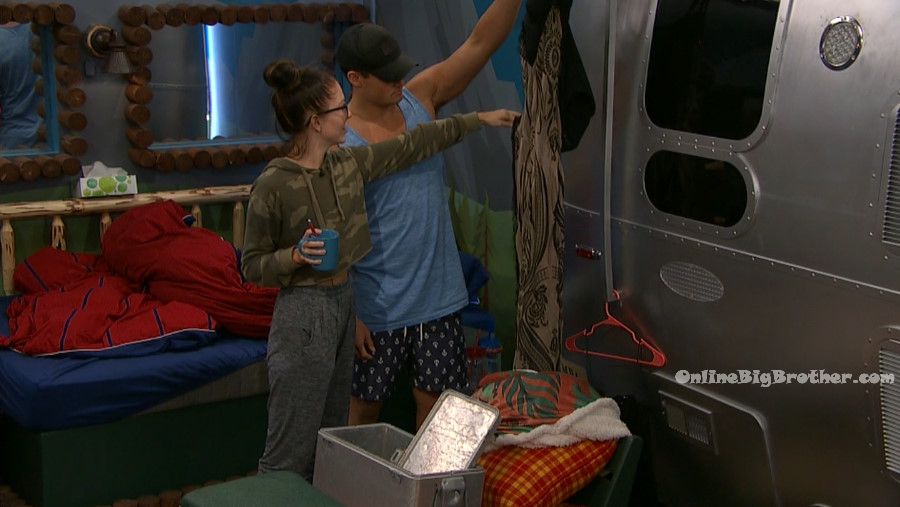 12:58am Kitchen. Cliff tells Nicole and Jackson how in 1991 he smuggled a switch blade into the US.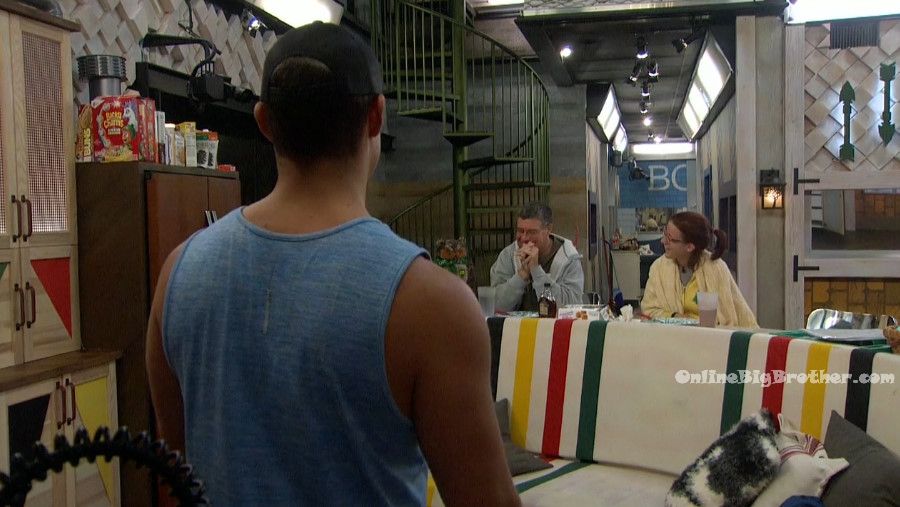 2:50am Jackson works out in the backyard.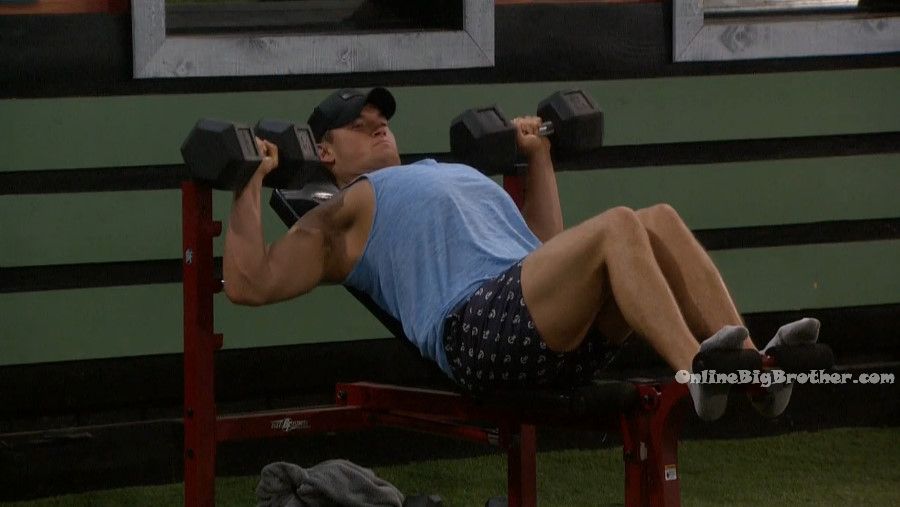 3:47am Jackson and Nicole chatting in the hammock about past events of the season and past house guests.
Show your Support for all the sleepless nights Simon and I have put in for the last 90 days straight. As an added bonus we also wanted to give a little more to those that donate: Click here for more information.
Any amount is appreciated! Thank you