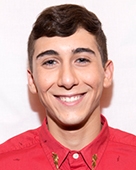 Jason Roy
Age:
25
Hometown:
Fall River, Massachusetts
Current City:
Swansea, Massachusetts
Occupation:
Supermarket cashier
Three adjectives that describe you:
Vibrant, motor mouthed, and hungry.
Favorite Activities:
Hanging out with my girlfriends, going out with them shopping/dinner/drinks, etc. I also enjoy crafts, item personalization, making candles, anything DIY and upcycling. Watching the Big Brother feeds and enjoying days in the sun, which are few here.
What do you think will be the most difficult part about living inside the Big Brother house:
I feel the most difficult part will be the game aspect. The maneuvering through people and surviving the first week and any twists. I've watched enough years of feeds to know I can slink around and be bored all day and that daily living will become second nature. It will probably be most difficult biting my tongue. In life, I will check people without fear of repercussion but in that house, I could be chewing my lips off my face some days. Also, running out of cigarettes in an already stressful environment would be difficult.
Which past Big Brother cast member did you like most:
Favorites would include Danielle from Season 3, Diane from Season 5, Daniele from Season 8, Kevin from Season 11, and Britney from Season 12. Diane would be my overall favorite because I feel that she was the first girl to truly get robbed in this game. Sorry, Danielle from Season 3, but you should have known the Satan thing wasn't going to go over well. Britney was a great entertainment factor and a catchphrase queen.
What are you afraid of:
Flying and airplanes. Also, spiders. I have two terrible stories of spiders and their babies hatching close in my vicinity. Once, as a child, I woke up all itchy and knew something was wrong. I turned on the light, which was hanging above my bed, and I was covered with hundreds of little white spiders. I didn't sleep in my room for a week afterwards. Spiders are my only kryptonite.
Finish this sentence:
My life's motto is… Make fun of everything and most especially yourself.
What would you take into the house and why:
My Louis Vuitton backpack because it's like my adopted child that comes everywhere (the uses for it in that house are currently lost on me), Mod Podge for crafting (best way to stay busy and break up the day), and I guess all my crazy printed shirts that would most likely get confiscated.
Jason may be short and skinny, but this Massachusetts boy has got a big mouth on him. Never one to shy away from conflict, Jason admits he's not easily intimidated. As a child, Jason was always picked last for team sports but would then surprise his classmates with his unwavering determination and shocking speed. Still living at home with his mother, Jason has always got along better with women and plans on having an all-female alliance upon entering the Big Brother house. He thinks the strong men should be targeted immediately and winning challenges will be a crucial part of his strategy. Jason wouldn't be caught dead lounging around the Big Brother house in his pajamas all day; he's got too much style and sass for that.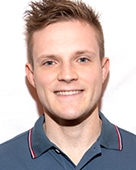 John McGuire
Age: 27
Hometown: Scranton, Pennsylvania
Current City: Jefferson Township, Pennsylvania
Occupation: Dentist
Three adjectives that describe you: Ninja-esque, klutz, and eccentric.
Favorite Activities: Playing guitars, lifting, running mud races, and occasionally getting drunk and dominating in a video game with my friends.
What do you think will be the most difficult part about living inside the Big Brother house: I don't know what that California heat is like, or earthquakes, so probably those two things.
Which past Big Brother cast member did you like most: This changes a lot as I get older. Right now, I'm going to avoid saying that I have ever liked anyone because my next sentence would confirm I'm a hypocrite. I hate watching nerdy know-it-alls like Ian, Nicole and Derrick because they let their knowledge of the game turn into hero worship and it's not what I watch the game for.
What are you afraid of: That the '90s won't come back.
Finish this sentence: My life's motto is… No God or kings. Only man. Yeah, I stole that one, but it's so true.
What would you take into the house and why: I would bring a Rubik's cube to see who was smart enough to figure it out and get rid of them immediately. Also, maybe some shiny objects to distract the other ones, and a dragon.
John (aka Johnny Mac, the Rock Star Dentist) is unlike any other dentist. He is loud, obnoxious, and never seems to run out of energy. Recently, he's taken up running Tough Mudder marathons and is excited to have a few showmances. Single and proud of it, if any girl wants more of a relationship, he has a sure-fire way of getting out of it—he'll start acting completely annoying and geeky, so they end up dumping him and no hearts are broken. He's a super-fan and wants to win so he can save his parents' lake house and finally pay off his school loans.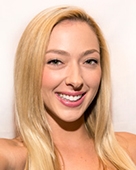 Liz Nolan
Age: 23
Hometown: Miami
Current City: Miami
Occupation: Marketing coordinator
Three adjectives that describe you: Outgoing, likable, and determined.
Favorite Activities: Adventuring around town, eating, exercising, boating in Miami, and paddle boarding.
What do you think will be the most difficult part about living inside the Big Brother house: Sharing a bathroom/facilities. Also, being careful not to walk around naked!
Which past Big Brother cast member did you like most: Janelle and Jeff were my faves. I also loved Frankie Grande.
What are you afraid of: The dark.
Finish this sentence: My life's motto is… Life's too short to blend in.
What would you take into the house and why: A disposable camera to take pics, a kick-ass book, and an emergency bottle of wine.
Born and raised in Miami, Liz has become a mainstay on the Miami nightlife circuit. More than just a pretty face, Liz is known as a bit of a brainiac, having graduated cum-laude, but still spends plenty of time keeping up on pop culture. When it comes to dating, Liz wears her heart on her sleeve and is a true romantic looking for love. It will be a little difficult for her to separate the game from her personal feelings, but she's well aware that her sultry, raspy voice and stunning looks can work magic with the men. Liz realizes she can come off intimidating and girls can be catty, so she plans on working extra hard on her relationships with the other girls in the house and hopefully be more of a friend, instead of a threat.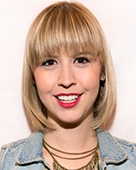 Meg Maley
Age: 25
Hometown: Collingswood, New Jersey
Current City: New York City
Occupation: Server
Three adjectives that describe you: Outgoing, fun, and compassionate.
Favorite Activities: The beach, spin class, brunch, and anything music.
What do you think will be the most difficult part about living inside the Big Brother house: The thing I'm most scared about is being bored. Living in NYC, I constantly have things to do, people to see, and places to go. Three months in the same environment frightens me that I would be bored out of my mind, so please choose interesting people as housemates!
Which past Big Brother cast member did you like most: Frankie Grande. What a hottie. My heart is stolen by fabulous gay men and he wins.
What are you afraid of: I'm a little scared of the typical things—heights, snakes, bugs—but all are just small scaredy-cat feelings! I'm so ready to conquer all of them and I'm not bothered much.
Finish this sentence: My life's motto is… Always yes. (My tattoo is evidence of this.)
What would you take into the house and why: A deck of cards because I am terrified of being bored in life, my red lipstick because any girl should list this as a response, and photos of all my friends and family because they are all rock stars, especially my nieces and nephew.
Meg says growing up in New Jersey was the best time of her life. She's been boy-crazy and super competitive since she can remember. In high school, she decided to join the hockey and baseball teams so she could have her fix of flirting with the boys and competing to win. Meg doesn't take herself too seriously nor does she live a boring life. Meg says she has what it takes to win Big Brother; she's likeable, goofy, intelligent, and adapts to every social situation. Straight guys like her because she's an adorable blonde guys' gal, while gay guys love her sass, and girls love her because she's non-threatening and swears by the girl code.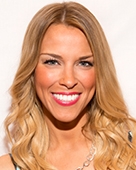 Shelli Poole
Age: 33
Hometown: Marietta, Georgia
Current City: Atlanta
Occupation: Interior designer
Three adjectives that describe you: Outgoing, loyal, and energetic.
Favorite Activities: Shopping! Decorating. Wine and dinner with friends. I'm a workaholic, so I'm out working a lot. I do love TV. I am also a jewelry designer, so I spend a lot of time making handmade jewelry and selling it on Etsy: sweetclover05.etsy.com.
What do you think will be the most difficult part about living inside the Big Brother house: Seclusion! And not knowing who to trust.
Which past Big Brother cast member did you like most: Cody was so hot. Derrick was my very favorite. I also liked Brendan and Rachel, and obviously Jeff and Jordan! What are you afraid of: Sharks and alligators.
Finish this sentence: My life's motto is… Be happy, have fun. Seriously.
What would you take into the house and why: My dog! He is my love and everyone would love him! I'd also want a camera to capture our moments and an iPod so we could have dance parties.
Shelli is a fraternal twin and the middle of five children, so she's been fighting for attention since a young age. Shelli has been in relationships for as far back as she can remember and got married when she was 28 years old. After just a year, Shelli divorced her husband only to hop right back into a relationship with a childhood friend. Last summer, she was watching Big Brother and told her boyfriend at the time she wanted to apply. He mocked her, and that was enough for Shelli to push her dreams aside. Shelli is now single, living on her own as a successful career woman, and stopping at nothing to fulfill her dream of entering the Big Brother house. This Atlanta native is a good mix of southern charm and city grit. At 33 years old, Shelli is finally doing what she wants to do, so don't get in her way.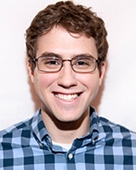 Steve Moses
Age: 22
Hometown: Gouverneur, New York
Current City: Gouverneur, New York
Occupation: College student
Three adjectives that describe you: Brilliant, innocent, and deep.
Favorite Activities: I love listening to, playing, mixing, and recording music. Some of my happiest moments here are when I'm playing in trombone choir and we make this solid wall of sound after building up lots of tension over the course of the piece. I get these goosebumps down my spine that I don't get from anything except for music. Music, when played right, can be a really deep and fulfilling emotional adventure.
What do you think will be the most difficult part about living inside the Big Brother house: The most difficult part would be dealing with stupid people who choose to completely disregard the consequences of their actions. It's much harder to reason with people who are too nearsighted to even try to think strategically and be in the position where I have to deal with them will be a struggle. At the same time, I'm super-nervous about dealing with people like this and can compare myself to my dad. When he was my age, he was drafted into the Vietnam War. If my dad can handle that, I can handle the Big Brother house.
Which past Big Brother cast member did you like most: My all-time favorite houseguest is Danielle Reyes from Season 3 and All-Stars. Not only is she a mom in real life, but we also got to see her act like a loving and caring mom in the house through her relationship with Jason. I loved it when her claws came out when anyone even thought about trying to touch Jason. She was a strong and proud woman who was very confident and made big moves when necessary. She is responsible for one of the most memorable moves in history getting Marcellas to not save himself with the first golden PoV. All of these qualities reminded me of my own mom. For these same reasons, Helen Kim from Season 15 is a close second favorite.
What are you afraid of: My engineering background has made me afraid of heights. Now that I've seen how tall buildings and the like are designed, I know what absolute crap the design process is. I've studied too many cases of building failure (with hopes of learning from the mistake) that were caused by one tiny little detail.
Finish this sentence: My life's motto is… A quote that I found on Facebook. It was the basis for my graduation speech and also part of my inspiration to leave Cornell for Fredonia: "Go ahead, take chances. Tell the truth. Date someone totally wrong for you. Say no. Spend all your cash. Get to know someone random. Be random. Say I love you. Sing out loud. Laugh at stupid jokes. Cry. Apologize. Tell someone how much they mean to you. Tell a jerk what you think. Laugh until your stomach hurts. Live life. Regret nothing."
What would you take into the house and why: First would be a notebook and a pencil. There are always competitions towards the end of every season that test your memory of the season up to that point, so I'm going to have to memorize as much as I can about every competition and ceremony as I go. I would love to have a notebook so I would have a way to document everything as it happened to help me in those last few competitions. Second would be Coco, my teddy bear. Unlike most college males, I still have not given up sleeping with my teddy bear. If I make it into the house, it will be, by far, the longest I have ever gone without sleeping with him since I was 10. Finally, my trombone. I'm sure I will be experiencing a wide range of emotions in the house, and I would love to have a means of making music to get it all out.
Often compared to Sheldon from The Big Bang Theory, Steve is a genius who learned early on how to kiss up to his high-school teachers and manipulate them into giving him top recommendations for Cornell, the Ivy League university where he ended up studying Mechanical Engineering. He may be a 22-year-old virgin who doesn't drink or smoke, but that doesn't stop Steve from being the wildest and loudest guy in his fraternity. At the age of 18, he taught a Cornell Engineering class and was only one year older than his students. This master of disguise and manipulation's strategy is to play the "childlike, less intelligent young virgin who sleeps with his teddy bear."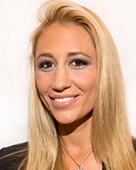 Vanessa Rousso
Age: 32
Hometown: Las Vegas
Current City: Las Vegas
Occupation: Professional poker player
Three adjectives that describe you: Eclectic, maverick, and adaptable.
Favorite Activities: Making music, listening to music, DJing, going to the drive-in movie theater, working out, playing strategy games, solving riddles, traveling and exploring, people-watching, anything on the water, learning something new, training my dogs (they each know over 20 commands), hiking, fine dining, hanging out at home with my beautiful girlfriend, watching Netflix, throwing parties, imitating accents, dancing, meeting new people, road trips, camping, sky diving, photography, and more!
What do you think will be the most difficult part about living inside the Big Brother house: Not being able to communicate with my girlfriend will definitely be the toughest part of the entire experience. We are very, very close and I rely on her as a teammate in life. I know I will miss her terribly. Also, not being able to use a computer to produce music or be able to browse the net will be insanely difficult since I'm definitely spoiled by the Internet and modern technology—not to mention that making music is my go-to stress reliever! Not having access to technology will certainly be a challenge!
Which past Big Brother cast member did you like most: Dan Gheesling, by far. He is not afraid to make big moves, he has a great social game to complement his strategic prowess, and I'm inspired by the fact that he never ever gives up!
What are you afraid of: Flying insects/bats, death, being out of control, and being humiliated publicly.
Finish this sentence: My life's motto is… From a blog I wrote in my early 20s: I find my calm not at the finish line, looking back at the distance I've traveled, but in the moment, on the run, out of breath, looking forward. I don't know where I'm going, and I guess I hope to God I never get there—I'm happy as I am: Chasing something eternal and ethereal. The world is not—will never be—enough for me and that's just the way I like it. Also, I live by a code of, "Do right, be fair, have heart."
What would you take into the house and why: First would be my iPod/headphones to listen to music because music greatly impacts my emotions and can help me keep a level head when I'm stressed. I listen to music when I play poker and it would be awesome to be able to use it similarly during Big Brother. I'd also bring hair bleach. I highlight my hair and three months is a hella long time to go without doing my roots #vanity!! Finally, my journal since I love to write. It helps me process my emotions and make decisions with a clear head.
Vanessa is the No. 2 female poker player in the world when it comes to online and live tournaments. She's been pro for the past 10 years and has won $4.5 million dollars since she began. She's a tomboy who has always been extremely competitive, whether it's playing lacrosse in high school or beating men and women all over the world at the poker table. Being in a male-dominated industry, Vanessa isn't easily intimidated and is used to keeping her emotions in check, which will help her keep her eye on the prize. She's perfected the art of bluffing and knows that she can manipulate her Houseguests however she sees fit while living in the Big Brother house.
Share it YO!!
Tweet