In Case you missed it. During the show today Marissa won the Power of Veto. She did not use it leaving Omarossa and Keshia on the block. Keshia was then evicted by a vote of 7-0. Apparently she wanted to go home to give Milk to her 1 year old.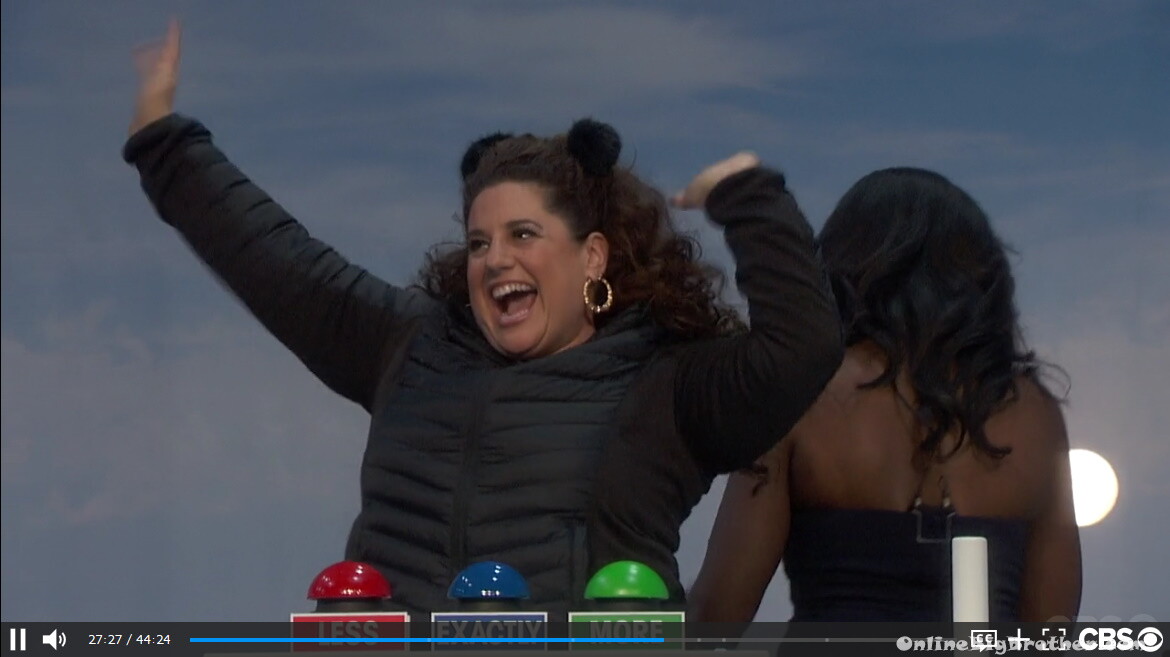 Power of Veto Competition Marissa wins.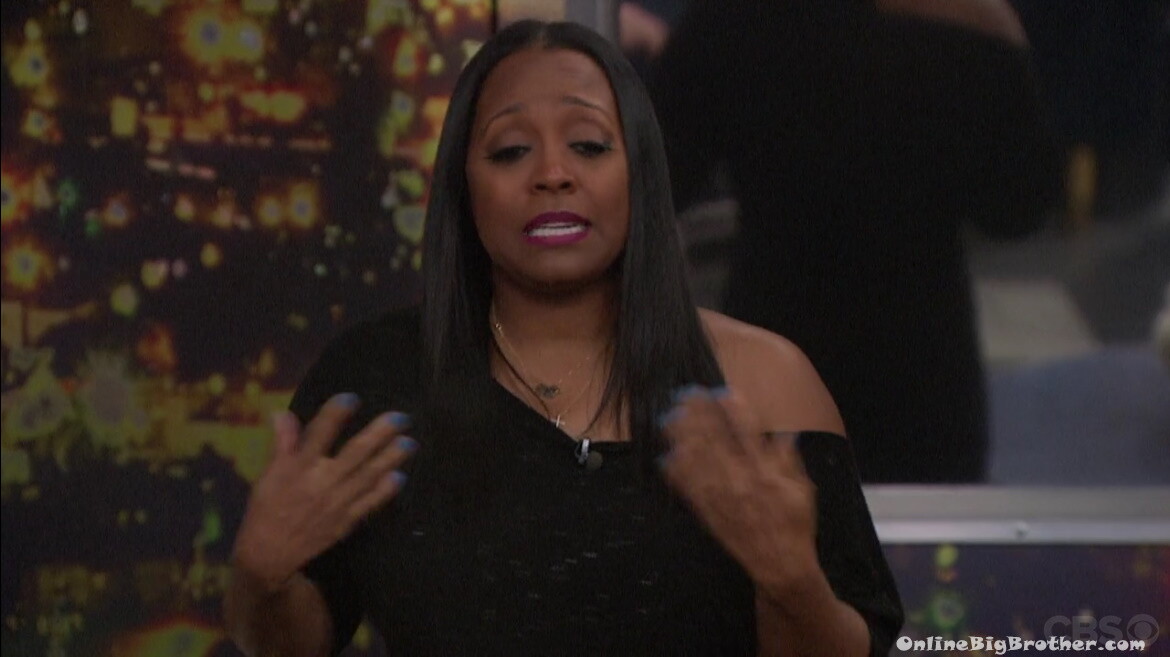 The Milk
Votes goes down..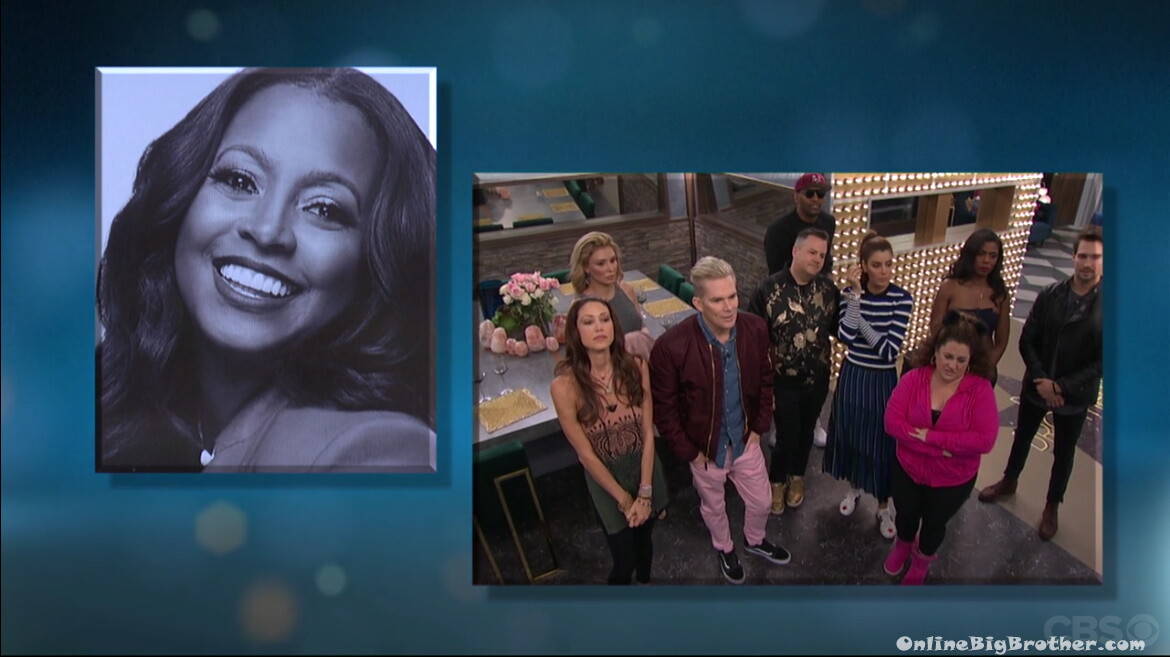 Keshia evicted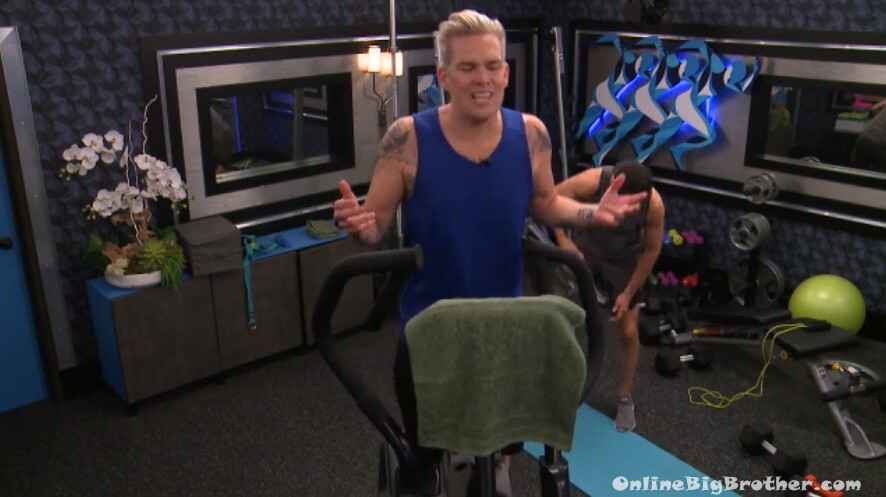 1:15pm Mark and James Working out (Before the show)
Mark about brandi – It's sorta sad.. It's you shtick… Ohh Brandi's so controversial
Mark – she likes you.. she's like a little girls she physically likes you you're her type, you're her everything
Mark – she can't have you so now she's going ton this BRandi reality attack.
James – I don't care I'm not a reality star
Mark – you're handling it like a gentleman..
James says Brandi hasn't apologized to him.
Mark says she owes James 2 apologies
James adds that bradi is setting a poor example for Ari.
James- Ari is smart but she's young..
Mark – very impressionable
James goes on about how you take a way a bullies power by making them not affect you.
James – only way to combat bullying..
James – she's in there with the other girls saying how she doesn't trust me in the game
Mark says she's saying the same thing about him.
Mark – it's really dumb gameplay to turn on your group
James- I'm a man of my word the people we talked about first..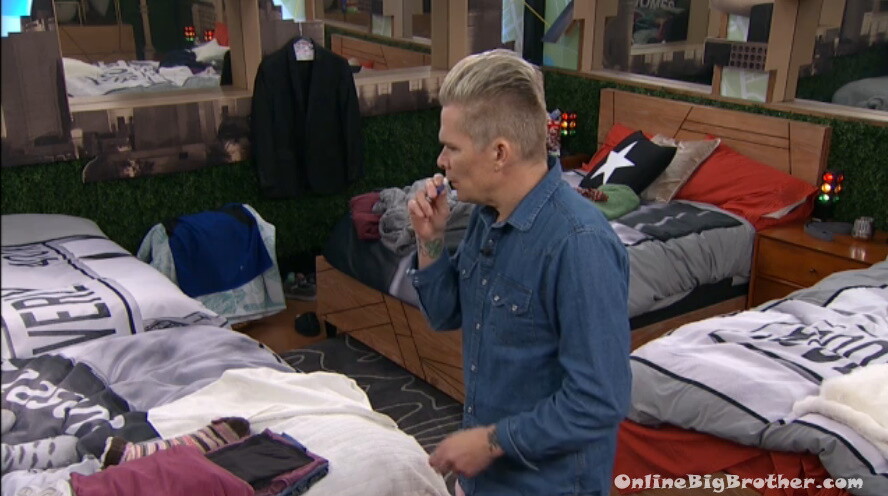 6:53pm Cam 3-4 Shannon and Mark
Mark – there's not going to be another eviction until Friday?
Shannon nods "I feuss so unless they surprise us with Wednesday being live all of a Sudden
They agree Friday has to be a double
Shannon adds that the next 3 evictions have to be doubles
Mark says as of Friday with just a week left there will still be 9 people in the house
Mark – get ready for some chopping Broccoli everywhere.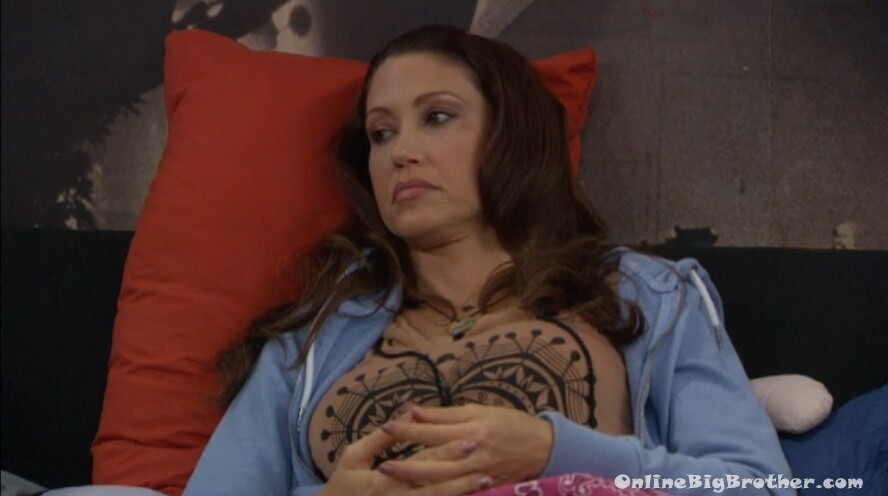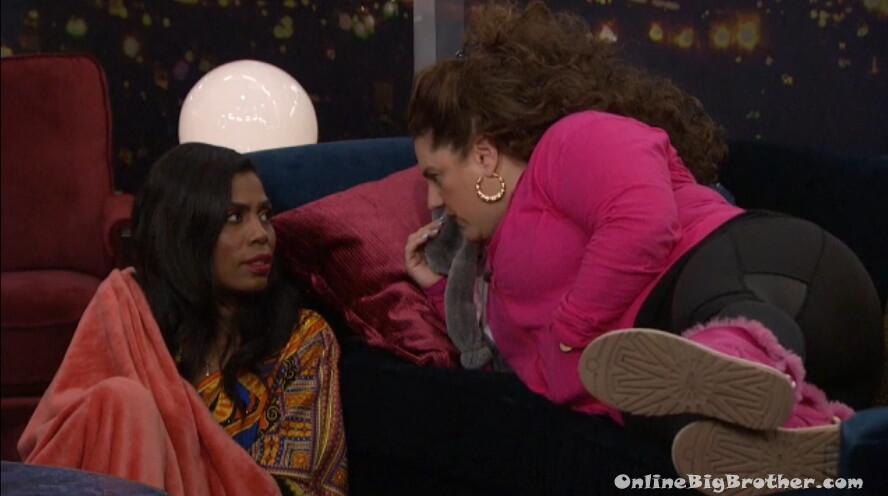 7:35pm Cam 3-4 Marissa and Omarossa
Marrisa chatting about finally winning something
Omarossa says Keshia "For real" wanted to go.
They bring up how hard Shannon was on herself during the Veto because she missed a question.
Feeds cut to pound rabbits.. They must be playing in the HOH.
10:04pm Feeds still out.