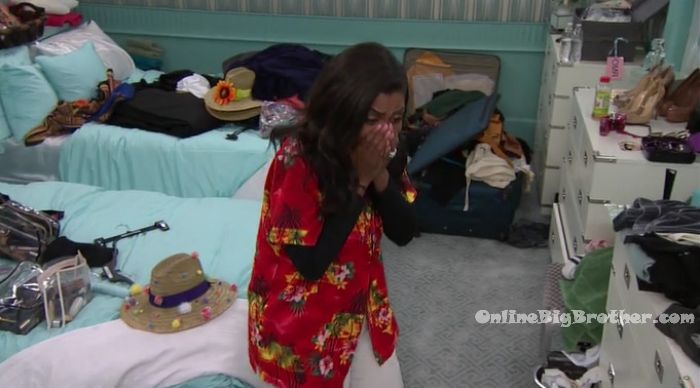 Try the Live Feeds FREE for 7 DAYS! Click here for your: FREE Trial
10:50pm The live feeds return from being blocked for the HOH competition.
HOH WINNER: ARIADNA

In the bedroom – Ari and Omarosa. Omarosa – Ari you did it! Ari – I cannot believe it. That was fun though. Omarosa – I'm so proud of you. Ari – you have to save me from her. Its too much. Omarosa – wow that was good. We lost it and she went .. and he went .. she walked over and pulled him aside and they went back and started strategizing. I didn't know Mark was with them too. Ari – of course. Omarosa – Mark walked over to them and the three of them were like.. Ari – I know, they're together since day 1. Omarosa – Its a miracle. Ari – I was praying. Brandi joins them and tells Ari – I am so proud of you!! Brandi, Omarosa and Ari start dancing and jumping around to celebrate Ari winning HOH. Ari – she (Omarosa) didn't know Mark was with them. Brandi – he says he's not… I worked all day to convince them to keep Keshia. I finally got everyone to agree to keep Keshia. Mark, Shannon and James have an alliance. Ari – keep them away from me. He (James) is going to try and flirt with me and talk to me.
Brandi, Ari and Omarosa celebrate Ari's HOH win! #CBBUS #BBCeleb @bigbspoilers pic.twitter.com/CZGD0q0ugt

— Dawg (@DawgsBigBrother) February 13, 2018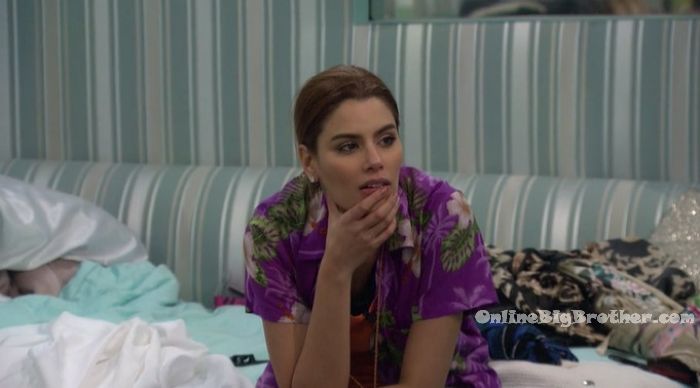 Ari is having an asthma attack and has trouble breathing. The go to the diary room room and ask for a medic. Omarosa hold her mic and says medic, medic, medic… how many times do we have to say medic!? They open up the diary room door and Ari goes inside.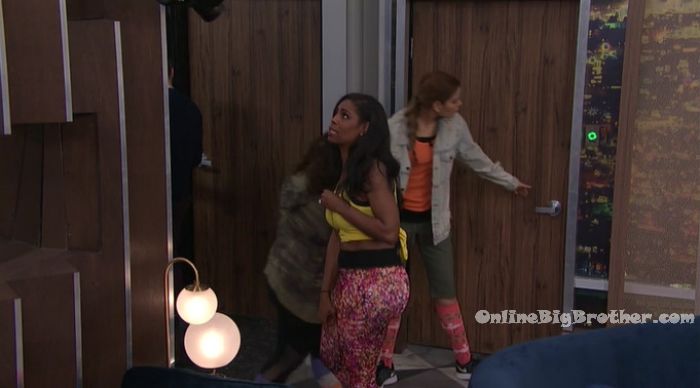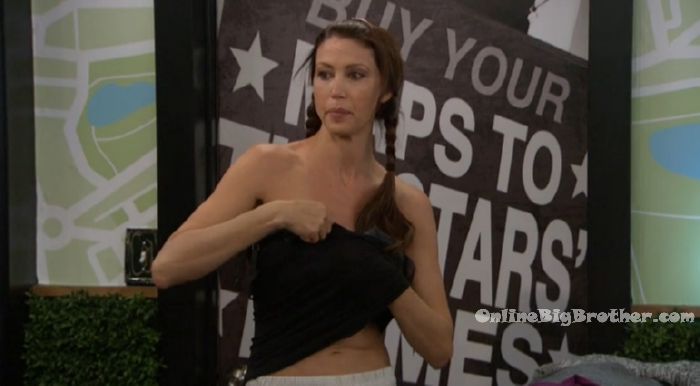 In the bedroom – Mark, Marissa and Ross. Ross – I think what we should do is push for Omarosa and Metta go up and then we backdoor Shannon. Mark – absolutely, keep James out of it. Marissa – that's what I'll push for. Mark – we've got to do this guys.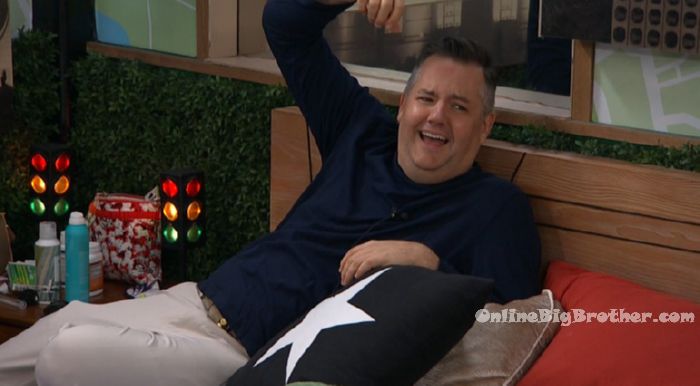 11:35pm The house guests are in the kitchen eating and chatting about random things. Omarosa is telling them all about the White House.
12:40am Bedroom – Metta, Marissa, Ari and Brandi. Metta – Shannon is very good. Brandi – She's a sweet girl but she's too into the game. Metta – I told Ross I wanted to go but if its going to help you I'll stay. Brandi – You have to make sure that she can't try to win veto. I think its going to have to be a backdoor. If you put Omarosa and James and then backdoor Shannon. Ari – I'll think about it.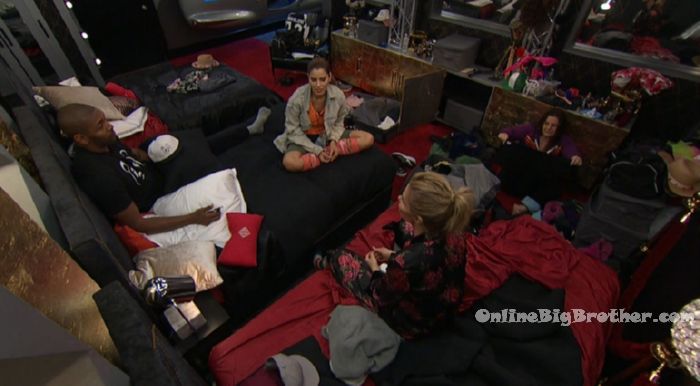 12:50am – 1:20am The feeds are blocked… when the feeds return Ari has gotten her HOH room. Ari, Brandi, Omarosa and Ross are in the HOH room. Ross leaves. Omarosa – you saved us all. She (Shannon) was up there. Ari – she had the whole plan. And we were not in that plan. Brandi – she would have gone after Ross first. Omarosa – she almost got me. I mean hi five to her. Ari – but the best thing that could have happened to you.. was you going to the hospital. Omarosa – really? Ari – nods. Omarosa – I didn't realize she was campaigning while I was hooked up to an IV. That's ruthless! Ari – did you see Shannon during the competition? "It's not worth it". Omarosa – she tried to convince me not to compete. Like I would die on that field before I… I was so proud of myself to finish. Brandi – I think in this situation she is just obsessed with the game. Omarosa – this situation has put her in hyper over scheming drive. Brandi – we all want to get as far as we can but we don't have to get horrible. Ari – its a game. We all need to stick together because she is going to try and (split us apart).
FLASHBACK and watch everything you missed: Live Feed 7 day FREE Trial!
Time to start ranking the houseguests on Celebrity Big brother. Nothing has changed with the ranking system since BB19. If you forget how it works here's the skinny.
You apply a ranking from 1-5 to each houseguest using one of these two pages: Voting (with images) and Quick vote (without images)
You have until the end of each day to "Lock in" your ranking. Each day the rankings are compiled and viewed on the grid.