Quick and Dirty Spoilers
a) Ross won the VIP Veto

b) Metta nomianted in his place
C) House votes Metta out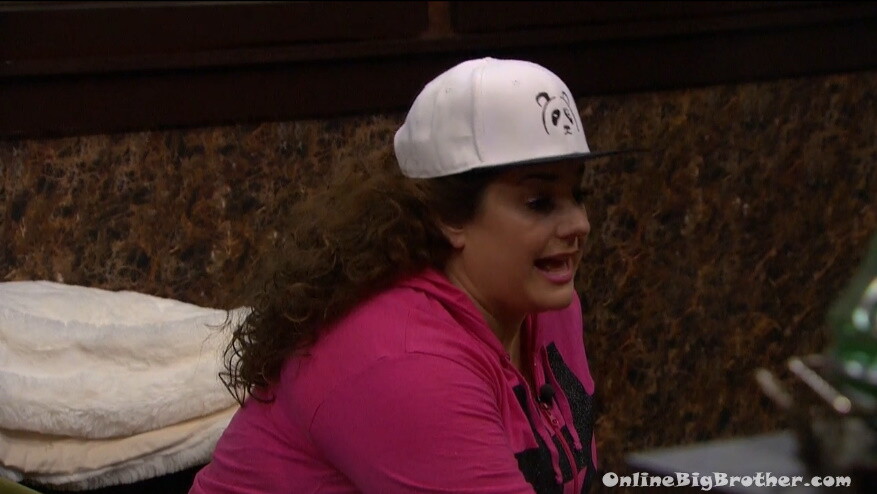 6:05pm When the feeds come back. Marissa, Ari and Brandi are in the tweet room.
Brandi about Ross – we just need to know that he's true to our 4
Marissa – YES
Brandi – the other ones out (James)
Marissa – I'm letting you know
They mention James saying "I'm save anyways" because he had a deal with Omarossa
Marissa says this 4 person they have is "True"
Marissa about Ross – Even if he's making side scam going it's not where his heart is
brandi – I know
Marissa – I'm going to let you know America… because Omarossa had the HOH and she wanted us out.. they wantted to save us (America) he's smart enough to see that
Marissa – he was like OHH I know which side to be on (LOL)
Marissa says all she cares about is saving "you guys"
Ross comes in
Marissa – one thing we cannot do is let Omarossa break us up.. she's already done it..
Marissa tells them that Omarossa told her that Brandi and Ari were saying for her to put Marissa up. Brandi says that Omarossa told them she putting Marissa up.
Ross tells them he's with them
Marissa – America saved us.. Omarossa won HOH and they've been voting all weekend.. they knew James had a deal with someone that's what America wanted.
Ross – the Smart thing to do was for her to put up MArk and we would have sent him home
Ross – we need to win this HOH..
Ross and MArissa leave..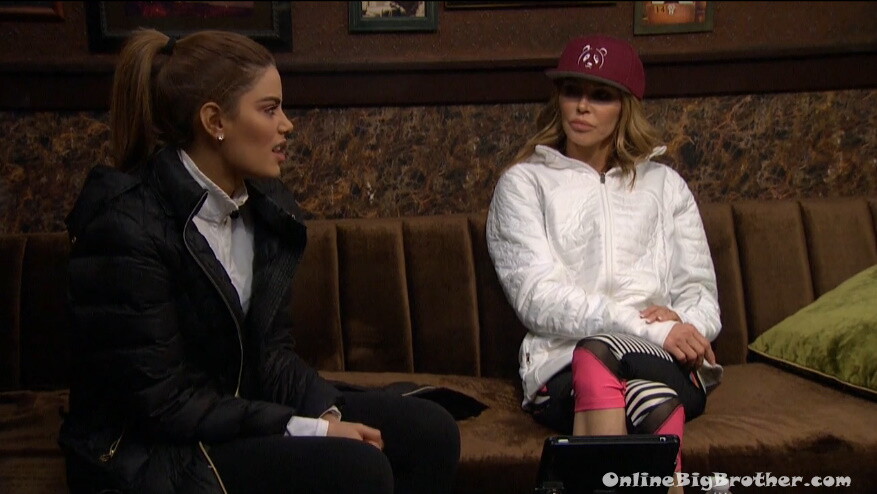 Brandi and Ari agree they have to trust Ross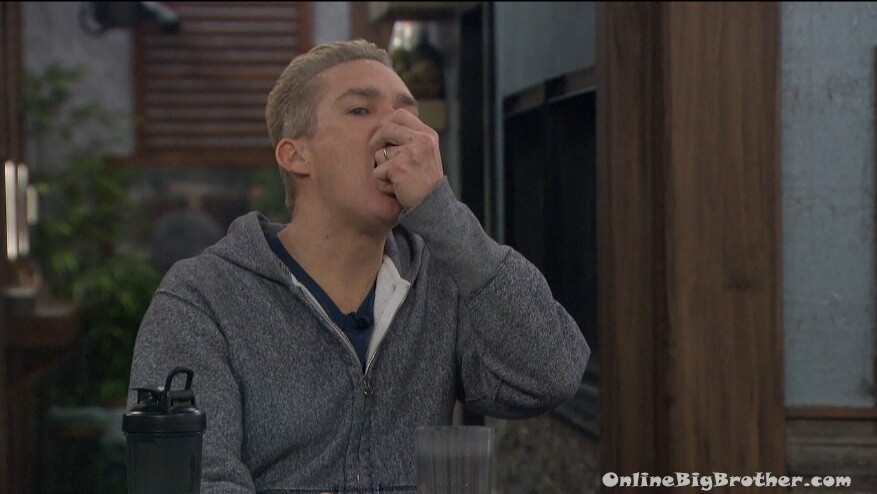 6:18pmRoss and Mark Getting ready for the Head of household competition
Mark – it changes on a dime his game..
Ross says Omarossa wasn't going to put up a girl.
Mark says Omarossa has got to go next.
Mark mentions the HOH starts at 8 o'clock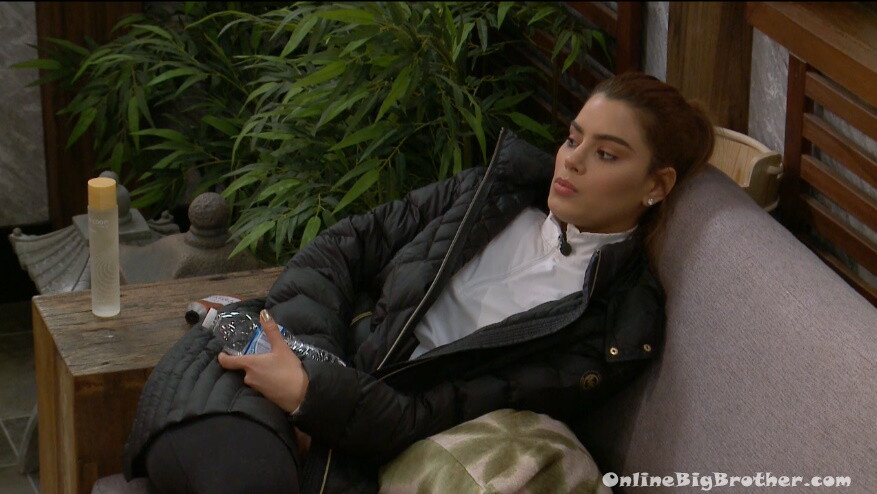 6:21pm Ross, Ari and Brandi
Ari – James told me con congratulations you're still here
Brandi – f* him
Ross leaves..
Brandi saying they have to trust Ross
Ari – when I cam in to the kitchen he was talking to mark
Explains that his demeanor changed when he saw her.
Brandi – yes but he has to play both sides now
Brandi – he does..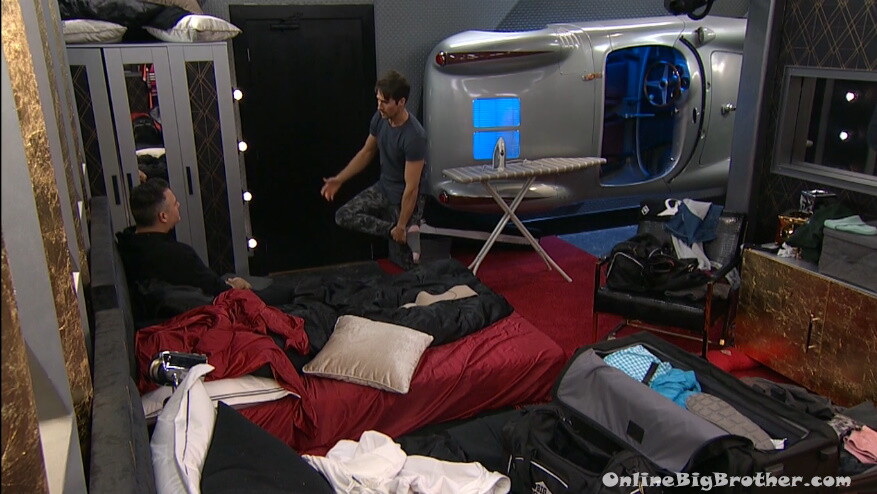 6:24pm Ross and James
Ross says everybody wants Omarossa out
James – Gamewise she has nobody, nobody to back her up.. there's two .. either one of them make more sense over her (Brandi Ari)
Ross – I see it.. I see what you are saying
Jame s- they are all equal competitors
Ross – we'll talk about it
10:20pm Still waiting for the Head of household results.