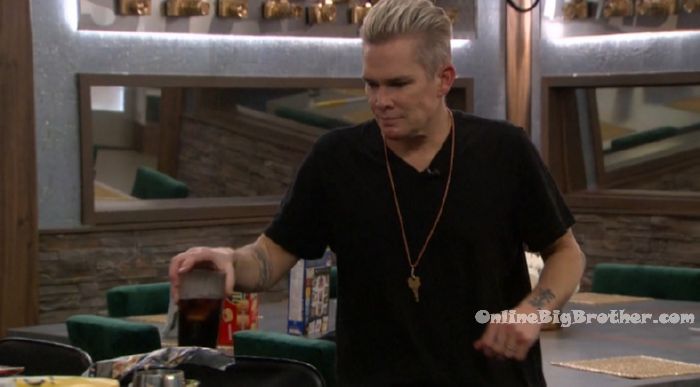 Try the Live Feeds FREE for 7 DAYS! Click here for your: FREE Trial
10:55pm The live feeds return – Mark has the HOH key around his neck. The other house guests congratulate Mark on his win. Mark – that HOH was a team effort.
11pm Storage room – Ross and Marissa. Ross – I've been pushing for Omarosa to go up so we need to blow that up. Ok? For them, not for us.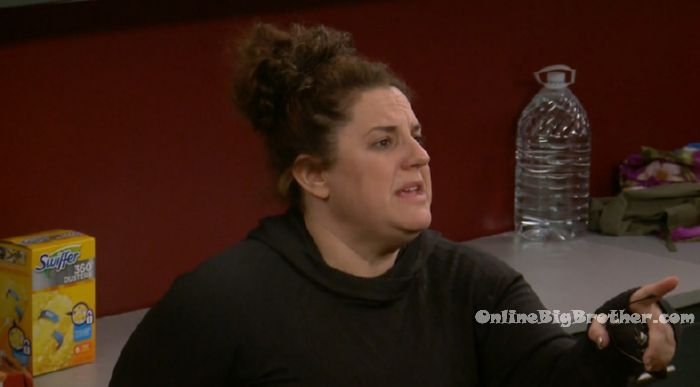 11:15pm Ross and James come out of the storage room. Ross – we've got wine! They're all hanging out in the kitchen. Marissa – we all see our families in 6 days.
Ross, Marissa and Ari head to the storage room. Ross – put her (Omarosa) on ice. Put her on ICE! Marissa – what does ice mean? Ari – poker face. Ross – I had a friend that didn't like someone we worked with. It was at the tonight show and so what she did was she wrote that other co-workers name on a piece of paper wrapped it in tinfoil and put it in the.. Big Brother switches the feeds.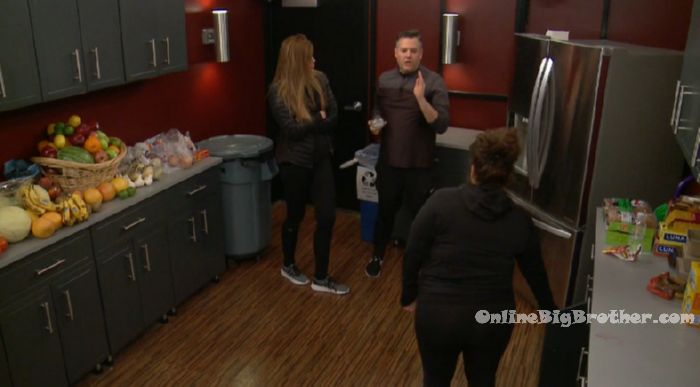 11:34pm Kitchen – Omarosa and Mark. Mark – I couldn't be happier to be the one to put her (Ari) up. And I've got no blood on my hands putting Ari up because she put me up. Omarosa – Absolutely!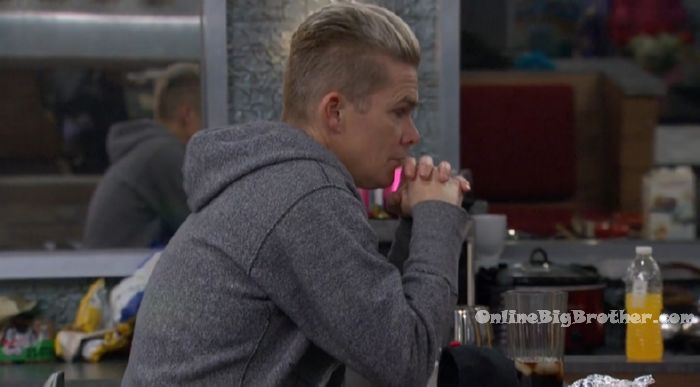 11:35pm – 11:43pm Bedroom – Ross and Mark. Ross – what if one person starts to believe that and makes a choice. Mark – we just can't this late dude. Everyone just has to stay put. I'm the HOH. Don't start thinking about other people. Ross – she (Omarosa) just scares me. Mark – me too. She's got to go, but so do Ari and so do Brandi. Otherwise we can't play our game. We got rid of Metta, that was a smart move on your behalf. It was a lovely move. It was a classy move. We know the targets. Don't get sucked up into it. Don't! Marissa thinks that I ever thought once about putting her up, that's insulting to me. Ross – she just scares the sh*t out of me. Mark – she can't when we have the numbers. At this point who is going to be swayed to a different place? Not me! Not you and hopefully not Marissa. Ross – but if you nominate her it would be a 4 – 0 vote. It would be on your hands, no blood. 4 – 0, clean sweep. Mark – Ari is my least target but Brandi is a target for me you have to understand. I know Omarosa is huge for you. I get it. Ross – she just lies. Mark – she is full of sh*t. And she lies about me and I should be offended but I'm not because that's what she does. Marissa joins them. Mark – don't buck the four. Don't get caught up in it! Marissa – she is going to lie. Mark – I don't care, she is going home. I'll listen to it for 3 days in a row. I don't care. We four are locked in. If we f**k this up, we are idiots! Ross – yes. We can waltz into the weekend. Marissa – I am just having fun this week. Ross – if you put up Ari and one of them (Brandi or Ari) win the veto who do you put up? Mark – Omarosa! Ross – great.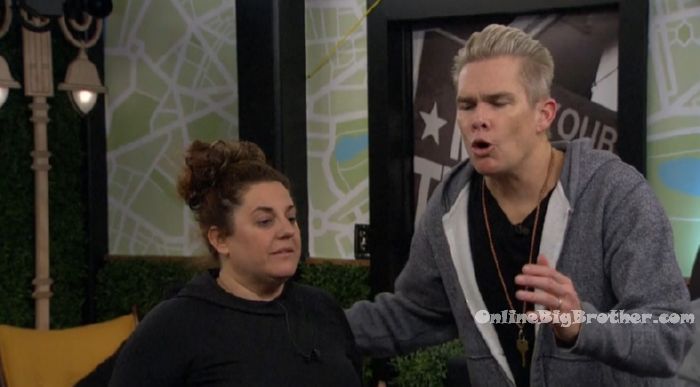 1:30am Mark gets his HOH room. Mark reads his HOH letter from his wife.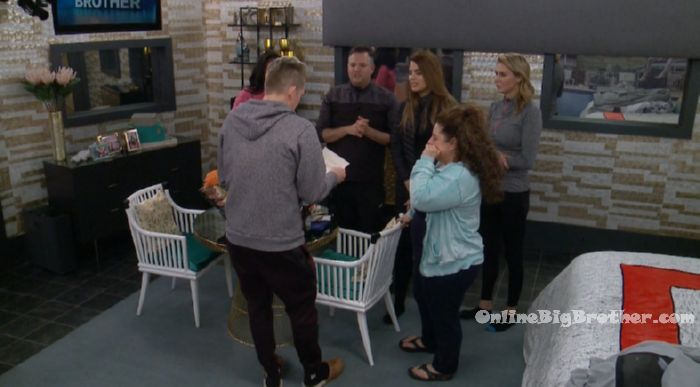 FLASHBACK and watch everything you missed: Live Feed 7 day FREE Trial!
Time to start ranking the houseguests on Celebrity Big brother. Nothing has changed with the ranking system since BB19. If you forget how it works here's the skinny.
You apply a ranking from 1-5 to each houseguest using one of these two pages: Voting (with images) and Quick vote (without images)
You have until the end of each day to "Lock in" your ranking. Each day the rankings are compiled and viewed on the grid.