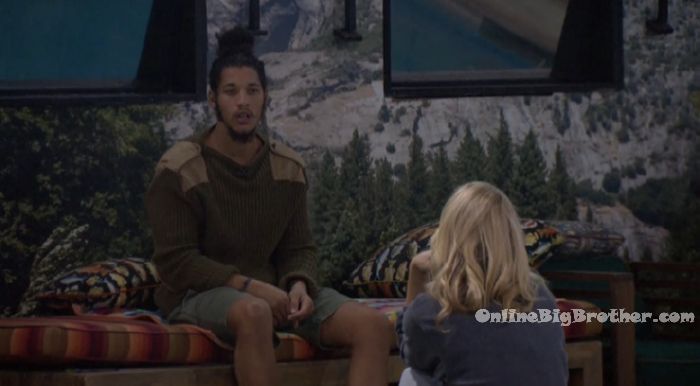 7:40pm Backyard – Shelby, Justin and Morgan. Justin – this is crazy. Morgan – its close enough that people can see the light at the end of the tunnel. No point in going home now, we have 20 days left. If things go as I'm thinking .. which they normally don't. Justin – no they normally don't. Morgan – We worry about the veto tomorrow and then figure out a plan for Wednesday. Justin – I don't like the way she tried to manipulate y'all to think I wouldn't work with y'all. Morgan – that was the frustrating thing for us .. they were like we're your only option. You are the two biggest liars in the house .. like you aren't the only option. Justin – the only way to get Kryssie on board was to bring her up there. Shelby – I think if Danielle and Jason wanted to create this whole duos thing.. Morgan – then they're getting it. They finish BBQ'n and head inside.
10pm Morgan and Shelby head to bed.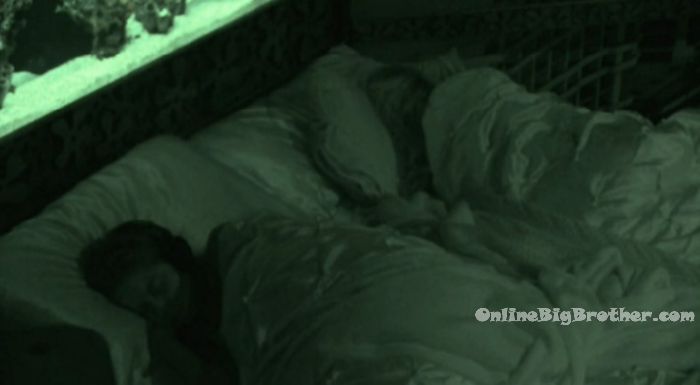 FLASHBACK to any point in the season!
Click here for your: FREE Trial!
10pm Kryssie – I can't believe those b***hes tried to take f**king group pictures without us this morning. Jason – they took like 900 photos. Kryssie – they held paper plates with paper towel on them up to their faces. I said it in front of all of those hoes! And they only said it when you said it. I hope they all get herpes. Jason – OOHHHhhh that's a fun one. Kryssie – the gift that keeps on giving. See it won't kill them so you can't get mad at me everyone. Jason – lets hope Morgan is America's nom tomorrow. Kryssie – I think its going to be me. I don't think there would be any reason it would be me but.. Jason – Don't do it America! Kryssie – Let these a$$wipes keep underestimating me. I thought about trying to talk to the girls but I feel like there is no point because I'm going to win that f**king veto. Let them keep underestimating me and let me take out the two of them the next couple weeks.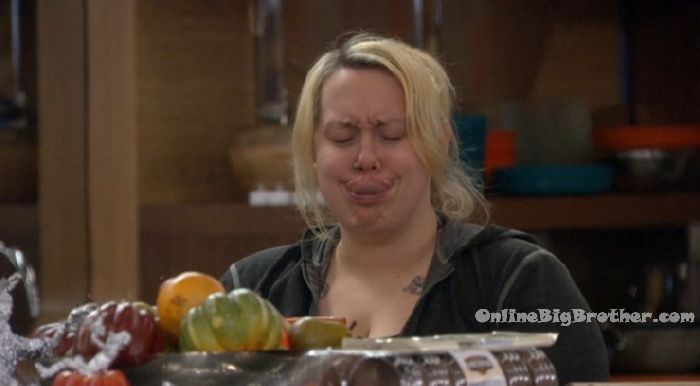 11pm – 1:20am Kitchen – Jason, Danielle, Justin and Kryssie are talking about random things while eating smores. After they head to the bedroom.
1:20am All the house guests are sleeping..
10:21am Monday morning..
Morgan is America's nominations..
[polldaddy poll=9578561]