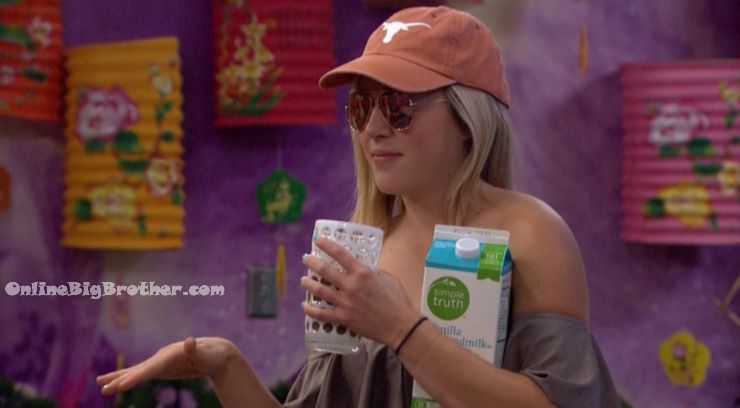 12:53pm Justin, Kryssie and MOrgan
Morgan – Jambalaya gang.. Are we calling it quits? Just officially
Justin – Probably so
Morgan – OK… I just wanted to know.. I was taking it seriously
Justin – it was going quite good but then I realized that I was probably going to be PLAN B if this didn't work out so it's kinda pointless..
Justin – regardless i was probably going to have to go home if Jason didn't
MOrgan – not necessarily but.. I get where you are coming from. Just Just wanted to check because when I shook on it I really meant it
Morgan – If it's over now.. I'm already in the final 4
Morgan says Shelby knows they are targeting her.
Justin – why would I go to get Jason outta here.. Because if I keep Shelby she's not taking me to the final 3, you know what i'm saying.
Justin – I know like you'll take me to the final 3 over her.. I can't really be worried about her..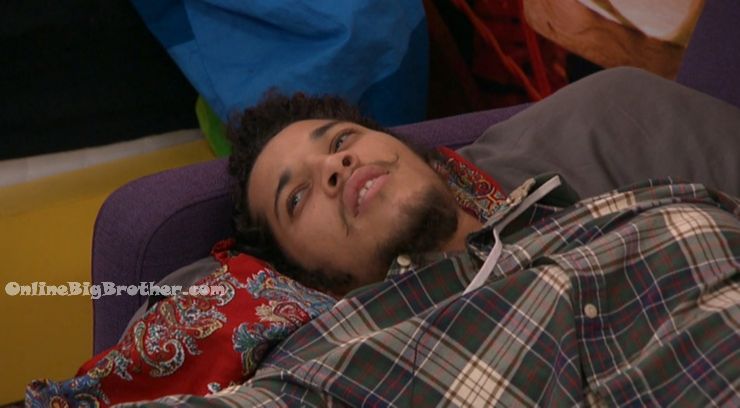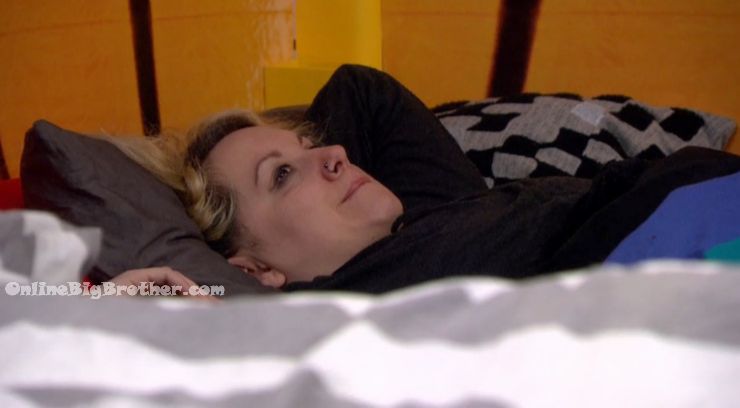 12:57pm Jason, Kryssie and Justin
Kryssie – Good for you Justin… these hoes ain't loyal..
Talking about taking Shelby out this week and going to the final 4 with Morgan.
Sounds like Kryssie and Justin told Jason everything Morgan and SHleby have been scheming since last week. The final4, Morgan taking Kryssie over Justin, Getting Jason out etc..etc..
Jason says Shelby and MOrgan are stupid.
When Justin wins the veto and is on the podium "I have a fat one for them"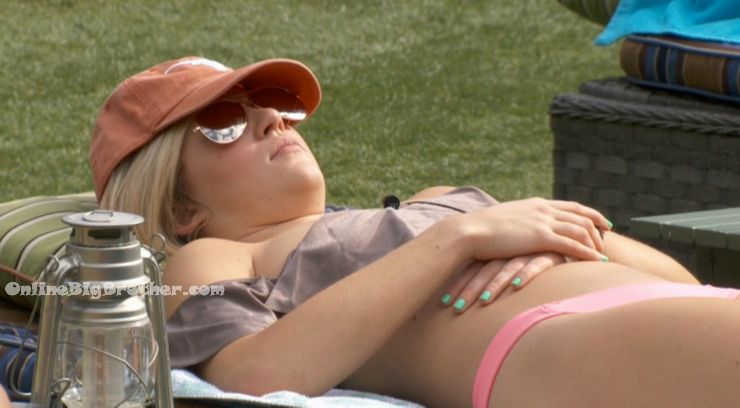 1:00pm Backyard Shelby and MOrgan…
Morgan tells her that Jambalaya gang is over. Morgan adds that it really comes down to who wins the veto on Monday.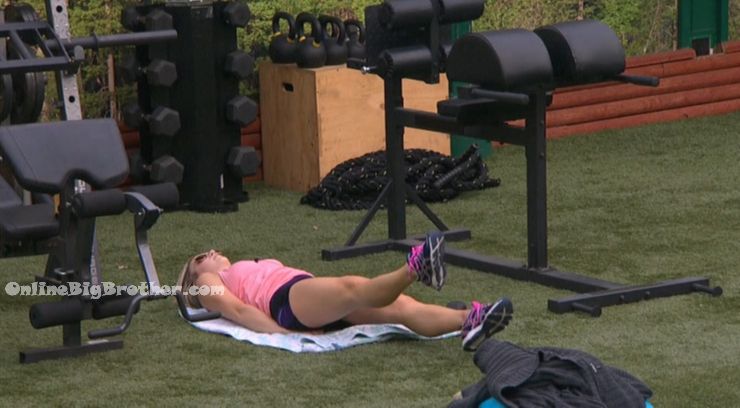 4:10pm Morgan working out..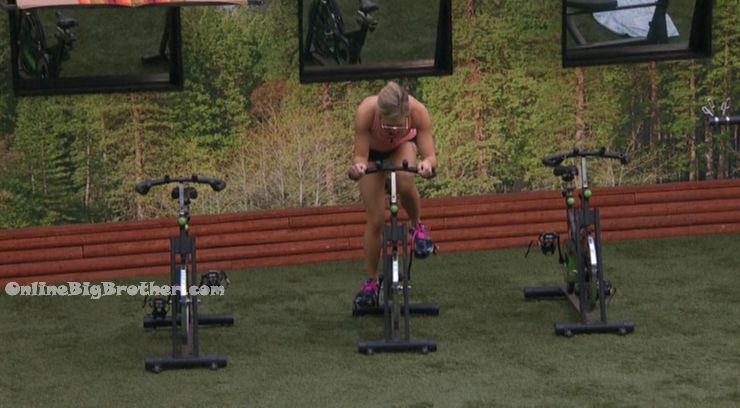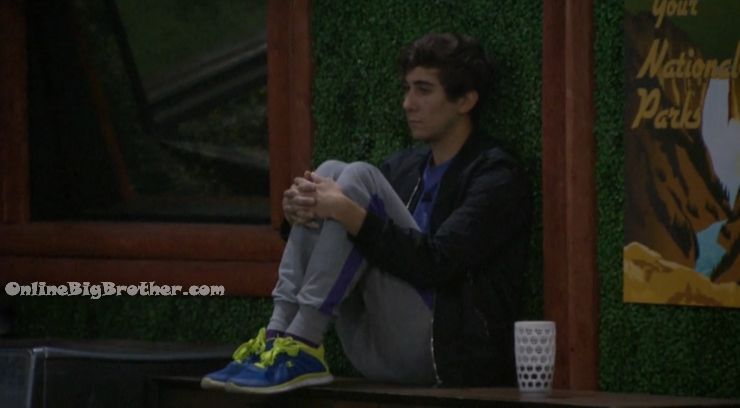 7:30pm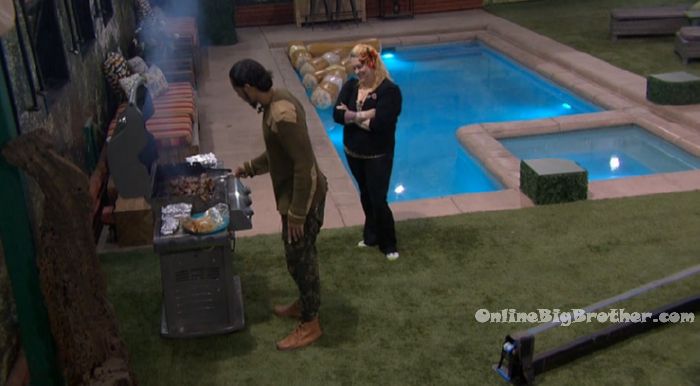 8:10pm Backyard – Justin is BBQ'n. When the steaks are finished they all eat dinner in the kitchen. Kryssie – thank you for turning a really crappy piece of meat into a good steak. The conversation turns to talking about whether or not they would do survivor / amazing race.
8:40pm HOH room – Morgan & Shelby. Morgan – why did Justin get a huge glass of wine and two beers. I'm being really petty but… I was like fricken' leave the wine for us.. the girls! Shelby – You know what I noticed… they're all like we're back together now.. and Jason seems sad because he realizes that he might have his alliance back … we left him with his weakest players. I have more comp wins than Justin and Kryssie combined. If you don't count Justin's default win, I have as many as Jason, Justin and Kryssie combined. You don't count the slack line as a comp. Morgan – Jason has 2 vetos. Shelby – they have 2 vetos and 1 HOH between them. Morgan – he (Jason) knows there is a definite possibility that he is going home this week. The thing that sucks is they have more numbers. Shelby – well we've gone into comps with more numbers and lost so hopefully they do too. Justin was being super annoying tonight. Burping and farting, burping and farting. Morgan – Its funny how Justin's mood changes when he realizes they… I just feel like they're all fake. Shelby – I think he thinks they're in power right now. Morgan – no, they're not. That's the frustrating thing. I just wish there was one more of us and 1 less of them. But if we win the veto, then noms stay the same. I just hope its not a crap shoot. Shelby – Kryssie kept trying to talk sh*t about Alex to me and I was like no! Morgan – I was expecting more young people. Shelby – well we do we have 27 year olds that act like 7 year olds. Morgan and Shelby start studying the days/events of the house.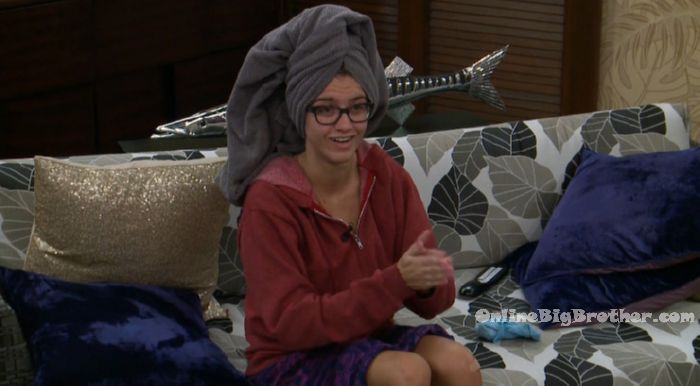 10:45pm – 11:25pm Jason, Justin and Kryssie go to sleep. Meanwhile – Shelby and Morgan continue to talk about random things in the HOH bed. Moran and Shelby go to sleep.
11:30pm All the house guests are sleeping..